Founded by a former Wallpaper* design editor and the grandson of celebrated Modern Movement architect Sir Frederick Gibberd, The Modern House started life as a modernist-leaning estate agency and has since become a holistic, must-visit destination for discerning homebuyers.
With an keen eye for underappreciated architecture, their highly-addictive newsletters, journal and Instagram feed continually offer up Britain's finest modernist masterpieces, from rare vintage homes in the country to more modern urban dwellings that reflect the movement's principles of 'flowing space, natural light, truth to materials, and the relationship between architecture and its environment'.
"My favourite thing about running The Modern House is the sense of constant discovery," explains co-founder Matt Gibberd. "You never know what will be found behind a carefully clipped hedgerow or unassuming warehouse door."
With recent addition of holiday lets to their roster, we asked Matt and his fellow co-founder Albert Hill to help us choose ten drool-inducing holiday homes you can hire to live out your ultimate architectural fantasies. They chose five of their favourites and we rounded out the list with Amuse's top picks for the ultimate in discerning luxury.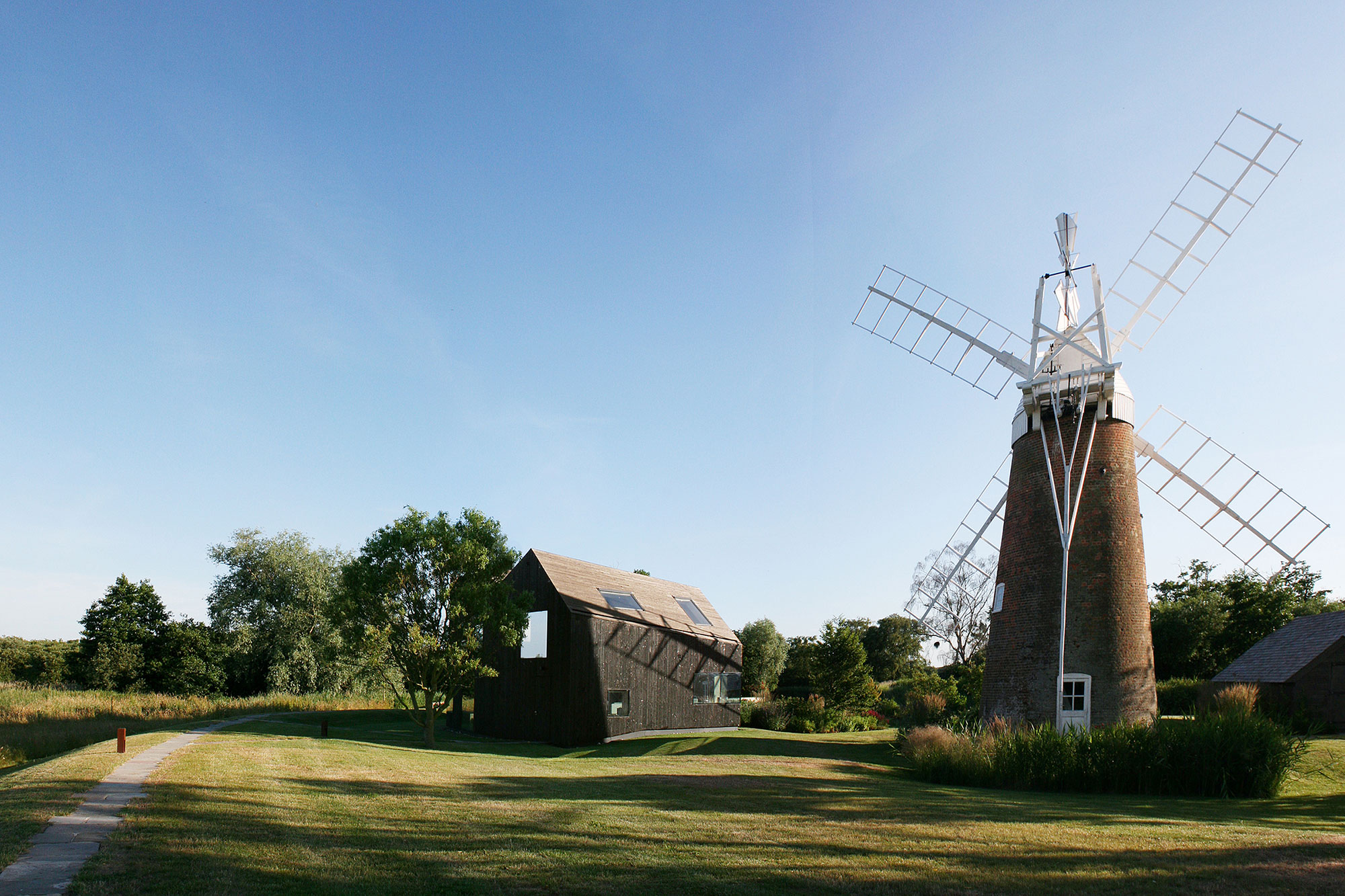 Mill House, Stalham, Norfolk
"Set in a beautifully secluded spot on the banks of the River Ant, this mill-keeper's cottage has been restored and extended by the architects Acme, with black timber cladding that references the vernacular of the Norfolk Broads." – Albert Hill
From £1,600 per week
http://www.themodernhouse.net/holiday-lets/mill-house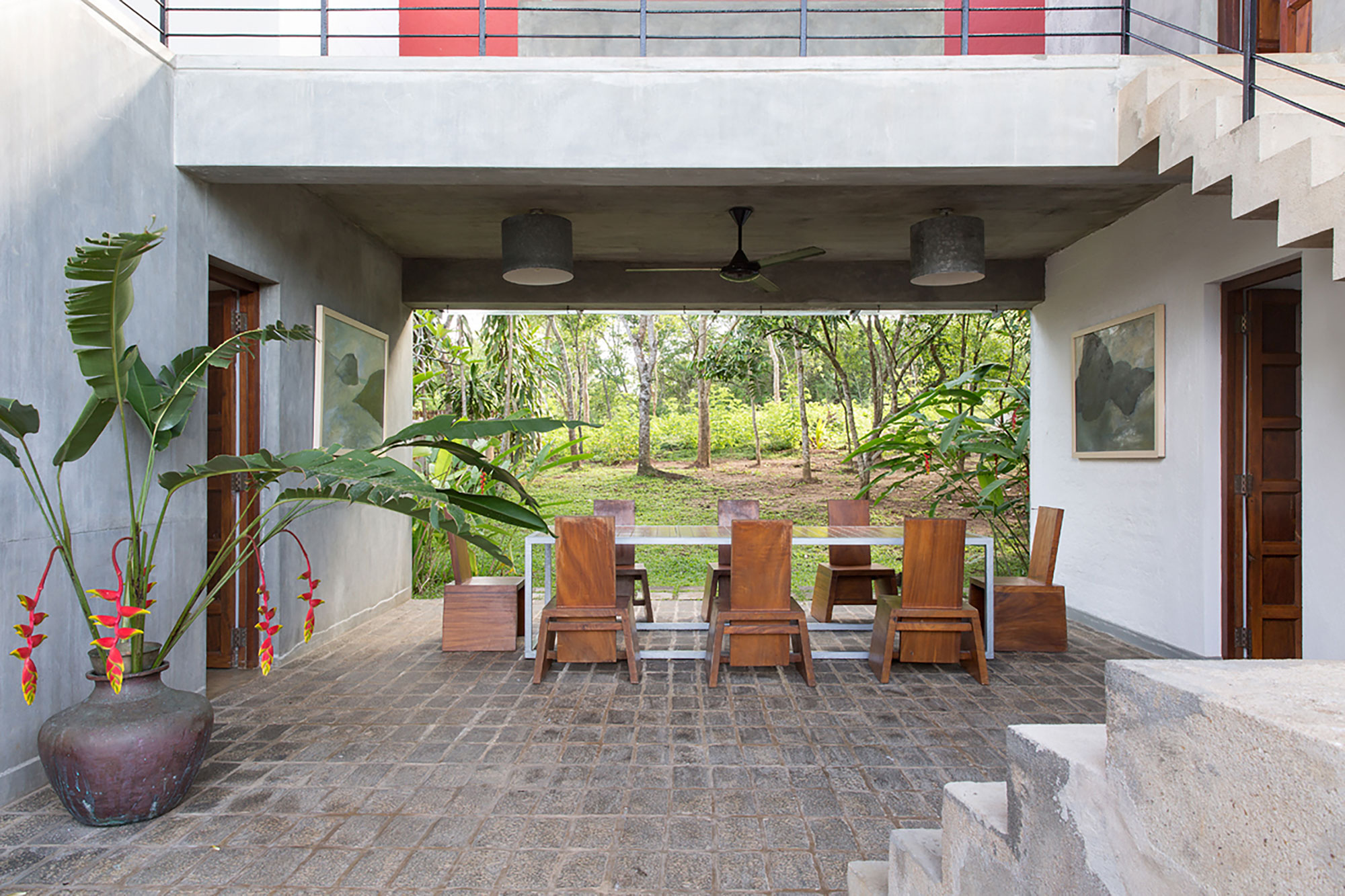 Tangalle, Sri Lanka
Designed by Columbo-based eco-leaning architect Pradeep Kodikara, this concrete and wood-clad villa sleeps eight and features breezy, open air spaces for dining, chilling, maxing and relaxing. Set in a cashew grove on Seenimodara Bay down on Sri Lanka's south coast, it comes with a staff of four, organic food from the garden and direct access to a white sand beach.
From £2,800 per week
http://www.themodernhouse.net/holiday-lets/tangalle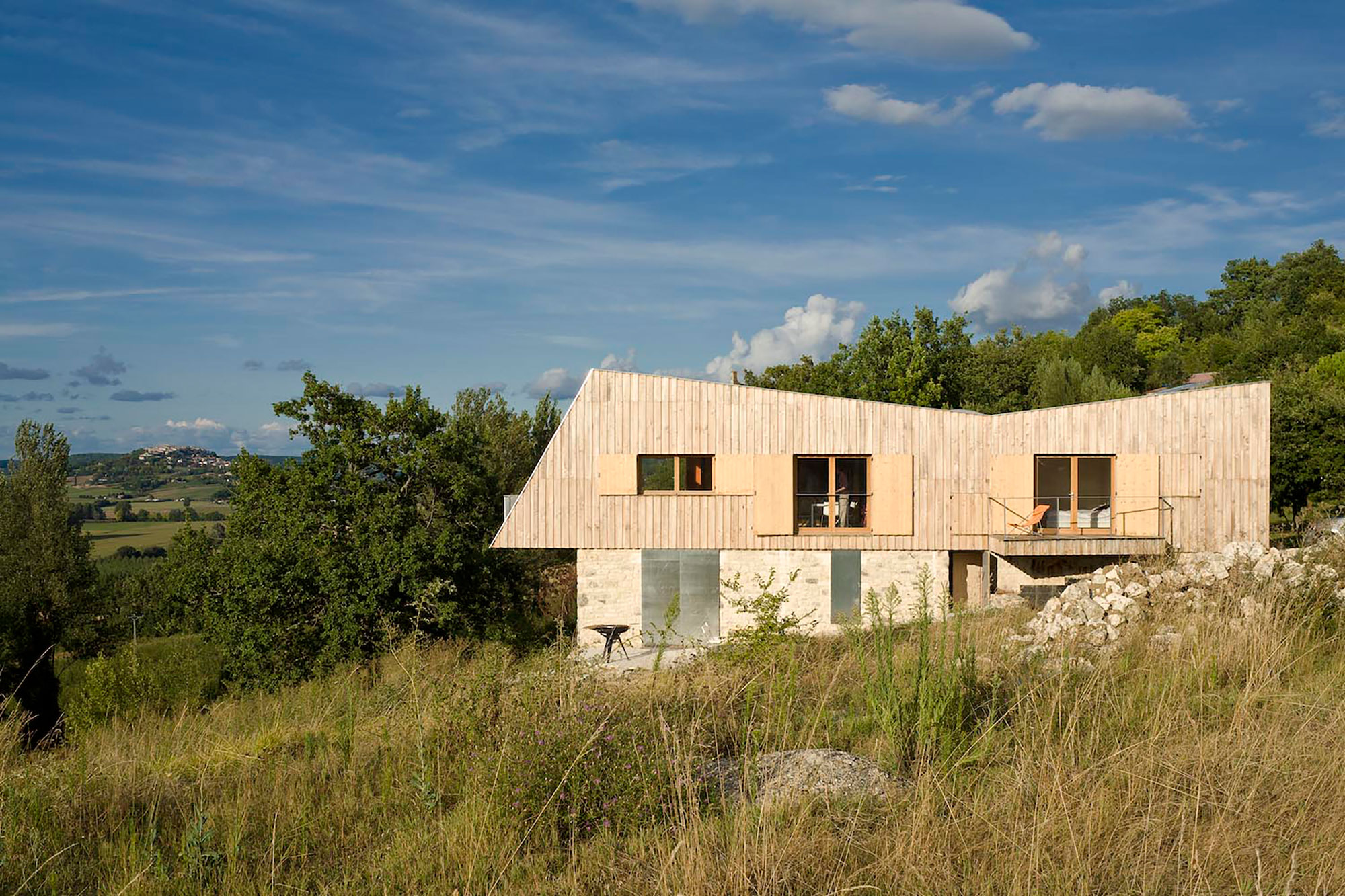 Petit Bayle, France
"This place is great for a family holiday, and my business partner Albert stays there almost every summer. The open-plan sitting room, dining room and kitchen is housed in a projecting timber box that opens onto a balcony with far-reaching views. The recent addition of a swimming pool has made it even better." – Matt Gibberd
From £600 per week
http://www.themodernhouse.net/holiday-lets/petit-bayle-tarn-et-garonne-france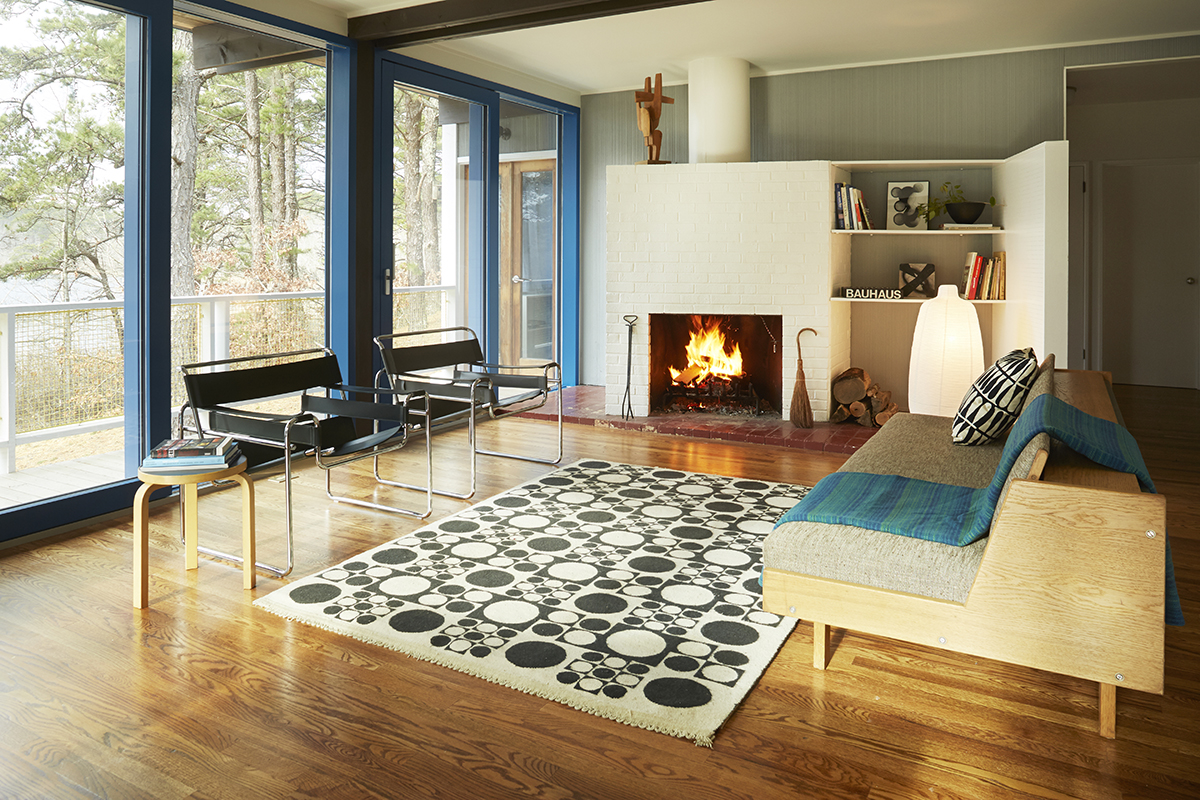 House on Higgins Pond, Cape Cod, USA
"I spent an idyllic week staying in the house on Higgins Pond, which is raised up on stilts overlooking the water, with its own kayak. The whole area is a must for lovers of Modernist architecture. Many of the great European émigré architects built holiday homes there, including Walter Gropius, Serge Chermayeff and Marcel Breuer, who is buried outside the house he designed for himself." – Matt Gibberd
From approx £1,600 per week
http://www.themodernhouse.net/holiday-lets/higgins-pond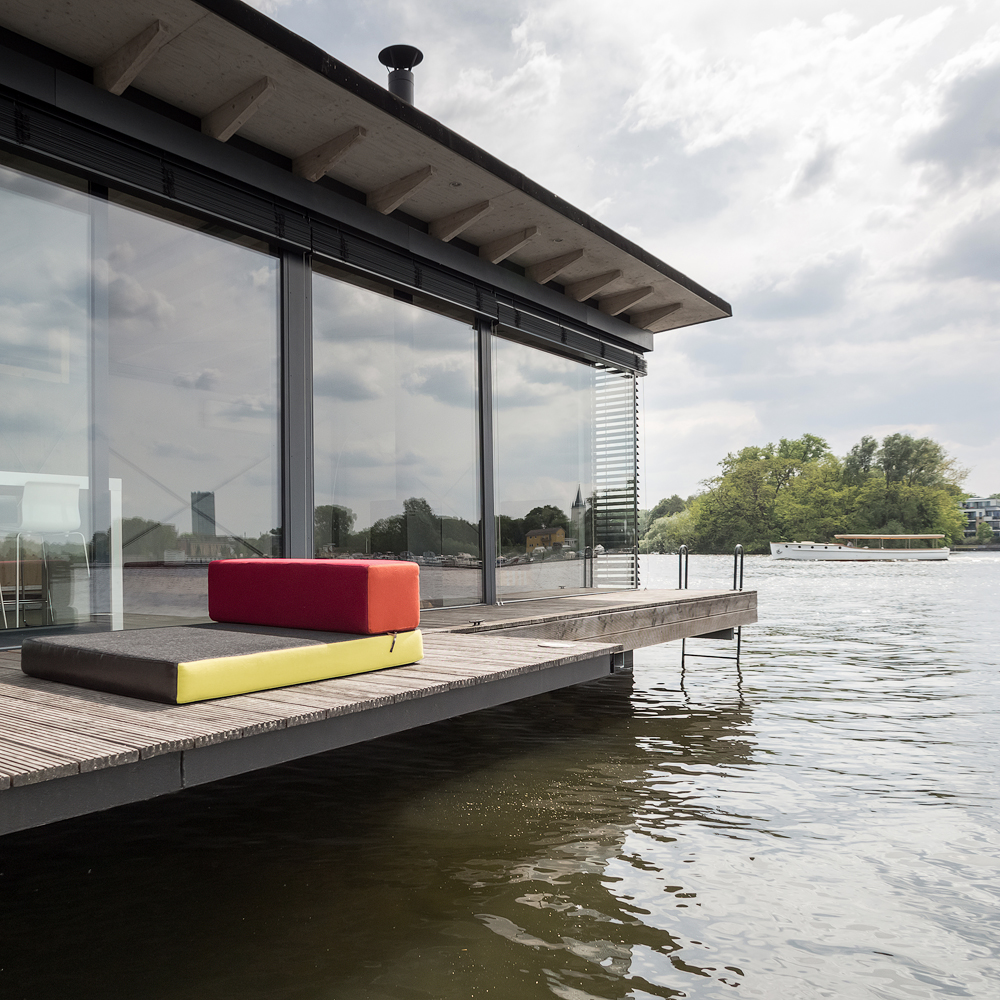 The Modern Houseboat, Berlin
Visionaere, Watergate, Badeschiff – all the best things in Berlin are on the water and The Modern Houseboat is no exception. Floating in a quiet bay on the river Spree next to a small nature reserve, it sleeps two (plus two kids on the fold-out couch) and features a beautiful open place layout overlooking the water, complete with fireplace and (this being Germany) two bicycles for you to use.
From approx £1,075 per week
http://www.themodernhouse.net/holiday-lets/the-modern-houseboat-berlin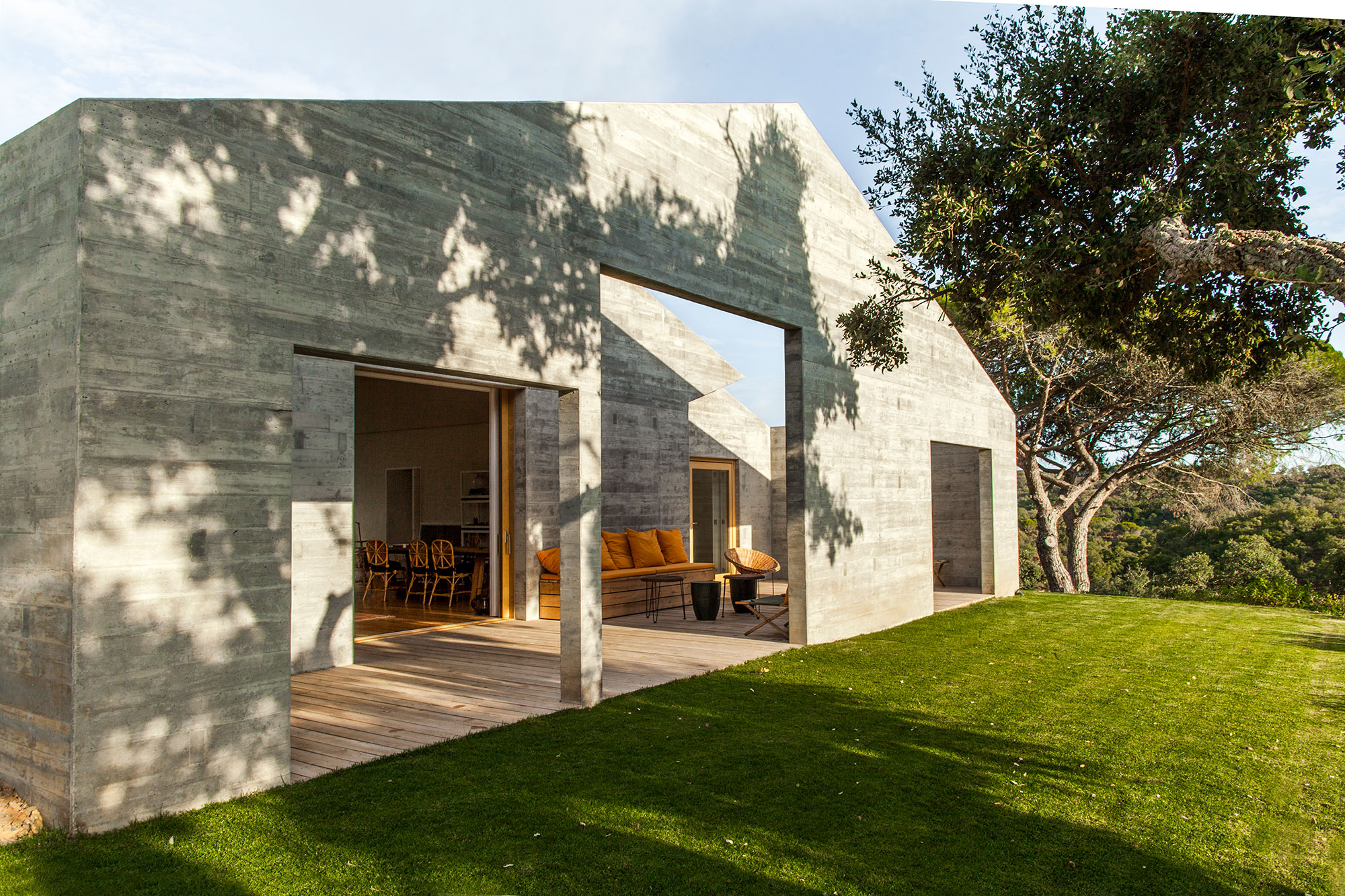 Melides, Portugal
"This rigorous contemporary house consists of four separate pitched-roof concrete pavilions, inspired by the traditional houses of the Alentejo coast. It has an isolated spot above the village of Melides, with unobstructed views of the sea." – Albert Hill
From £3,200 per week
http://www.themodernhouse.net/holiday-lets/melides-portugal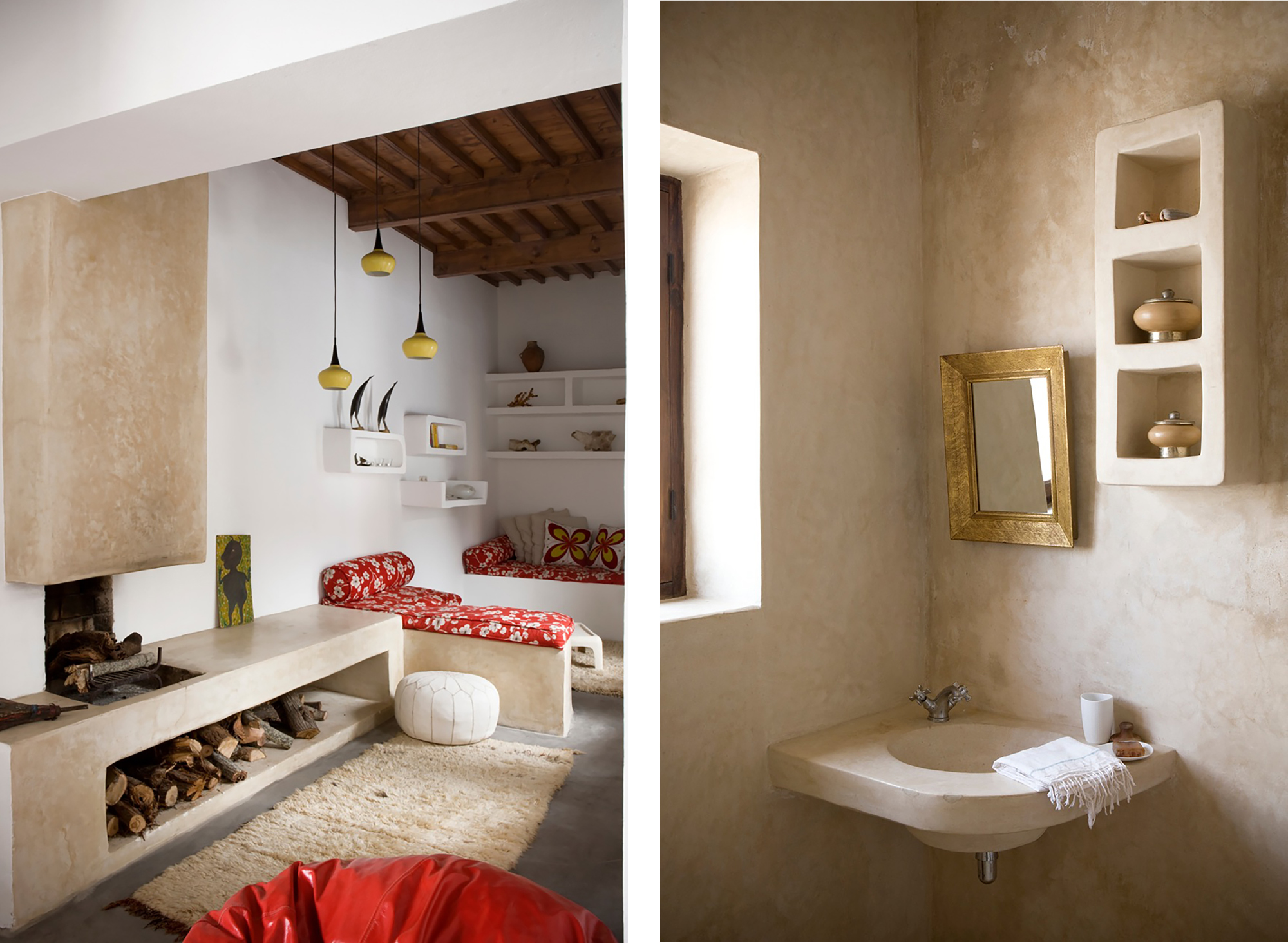 Atlantic, Essaouira, Morocco
A beautiful white 200-year-old townhouse in the heart of Essaouira's UNESCO-protected old Medina, the Atlantic has been artfully renovated and decorated by design partners Emma Wilson and Graham Carter. Centred around a bright, open light well that makes the whole place feel airy and bright, it sleeps eight and comes with a maid and house manager.
From £800 per week
http://www.themodernhouse.net/holiday-lets/atlantic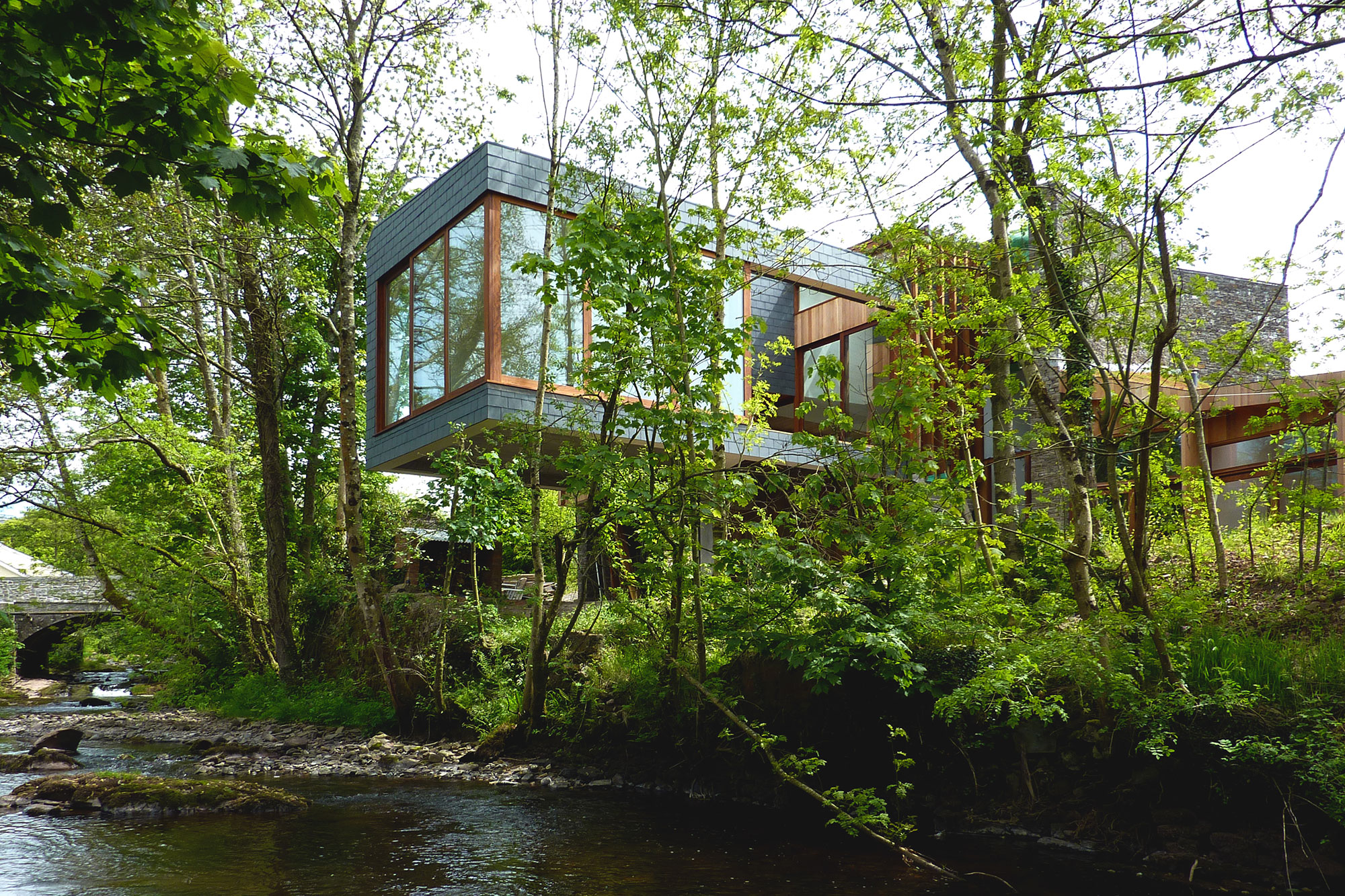 Ty Hedfan, Wales
Like a modern-day take on Frank Lloyd Wright's classic Fallingwater house in Pennsylvania, this award-winning house both juts into and blends seamlessly with its green, watery surroundings. Perched beside the River Ysgir in a quiet stretch of Wales just north of the Brecon Beacons National Park, it can sleep six – making for a perfect staycation destination.
From £1,050 per week
http://www.themodernhouse.net/holiday-lets/ty-hedfan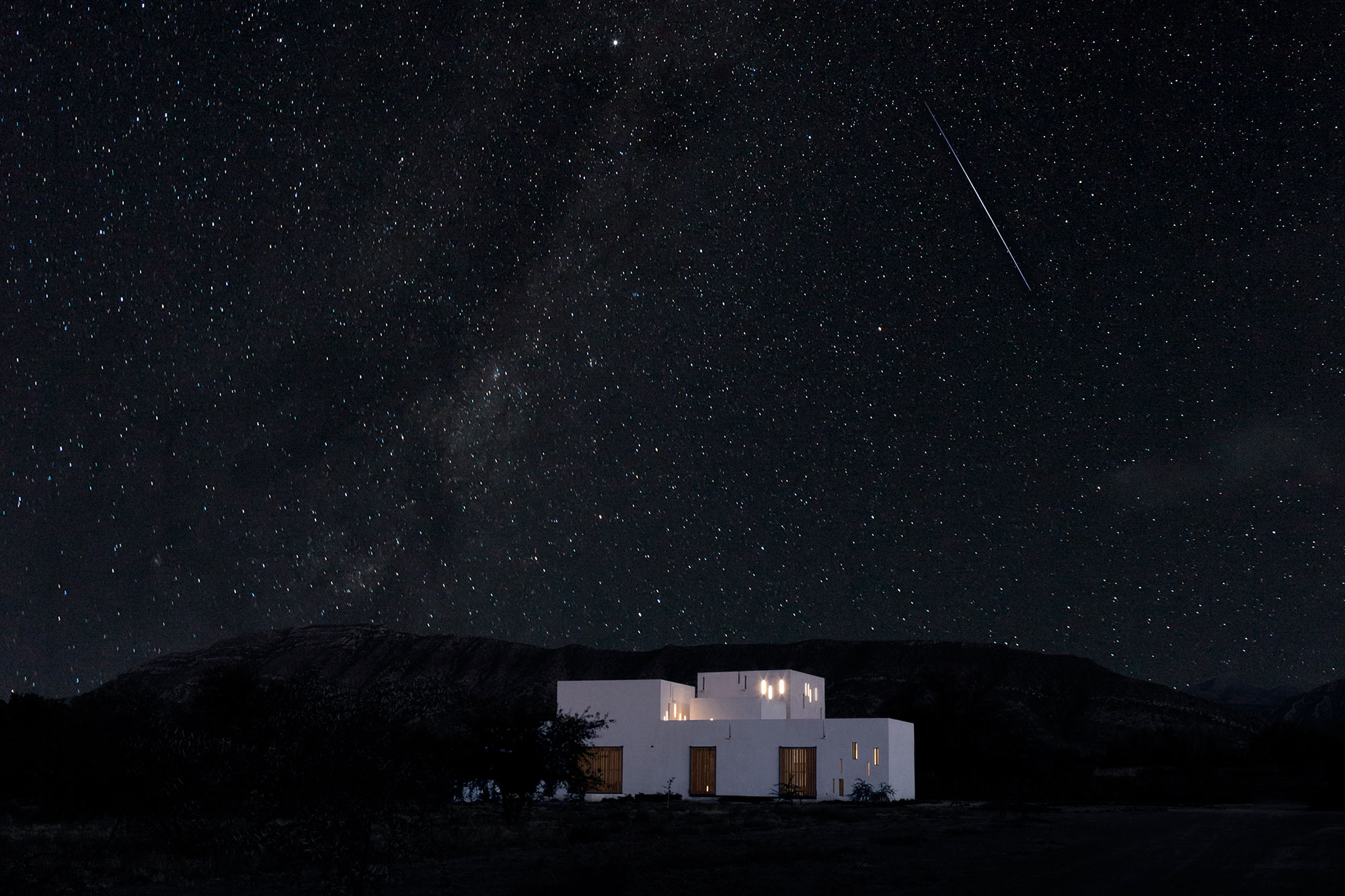 Swartberg House, Prince Albert, South Africa
Set on the edge of the Karoo desert in South Africa's Western Cape region, this passive solar house looks out over the Swartberg Mountains and up into the area's clear, dark skies. Small openings in the house echo the motions of the constellations by night, while daytimes can be spent in the open-plan living area, on the roof terrace or lounging by the 12.5m private swimming pool.
From £1,250 per week
http://www.themodernhouse.net/holiday-lets/swartberg-house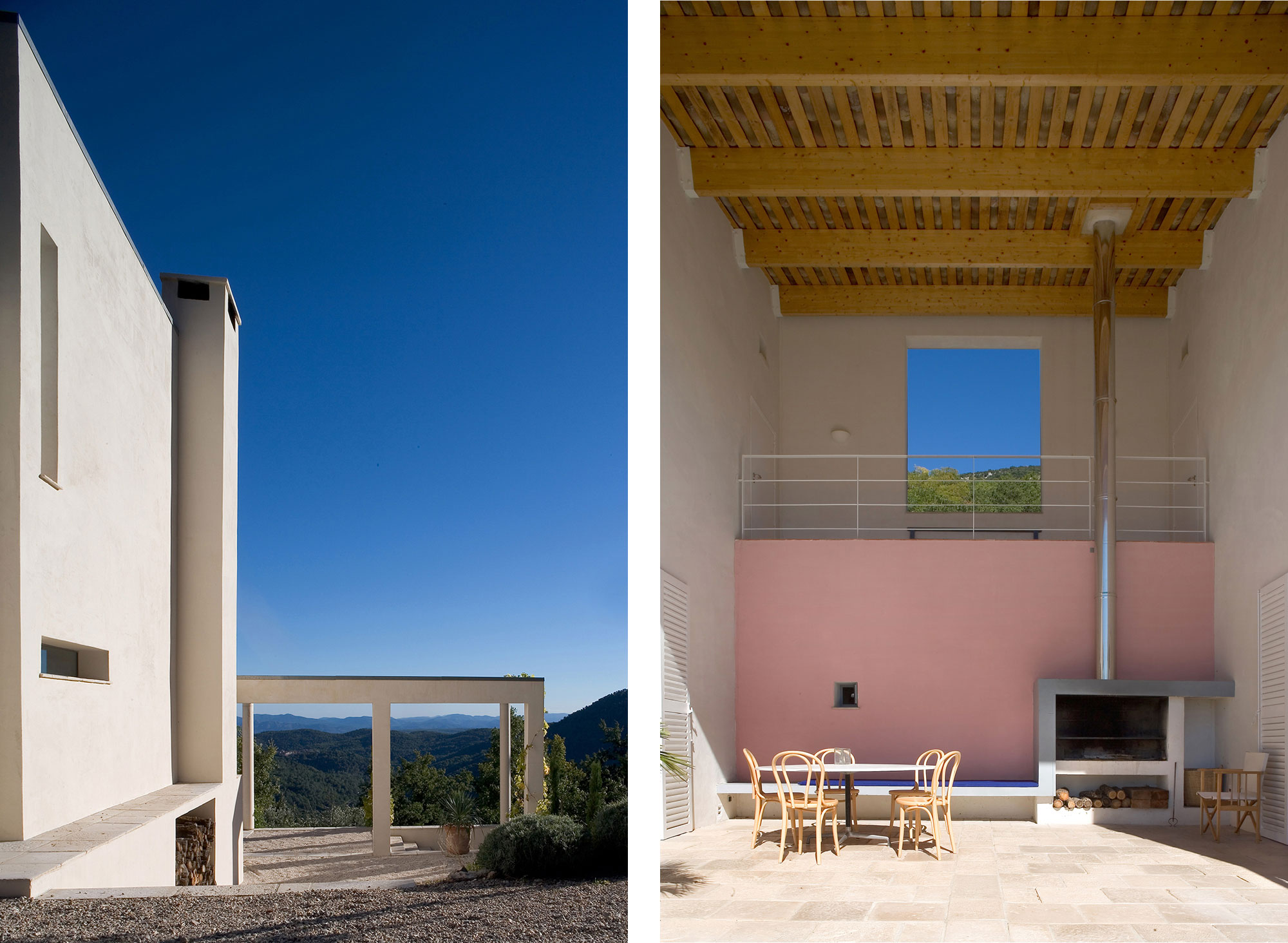 Villa Jones, Bargemon, France
"I have very fond memories of this house, because Albert and I took our families and friends there one summer, in the early days of The Modern House. We spent hot afternoons swimming, cooking and playing boules on the lawn. The views are breathtaking." – Matt Gibberd
From £2,200 per week
http://www.themodernhouse.net/holiday-lets/villa-jones-bargemon-france
For more modernist options, visit http://www.themodernhouse.net/holiday-lets