Edward Buchanan moved to Milan from New York nearly two decades ago to be the youngest designer to take up the helm at luxury house, Bottega Veneta. There followed consultations for a variety of big brands, but Edward found his own true voice through his discreetly divine passion project, Sansovino 6, whose most recent disco party show was described by Vogue as "hands down the happiest fashion experience of Milan Fashion Week." As Milan's annual design fair, Salone del Mobile, kicks off, Edward (a lover of the word chic) gives us his "list of chiceries and culture hubs to check out after your espressos and before your Campari." He goes on to explain, "Many people really have no idea that Milano is a city full of hidden riches. After living here for almost 20 years I know that beyond the naked eye there are inspiring and chic situations that are often buried in between the Duomo and Malpensa."
Libreria Menabò di Nuti Davide Maria
The chicest culture bookstore in the city. It's super small but filled with rare treasures, out-of-print books and historic artefacts. Nuti Davide Maria is super knowledgeable and you will spend hours just talking to him about the origins of what he has.
Viale Coni Zugna 39. libreria-menabo.it
Macs Iotti Studio
Art director Macs Iotti is a Milano treasure and he happens to have designed the most incredible office for his firm to boot. The space, which Macs creative directed with Milan-based architect Thomas Ballarini, is in the most incredible building on Via Watt, not far from the Navigli. The Brutalist structure resembles a space submarine in a slightly dishevelled area. The lines and precision of the interiors are perfection. It's functional design in extremely good taste. The storage library is major. If you're nice, I'm sure Macs will invite you in for a tea.
Fratelli Bonvini Milano: Typography and Cartoleria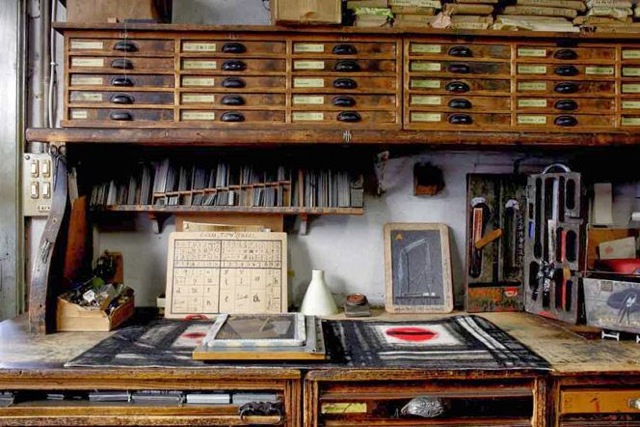 This place is a real jewel. Total digital detox! It's a historical workshop in Milano where paper, typography and ink are combined to make magic. Original hand-printing presses and facilities have been recovered and restored to assure the printing is authentic and artisan. The machinery is beautiful and the workshop is hellamazing! They have a vast selection of rare fonts and papers to choose from. I suggest a visit. They even give special courses in typography and creative script.
Via Tagliamento, 1. bonvini1909.com
MUDEC Museum of Culture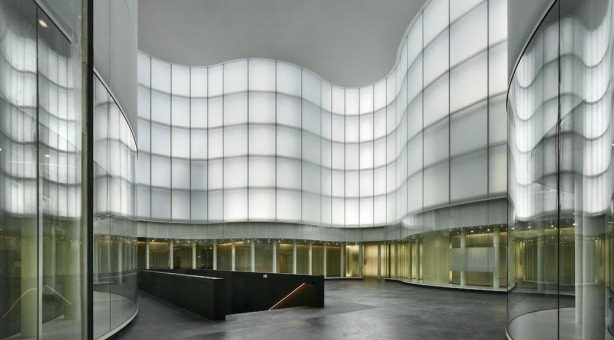 Designed by English architect David Chipperfield, this is surely my favourite culture hub for the moment. There is currently a fantastic permanent collection show (free entrance until August 2016 ) and there is a superb exhibit on mid-20th Century Modern and Native Brazilian artists. The interior colours and organisation are soothing and easy on the eye. I'm constantly wanting to take a colour
swatch at every turn. Get there.
Via Tortona, 56. mudec.it/eng/
Mantra Raw Vegan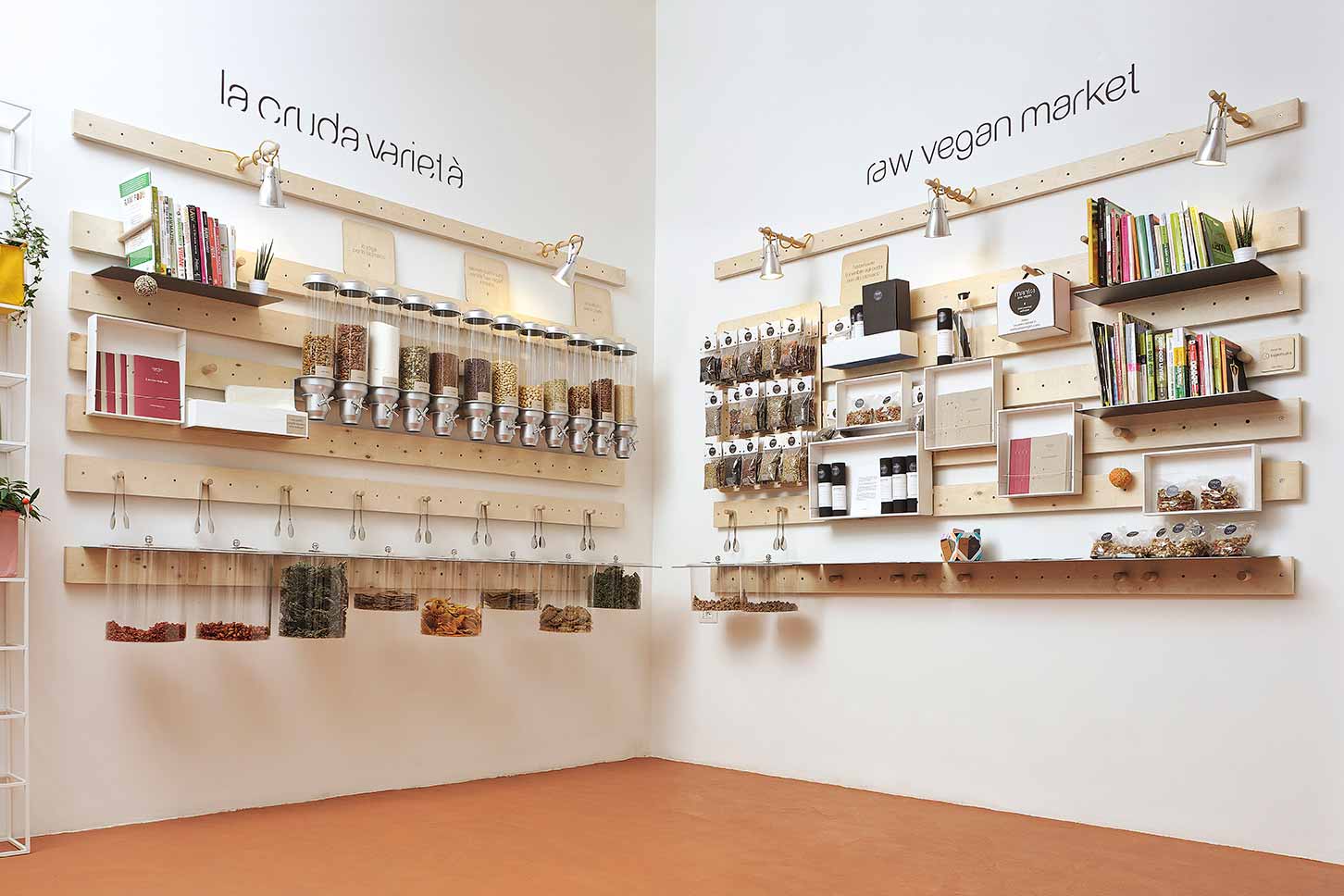 Apparently this is the first raw restaurant in Italia (I've been told) I am in no way vegan but this place is quite chic. The juices are fresh and prepared while you wait. You can also have a bite in the restaurant or shop the mini market all in a fresh setting (bleached wood, lots of white and order) in the Porta Venezia area.
Via Panfilo Castaldi, 21. mantrarawvegan.com
Villa Invernizzi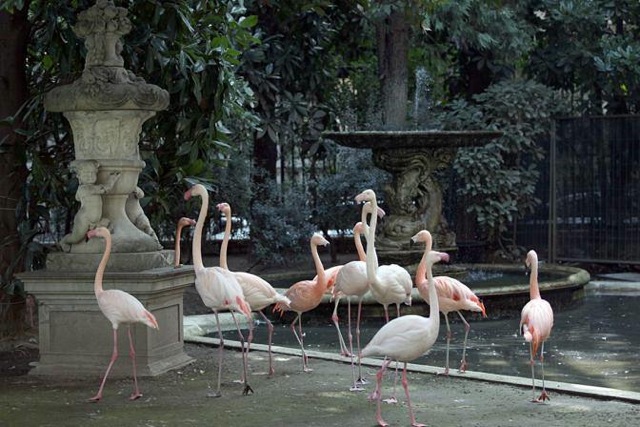 This is really a beautiful privately-owned classic Milanese palazzo looking onto Porta Venezia, but the real diamond for me is in the gated garden, where there's the most gorge spread of pink flamingos in the centre of the city. The birds are well-groomed and they have their own caretakers. On a nice spring day it's well worth a stroll by.
Via Cappuccini, 7, 20122
Sala Venezia Balera
I had my SANSOVINO6 fall winter presentation this season at the most charming place. Sala Venezia is a traditional underground baleradance studio, but at the same time it is a social club frequented by a mix of Milanese characters, both young and old. You can drink and eat, and they have dance courses and occasional parties. There's no website here so you'll just have to take a chance and stop in or call for a reservation. It's super authentic and incredibly Milanese.
Via Alvise Cadamosto, 2, 20129. vivimilano.corriere.it
FRANCO Parrucchiere Uomo
If you want a precise high and tight haircut, check out Franco. He cuts my hair with scissors. He's from the South, he's super funny, and you walk out looking fresh to impress for 15 euro (not including his tip). Tell him I sent you.
FRANCO Parrucchiere Uomo, via lecco 5
DO.G.S. milano
This is the place to dance. The organisers are good taste barometers. The selection of revolving DJs are ace and the crowd comes with the right energy. Your guess is good as mine when and where it is, but keep up on the Facebook page for locations and dates.
Cavalli e Nastri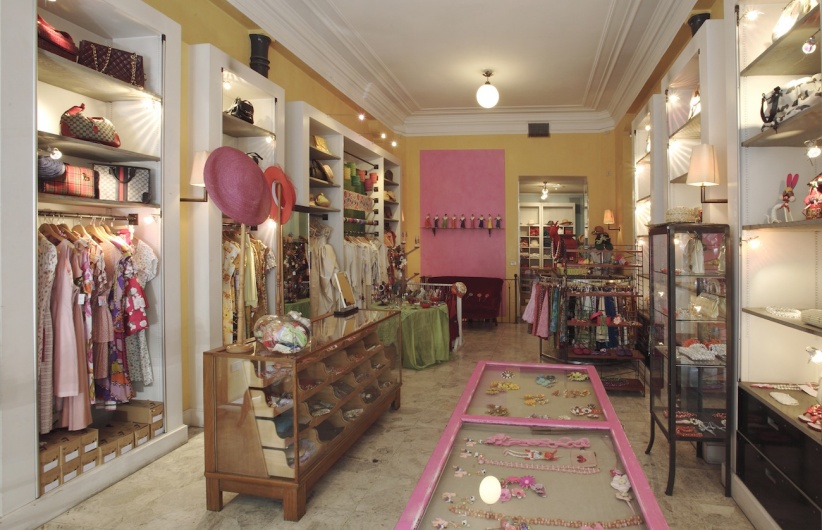 My shopping days are short, but my vintage love affair is surely here. Good taste, bad taste, names, no names, the YSLs the Mila Schöns the Walter Albini's etc. The men's shop is in front to the right on the Gian Giacomo Mora 3 location (my preferred location).
Via Gian Giacomo Mora 3. cavallienastri.com
Boule de Neige
Guilty pleasures shopping for Yohji, Miyake, Raf, Junya and other fineries. A major fashion selection of those brands that I adore. Pricey but worth every euro. Not to be confused with the other store on Corso Como with the great book shop! Catch them on sale season.
Corso Como 3, 4 and 8. bouledeneige.it