Skepta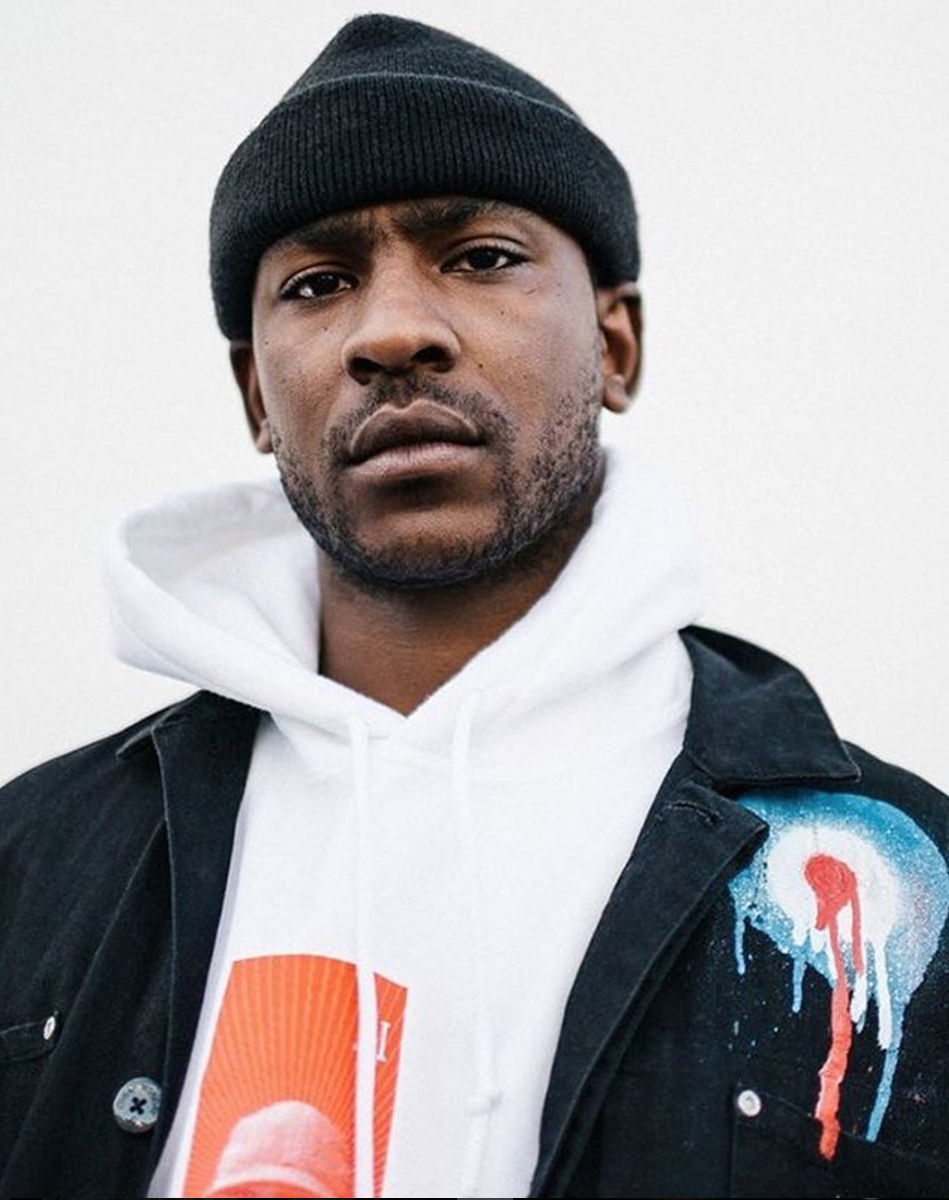 Skepta's no-nonsense uniform of all-black and white tracksuits tends to keep him well well clear of labels and logos (except that bootleg Gucci cap he's been wearing in Morocco). Skepta is proof that you can wear the simplest uniform and still slide in the best dressed list two years in a row.
The super-likeable and talent-nurturing owner of MACHINE-A can be spotted mixing up Raf Simons, Alyx Studio, Liam Hodges, Cav Empt, Xander Zhou and many more. Sportswear, bondage, skinhead, hoodie and statement tops like "Sinner", "Twink" and "Empathy" are all mixed up in his own perfectly personal way.
The creator of A-COLD-WALL* (and Kanye protégé) reps his own designs (heavily washed jersey, utility, exposed seams, muted colours and well-placed logos) mixed in with the latest NikeLab. The sunglasses he's been propping on his head are bringing back those UK garage vibes.
GQ Style's Fashion Director joked at the summer's Paris men's shows that he looked like the private security for his colleagues Luke Day and Gary Armstrong. Some proper Brit lad/football terrace styles from the Liverpool FC-supporting and Stone Island-loving stylist. In a sea of Vêtements, you'll catch him looking better in a flat cap, Burberry check shirt and Ralph Lauren teddy bear jumper.
Skater, artist and designer Blondey McCoy has become a bit of a muse for one of i-D's ongoing favourite photographers Alasdair McLellan. As a poster boy for Palace and his own apparel line-up, Thames London, McCoy's look is made up of banging tracksuits, gold jewellery and the kind of wardrobe that would make the entirety of the Southbank skate park weep.
Scottish-bred, London-based, 26-year-old Charles Jeffrey is the kind of designer who doesn't just live and breathe his label Loverboy – he also runs a club night by the same name. His personal aesthetic is as rich and anarchic as the looks that stride down the catwalk, from acid bright hair and Blitz Club facepaint to Victoriana-inspired tailoring and exaggerated silhouettes.
Streetwear would be the simplified description of Jordan Vickors' style. The photographer who models and dabbles with casting (while working as a fashion assistant and patrolling the shopfloor at MACHINE-A) works with Stüssy and wears Needles trackpants, Gosha and Kanye's Calabasas merch like it's nuthin'.
Having modelled for Comme des Garçons and Gosha Rubchinskiy, it's no surprise that 17-year-old model, designer and video artist Jim Longden would eventually drop a clothing line. With an upcoming Dover Street Market collaboration in the works, the kid shows no sign of slowing down. Keep an eye.
The original self-proclaimed Art Dad (with a penchant for dirtied up Raf Simons sneakers and Gucci tennis shoes) was once known as the 'layer god' amongst certain circles. Think beaver-fur lined lumberjacks from Marc Jacobs with oversized Raf varsity sweaters, vintage Sade tees from the homie at Chapel Vintage and enough glittery Needles trackpants to last a lifetime.
Nicholas Daley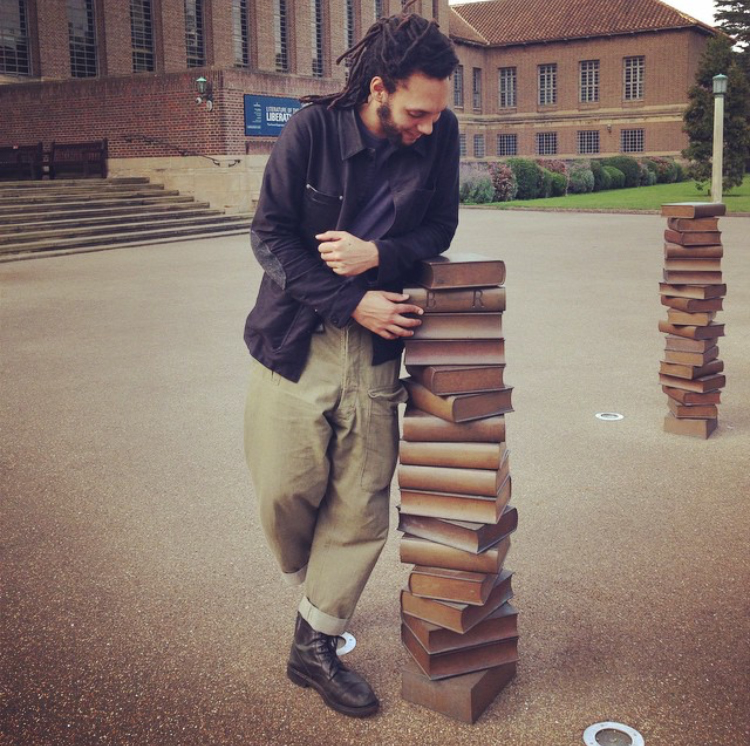 Leicester-born Nicholas Daley has a style reminiscent of 1980s Buffalo boy icon Barry Kamen. Daley's style features lots of loose tailoring and high-waisted 1940s-style trousers, a look he's channeled into his eponymous menswear line, which went from Saint Martins graduate show to BEAMS Japan in one collection.
Another Kanye protégé, graphic designer GEO is a master of monochrome. You can spot him wearing pieces from his first collection of apparel, mixing cut-off jeans with a panther motif (that sold out in 20 minutes when they were released in Japan) and fluoro socks.
Leo Mandella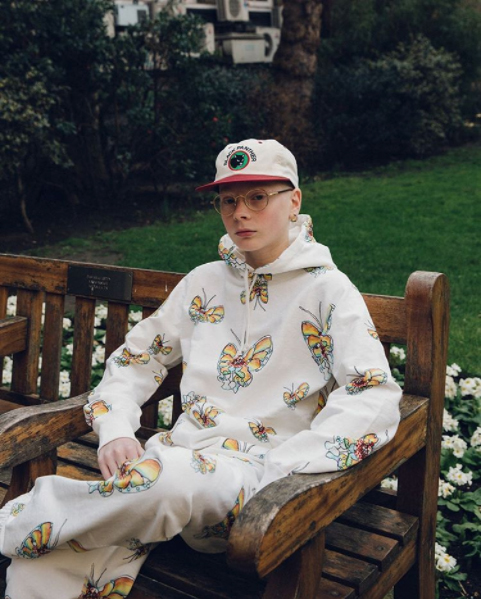 At 14-years-old, Leo Mandella has risen to insta-fame in no time. A poster-boy for The Basement, he's a devoted Supreme kid (but you might spot him in a full Gucci tracksuit) and now he's moving into the apparel game with his own line of tees and tracksuits.