In the words of Dante's Inferno: "Abandon hope, all ye who enter here." This warning applies to every character caught inside the hellish traps auteurs like Stanley Kubrick and Dario Argento created in their movies. Think soundless cabins and palatial dormitories with masterful interiors that inflict an immediate sense of dread.
What remains is a lasting memory of mood, with vertiginous staircases, naked sculptures and giant mirrors – everything you want to run away from but also secretly love. Nothing is more disturbing than not knowing what's inside a locked door you can only reach through a maze of passageways. Is it some occult ritual? An act of bondage? A brainwashing scheme? Here are our favourite beautiful-scary movie sets.
Suspiria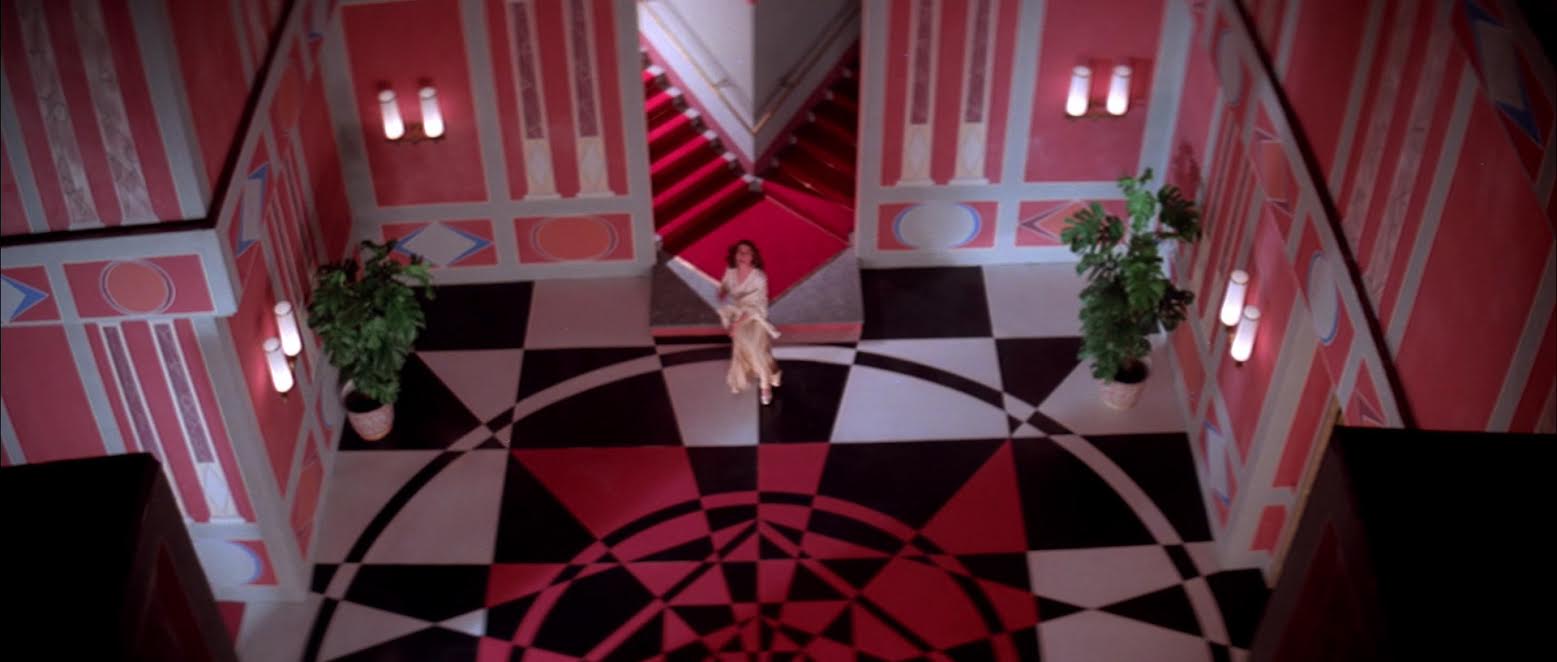 Dario Argento's '70s cult classic paints witchy violence in oversaturated pink tones, whilst murders ensue at the prestigious Tanz Dance Academy in Germany. American ballet student Suzy Bannion enrolls there, only to find herself confined in the neon glow of a satin-laced nightmare where maggots nibble bodies and girly gore flounces in hallucinatory sweetness. It's shot mostly in Jakob Villinger von Schönenberg's 'Whale House', and Edgar Wright couldn't have been more spot-on when he described the movie as being "like a dream you've had when you've eaten too much cheese." Expect a remake by Luca Guadagnino to be released later this year, starring Dakota Johnson and Tilda Swinton

A Clockwork Orange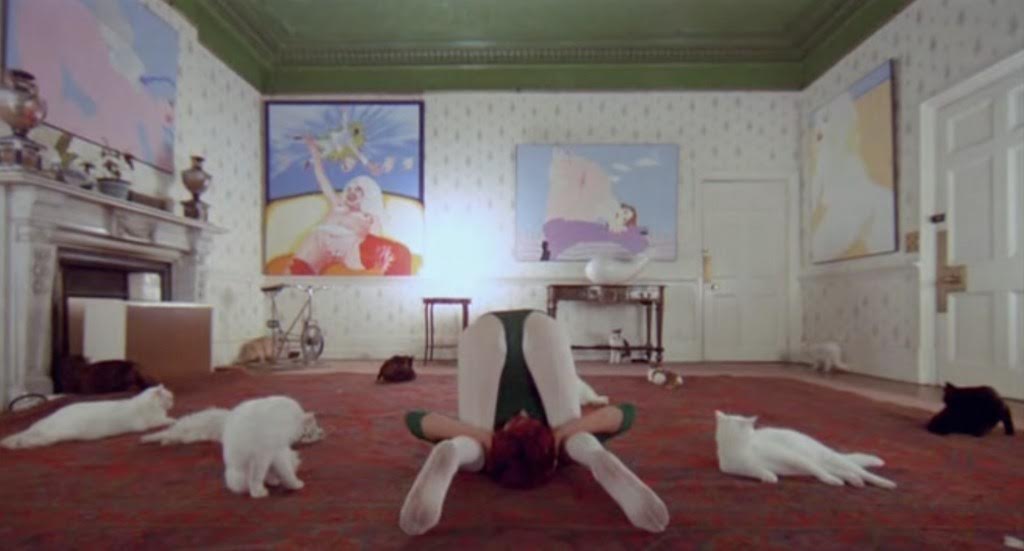 The film reinterpretation of Anthony Burgess' 1962 dystopian novel utilises Stanley Kubrick's knack for working within great architecture and assembling visual paraphernalia. Released in 1971, it endures as a cinematic gem whose vision of futuristic London disturbs as much as it inspires. Alex and his droogs hang out at the Korova Milk Bar amid fibreglass nude figures to drink the drug-laced milk cocktail, 'moloko' (a prerequisite to their insatiable thirst for ultra-violence). Like killing the wealthy cat lady whose wild home décor includes erotic wall art and a phallic Rocking Machine statue by Herman Makkink. Pod lounges, J.H. Lynch prints, Eero Saarinen chairs and the classic Reference Hydraulic Transcription Turntable fade into the background to stitch a groovy lining to juvenile delinquency.

The Handmaiden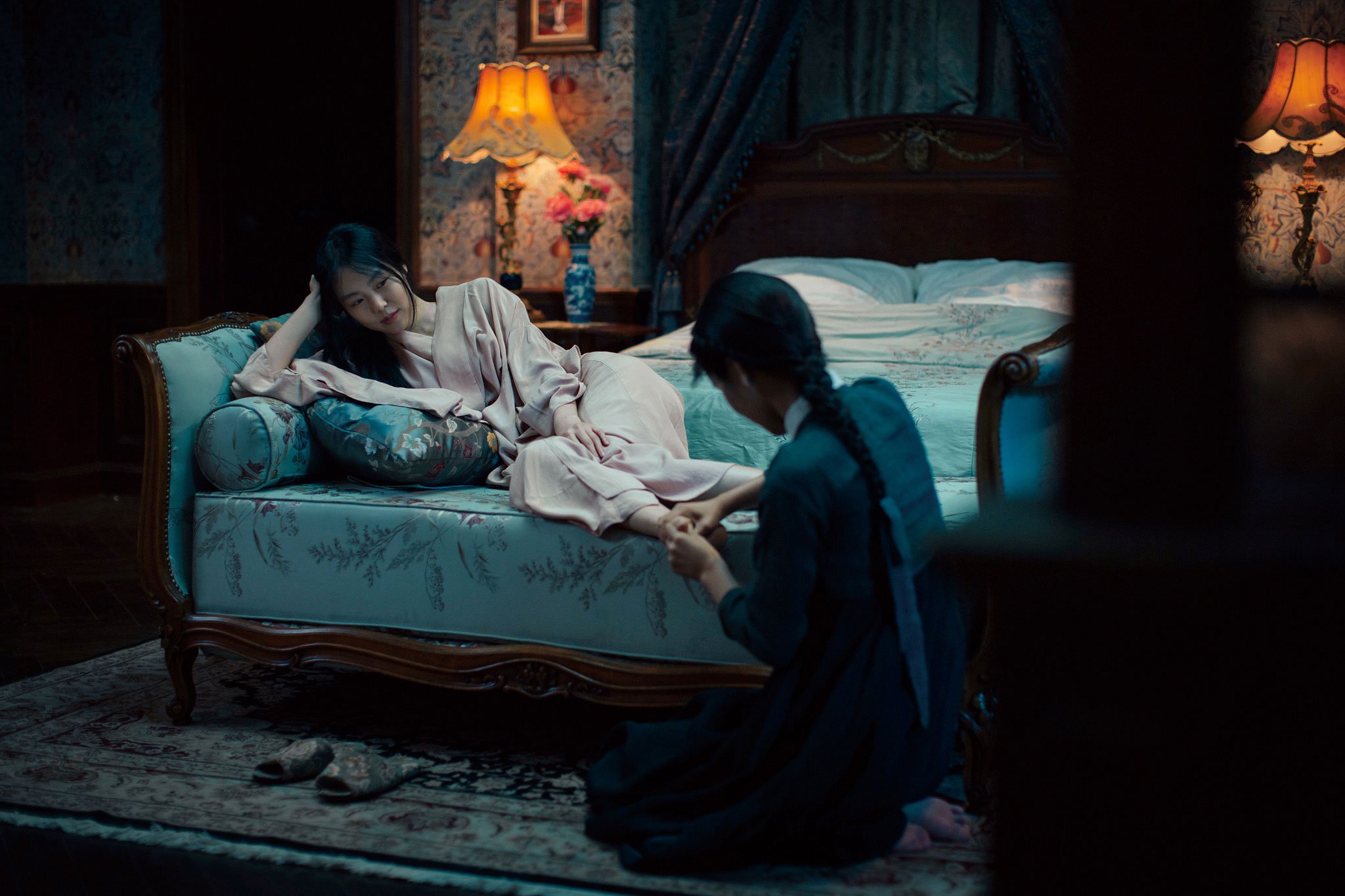 If you love a sensual, who's-playing-who narrative, South Korean director Park Chan-wook's tale of lesbian love should satiate. Inspired by Welsh writer Sarah Waters' novel, Fingersmith, the movie takes Victorian roots to '30s Korea under Japanese occupation. Designer Ryu Seong-Hee uses British-Japanese opulence to underscore the psychosexual tension existing among Lady Hideko, Count Fujiwara, Uncle Kouzuki and the titular servant, Sook-hee. Desire and duplicity snake through rooms stuffed with rich kimonos, elegant frippery and shelves of pornographic books. As one slowly gets used to the private den's function as a sadomasochistic stage, a sumptuous book-burning takes place, reminding viewers that all guilty pleasures eventually come to an end.
The Holy Mountain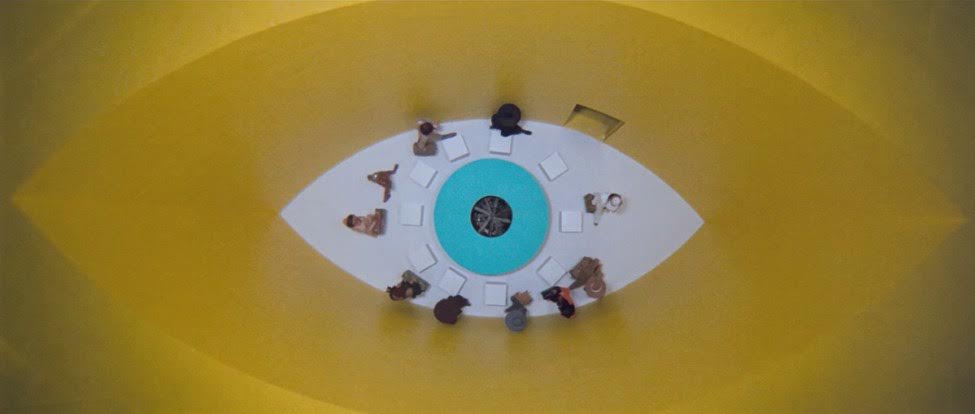 This 1973 film by Alejandro Jodorowsky reflects the decade's spirit of letting loose. The director himself took LSD for the first time and trained under a Zen master before filming. What came out of it is a trippy medley of religious stream of consciousness, subverted and accentuated by a stream of primary colours. The main character, a Jesus-looking thief, meets an alchemist who can turn faeces into gold. Along with seven figures from other planets, he travels to the holy mountain. Toward the path to illumination (or not), he encounters a massive vagina art installation, a menorah weapon and a museum of interactive nude sculptures, among other visions whose psychedelic value can be as potent as peyote.
Ex-Machina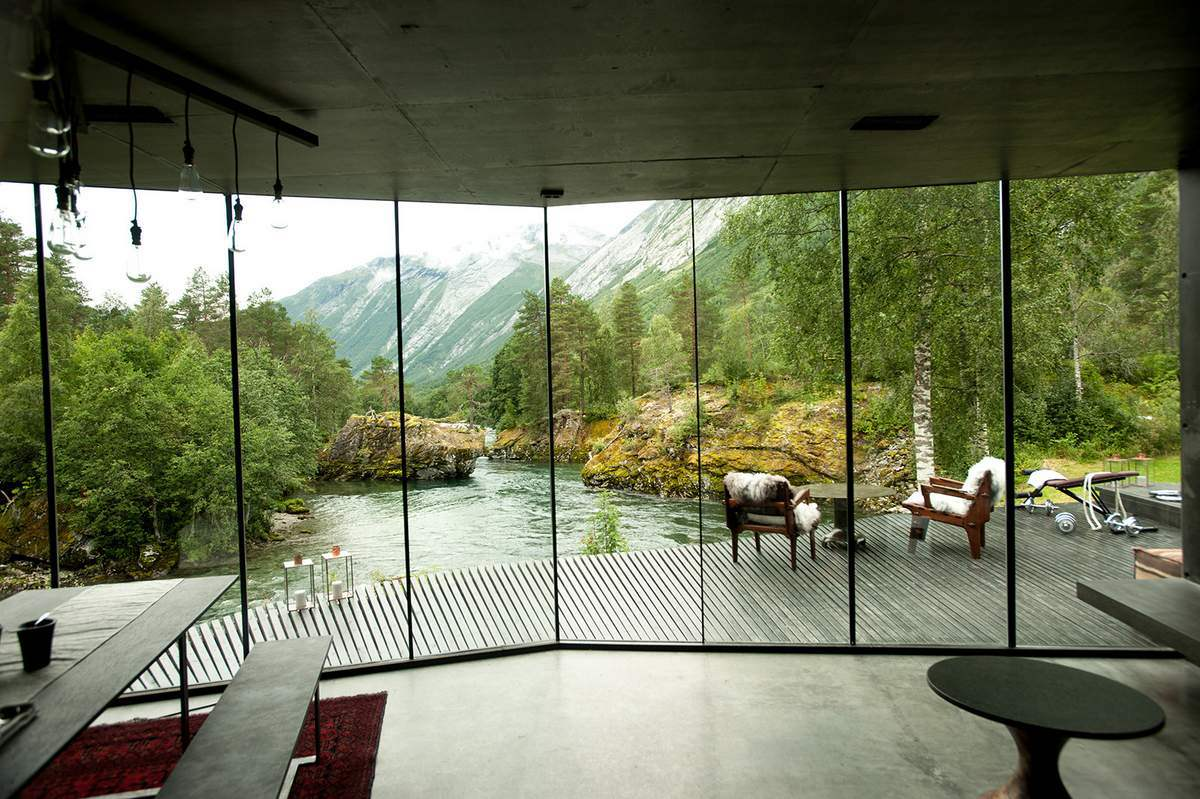 Production designer Mark Digby's vision of Alex Garland's sci-fi storyline could be considered the antithesis to the tropical landscape of The Beach – the director's early work as a novelist. What's similar, however, is the sense of youthful privilege and idealism set against untouched natural preserves. In Ex Machina, it happens in a tech billionaire's Alaskan hideaway (in real life, Norway's Juvet Landscape Hotel). Glacial valleys and alpine views mask the claustrophobia inside the timber-clad cabin controlled by artificial intelligence. As its protagonist, Caleb Smith, resides within the premises, he's charmed by sheepskin-topped Brazilian safari chairs, artworks by Pollock and Klimt and of course, sexy humanoid robots.