In the early 80s, three gutsy filmmakers (fresh out of film school) and a renowned experimental film critic established a new genre-defying movement. You could say it was dripping in style over substance. Nonetheless, underneath the hysterical characters of pimps and prostitutes and beyond the sprawling, never-ending plots of killing sprees and car chases, some pretty memorable authorship was at play. Critic Raphaël Bassan coined the new style and named the conductors at the helm: Leos Carax, Luc Besson and Jean Jacques Beineix. These guys got 'le look'.
With the slickness of the New Wave and the aggression of New Hollywood, a new batch of cinema arose. These directors made hyper-dramatic, often pulpy films that would dazzle and delight international audiences, with a tongue-in-cheek poke at the slight pretentiousness that French cinema had become known for. Though very of its time – also hugely influenced by the birth of the brash and noisy MTV generation and glossy commercials – the fun and colourful 'du look' aesthetic would continue to have an impact on French cinema for years to come. Amélie, over-sincere and oversaturated, is indebted to Carax and co, and present day indie auteurs like Noah Baumbach have paid homage to key scenes in films from this period.
In anticipation of Leos Carax' latest film, starring Adam Driver, Rooney Mara and Rihanna, we take a look at the radical and shiny 80s movement and the most important films that came out of it.
Betty Blue (37°2 le matin in France) dir. Jean-Jacques Beineix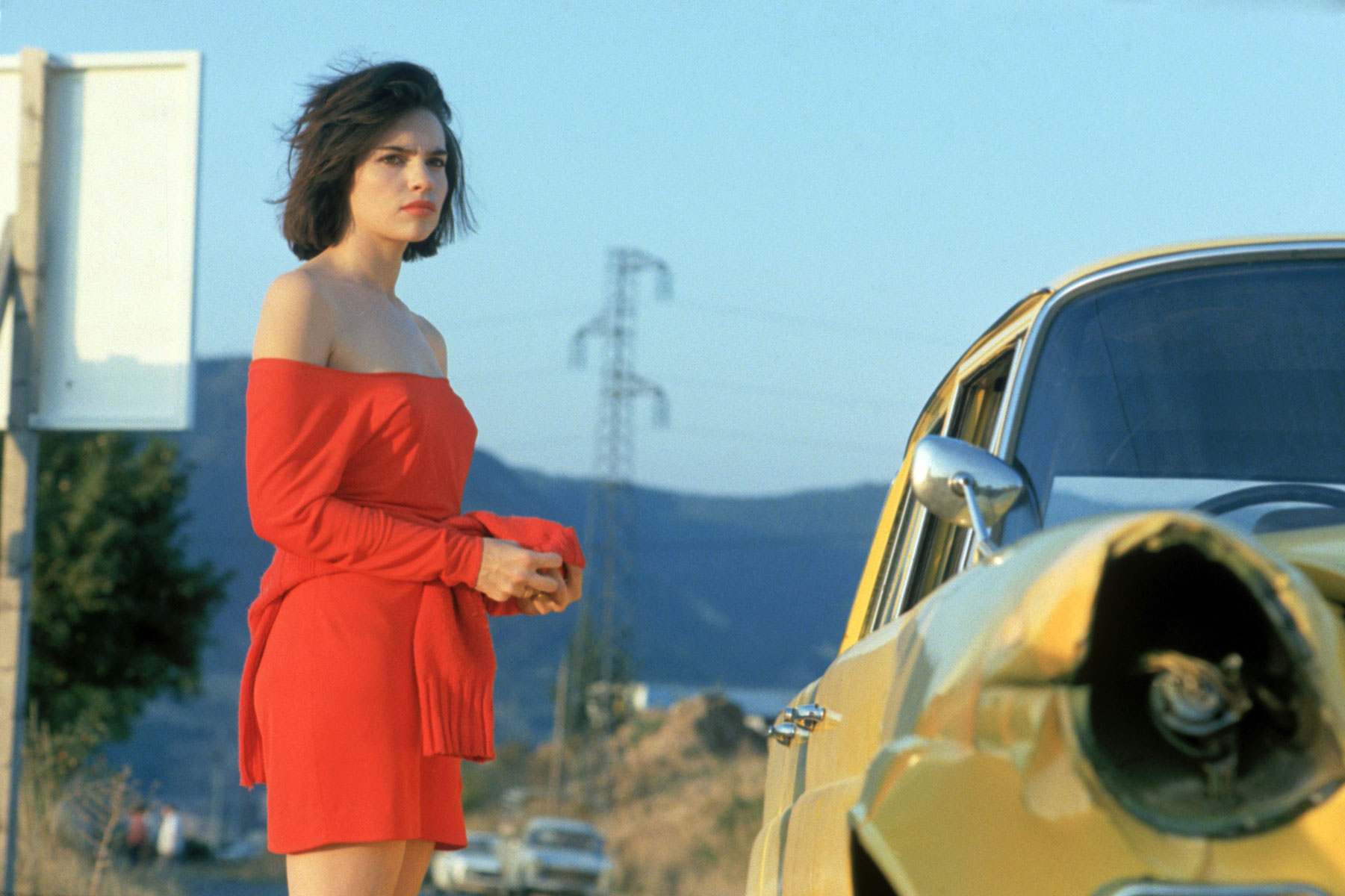 Wild card Beatrice Dalle later hit headlines for claiming to have consumed a man's ear whilst on acid, and her performance in this sees her playing a totally unhinged babe (who remains a style icon today). The films often pivoted around maniacal love affairs, violent shoot-outs, deranged road trips, psychedelic colour palettes and astute fashion consciousness. Betty Blue owns it all – just when you think it can't get more out of control, Betty stomps in in another killer outfit and another gun is fired.  
Mauvais Sang dir. Leos Carax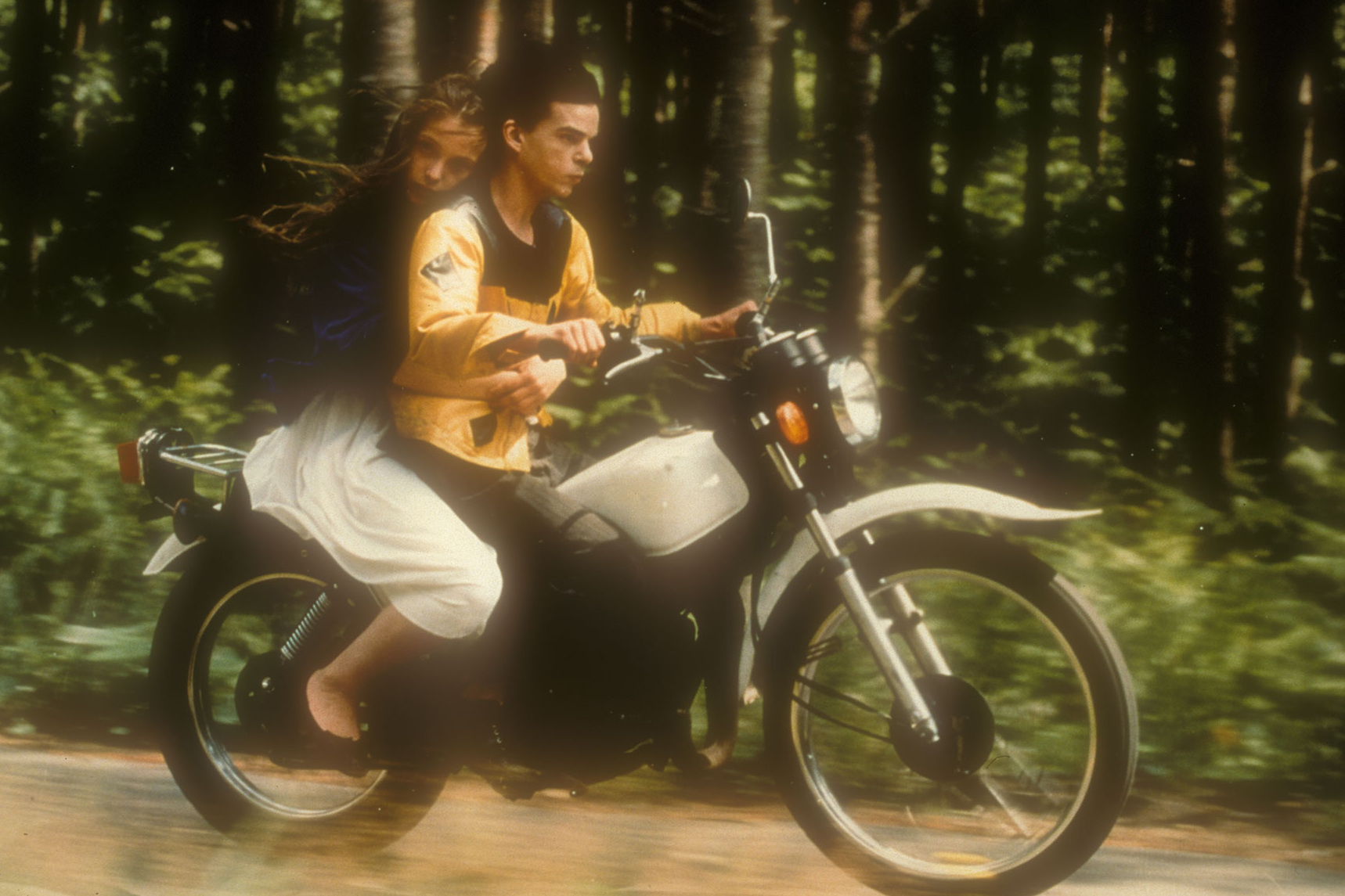 It's interesting to witness that Julie Delpy wasn't any less insipid at 16 as she was in the Linklater Before Sunset trilogy. In the first 20 minutes of this seminal 'du look' film, the flowery Frenchgirl gets dumped by Carax's longtime muse and collaborator Denis Lavant who runs away to fall in love with an aloof but disarming young Juliette Binoche. You can see where Binoche cut her teeth in being completely heartbreaking for blockbuster The English Patient – for all its ridiculousness this film is actually quite moving. Its glory moment comes when the protagonist runs, dances and cartwheels down the street to David Bowie's Modern Love, in a scene that Frances Ha fans will recognise.
Nikita dir. Luc Besson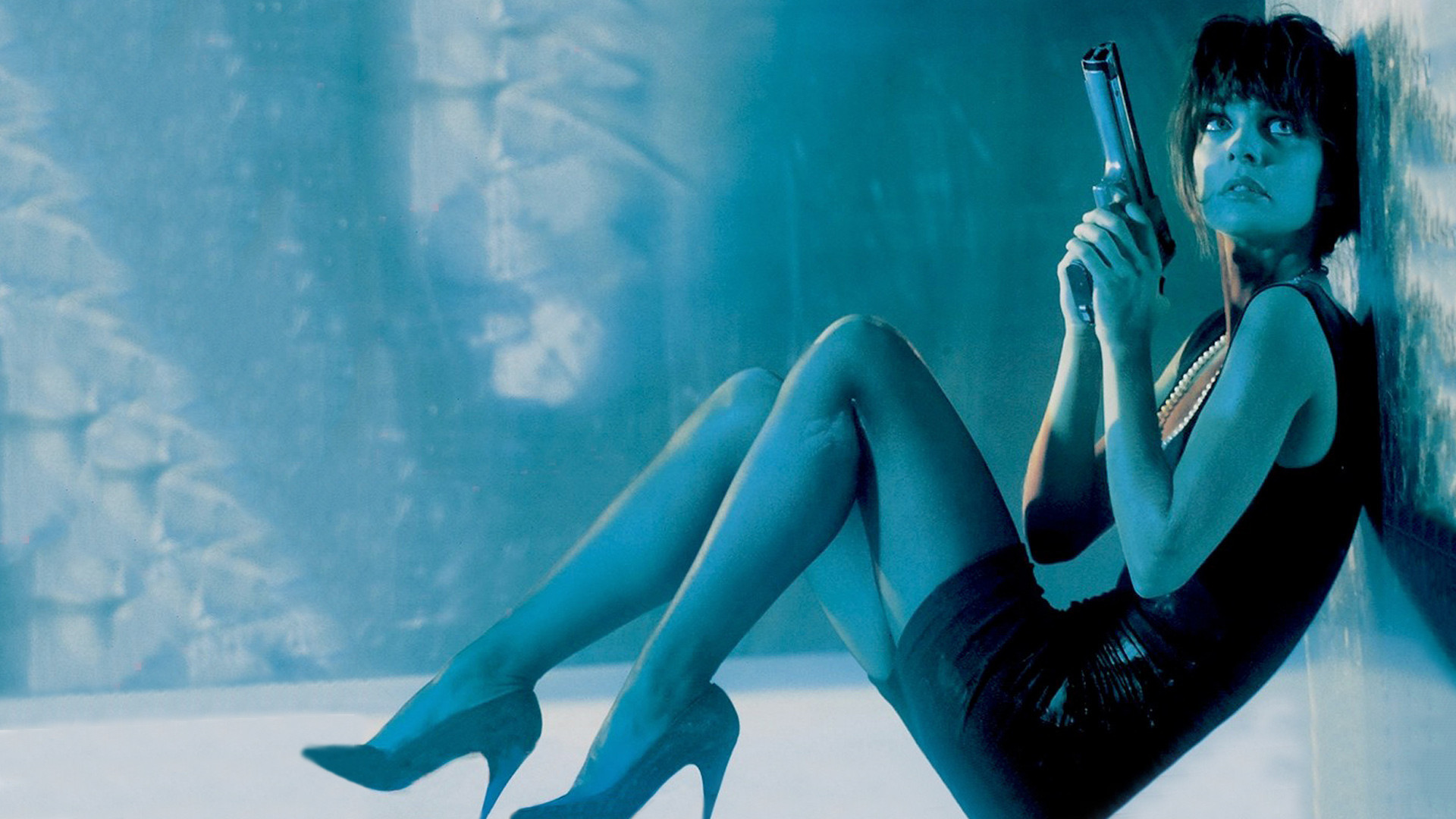 Nikita is maybe the most famous of these films. It's incredibly violent and drawn-out with a fiercely modern femme fatale who's trained as a skilled and in-demand assassin. There's a self awareness to this that's typical of du look. Other movements like mumblecore and no-wave take the piss a bit whilst dealing with real issues. Du look looks at marginalised French youth much like Italian neo-liberalism dealt with the struggle of the lower working-classes – through a magnifying glass and holding nothing back. Even Nikita has to choose between work and sex – sometimes there's a victim with a price on their head and she has to stop making love and go on the rampage instead. Is this a charming allegory for frustrated, jobless youth?
Le Grand Bleu dir. Luc Besson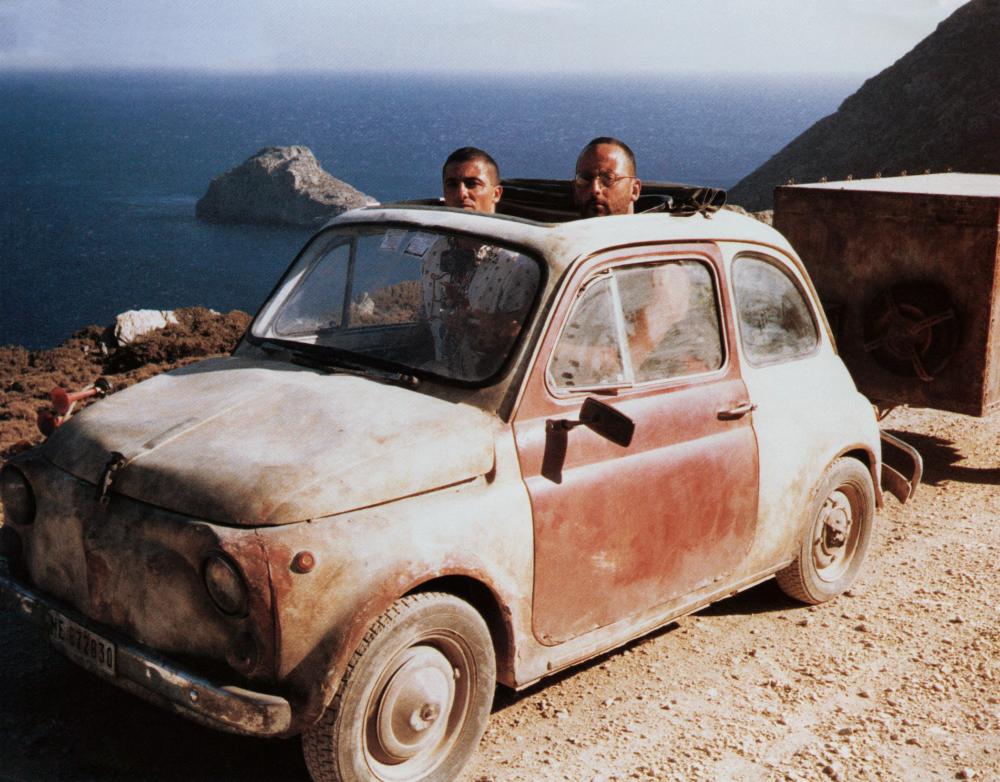 This film is completely ridiculous. I can't believe I'm even writing about it. I raved for days about how crazy it was that it was based on a true story, but its exaggerated, flawed and unruly plot is what makes it stay with audiences. It's so perfectly du look. Two rival (and former best friends) deep sea divers break global records and fall in and out of love with a hilarious and adorable young Roseanna Arquette. The story backtracks and leaps and bounds in unimaginable directions for over two hours and feels like Luc Besson's dreamland for playing with actors and somehow-massive budgets. Mystical themes often surface in du look cinema, as they do here amongst the gorgeous turquoise underwater photography. Jean Reno is hysterical.
Holy Motors dir. Leos Carax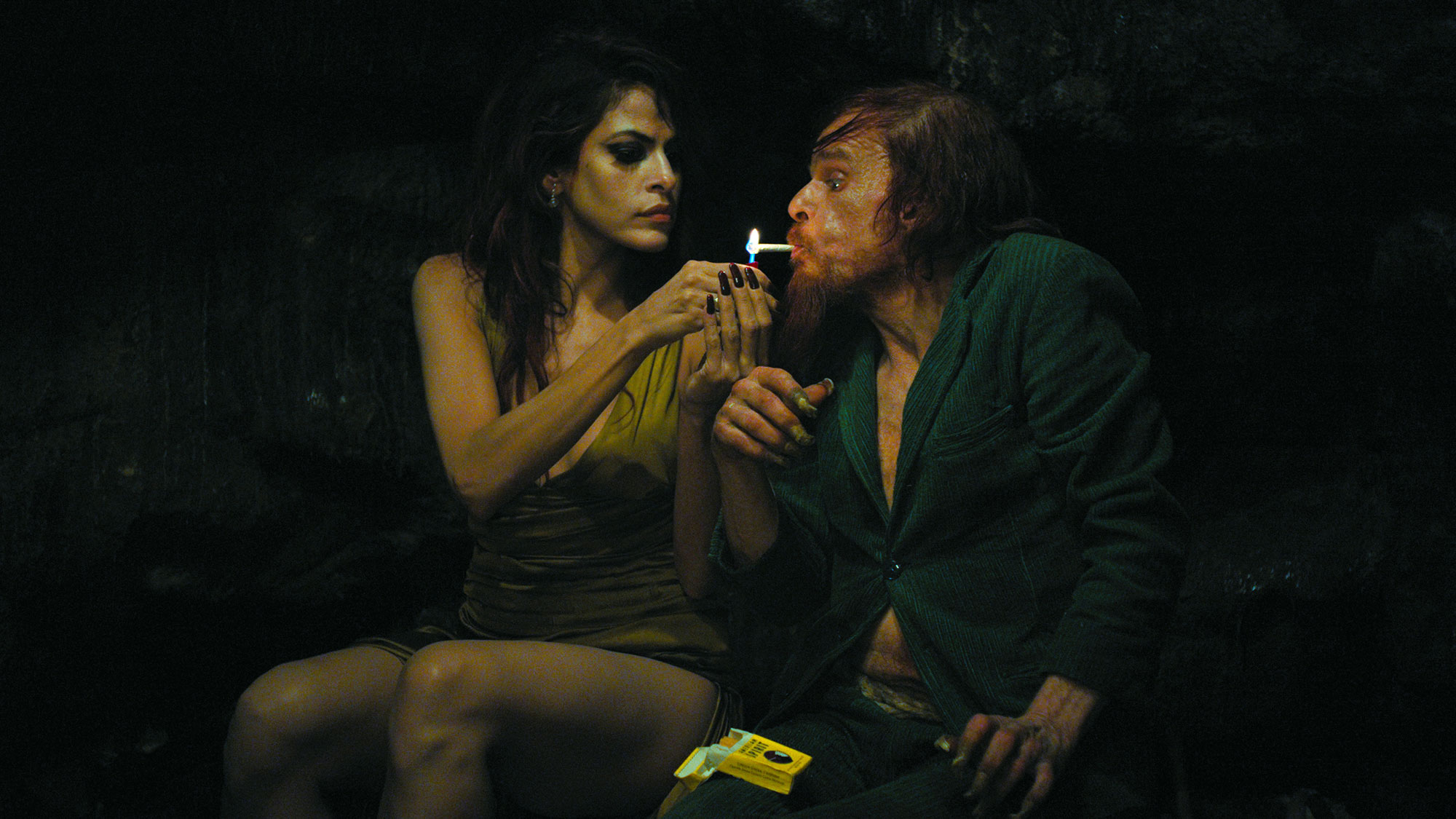 Being young and well connected meant the directors had a very sharp eye for emerging talent and judging by their prolific output and casting in 2016 they're still pretty young at heart. Though probably technically not classed under the movement, this 2011 cult classic is typically Caraxian with surreal and overblown characters and unusual casting; this time with Kylie Minogue making a cameo. It came after a ten year hiatus and was closely followed by Besson's Lucy where Scarlett Johansson plays a sexy superhuman (again). We can't wait for the next all-star, off the wall adventures that come from the creators of the maddeningly watchable cinema du look.