Post-Soviet cool is on the rise. In a few years Gosha Rubchinkiy got New York, London and Berlin hooked on his stories of Russian skate kids and Cyrillic letter clad gear. In the meantime, a big change is happening on the fashion scene back in his motherland – and it's driven by emerging independent brands.
The new wave of Russian fashion is fuelled by a DIY spirit and digital technology. It's not about fashion weeks, luxury and status. It's not seasonal, it's produced in small batches, sold online and it unites like-minded youngsters across the country. In some ways, this new wave owes a lot to Rubchinkiy: he was the first to show that the seemingly mundane backdrop of post-Soviet Russia could be approached with new vision.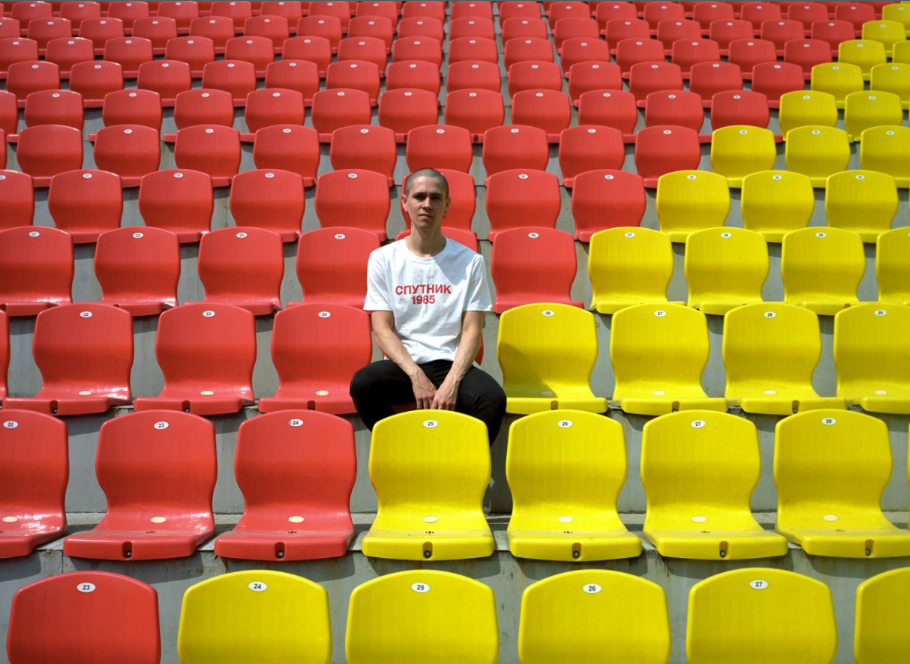 These brands talk to the youngsters within the country channeling and shaping their identity. The style shaped by these brands is all about attitude: a protest against the conformist way to dress and think. It talks to the new generation of urban youth: disillusioned, nihilistic, fierce and opinionated. They live in the shadow of their country's political isolation, yet they also feel, thanks to the internet, connected to youth culture worldwide. Here we explore the aggressive prints and slogans, hard fabrics, boxy shapes and leather harnesses of post-Soviet fashion, which has become an armour to face the outside world with.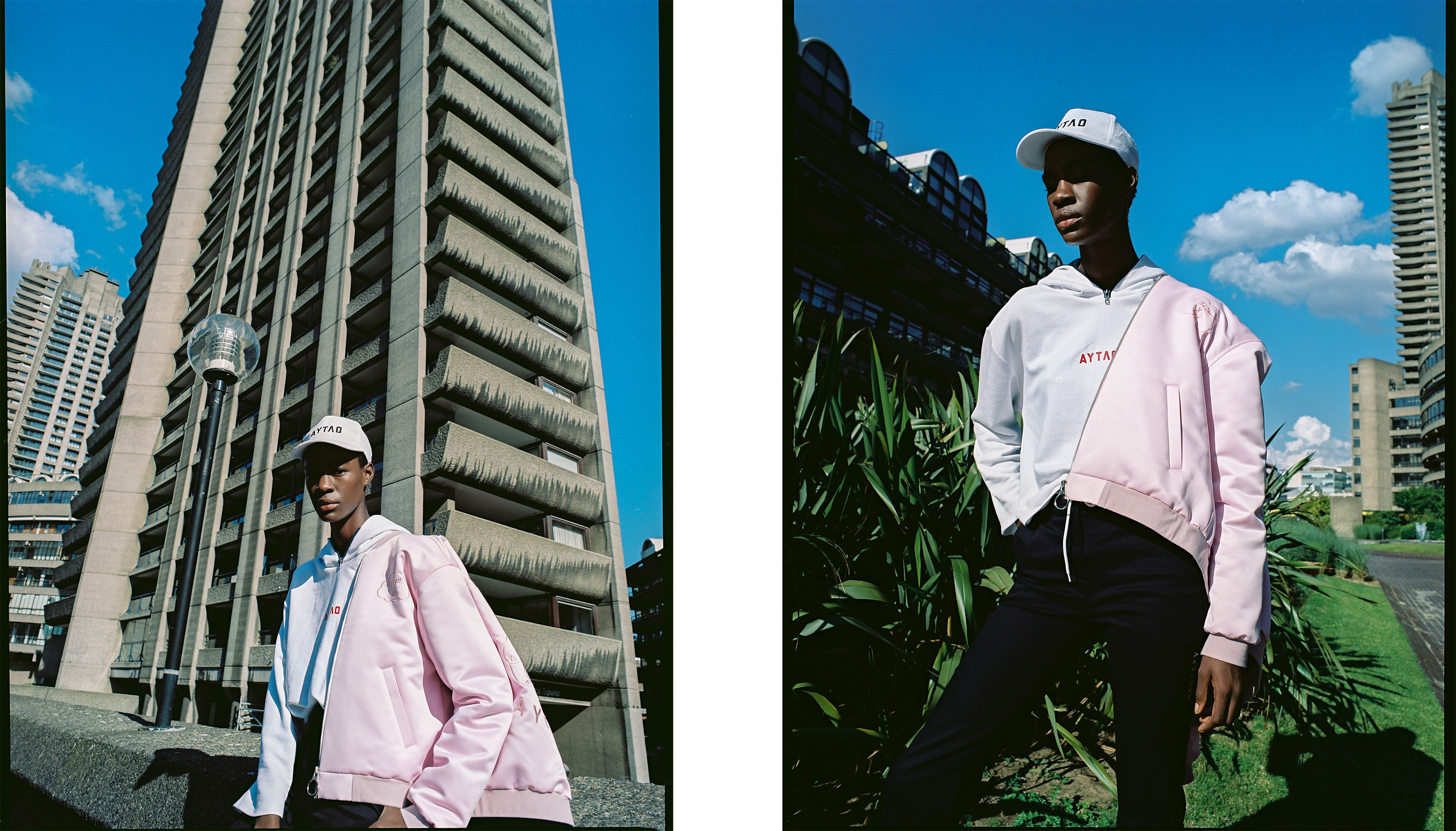 Outlaw Moscow
Run by Maxim Bashkaev and Dilyara Minrakhmanova, Outlaw is seeking to reinvent luxury for the new generation of Muscovites. Their signatures are bold graphic coats and bomber jackets much loved by the extended family of fashion-minded outsiders. Outlaw is in tune with the new wave of grime: they customise tracksuits for Russian grime star Oxxxymiron, and you could even spot Skepta rocking АУТЛО cap after his Moscow gig. The brand is also influenced by the heritage of hip hop style: one of the key pieces from this year is a robe sewn together from knockoff branded scarfs made in China, much like creations of Dapper Dan in 90s Harlem. In 2015 Outlaw Moscow also won SHOWstudio fashion film award for their haunting documentation of rambling around the strange corners of the Russian capital.
outlaw.ru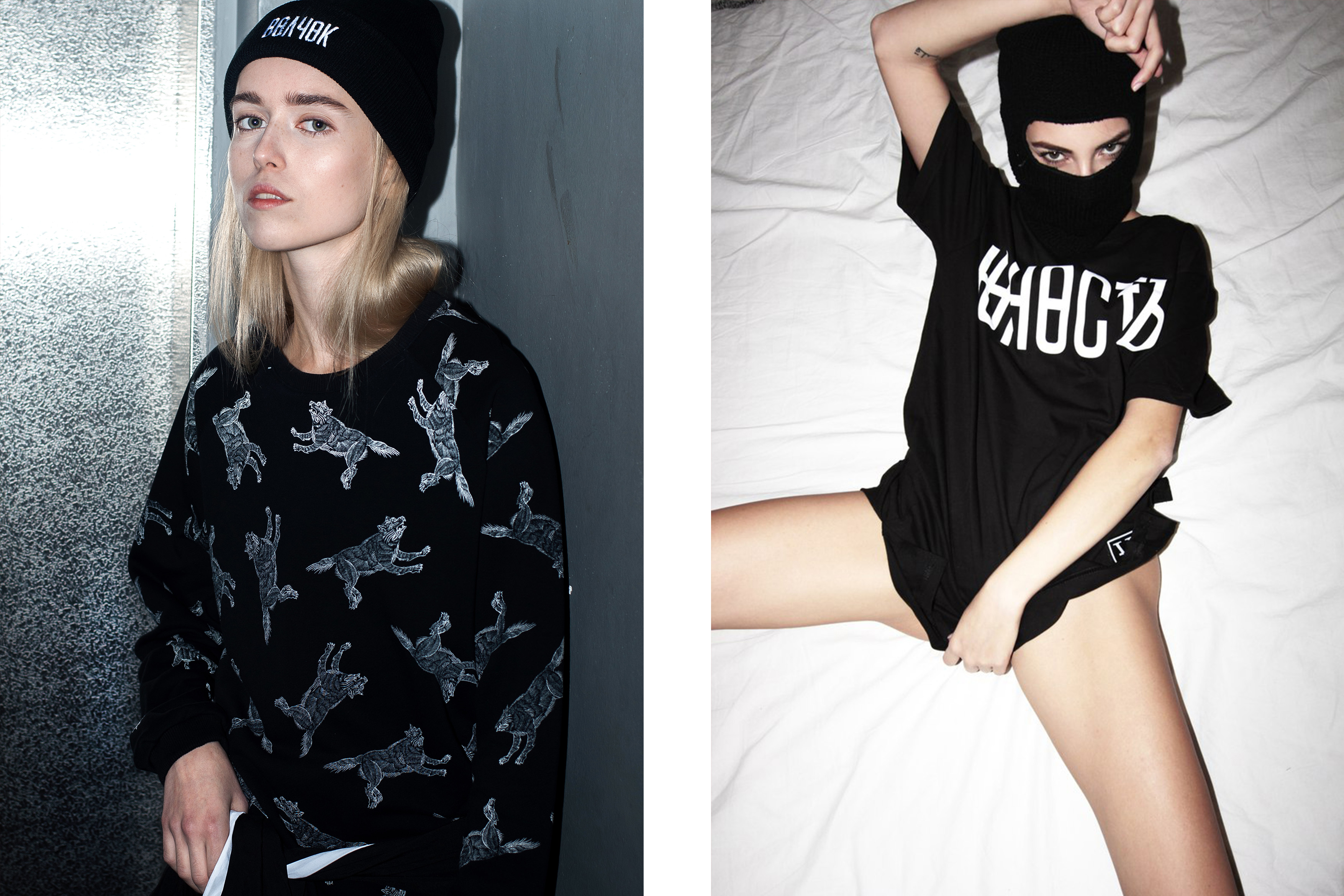 Volchok
The fierce aesthetic of Volchok clothing helps the emerging generation of Russians to define their voice among the bleak surroundings and lingering boredom. The prints on black and white garments channel punk nihilistic attitude: "Youth", "Void", "No Tsars No Gods". It's made to be paired with a ripped pair of Vans and a leather choker for an evening walk on the estate. Modelled by guys covered in tattoos – who probably still get the looks on the Russian streets – the garments with quotes from classic poetry and tattoo-inspired graphics are a subversion and reinvention of Russianness.
volchok.ru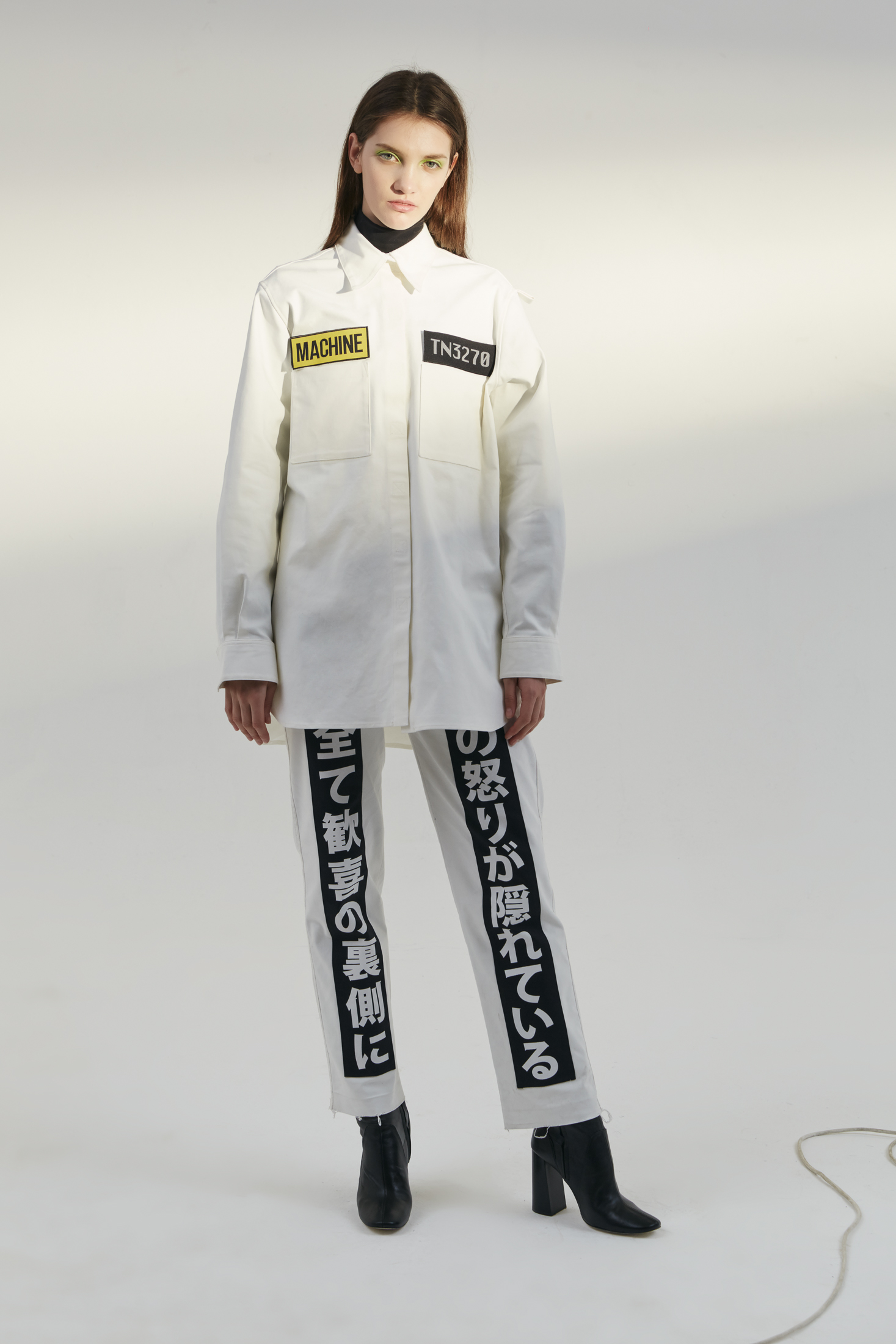 ZDDZ
Born in St Petersburg, ZDDZ's founder and designer Dasha Selyanova runs her brand from London. The issues she raises in her collections are relevant for youth worldwide: from teen depression to digital anxiety to the death of the traditional figure of artist in the 21st century. ZDDZ is labeled womenswear, although majority of garments with their boxy shapes and thick hard fabrics could easily be unisex. Selyanova's key inspirations are subcultures, workwear, slogans and uniforms which makes her clothes perfect protective armour for contemporary metropolis. She is also influenced by hip hop, R'n'B and grime and gets a lot of love from the artists, including AlunaGeorge and Amber Rose.
zddzlondon.com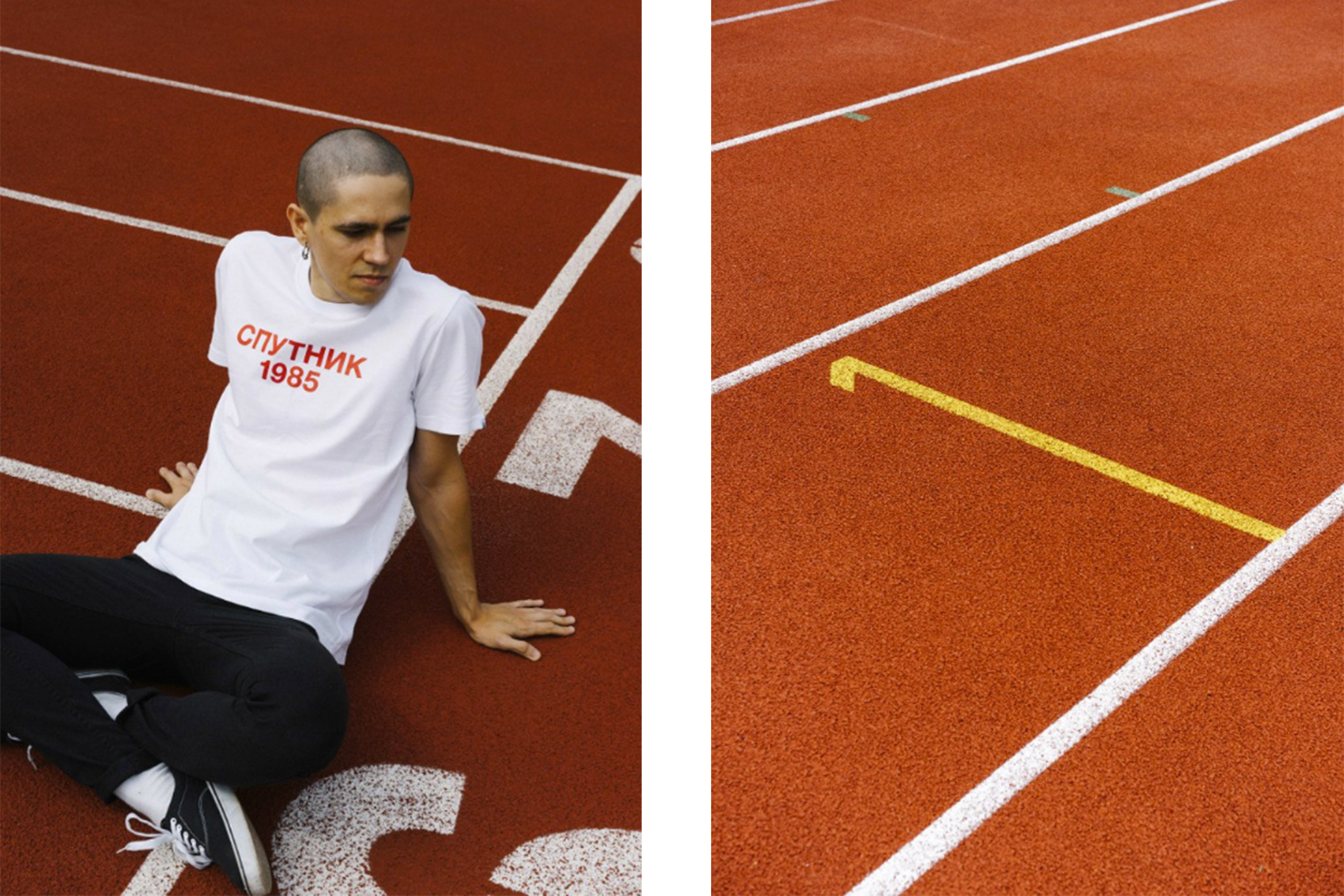 Sputnik 1985
Moscow-based Sputnik 1985 draws inspiration from the tradition of Russian counter culture, memories of the turbulent 90s and current obsessions of urban youth. Their crowd is kids raised in the tower block landscapes who are at home in the alienated world of Russian cities. Their slogans put together sound like angsty poetic narrative: "Idle Youth,""I will always be against," "I'm worse than you," "No chances," "The city is a scary force…Cold Times…" Sputnik 1985 could be easily compared to Gosha Rubchinskiy, but the use of Cyrillic letters for them is simply the way to talk to the youth in their own language.
sputnik1985.com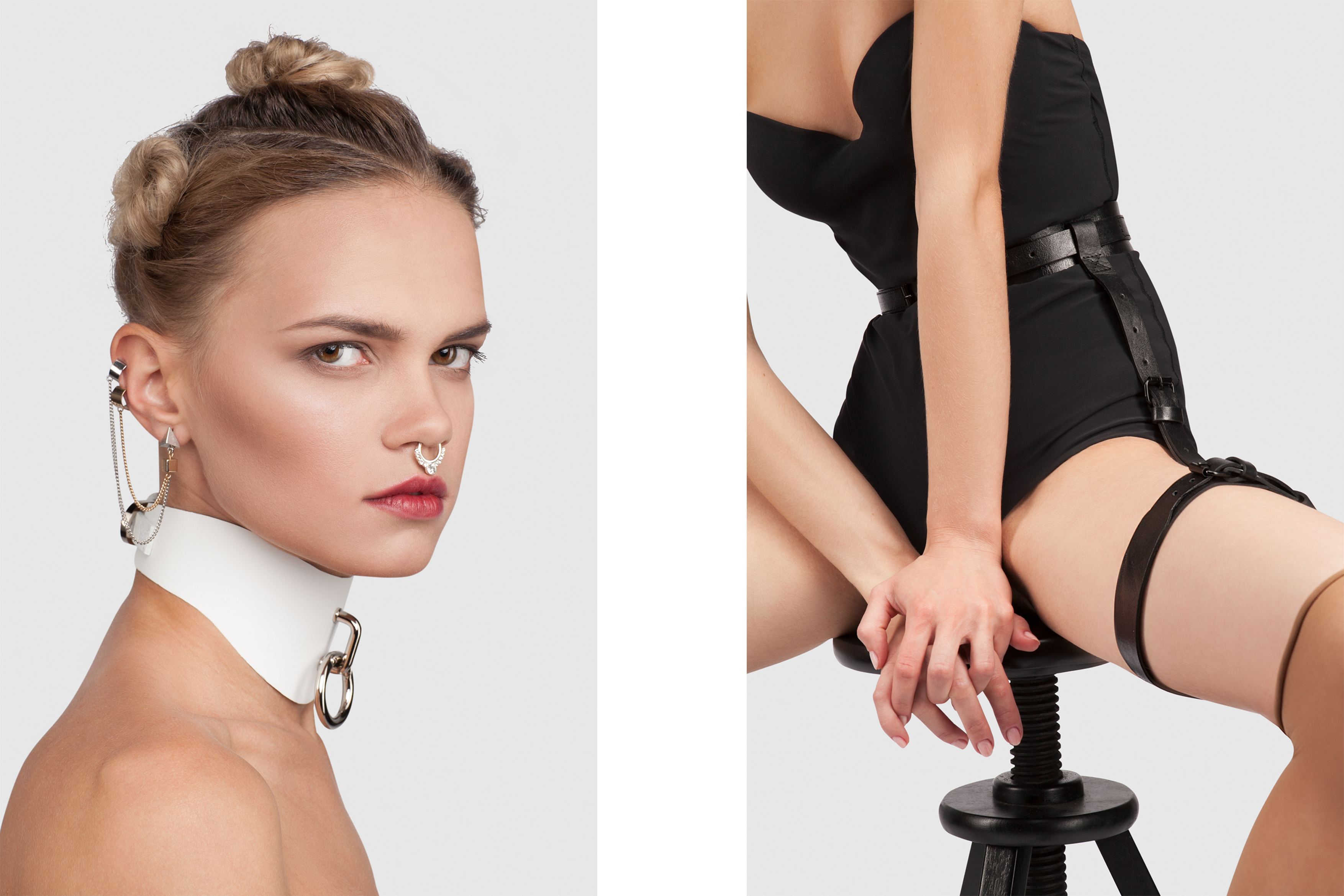 Asya Malberstein
Set up in 2008 in St. Petersburg, Asya Malberstein was one of the first independent brands on the scene. In the beginning their speciality was hand-made leather backpacks, bags and quality bondage accessories. Today the brand also produces womenswear and menswear: enough quality items to build a wardrobe with a good dose of attitude and slightly rough sex appeal. Leather goods – chokers, harnesses, belts and corsets – still remain an integral part of the brands range. Worn over a dress or under coat those are a great antidote to Russia's still largely conservative views on sexuality.
asyamalbershtein.com