New Wave's crowning glory The Graduate turns 50 this year and where would cinema be without its irresistible MILF? Whilst the passibility of all-too-frequent young girl/old man pairings are debatable, age gap pairings onscreen still remain a huge instigator of drama and often great romance.
You could say that the apathy and angst we feel for somewhat against all odds star-crossed lovers has addictive watchability, as we vicariously watch daredevils break rules and convention with their concealed affairs, waiting nervously in the wings for their exploits to be turned over. Part of us wants them to get caught, if only so that they can air their dirty laundry as clean and live happily ever after. Part of us enjoys the filthy secrecy and reminds us of our own desires and formative experiences.
Another sneaky device plays out from these kinds of relationships onscreen. Often the difference in age is actually secondary to something bigger that stands in the way of the attraction, whether it's society's view on sexuality, or another existing relationship. This only reinforces to us that the age thing might not be the real problem, rather a conflict of multiple interests, the manipulation of others, and the pain inflicted on oneself by maintaining secrecy.
Bored by boring celebrities courting media attention for their age gap relationships, we ache for stories with real heart and sex and thankfully, there's still plenty of this in cinema. Berlinale audiences recently lost its mind over A Bigger Splash director Luca Guadagnino's latest masterpiece about a teenage and his surprise older summer lover. Here's the Amuse guide to the best films that celebrate those super hot but bittersweet romances.
Call Me By Your Name (2017) dir Luca Guadagnino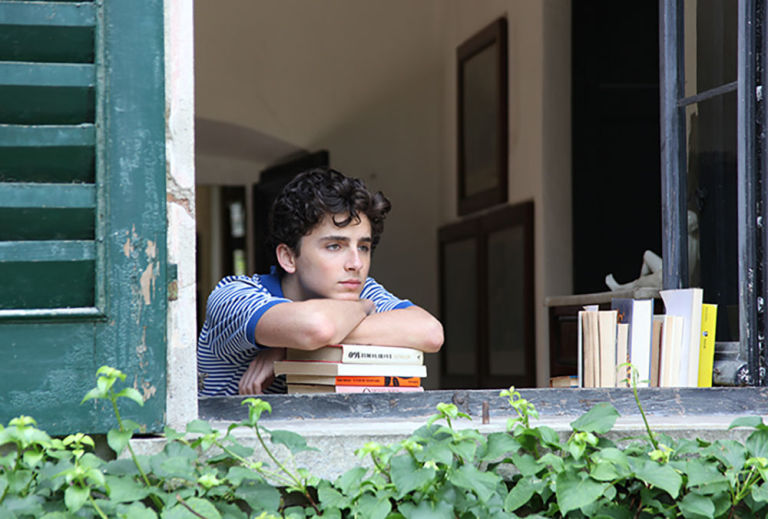 After consecutive hits like I Am Love and last year's A Bigger Splash, the passionate and particular Italian director returns quickly with a total silencer; casting faultlessly again we watch as a chiselled intellectual teen in Talking Heads t-shirts gazes longingly and eventually seduces his father's visiting archaeological intern (macho, bro-faced Armie Hammer) one fine Italian 1980s summer. Flitting between European languages, meadows, pools, beds and discotheques, it's hard not to feel enveloped in both their convincingly powerful erotica and their bond's beguiling authenticity.
Fish Tank (2010) dir Andrea Arnold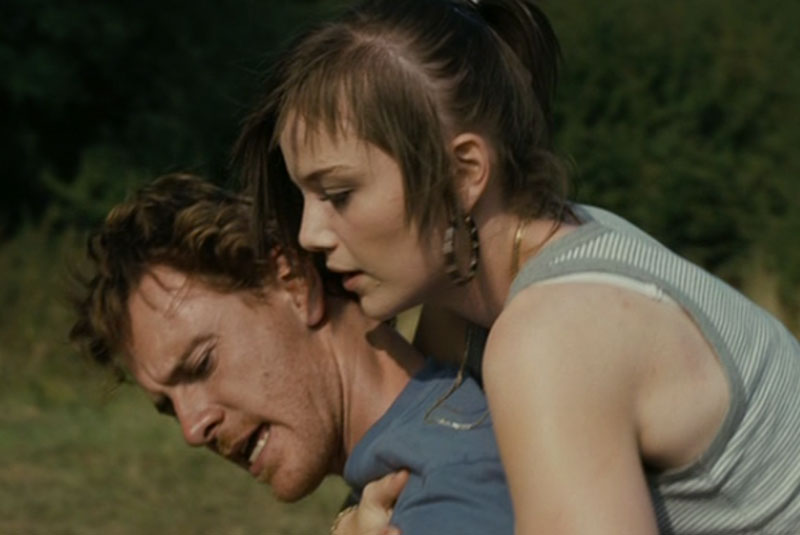 After seeing this you'll never dance in your own living room in the same way. This film featured Michael Fassbender's breakout role as a rogue-ish and undeniably sexy factory worker. In one seminal scene, a frustrated and spiky girl enters forbidden territory after weeks of flirting with Fassbinder, who also happens to be her awful mother's boyfriend. There are notes of manipulation and wrongness to this story for sure, but it's amazing how in the moment you feel to their connection; in part thanks to famed cinematographer and longtime collaborator of Arnold's photography, but also weighed on the older lover's belief and encouragement of our young protagonist's dreams and ambitions in a dead environment.
The Piano Teacher (2001) dir Michael Haneke



This French-Austrian won big at Cannes, and is based on a 1983 novel by Elfriede Jelinek which went on to win the Nobel Prize for Lit in 2004. It's also from the director who'd already messed us up with Funny Games so you can expect some pretty intense viewing as a sado-masochistic teacher and distinguished scholar who only allows an infatuated young student to become her lover under her self-punishing set of rules. Isabelle Huppert's performance is dazzling and so visceral, and the references to European cinema plentiful, and the two lovers' psychological connection intoxicating.
Fear Eats the Soul (1974) dir Rainer Werner Fassbinder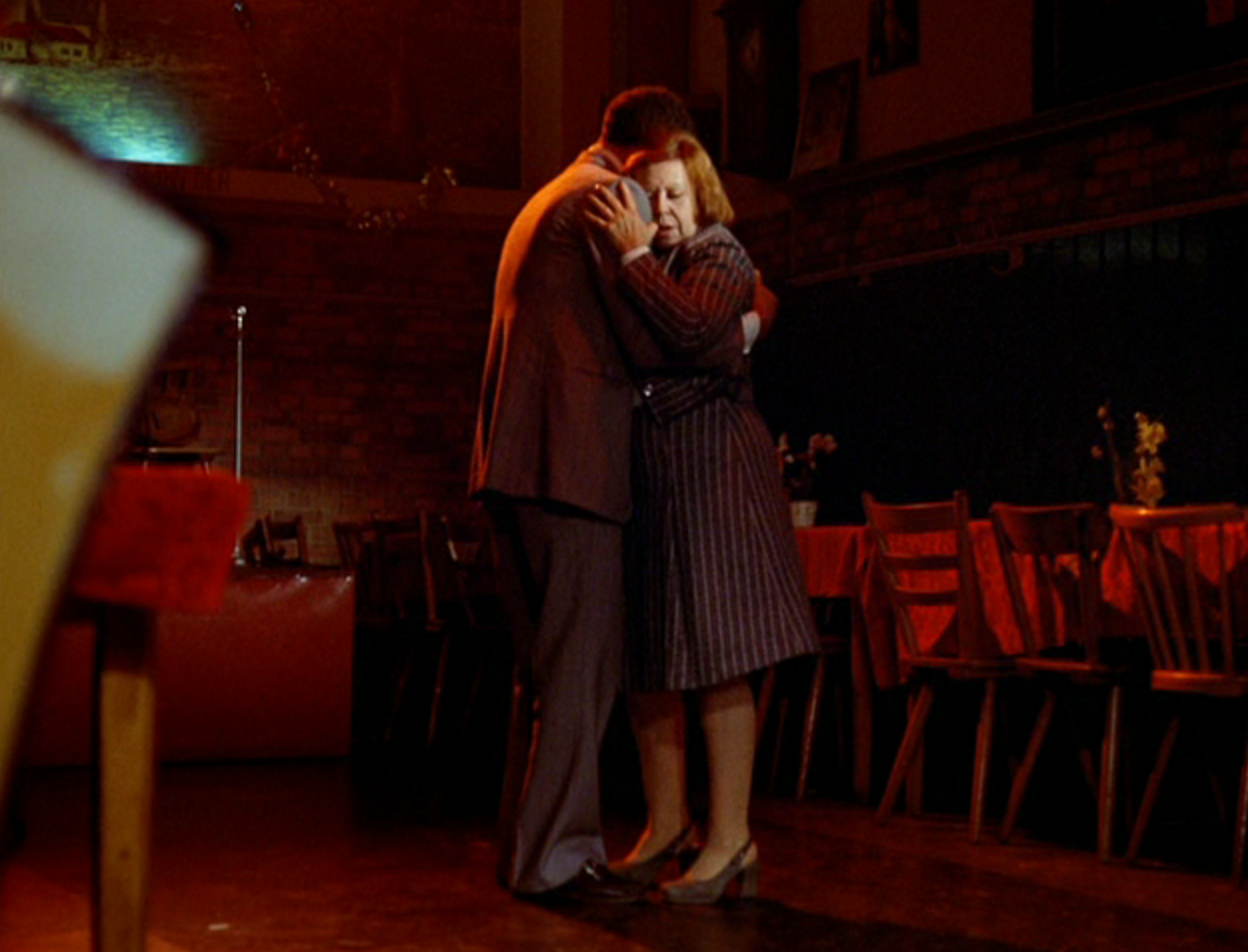 This film will consume you. Extremely progressive for 1970s Germany, the film is centred around interracial love and society's rejection it in 1970s Munich. The age thing is also an issue for everyone surrounding the lovers including, eventually, the younger of the pair. Which is why we completely champion our heroine: the middle-aged adventurer. A deeply caring but dangerously mothering German widow who falls for a handsome young Moroccan and all his exotic ways. From the Arabic music they dance to at the local bar where they meet, to his gentleness and gratitude for her care.
Wings of Desire (1987) dir Wim Wenders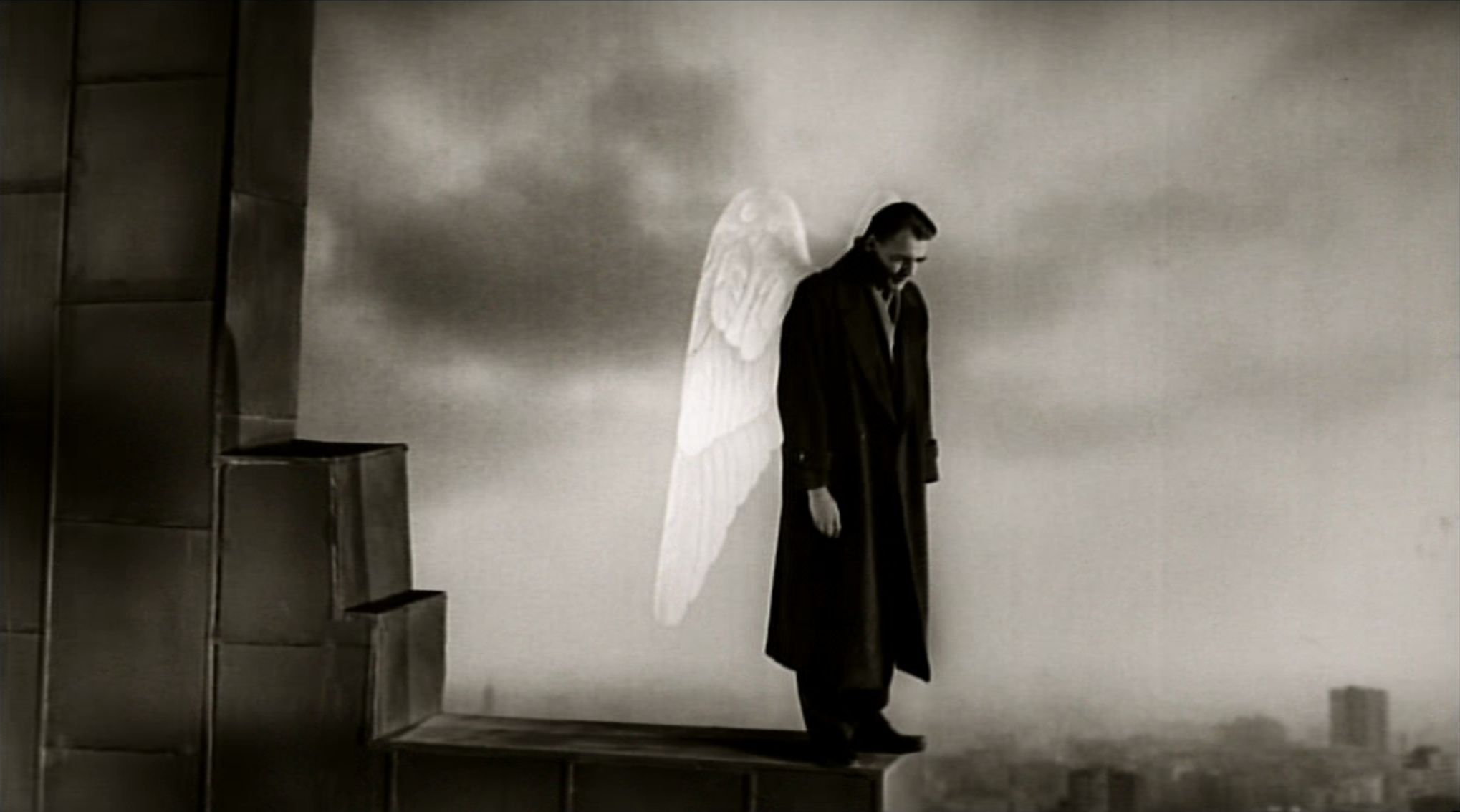 A tenuous link, but aren't angels centuries old? Here, an immortal angel (Bruno Ganz) soars across the streets of Berlin listening the the thoughts of the humans below. It is a similarly lonely trapeze artist that awakens his heart, prompting him to make the irreversible decision to become human and be in love. Shot in both sepia black and white and colour and featuring a cameo from Nick Cave and the Bad Seeds, the film is deservedly iconic, heartbreakingly beautiful. It also depicts a complicated and gritty Berlin. The romance of the angel-human love is said by Wenders to have been influenced by Rilke's poetry.
Harold and Maude (1971) dir Hal Ashby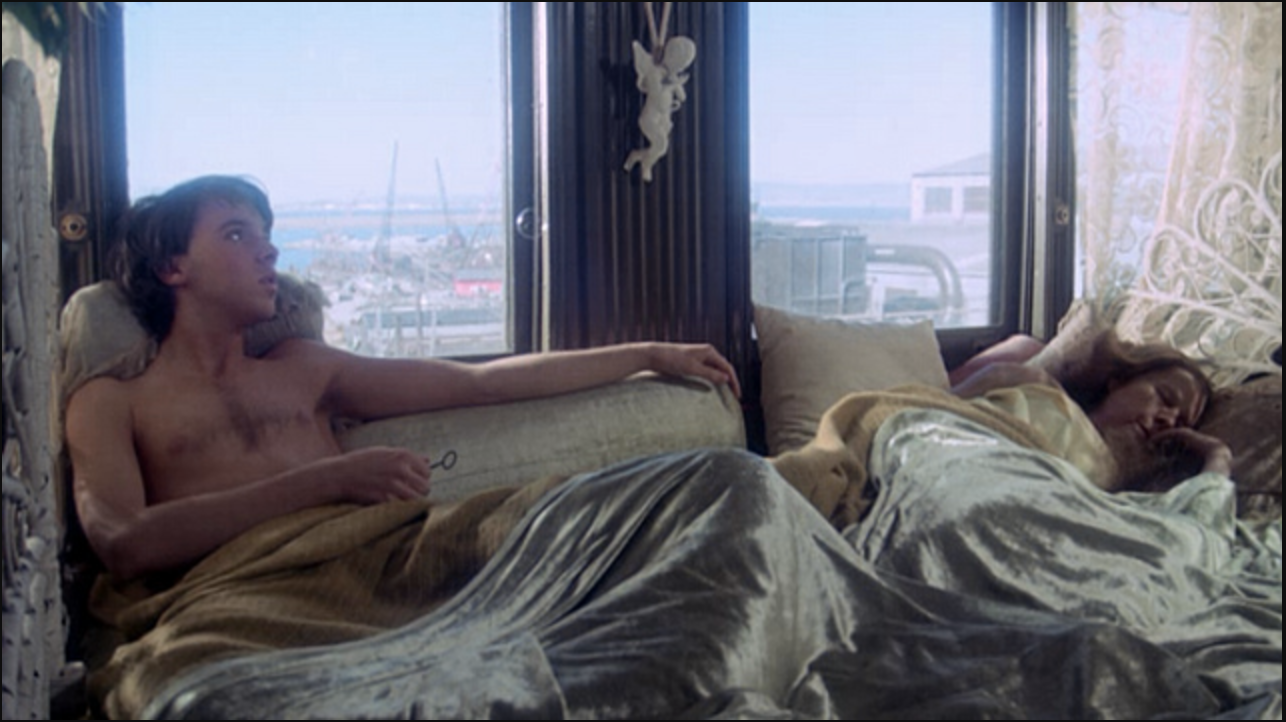 The ultimate. Never before has a more unlikely couple batted conventional relationships out of the park with such force. In this dark comedy, two strangers fall completely in love and the incredible directorial gaze is such that we never actually judge it. The morbidly-fascinated young oddball Harold is older than his years, whilst wise free spirit Maude invigorates him and frees him from the traps of his existentialism. It celebrates newness and fearlessness, plus the life lessons you can get from someone who's lived in a different time. When you're truly in love, no one else matters. As with all great star-crossed lovers though, these characters follow the tropes of great romantic tragedy. I won't ruin it for you.