As the India Art Fair (the country's largest contemporary art event, co-owned by the MCH group who are behind Art Basel) kicks off in New Delhi this weekend, we take a look at the India artists you need to know.
Priyanka Dasgupta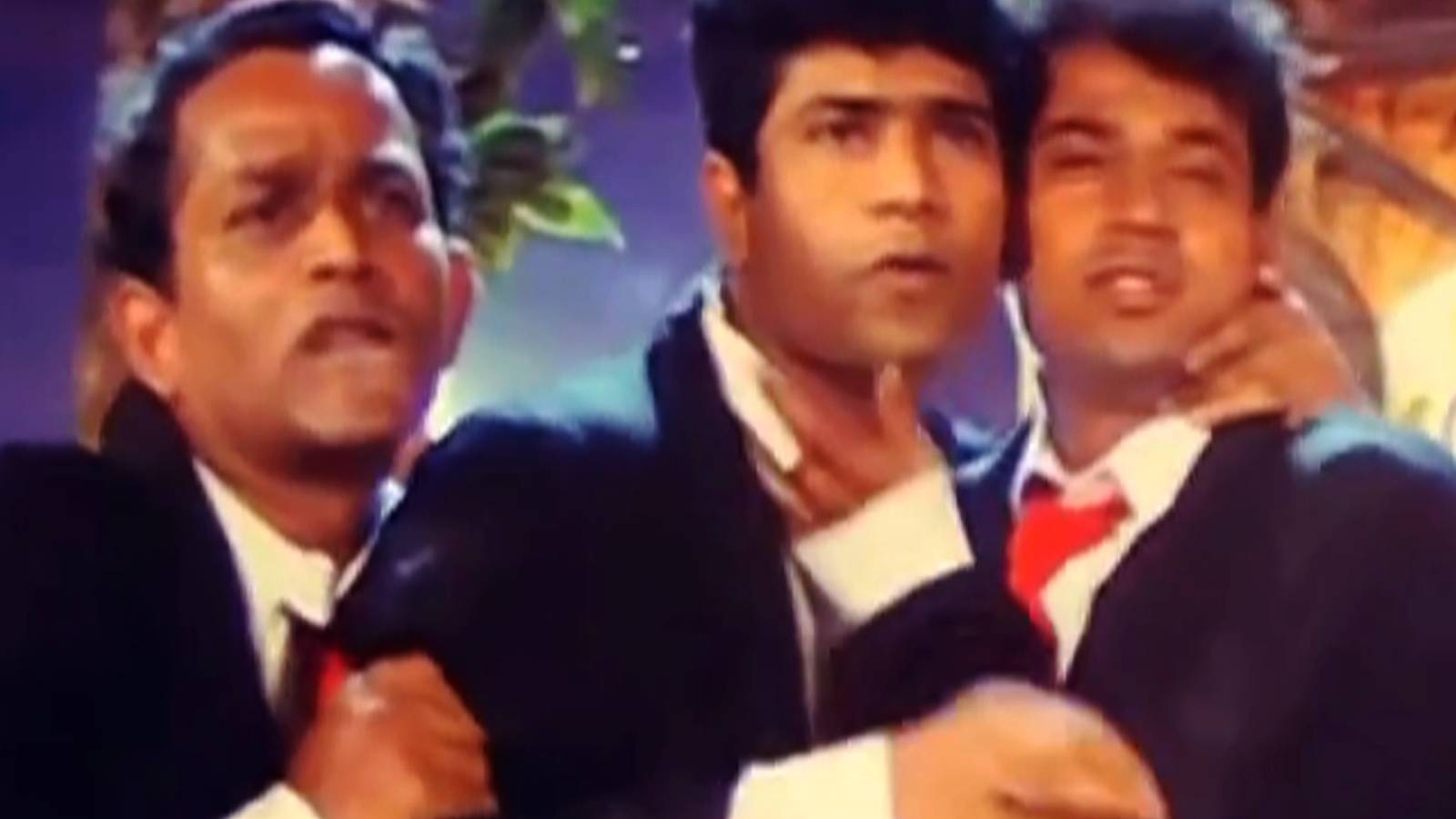 In Dasgupta's six minute video, Sharaafat Ke Liye Sahraarat [For Respect, I Molest], the Delhi-born NYU graduate picks up on a line in a popular song, Gale Mein Laal Taai, from the 2002 film Hum Tumhare Hain Sanam: "I will not harass you. In return for this respect, I will steal a kiss." Dealing with the inherent hypocrisy in the way Indian society treats women and the violence against women that occurs as a consequence, Dasgupta's videos and photography are an incisive take-down of the patriarchy in contemporary Indian culture.
Banoo Batliboi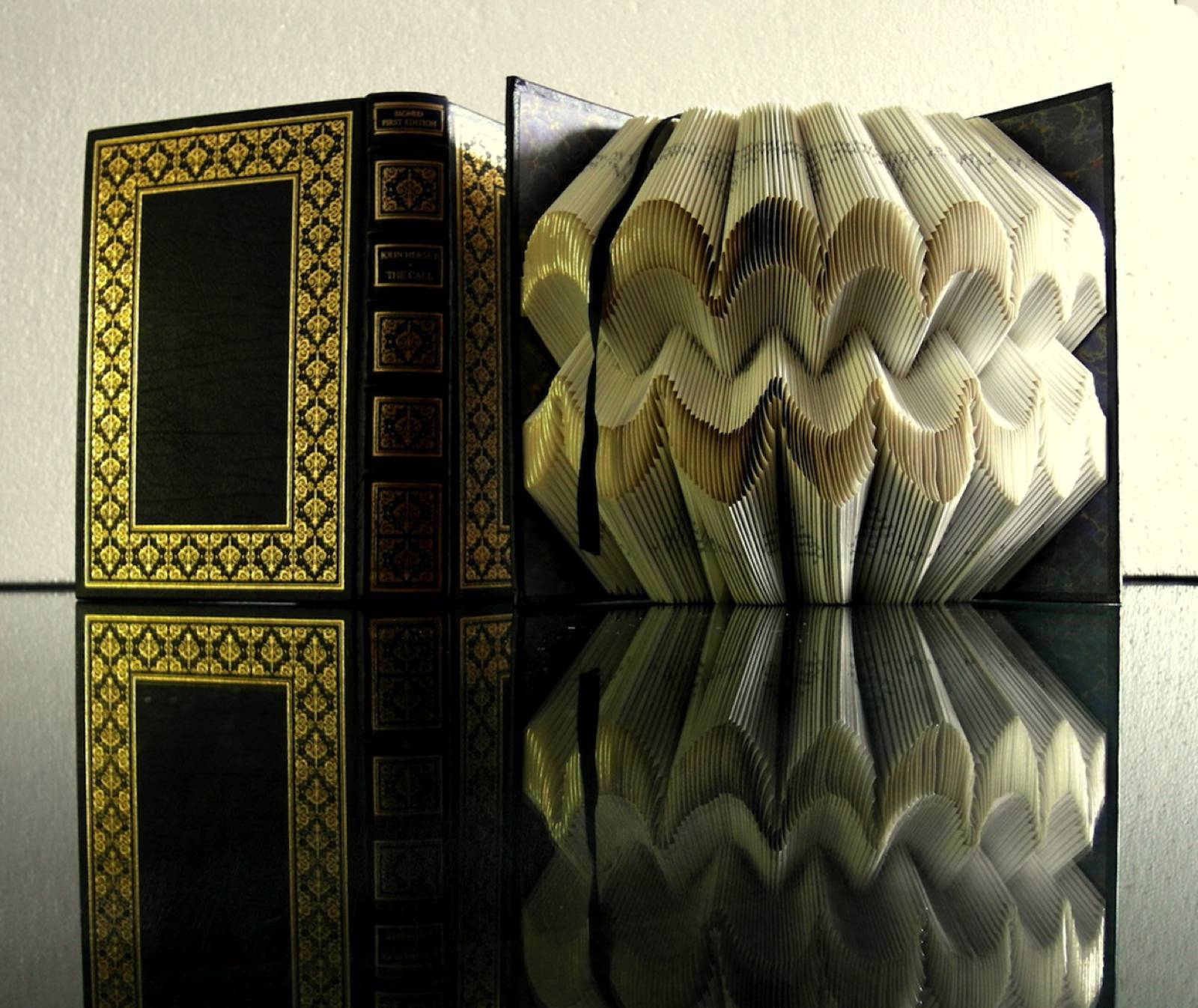 Self-taught artist Banoo Batliboi came up with a creative way to recycle old books, turning them into masterful sculptures. Using dusty, tatty hardbacks or more luxurious vintage, leather-bound books with gilt pages, Batliboi's sculptures create new stories from their pages, revealing the beauty of the tradition of book-binding and preserving books as objects of art. Incredibly, she doesn't cut or glue to make her sculptures – instead she uses a folding technique, spending hours crafting the pages into their exquisite new forms.
UBIK 
A regular on the art fair circuit, you might recognise UBIK's work from exhibits in London, Madrid, New York and Dubai. The 31-year-old artist cites cinema, beatnik and gonzo literature, street culture and anarchism as influences on his work. Now living in Dubai, the Indian artist's recent production has been more conceptual, using clichéd capitalist iconography to comment on the absurdity of our world. But his work isn't just meant to be looked at: your reaction is an essential part of the process and completes the artwork, according to UBIK.
Sachin George Sebastian
Paper is a metaphor for history – it's the material for documentation and records, for stories and letters. Sachin George Sebastian grew up in a small town in Kerala, on India's southern coast, fascinated with the idea of the metropolis as depicted through books. In his art, he uses paper to create giant installations and sculptures, based on pop-up publications. Big enough to walk into, the sculptures give the idea of the city as something that grows organically, but can also swallow you whole.
Rathin Barman

India's many sprawling mega cities are also an inspiration for emerging artist Rathin Barman. The Kolkata-based artist deals with the urban environment, reconstructing urban spaces and repurposing materials commonly found in them: corrugated iron, rubble, rebar, concrete. In their new context as artworks and installations, Barman reflects on urban architecture and how structures influence human interactions and drive social and economic change.
Prabhavathi Meppayil
Blink and you'll miss them: Prabhavathi Meppayil's pieces are so subtle and light that they have to be seen in real life, up close, to be fully appreciated. Influenced by Minimalism as well as traditional Indian craft, Meppayil uses details from architectural features, such as repeating lines or marks, distilling them down to their essence. Following her participation at Frieze and Art Basel, as well as a solo exhibition at Pace Gallery in London, Meppayil is emerging as one of India's most successful names in the international art world.
Sudarshan Shetty
Sudarshan Shetty has created a new installation for the India Art Fair in Delhi, inspired by its most famous monument, the Taj Mahal. Constructed from 250 miniature metal models of the Taj Mahal, enclosing an AV sequence of the Taj's central dome, the installation is a symbol of love, but consumed by flames, speaking of the reorientation of traditional culture on the road to modernisation in India.
Credits:
Main image: UBIK, A firm grip (will improve your trajectory), 2011. Bottles, carton, cork, vaseline and tissues. Variable dimensions. Unique.