Sri Lanka – known as the "teardrop of India" – is a destination for tea plantations, string hoppers, surfing and the temple that contains Buddha's tooth. Its contemporary arts scene, however, is still off-the-beaten track and its capital Colombo is relatively undiscovered compared to other South Asian cities like New Delhi, Dhaka or Kochi.
The Colombo Biennale, now in its 4th edition, is changing that by inviting Sri Lankan artists and architects to exhibit all over the city alongside peers from across Asia and Europe. The three-week long programme spotlights Sri Lanka's local art scene and connects it with what's happening more widely in South Asia, and beyond.
With its historic ports and long history of colonialism, Sri Lanka has always been a place of convergence with a complex heritage (Tamil, Sinhala and European) that's not always been peaceful, but is now in the process of rebirth. The Biennale's 2016 theme of "Conceiving Space" reflects this feeling. As it opens, we take a closer look at some of the participating visual artists from the South Asian region catching our eye in Colombo
Gayan Prageeth
Gayan Prageeth was born in 1980, and grew up with Sri Lanka's particularly brutal Civil War, – a conflict that began in 1983 and ended in 2009, the same year he graduated from Colombo's University of the Visual and Performing Arts. It's hardly surprising that the country's fraught political past and residual post-war problems surface in the artist's paintings and installations, that often reflect on the significant events that have shaped the island's recent history.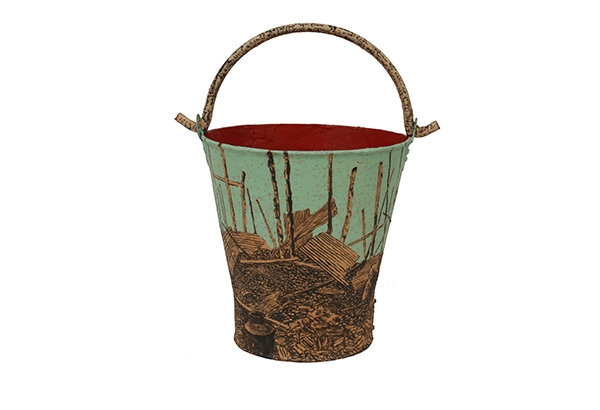 For a solo exhibition at leading Colombo gallery Saskia Fernando earlier this year, Prageeth (who has received national prizes for his work) created a series of paintings and ready-mades of steel buckets, referring to the Black July riots in Colombo in July 1983, during which people belonging to the Tamil ethnic group were identified based on the way they pronounced the Sinhala word for bucket. Those who failed to pronounce it correctly were attacked. Thousands lost their lives in the ensuing brutalities. saskiafernandogallery.com
Samsul Alam Helal
Photographer Samsul Alam Helal is a graduate of Dhaka's Pathshala South Asian Institute, a school that has been reinventing documentary photography and film in Bangladesh, encouraging young artists to tell their own stories in their own way. Helal's portrait photographs focus on the peripheral communities of the Bangladeshi capital, telling stories with compelling pictures that are full of drama, vivid colour and movement.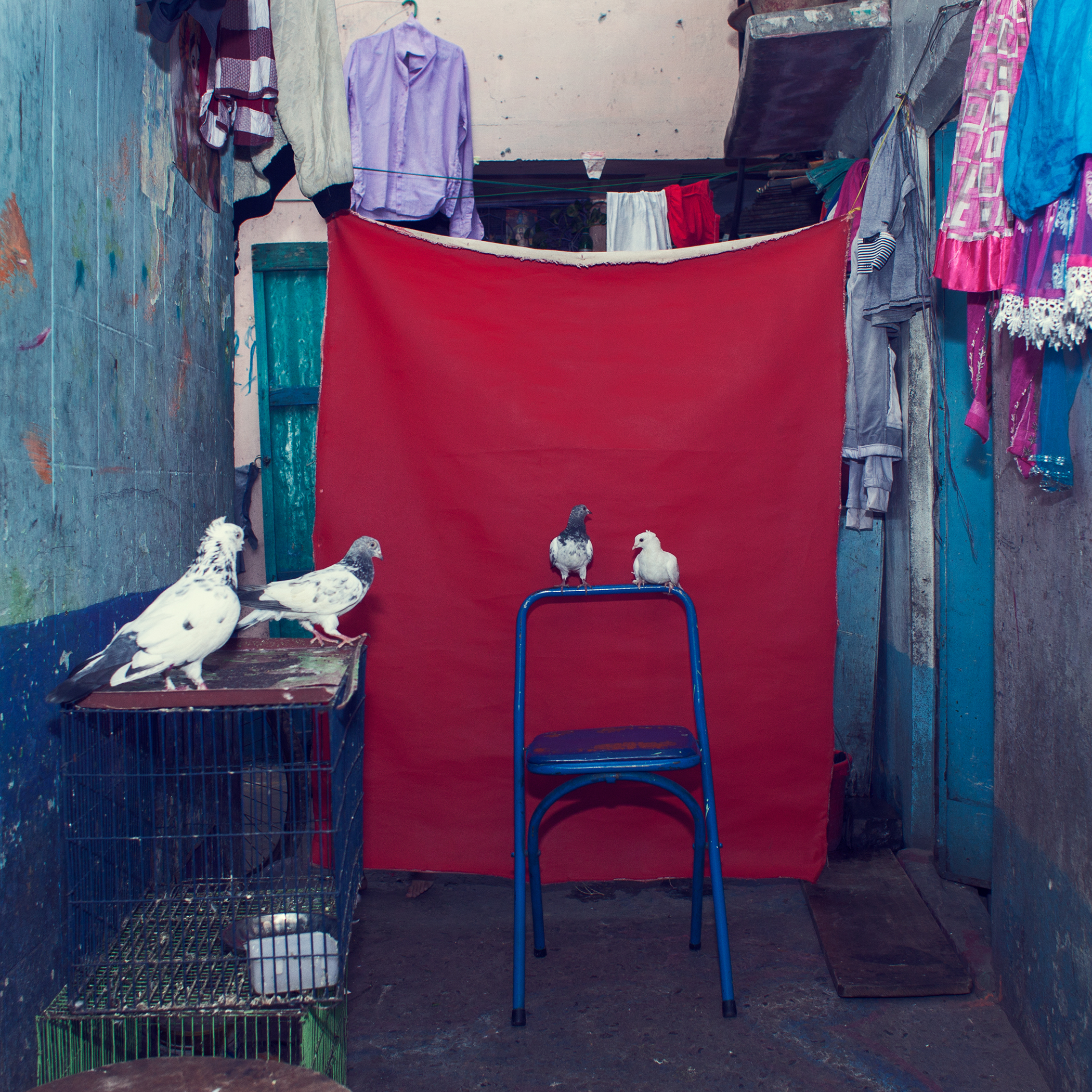 His Open Stage series was shot in a moveable photography studio, the photographer inviting residents from the poor working class community of Old Dhaka to have their picture taken in their own space. In Hirja, meanwhile, Helal turns the camera on the capital's transgender community in a visual narrative that blends fantasy and reality. Through Helal's lens, the overlooked and neglected people in his society are starting to be seen by the world, on their own terms. samsulalamhelal.com
Mithu Sen
Mithu Sen has received multiple awards and has exhibited her work everywhere from Berlin to Taipei, but you won't find much about her online. That's partly because she likes to subvert the capitalist systems of the art world. Her website, for example, is part of an ongoing project called "Free Mithu", where she offers an artwork in exchange for a love letter.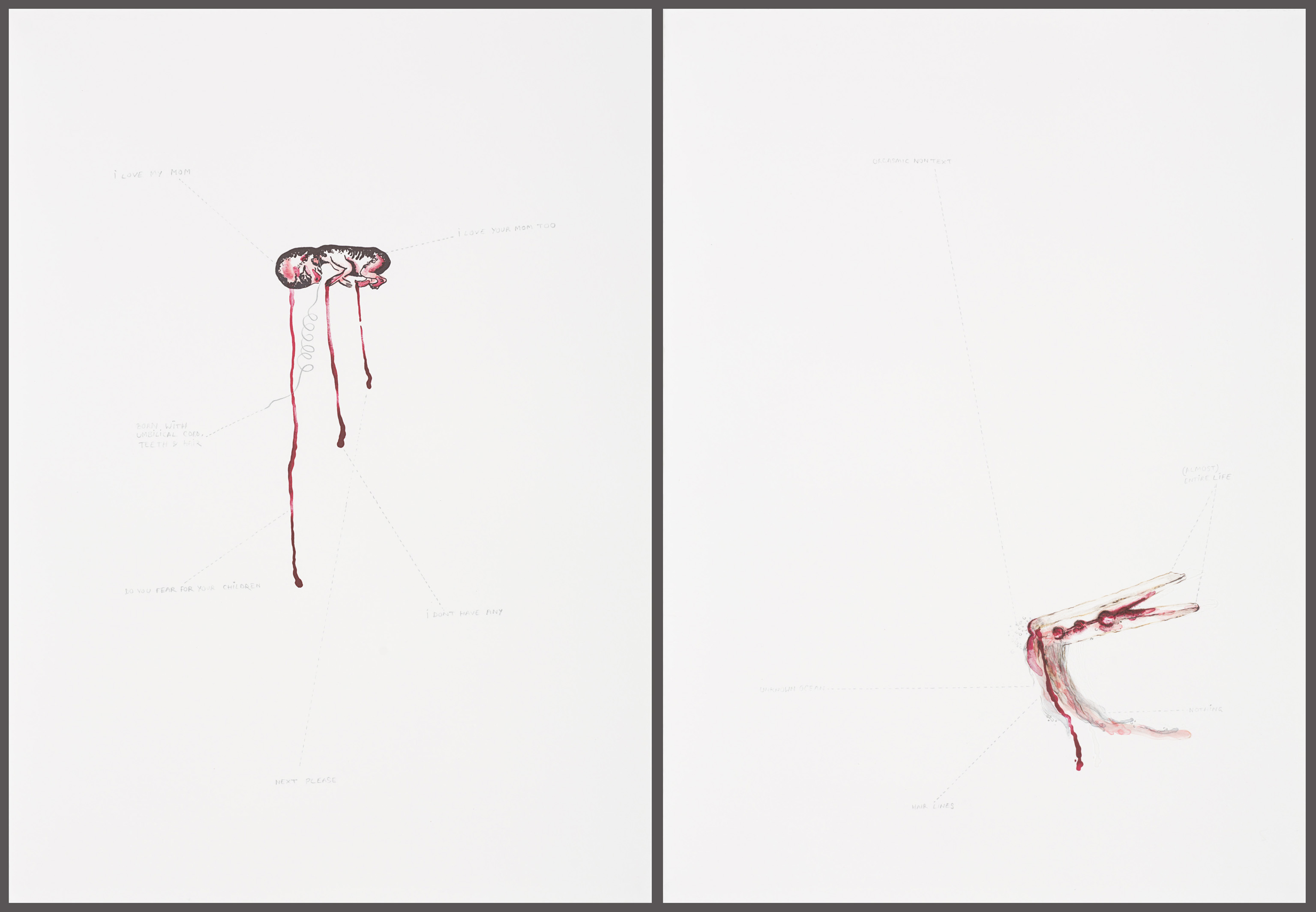 It's the embodiment of the strange eroticism that characterises her work. Ranging from poetry, to barely-there strokes of watercolour or ink on paper, or room-sized installations, New Delhi-based Sen's language is fluid and ever evolving, fitting for speaking about sex, friendship, sexuality and gender. mithusen.com
Faiza Butt

Born in Lahore, and now based in London, Faiza Butt's politically-charged art deals with taboo, female sexuality, gender and decoration, drawing on ancient iconography and art-making traditions in Islamic culture as much as the media and advertising that surrounds us.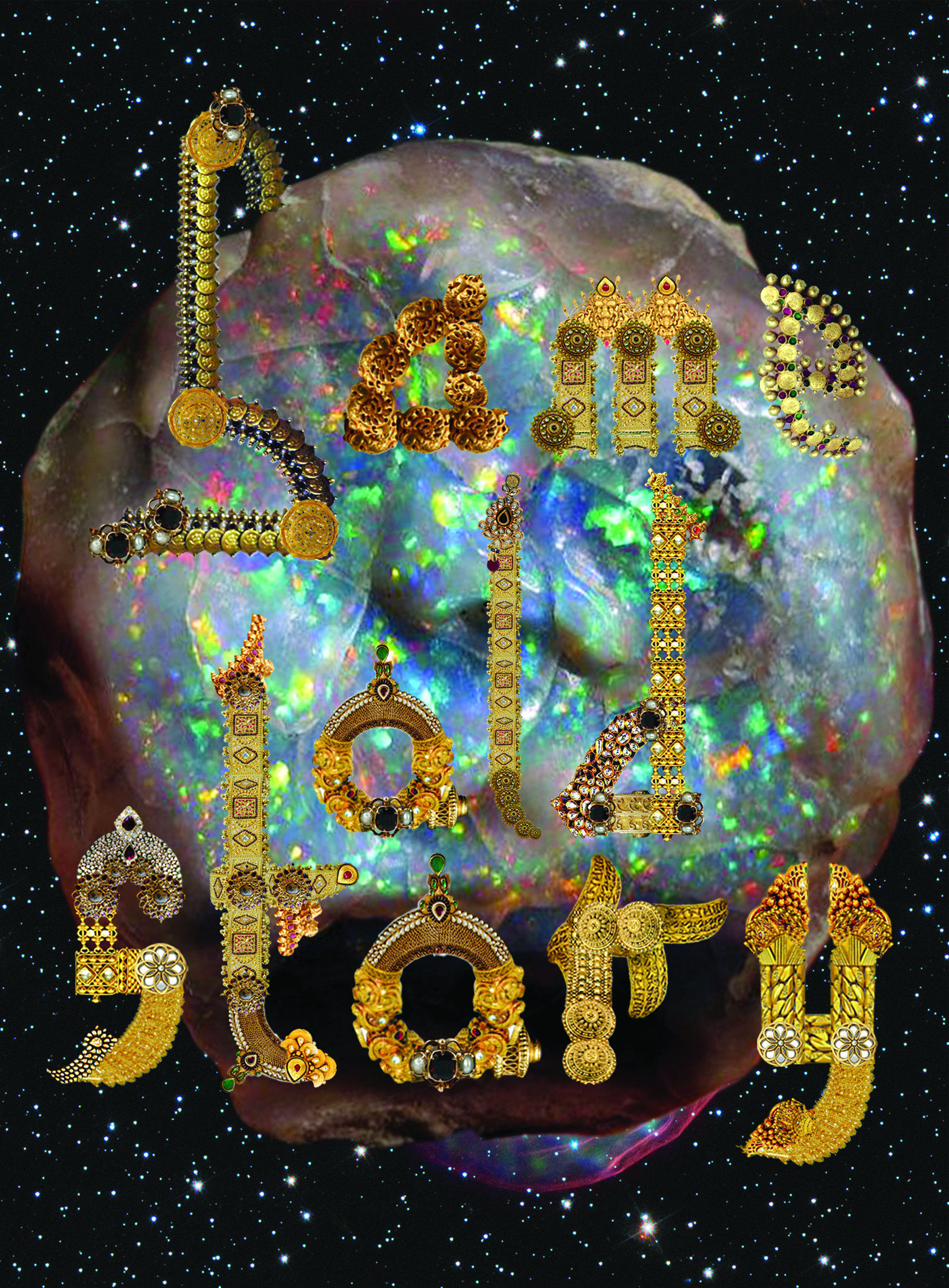 Having studied art in Pakistan and at the Slade, Butt's technique is also dyadic, using pointillism and digital software. Following on from an exhibition in London in the spring, Butt opened the latest leg of a touring exhibition of her work Paracosm at the Attenborough Arts Centre in Leicester in October. grosvenorgallery.com
Reena Saini Kallat
You never know what to expect with Reena Saini Kallat, which is why she's one to watch. Some of her works only last a few seconds and some are barely detectable at all. She has written stories in the sand with salt, and sewn her mother's recipes in braille onto saris. At a special exhibition at the Busan Biennale in Korea, last month, she connected the animals, flora and fauna of different countries to present the relationships between the world's terrains in a different way.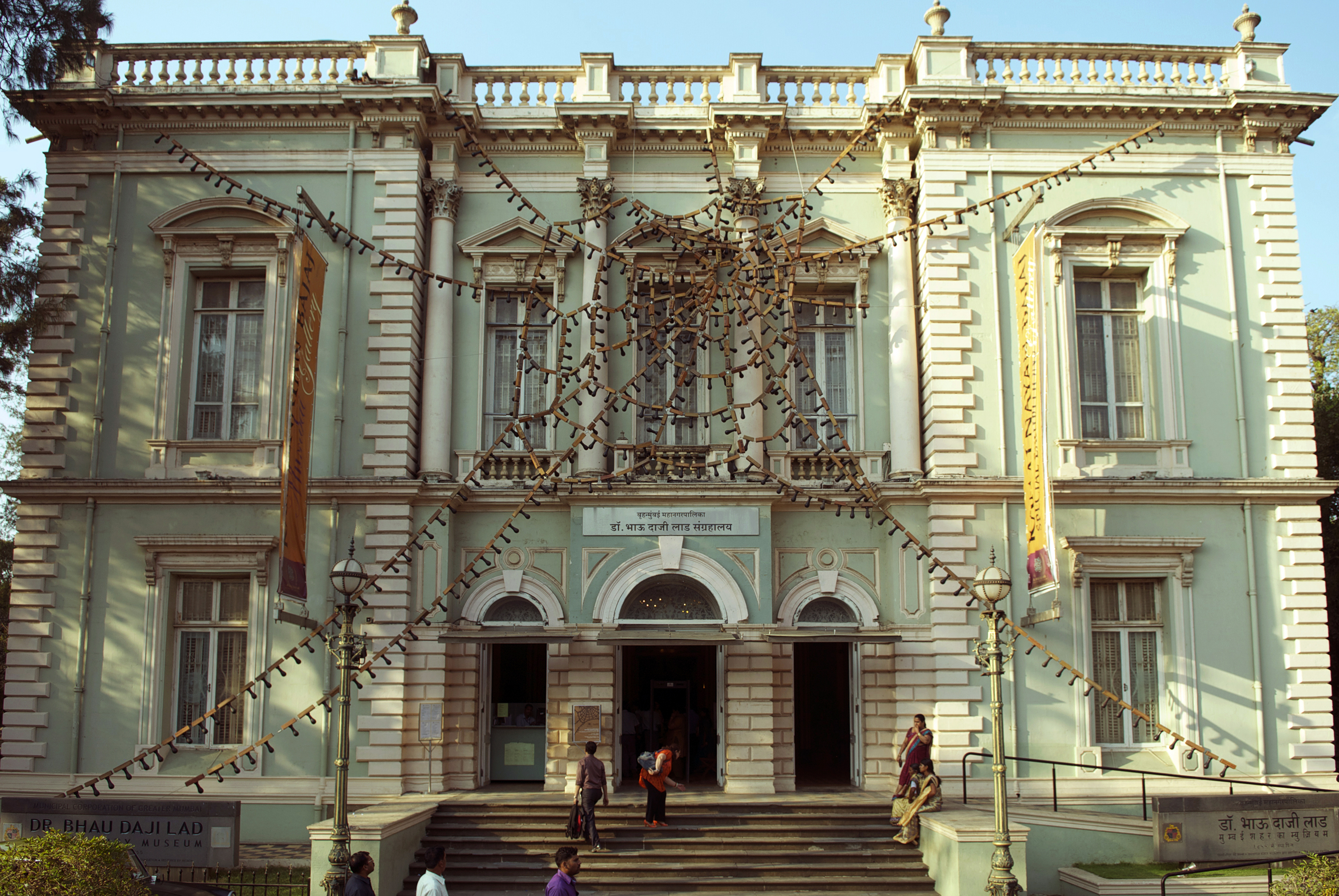 Connections — symbolised by her frequent use of cables, threads, wires, even hyphens — are what Kallat is concerned with. The Mumbai-based artist constantly shifts between media (in the past she's turned her hand to photography, sculpture, drawing and video) express her search for the best language to connect her ideas to their audience, while also showing us that forms and ideas can be fleeting. Kallat's work is also on view at the MoMA, New York until 22nd January. reenakallat.com
Danushka Marasinghe
Tens of pairs of inescapable eyes, disembodied and blinking, hanging on torn scraps of rope and fabric, seem to seek you out wherever you stand. The video projection for EYES was selected by Colombo Biennale founder Annoushka Hempel (who also runs two galleries in Sri Lanka, in Colombo's Cinnamon Gardens and in the coastal city of Galle Fort) for a survey on contemporary Sri Lankan art at London's Brunei gallery in 2014.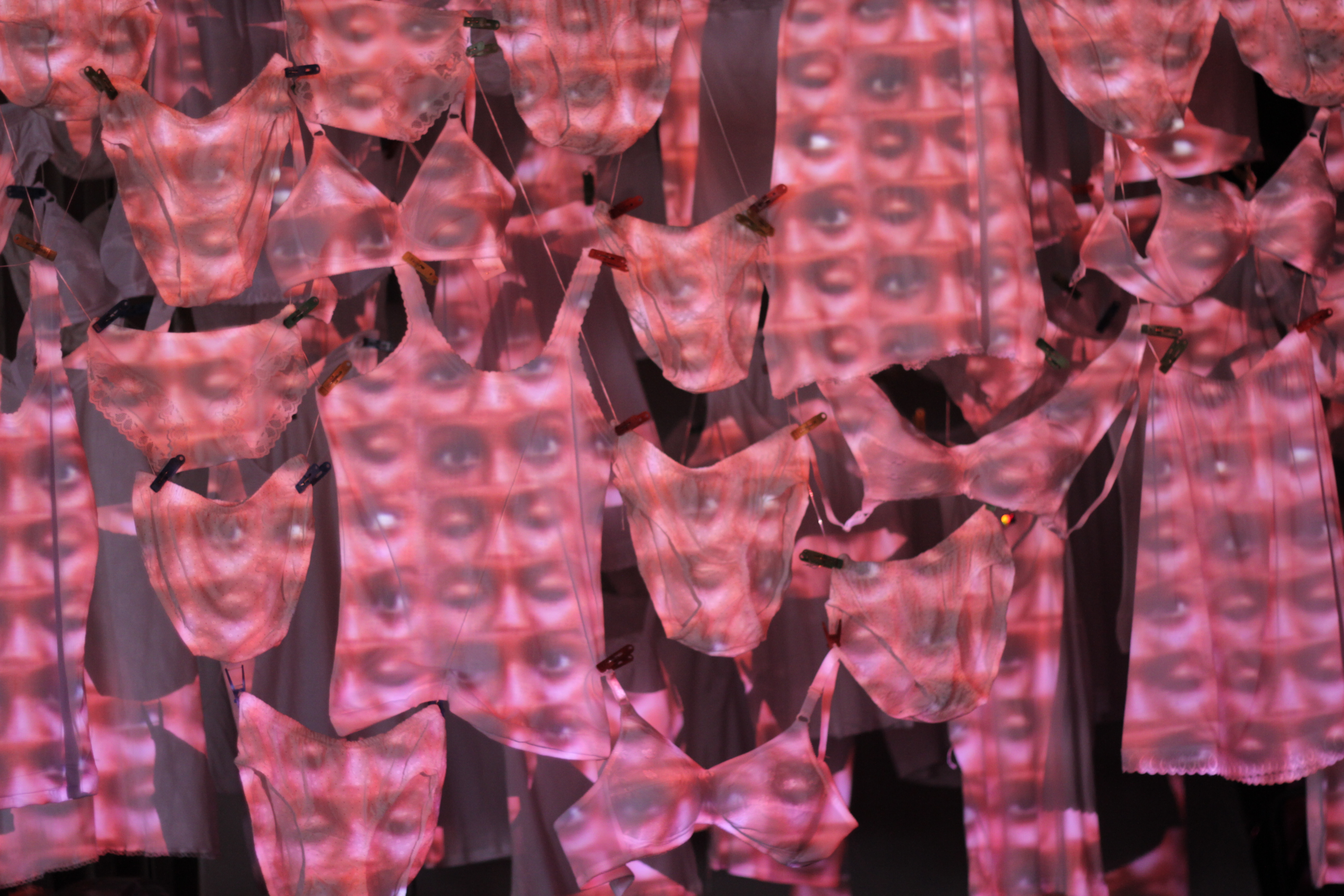 It put the experimental practice of the Negombo-born artist in the context of a generation of young Sri Lankan artists known as the Collective of Contemporary Artists, or CoCA, who are gaining recognition both inside and outside their country. Like Prageeth, Marasinghe grew up during the civil war, and his videos, performances and new media installations, are a part of a post-war Sri Lanka, not healed from too recent wounds, but finding their own independent voice in a time of nascent peacefulness.
Aroosa Rana
Lahore based Aroosa Rana has exhibited widely in her home country of Pakistan, as well as in Dhaka and Delhi. Currently completing her Masters, and teaching art alongside her own practice, Rana has recently gravitated from painting towards photography and video, as way to explore a persistent question about our daily digital life: who is watching and who is being watched? Digital simulation, bootleg brands, docu-dramas and virtual reality are all sources for Rana's work that merges fact and fiction, holding a mirror up to our contemporary experience.
Colombo Art Biennale runs until 20th December colomboartbiennale.com