The original New York art fair promises a redesigned floorplan for its 23rd year and will show art from over 350 artists, ranging from the relatively unknown to superstars, with 200 international galleries in attendance. Kicking off tonight with the eponymous Armory Party hosted by MoMA, this show remains the biggest and broadest in terms of showings and reputation. Easy to navigate, the expansive fair will exhibit a plethora of artists spanning from early 20th century until today.
Tokyo-based Tomio Koyama will show the work of Makiko Kudo, whose vibrant and magnetising paintings have elements reminiscent of a modern, youthful Monet. London-based Lyndsey Ingram will showcase a variety of works by the eminent British painter David Hockney in the Insights section, and the exciting Mexico City gallery Arredondo Arozarena will show some of Latin America's finest young artists in the Presents section – including the architecturally-inspired work of Francisco Ugarte.
The Platform area will feature large-scale works and installations from some reigning art world superstars, including Yayoi Kusama, Patricia Cronin, and Ai Weiwei, but besides those, don't miss these…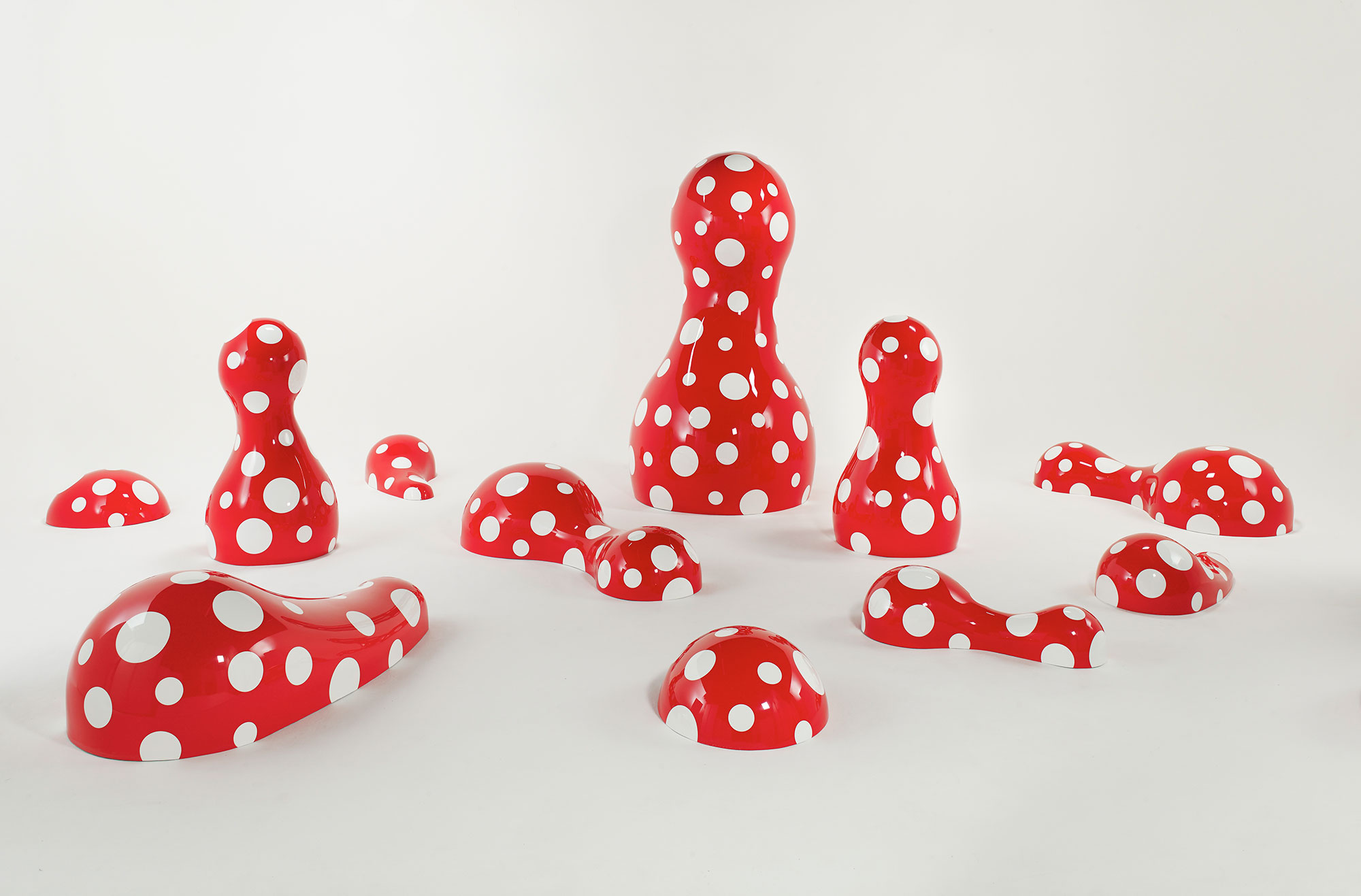 NADA
The New Art Dealers Alliance (NADA) is a non-profit that aims to create a sense of community within the art world by supporting collaborations and fostering relationships between dealers and artists. Their show, downtown on West Canal, features 100 exhibitors representing 14 different countries. Be sure to see SIGNAL's booth, which will be showing the important (and incredibly relevant) work of interdisciplinary artist Sable Elyse Smith, whose work is inspired by the trauma caused by mass incarceration and the privatisation of prisons.
Clio Art Fair
This alternative fair supports artists by exhibiting their work directly, instead of the traditional format of hosting galleries who then show the artist. Israeli artist Orit Fuchs will show a series of glossy ceramic sculptures, highlighting society's obsession with the ideal body, as seen through the unrealistic lens of edited pictures on social media.
Art on Paper
A curated show highlighting 80 galleries from all over the world, Art on Paper explores exactly what its name professes: art unified by the medium of paper. Somerville Manning Gallery will show the paintings of American artist Jamie Wyeth, who is the son of revered realist painter Andrew Wyeth and grandson of the great illustrator N.C. Wyeth. His dream-like portraits capture not only the likeness of the person portrayed but also their energy and aura.
Salon Zürcher
This unique and intimate fair features European style and editing as a contrast to the bigger fairs like Armory. The accessible fair on the Lower East Side will show work from six international galleries, including Mathilde Hatzenberger from Brussels who will show the detailed tapestries of Robin Kang. Kang's work juxtaposes the old and new, modernity and tradition. Her one-of-a-kind loom marries a computer processor with a classic hand loom, and her weavings detail microchips and other internal components of our everyday technology.
SPRING/BREAK Art Show
In a somewhat unprecedented move, this year SPRING/BREAK Art Show will be held in Times Square. The 150 exhibits will be shown with a dramatic view of the iconic New York skyline as a backdrop. A themed fair, this year's topic explores the concept of identity in all its various (and culturally relevant) forms. Jean-Michel Basquiat's former girlfriend, Alexis Adler, will show never-before-seen photos of the artist from their home in the Lower East Side via curation by 33 orchard.
VOLTA
The focal point of this show (which also features design and food) is curated by art critic Wendy Vogel, Your Body Is A Battleground. Inspired by Barbara Kruger, the eight artists featured address concerns related to the female body and identity, while in the midst of extreme objectification and political turmoil. Young and celebrated Dominican artist Joiri Minaya's beautiful and poignant piece is sure to be an imaginative reminder of our current reality.
SCOPE
The goal of forward-thinking SCOPE (in a new Chelsea location) remains to highlight and showcase emerging artists and galleries. The fair is often considered to be a visual trendsetter, and this year proves to be no different. Some standouts include Australian photographer/creative director and Instagram darling Sarah Bahbah, whose captivating and vivid photos often portray an undercurrent of dark humour. Slovakian sculptor Štefan Papčo will show a series of life-size bronze sculptures which deal with the themes of migration and loss.
The Armory Show and its satellite art fairs run from 2 to 5 March in New York City. thearmoryshow.com
Credits:
Sarah Bahbah at Scope, New York