While the coastal cities of New York and LA are commonly considered US hubs for creativity, Chicago is increasingly making its presence known. Most of us are familiar with the Midwestern metropolis' biggest exports – Kanye, Chance and Virgil- but the group that those tastemakers have spawned seems just as destined to impact global culture. From music to art to design to photography, this young group gives us some insider tips on how to enjoy the windy city, and why they'll always call it home.
David Rasool Robinson – Photographer and Buyer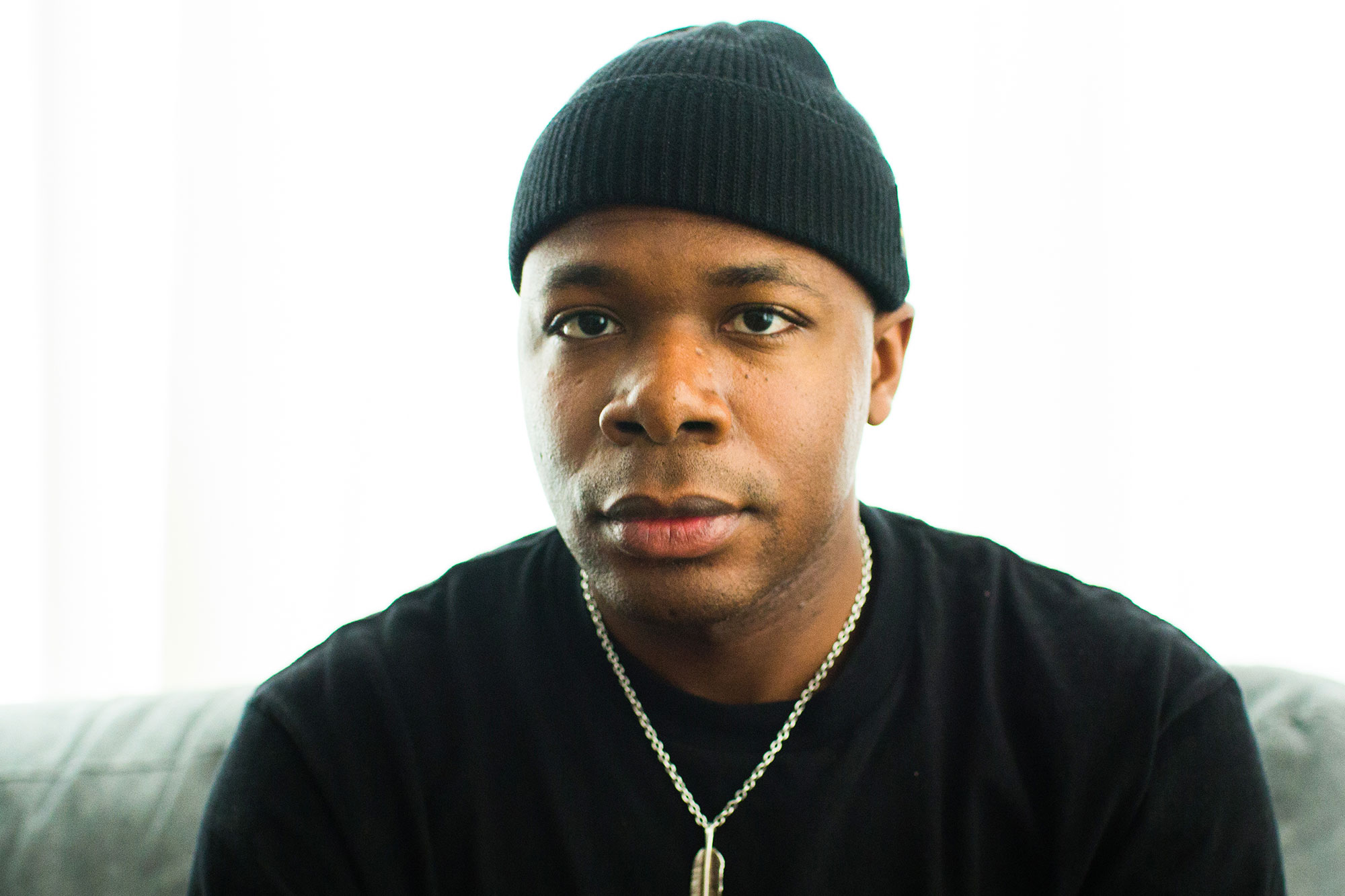 What keeps you in Chicago?
While NY is like my second home, I've always been a champion of the city's potential. Chicago is one of the most segregated cities, but I've held a firm belief in the power of the people here – on a creative level, style-wise and musically. There's this sense of Midwestern hospitality and friendliness, but at the same time we're a major metropolitan city. It's a unique blend… It's also a hard city that offers a lot of experiences – both good and bad – and that helps make you a better person.
What are some of your favourite things to do?
On my days off, I like to do touristy things like go to the Art Institute or MCA (Museum of Contemporary Art). I love the Frank Lloyd Wright houses in Oak Park. I grew up going to Quimby's Bookstore in Wicker Park, and I still love it today. Myopic has the best magazine selection.
Where do you hang?
I like going to Fox Bar, which is the public section of Soho House. My friends own it. Bar Deville is like our new Cheers bar ­– they always show love. And I live near Chinatown in Bronzeville so I like to walk around there and eat.
MattBoyWhite ­– DJ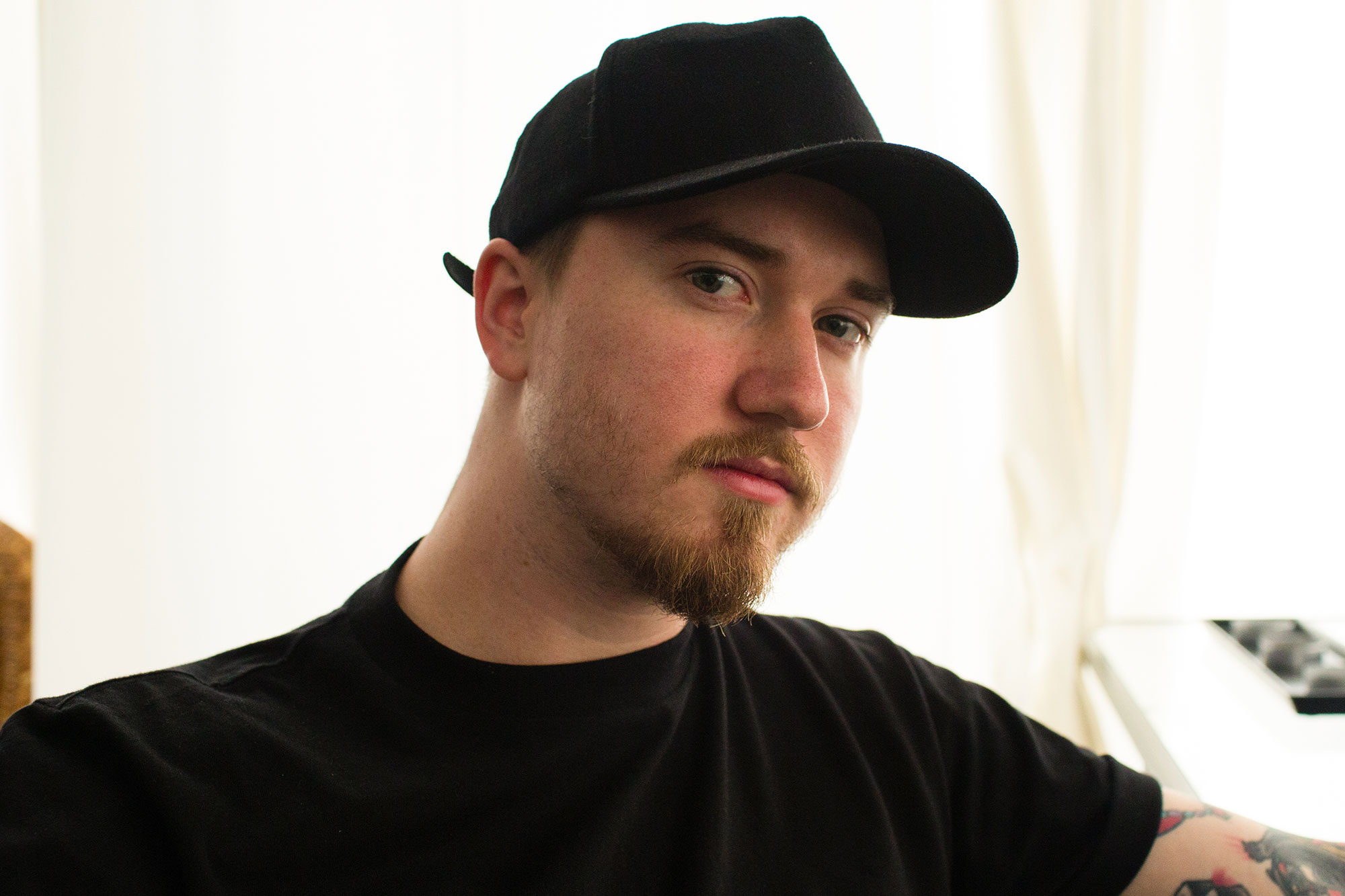 What sets Chicago apart from other US cities?
Chicagoans have such fierce pride – New York has pride too, but ours is more vivid. We don't have the esteemed reputation that NY has. We're a Midwestern city and have those core Midwestern values. We set a lot of trends we don't get credit for, but I think people are starting to see that Chicago is actually pretty sick.
Also, we have the best food in the world. We have everything. I can be fancy and go downtown to RPM Steak or Joe's, get Korean-Mexican at Seoul Taco on Clark or be really authentic at Las Asadas on Western. There's such a variety.
How do you feel about Chicago nightlife?
I know the crowd here, I love that I can play stuff we grew up to and people feel it. Crucial Conflict and these old Chicago rap records. Clubs close at 3am but there are some cool after hours that we sometimes hang at after. I love playing at Sub 51. The owners are cool and we're kinda changing club culture here, there's more of a vibe at the downtown bottle service clubs than there used to be.
Shahrnaz Javid – Artist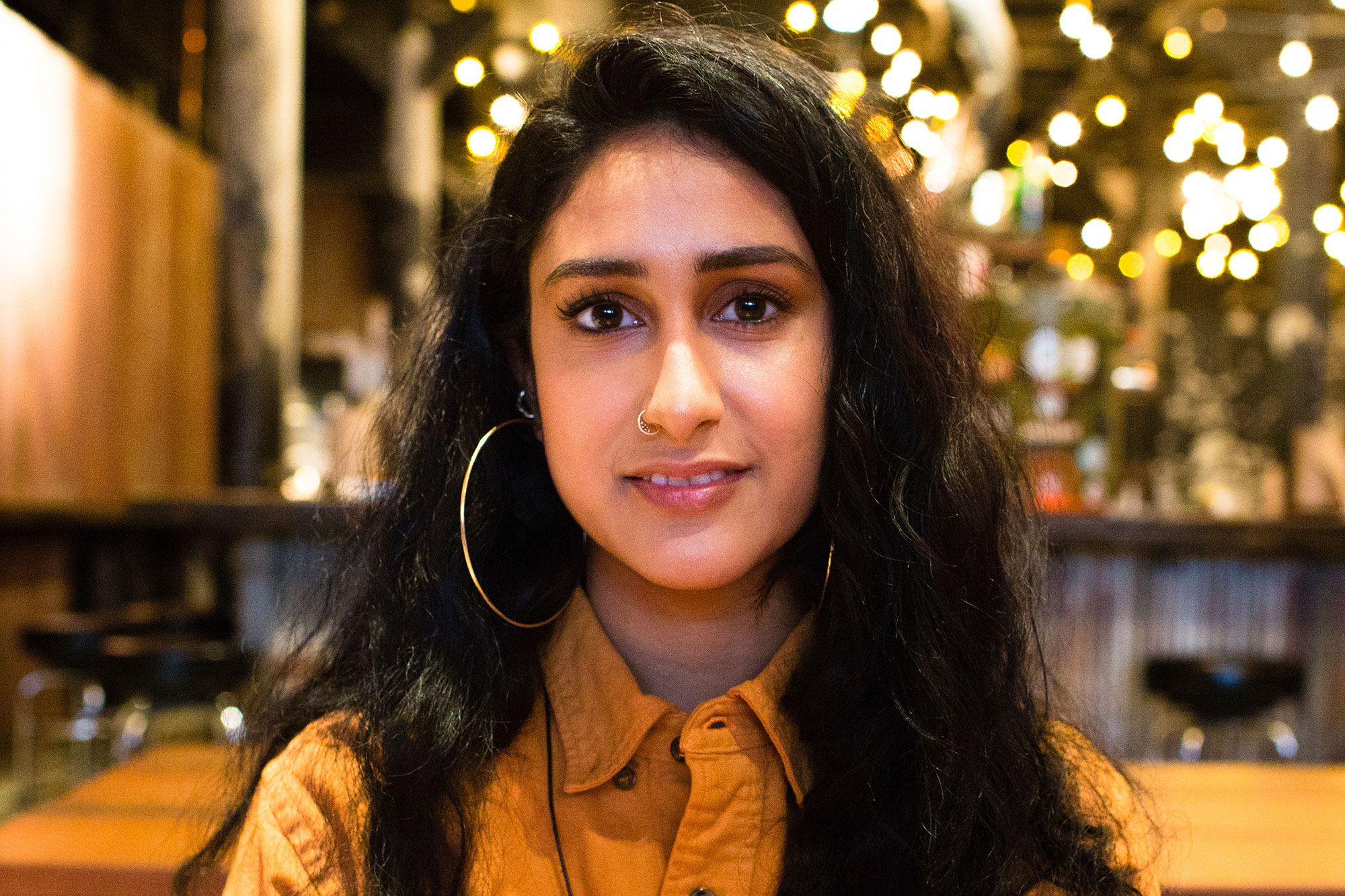 What makes Chicago a good place to create?
Something about Chicagoans is so amazing. They're so proud and love their city so much, I love how resourceful everyone here is. Aside from that, it's a charming city. There's a creative renaissance happening here and it feels amazing to be a part of that. It feels like a smaller, more liveable New York.
There's a platform here for any interest I have. In Kentucky I would write all the time but there wasn't an outlet. Everyone in my hometown is married with kids, which is cool but not for me. I was alienated in high school and really needed a network of likeminded people. That definitely exists here. There's a group and community for anyone who wants to create anything.
What is your favourite restaurant?
I'm half Iranian, and the best Persian restaurant in the Midwest is here- it's called Noon O Kabab. I take the brown line there on this train that reminds me of a wooden roller coaster and has the best view of the city.
What Chicago-based projects are you currently working on?
I'm working with a boutique in India that makes modern saris. They sent me a bunch of beautiful clothes so I'm shooting them in Chicago with a slight Bend It Like Beckham vibe. The future is female and I love working with the amazing women here. I'm part of an all-female collective called Cliché. The people here really inspire me, and there's so many amazing opportunities. As soon as I think I'm over Chicago, a cool project presents itself and the city gives me a reason to stay.
Jayaire Woods – Rapper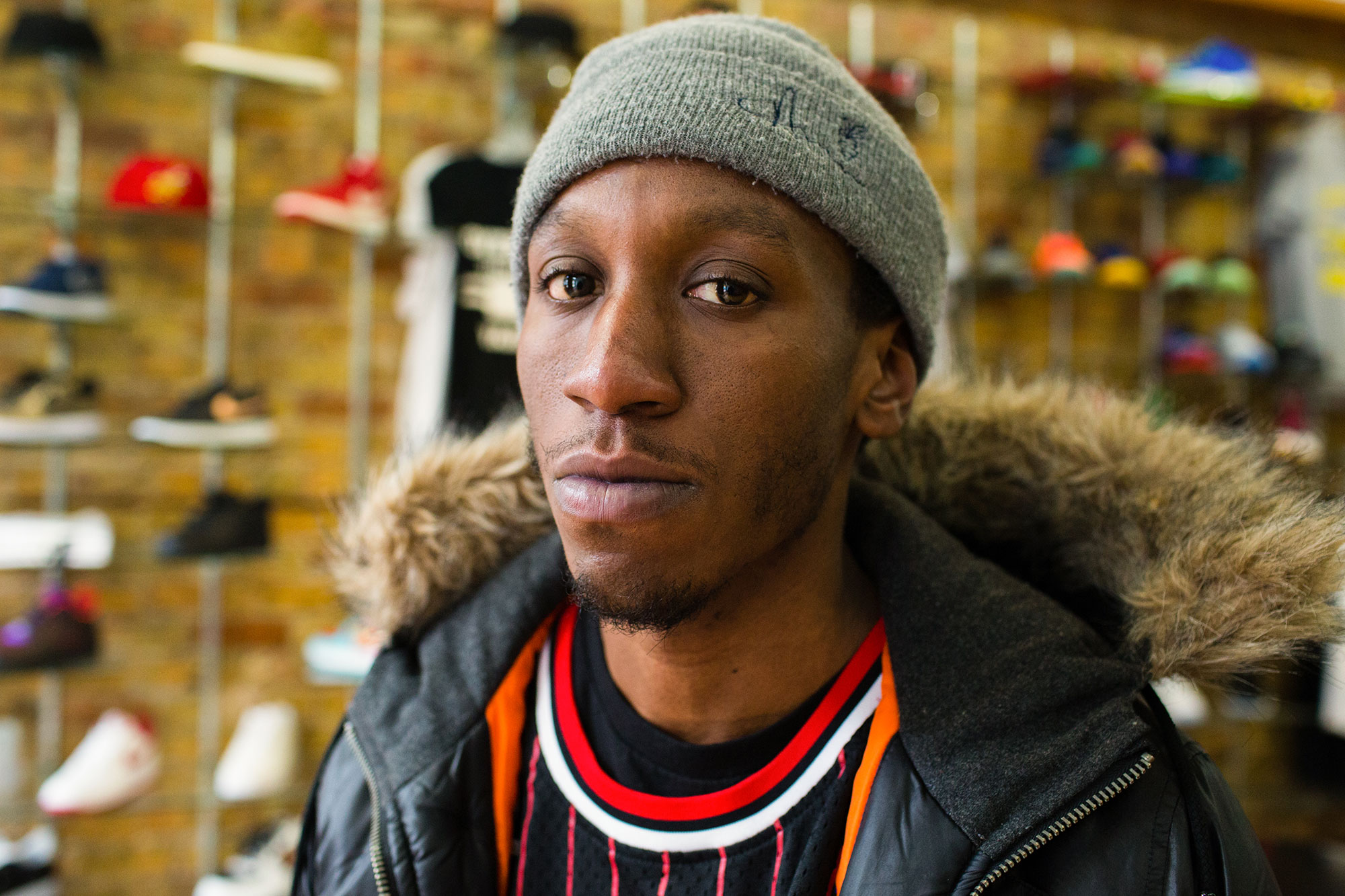 What are some of your favourite things about Chicago?
We're right in between New York and the South, we show love Southern-style but still have some boujeeness about us. I love the food in Chicago, but I mainly love Shark's. Especially their chicken. And the area where I grew up, 49th and Randolph. Walking around there and seeing all my people always feels good.
Where have you performed and where do you go to hear new rappers?
I used to perform at a lot of little local venues up north. Reggie's, of course. You're nobody in Chicago if you haven't performed at Reggie's. I hang at East Room. That's really the place. New rappers, but all the famous rappers hang there too. There's always gonna be a scene at East Room.
Danielle Alston – Director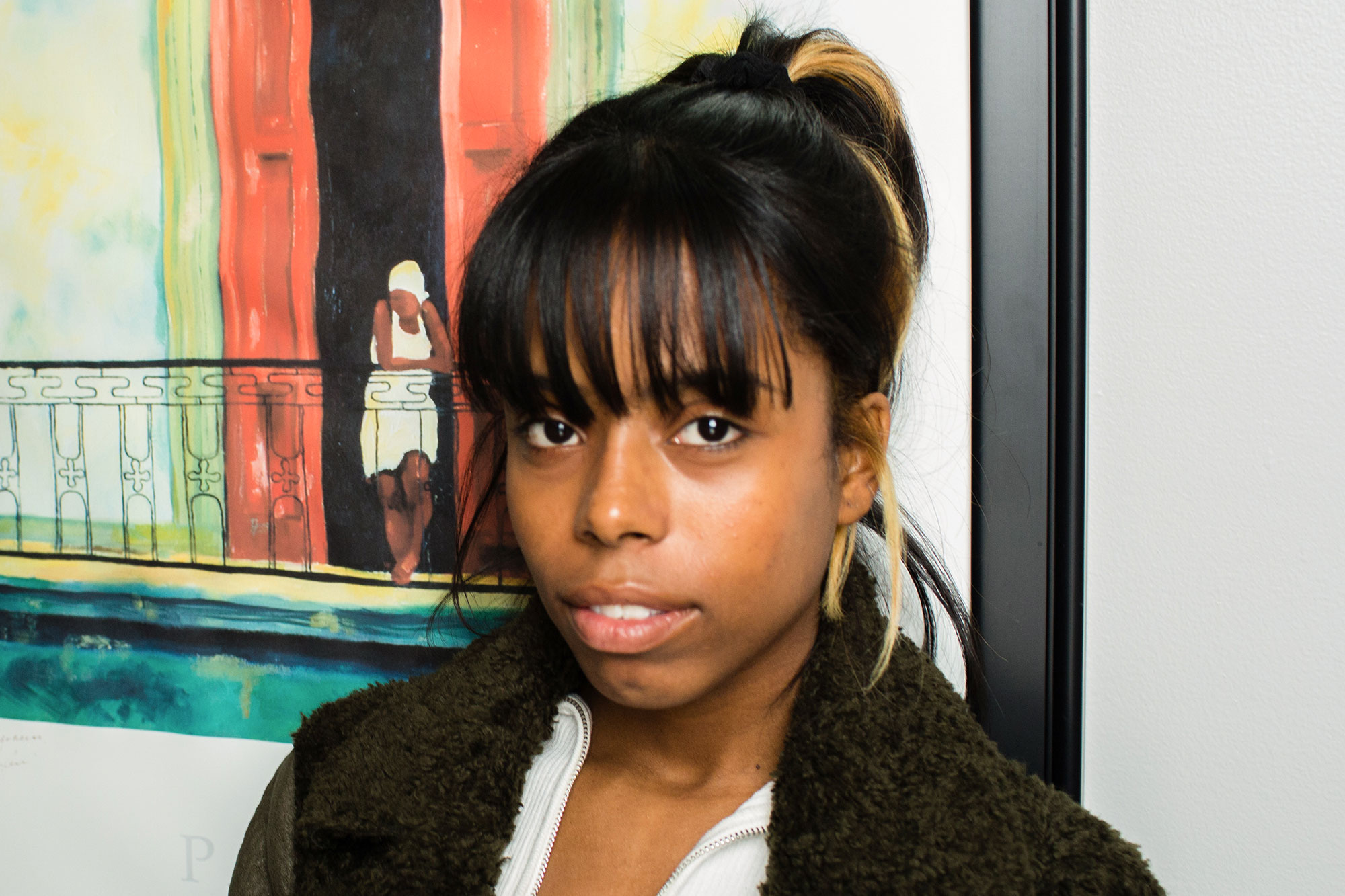 Where do you go to escape the city?
I love Hyde Park, the Victorian buildings and gothic feel reminds me of Harry Potter. There's a garden there called Osaka Garden that's beautiful. Also, The South Garden, next to the Art Institute. It miraculously manages to be completely silent despite its location on Michigan Avenue.
What are a couple of your favourite restaurants?
The food here is sooo good. I've been eating a lot of Indian food lately, and I love Thai food. Penny's Noodles is excellent, it's one of my favourite places.
How do you stay creatively inspired in Chicago?
The art community in Chicago is so small and you hate it 'cause it's small. But that's also the reason why you love it. I told my friend one time that Chicago is like the ex-boyfriend you just keep coming back to – you hate him but you're in love with him. I think about living in New York and LA all the time. But I never go. You have to figure out how to make it work for you, travel and get out of Chicago, get inspo from other places. Also, I push myself outside of my comfort zone every single day, and try to go to different types of events and meet new people – it's very easy to become comfortable here.
Joey Purp – Rapper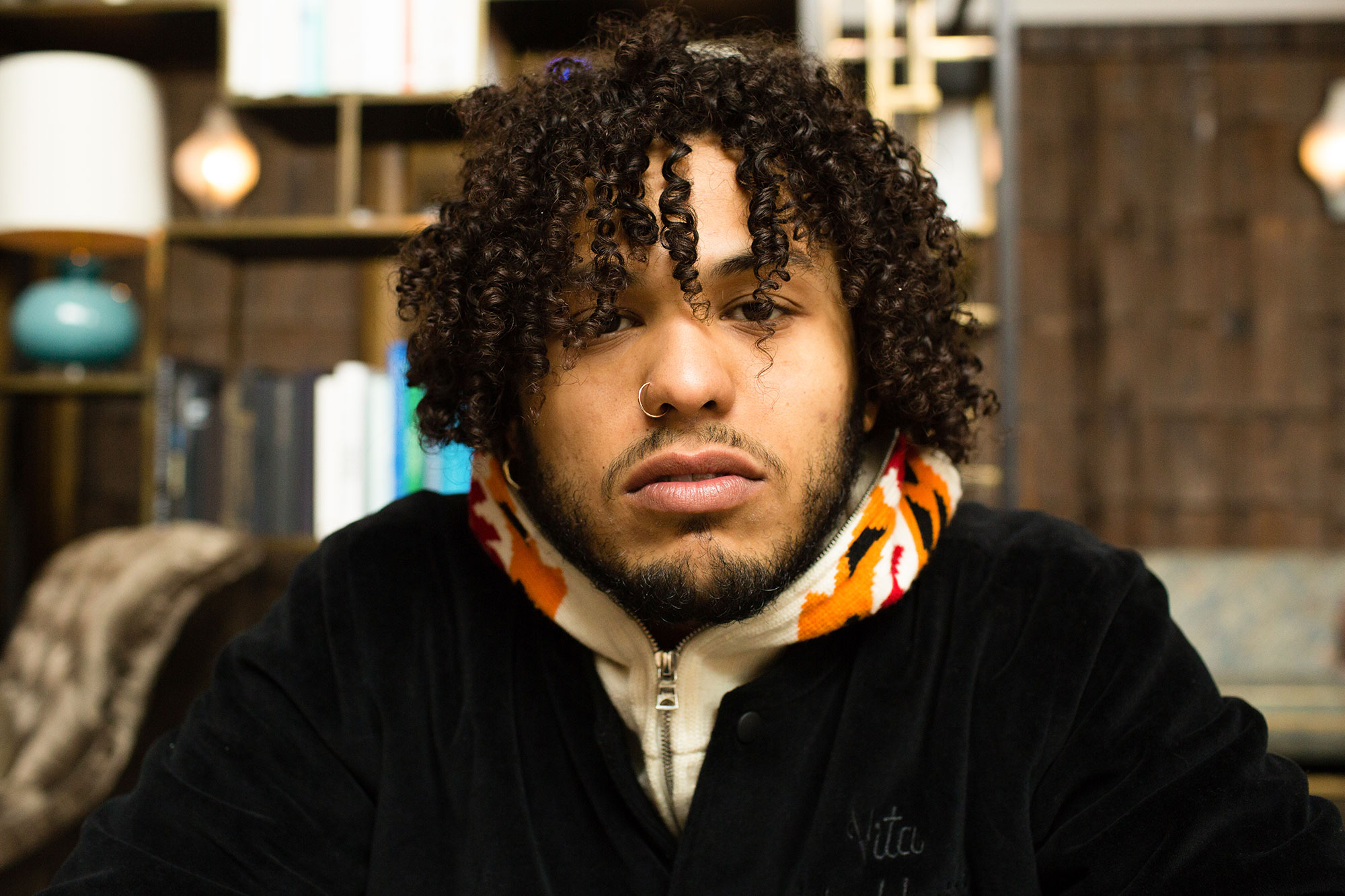 How does Chicago inspire your music?
There's a lot of harsh truth in Chicago, and a lot of cool, positive truth too. It's a good place to live if you're into reality. There's a tight community of artists here. It's a cool environment to grow in. Like a petri dish of creativity. New York inspires me, LA too in a different way – everything culturally you see usually comes from these places. But Chicago is like a really big city with all those elements but where you can set your own pace.
What are some of your favourite places in the city?
I like Wicker Park. It's changing, but you still see people who look different. People with tattoos, ripped clothes, oppositional ideas. I like kicking it there and walking around. Also, Chicago Diner, those are my people. That's my favourite restaurant in Chicago.
Thelonious Martin – Producer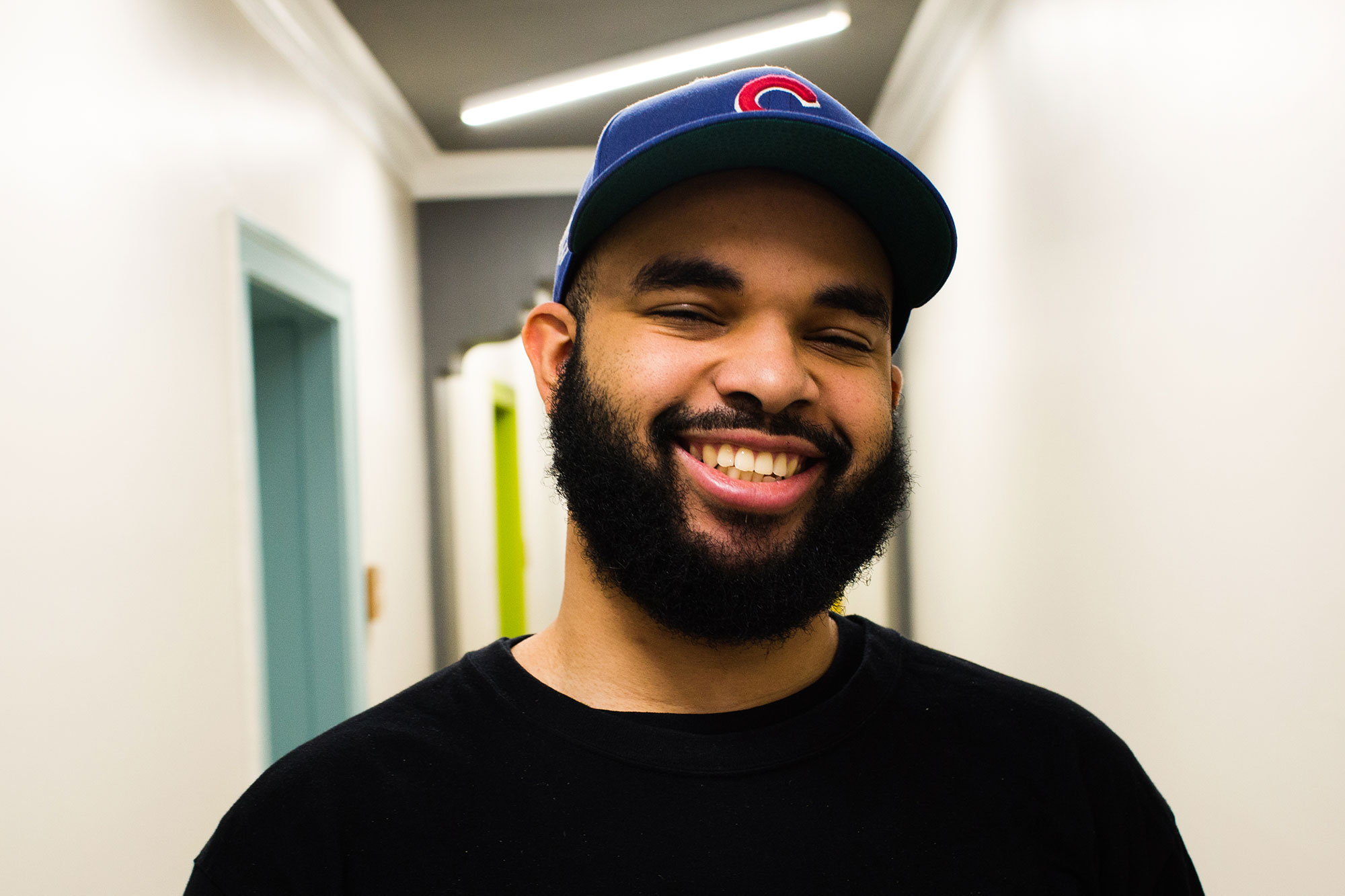 What is special about Chicago?
I moved back to Chicago after some years in New Jersey, thinking I would be most at home and have best working ability in Chicago. I was right. I was able to work with Chance from early on – we were passing out his mixtape in my dorm. It's easy to be creative here, there's a great community. Plus, Chicago has the perfect blend of the other cities. A distinct culture like NYC and the laid-back feel of LA. Kanye, Chief Keef, Vic and Chance. So much has happened in Chicago music-wise.
If you had to tell someone the top two things to do in Chicago, what would they be?
Eat food and grab records. Chicago has the best food, hands down. Au Cheval has the best burger. Pho's Thai Cuisine is a tiny space up north that has the best Thai food ever. And Harold's. Harold's is the shit. I shop at Suga Records (they have my records) as well as an amazing selection of current stuff, oldies and some tucked away gems.
Julian Gaines – Artist and Designer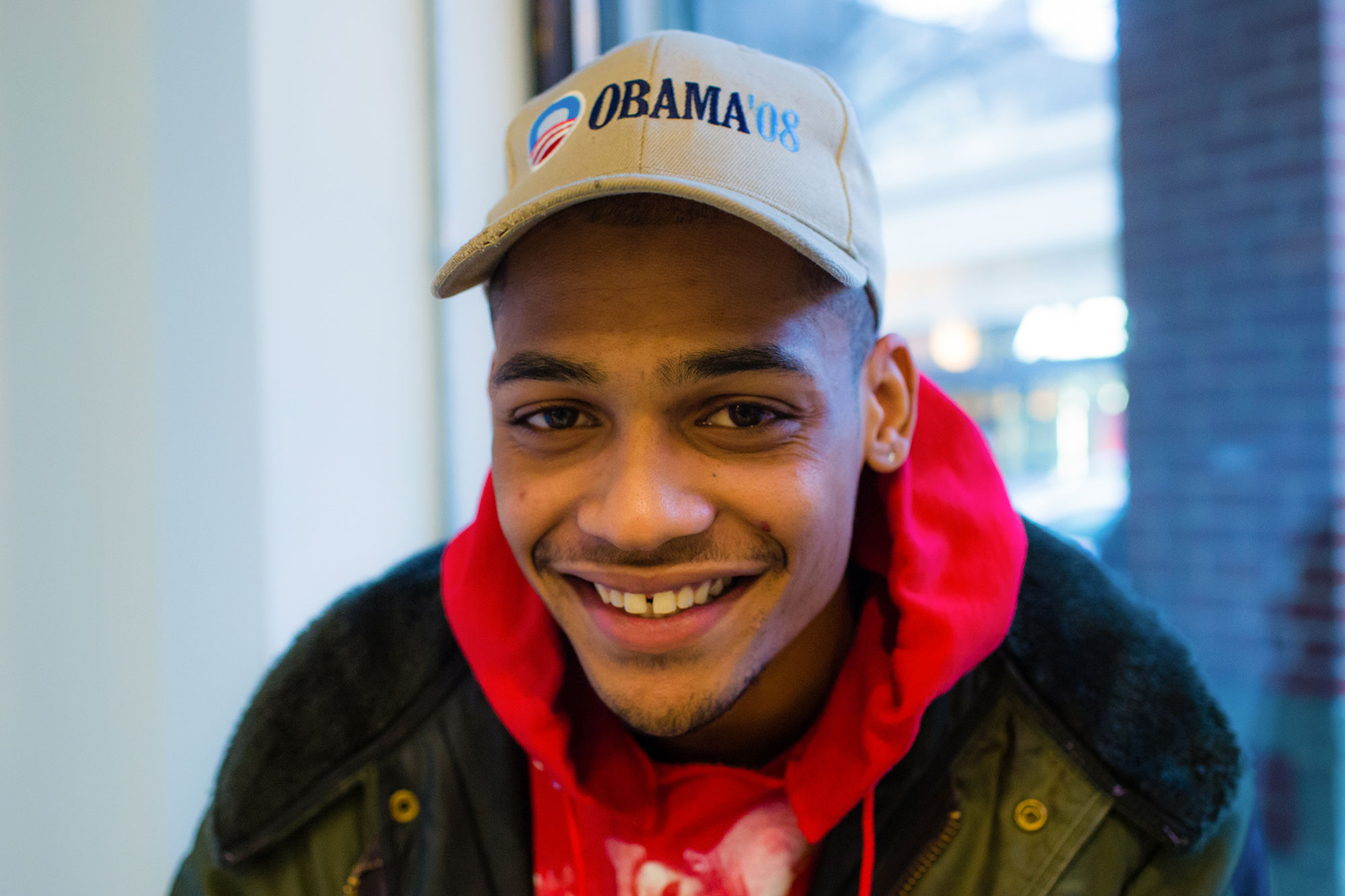 How does being from Chicago motivate you?
Chicago drives me, it's my mentality. I'm street smart because I'm from the Southside of Chicago. I love the Southshore over East. So much about this area inspires me. I want to show Chicago's youth that you can be successful creatively. Paint. Create. I'm painting myself out of the hood – and want kids to know they can do the same. That's my motivation.
What is special about Chicago's creative community?
There's a multitude of creatives here. I interned with Hebru, which was really inspiring. We come together and critique each other's work and go to each other's events and support each other. The city is a melting pot of personalities and backgrounds. People are proud they choose to live and create here.
What are some of your favourite Southside restaurants?
McDonald's – I'm all about brand loyalty and tradition. I like to be cozy, McDonald's is cozy to me. I've been going there forever. I drink coffee at McDonald's in the morning, look at the old people and wonder if I will be one of them one day. I love Five Loaves, that's my favourite restaurant in the Southside. The grits and french toast are fabulous. But we have so many good local places in this hood. Royal Caribbean Jerk is fire too. You gotta get the dark and light sauce on the rice with the double yams.