Before I started frequenting the clubs of Berlin, I thought dark rooms were exclusively for gay men. While this is still largely the case, I was wrong to assume that women don't find fun in the secret chambers of clubs like Berghain or Ficken3000. Women are increasingly present: girls and boys and girls and girls all playing together in spaces that were once reserved for boys and boys only. So what's changed?
No rules (except respect)
These clubs are mostly about music, dancing and socialising. I've never been letched on or objectified less than in Berlin's clubs. The euphoric freedom of Berghain has given rise to legendary status. Yes it's hard to get in, but once you're there you understand why. It's about as liberal a place as you can get, and the selected crowd are unfazed and non-voyeuristic (with kinky exceptions to the rule).
I've found the open-policy nights in Berlin to be surprisingly un-daunting. When I was first lead to the dark rooms by some gay friends, I wasn't surprised to see mostly male bodies moving in the near pitch black. I wasn't, however, expecting to see a straight couple getting it on between the same four walls, and lesbian couples holding nothing back.
Berlin isn't the only city with such a scene, but its complicated history of suppression, liberation and a long-time queer identity have helped foster an open attitude to sex. As sex columnist Alix Berber agrees, "Berlin is an anomaly that makes room for this degree of openness. There are enough people coming to Berlin, looking for absolution from their dull lives elsewhere or just a quick escape from reality. That's what Berlin's club culture can be at its best."
Thank the bouncers
As far as actual perverts go, Berber has an idea of the clientele those Berghain bouncers keep an eye out for. "It highly depends on the energy you brings to the space yourself. If you attend a sexy club/night with a half boner and go up to girls blatantly asking for sex you'll probably not go far (at least not with me, but no judging)," she says. The feeling of safety in Berghain (and the freedom that it brings) is largely down to the extremely picky door policy.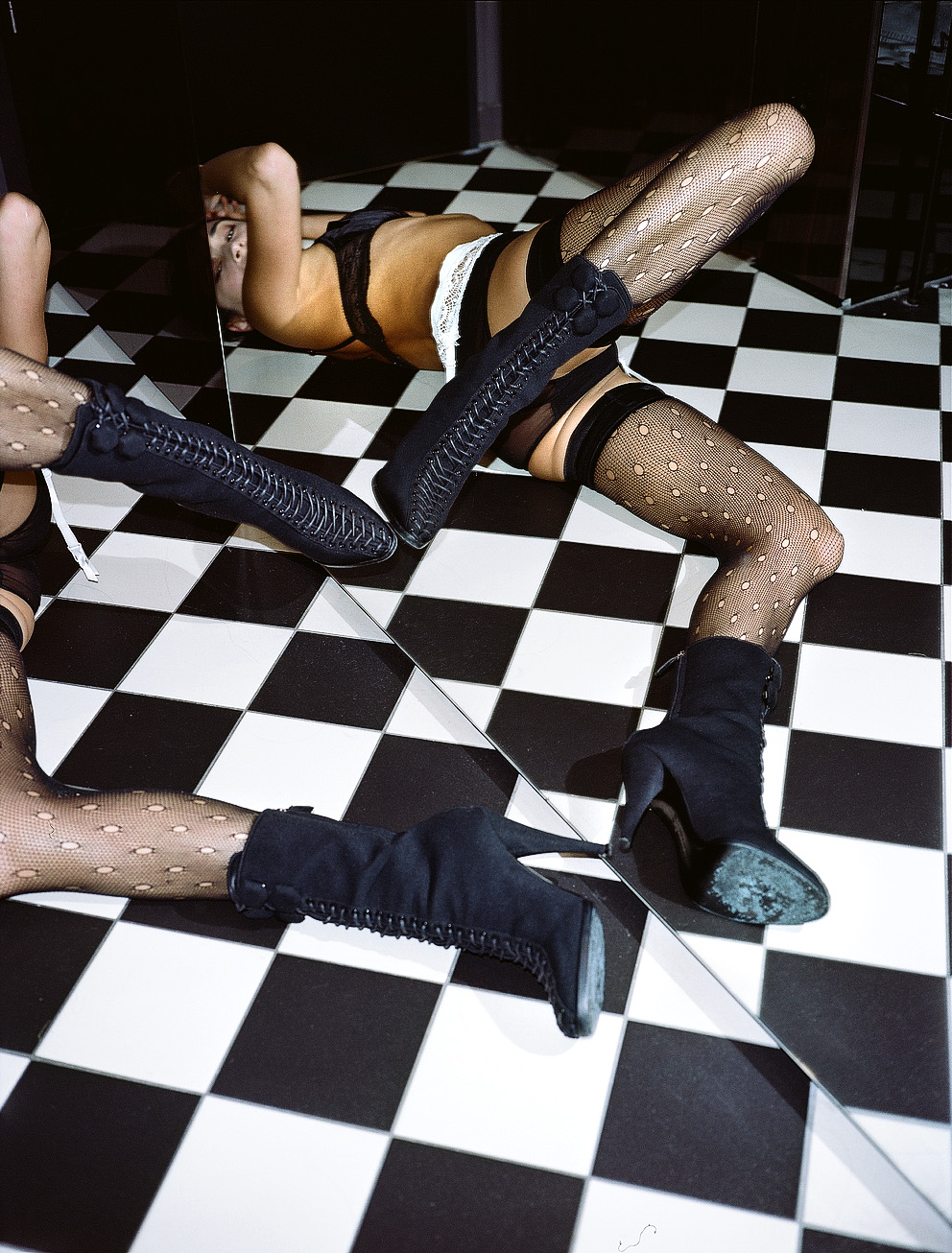 According to Berber, most of the sex she sees (or participates in) in clubs is very safe. "The only time I feel a problem is when you notice someone creeping, and they're harmless and probably turn out to be younger than you. Although it's annoying, it's just funny," my London-based friend says. "There are also tourists. You notice them because they gawp at your boobs!" But thankfully the bouncers weed out most of the rubber-necking tourists.
Gender and sexuality boundary-blurring
One young Berliner argues, "It's mostly guys in the rooms, and there isn't really a girl area except for a small bit to the right for heteros. I'd estimate 80% are still gay men, not because it's marked or segregated, but because it's traditionally a gay club and the majority go down there." Says Daniel; a gay friend of mine who like most of the gay guys I spoke to didn't feel protective over the space.
What has always been an open explorative space for gay males is increasingly the same for people from across the spectrum of gender and sexuality. Discussions about sex in Berlin are totally open and there's more blurriness about what makes you male, female, gay or straight. It's unsurprising that in a place where you might feel most liberated and free—dancing in a dark nightclub—your confidence and carnal desires will soar (no matter what gender or sexuality you are).
Female empowerment
It's empowering to know these environments exist and allow you to let go amidst our cluttered and stressful lives. Berber says, "There is a rush that comes with making your way into a space and knowing that you're desired. It reminds me of this John Berger quote: 'To be desired is perhaps the closest anybody in this life can reach to feeling immortal.' And maybe that's exactly what it is: a tiny piece of immortality."
Sex is freedom, irrespective of gender. The fact that women are increasingly present in the dark corners of clubs and sex parties marks a new era of female confidence.