It's been a busy two years for the Granby Workshop. For the Liverpool-based ceramics manufacturer, whose founders (multi-disciplinary studio Assemble won the esteemed and much-coveted Turner Prize in 2015), creative life has been catapulted from local neighbourhood refurbishments to permanent V&A collections and worldwide commissions.
Operating out of Granby Four Streets itself, the workshop is both a testing ground for exploring design ideas in construction and the epicentre of the community's unfolding urban regeneration. Following the Turner recognition, the workshop set out to work alongside local residents to rebuild the neighbourhood using products designed specifically for the houses being renovated: bathroom tiles, door handles and fireplaces.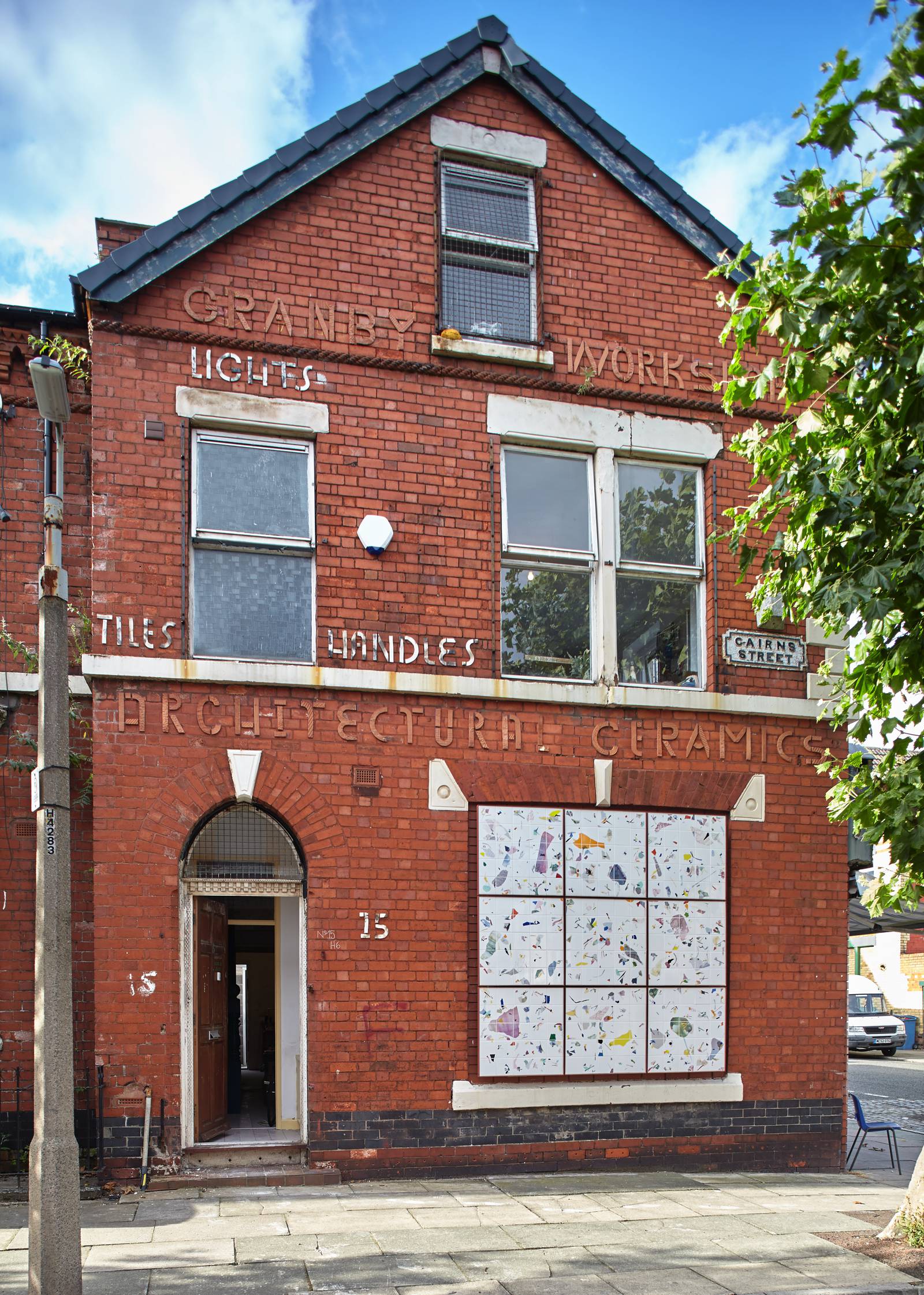 Granby Rock is their terrazzo-like material that makes use of recycled building rubble. The material was developed by Assemble and Will Shannon at the same time as the refurbishment process – broken bricks, roofing slates and other found materials collected from skips were cast into moulds to form decorative mantelpieces for each newly renovated home. Working now with Anfield Marble, Granby Rock has been developed and the composite material has been refined for a wider range of shapes and dimensions.
The workshop's distinctive designer-led model allows them to make high quality, small-scale products that maintain an element of individuality. Unlike the typical, factory-line modes of production that are repetitive and ultimately mass-produced, Granby celebrate chance and creativity that can be introduced into the process. Powered by non-conventional and experimental processes, all finished products are unique and enjoyable.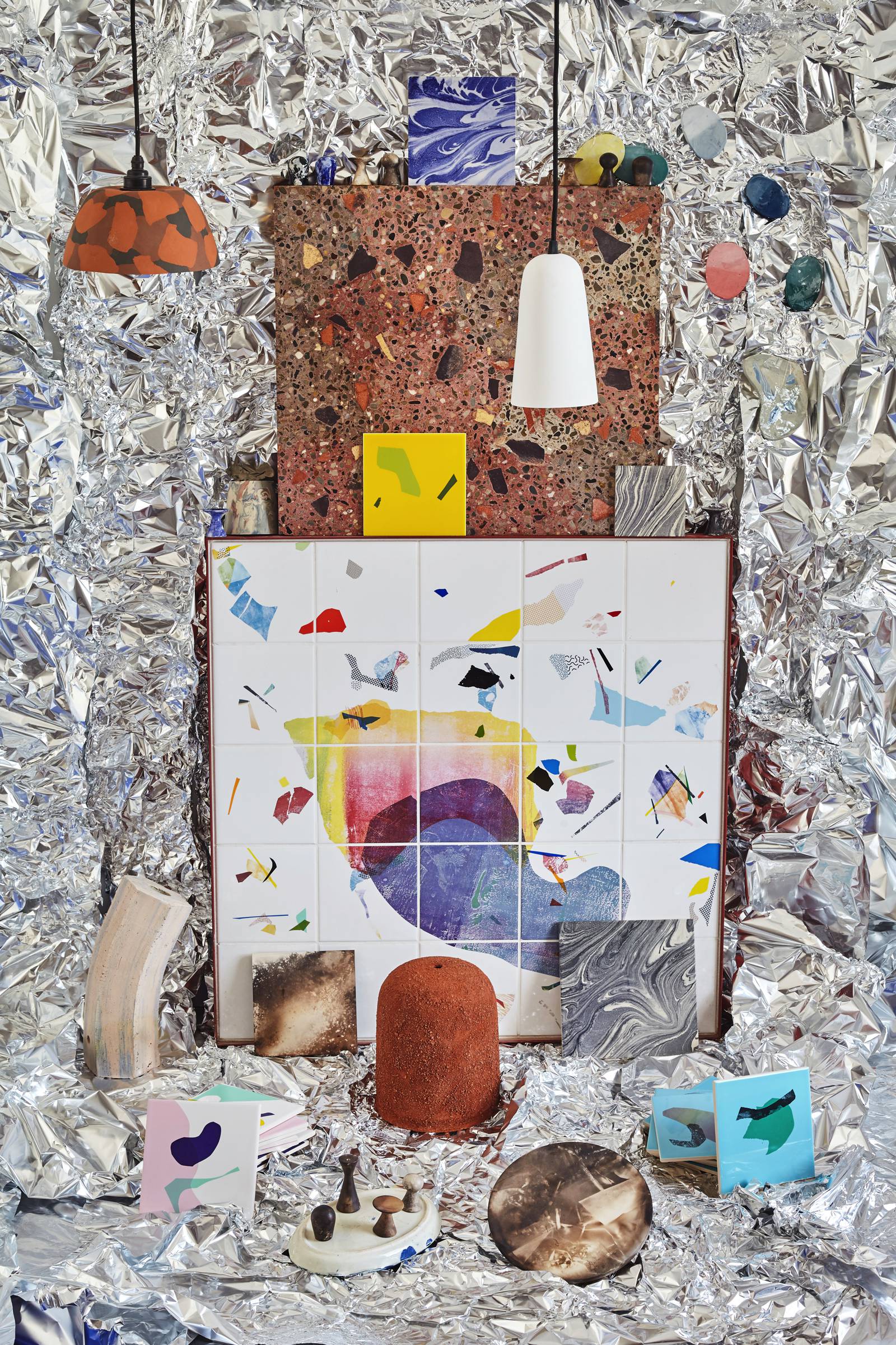 Their playful cutout tiles offer an infinite variety of colourful collages. Every tile is different (a one-off composition by a workshop member) whilst the visually striking slipcast handles are finished on a BBQ, meaning every piece's colour and pattern is forged by exposure to smoke. It's a process developed through extensive research and development that includes a combination of backyard science and crafted precision. 
Splatware is their newest product and the workshop's first foray into tableware. The multicoloured, squiggle-like patterns across stoneware plates and cups are a result of coloured clays placed together in a mould that are then compressed with hydraulic pressure.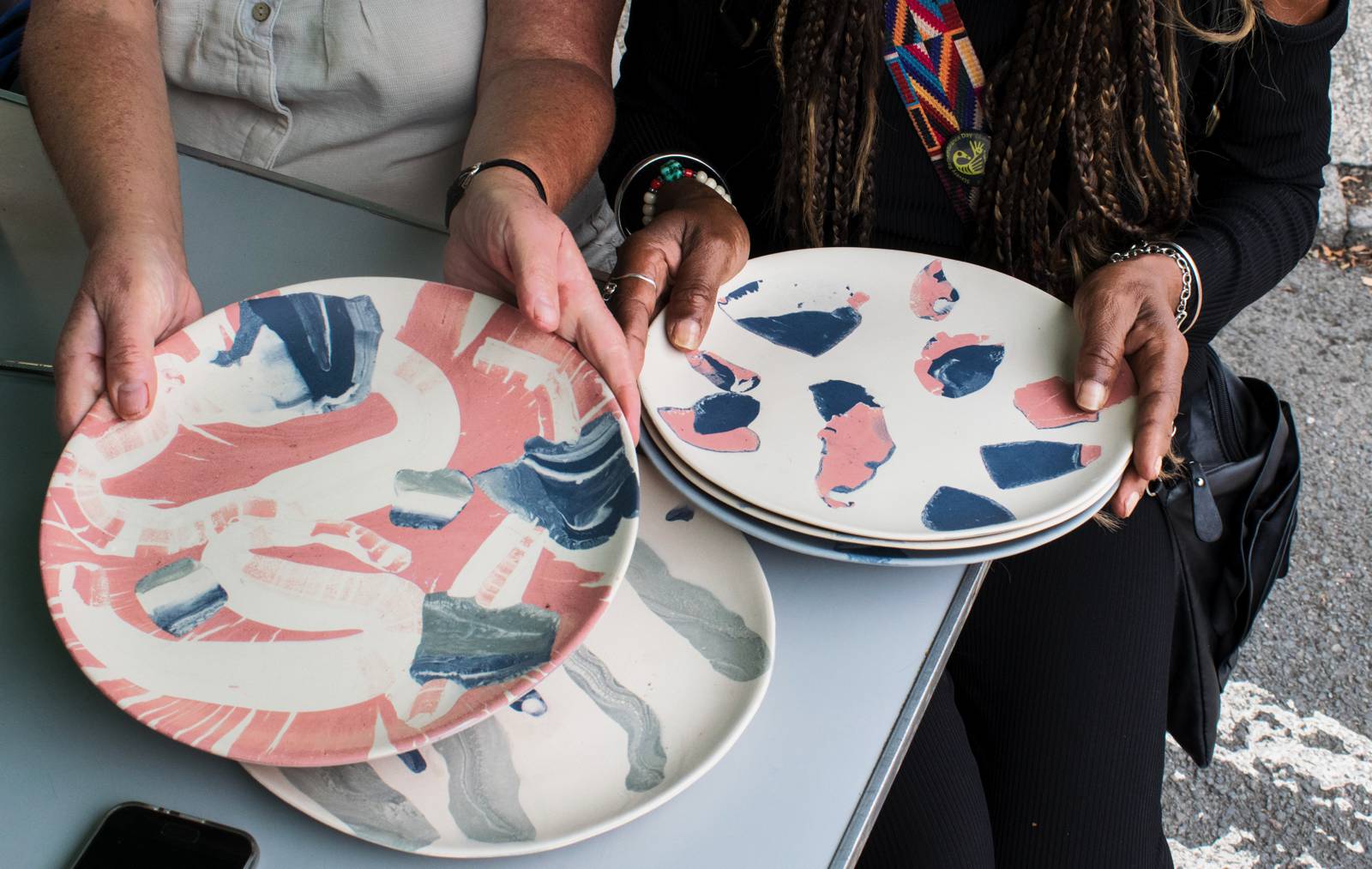 The 60 tonnes of welly behind this process is Rambo, a RAM press the workshop tracked down and acquired from a ceramics factory in Stoke-on-Trent. It's a machine that allows the workshop to bridge the gap between their playful craft mentality and more industrial processes. It allows for that element of chance the workshop thrives for in each of its wares.
Thanks to the success of its Kickstarter campaign, which gathered avid support from the get-go and surpassed its target by raising over £70k, Splatware is ready to go into production. The large order has allowed for the products to be sold at a reasonable price, with remaining investment to be used to expand the workshop and train new staff.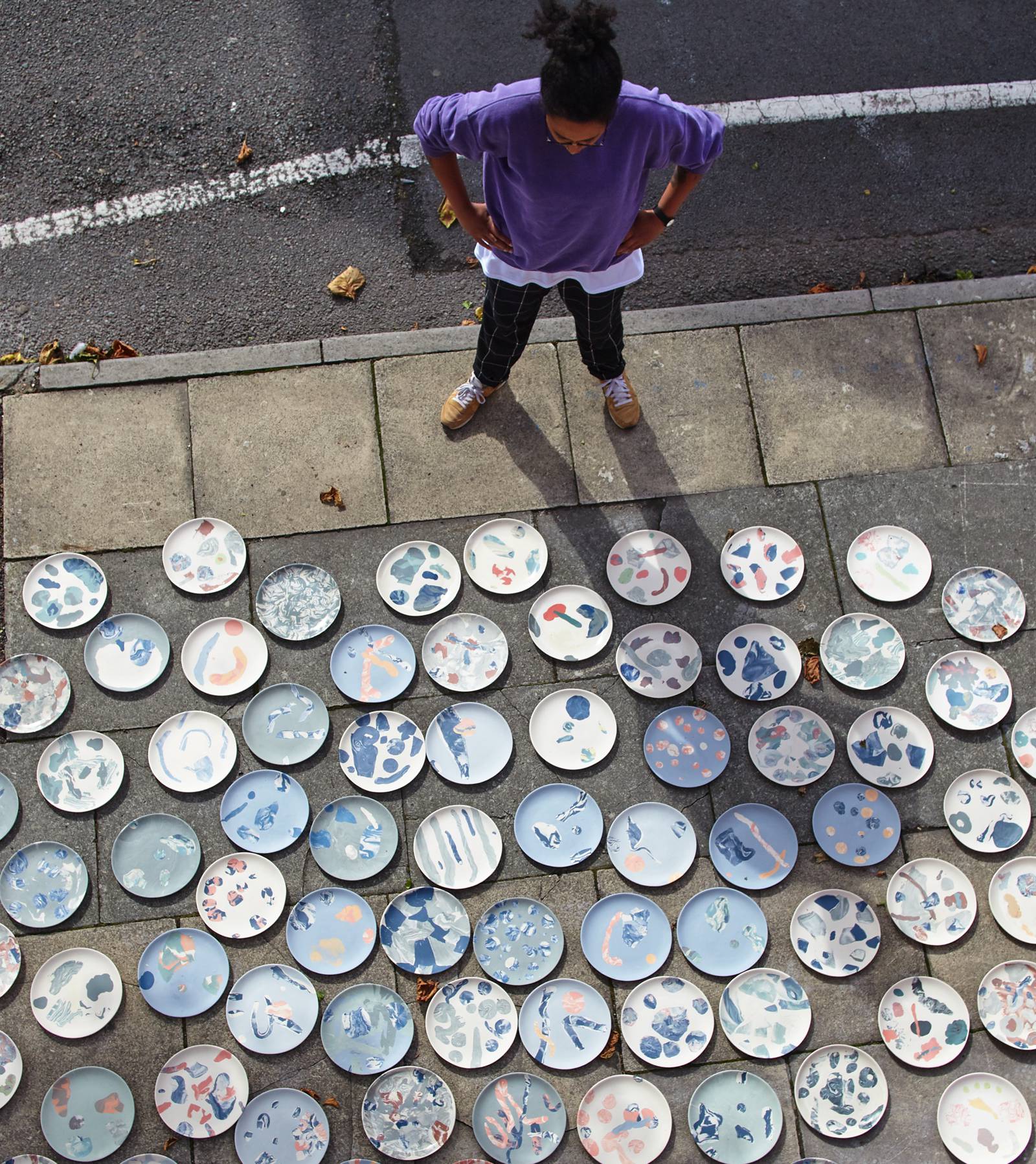 At a time when ceramics seem to be enjoying a revival – when classes at local pottery studios appear immediately fully booked and hobbyists are making career-changing leaps from weekend to weekday practitioners – the Granby Workshop are helping to further underscore the cultural significance of ceramics.
Theirs is an ethos rooted in being community-orientated. They're conscious to develop and share skills and facilities in their neighbourhood. And since ceramics were once one of the cornerstones of British manufacturing, the Granby Workshop are restoring one of the pillars of their local community through skill-sharing and a DIY spirit.