The term spiritual vortex might make you feel uncomfortable, or trigger a collective eye-roll, but this isn't some millennial city-rebranding mumbo-jumbo geared towards the gluten-free Instagram generation.
Since as far back as 1878, The Los Angeles Times deemed Ojai as "the magnetic centre of the earth" and a place where "people come to read the god centres in themselves."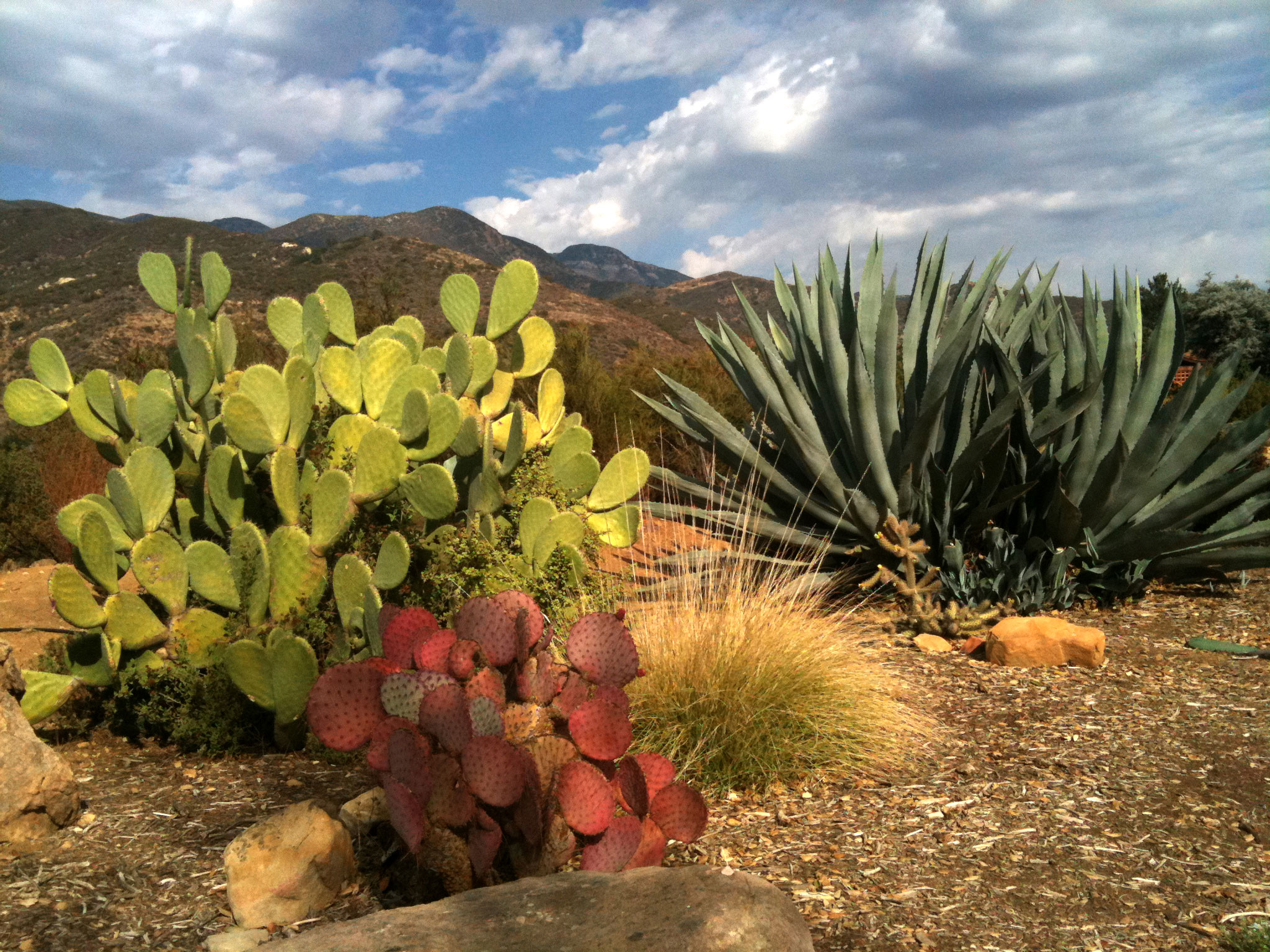 The tiny town, with a tiny population of 7,581, is nestled deep in Ventura county valley, surrounded by the rich, fire red Topatopa Mountains and juniper oak trees. Small citrus trees line the quiet streets, and the town exudes something – in the morning, the buildings, lit by the sun, burn a butterscotch yellow and by sunset, the valleys radiate what locals call the "pink glow." The term "hippy haven" tends to be used whenever Ojai is mentioned, but its esoteric history spans further back than any post-acid drum circle on Venice Beach.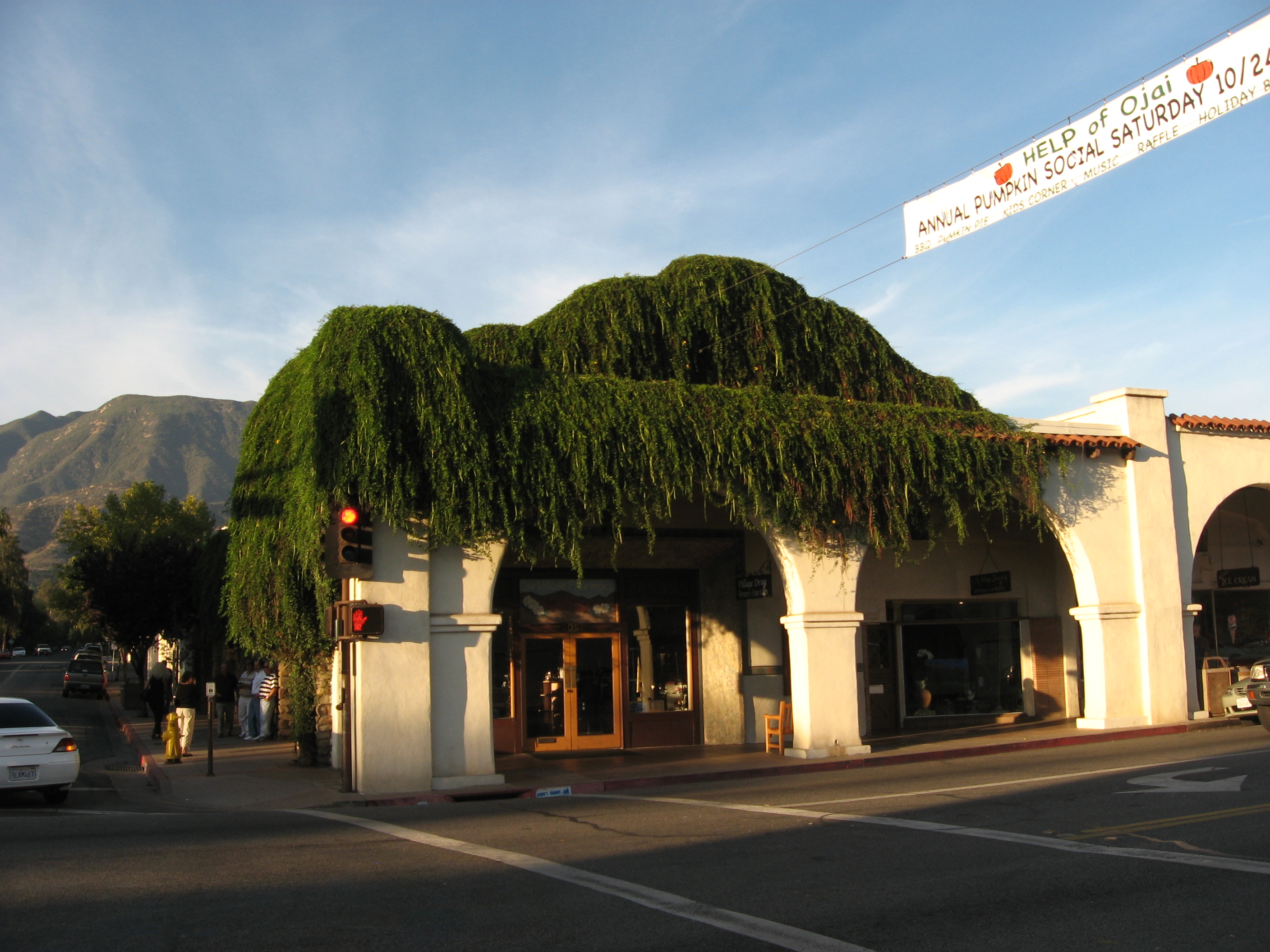 In 1922, Jiddu Krishnamurti—one of the 20th century's great philosophers and thinkers—moved to Ojai when his brother was suffering a bout of tuberculosis and needed to live in a warm, dry climate. It was during this time that he experienced what he called a "spiritual epiphany" that left him "god-intoxicated." He immediately decided to plant his roots there. The intellectual crowd soon followed: Aldous Huxley, Jackson Pollock, D.H Lawrence and Christopher Isherwood to name a few, and also Hollywood stars such as Charlie Chaplin, Greta Garbo and Charles Laughton.
Unlike a lot of California, it may not be a surf spot, or a place to go hit the bars, but Ojai is a place you go to think, to truly meditate and unwind. Bathe in the surrounding hot springs and eat locally grown organic food (and wine), then head deep into the mountains to literally chill.
GETTING THERE
Ojai is around 90 miles (1 hour and a half) from Los Angeles. Or if you don't drive, you can jump on the Amtrak from Union Station, take it directly to Ventura and take a 20 minute Uber up to Ojai. Alternatively, if you decide to tag it on to a trip to Santa Barbara (highly recommended) you can take a 40 minute Uber to Ojai.
STAY
Ojai Rancho Inn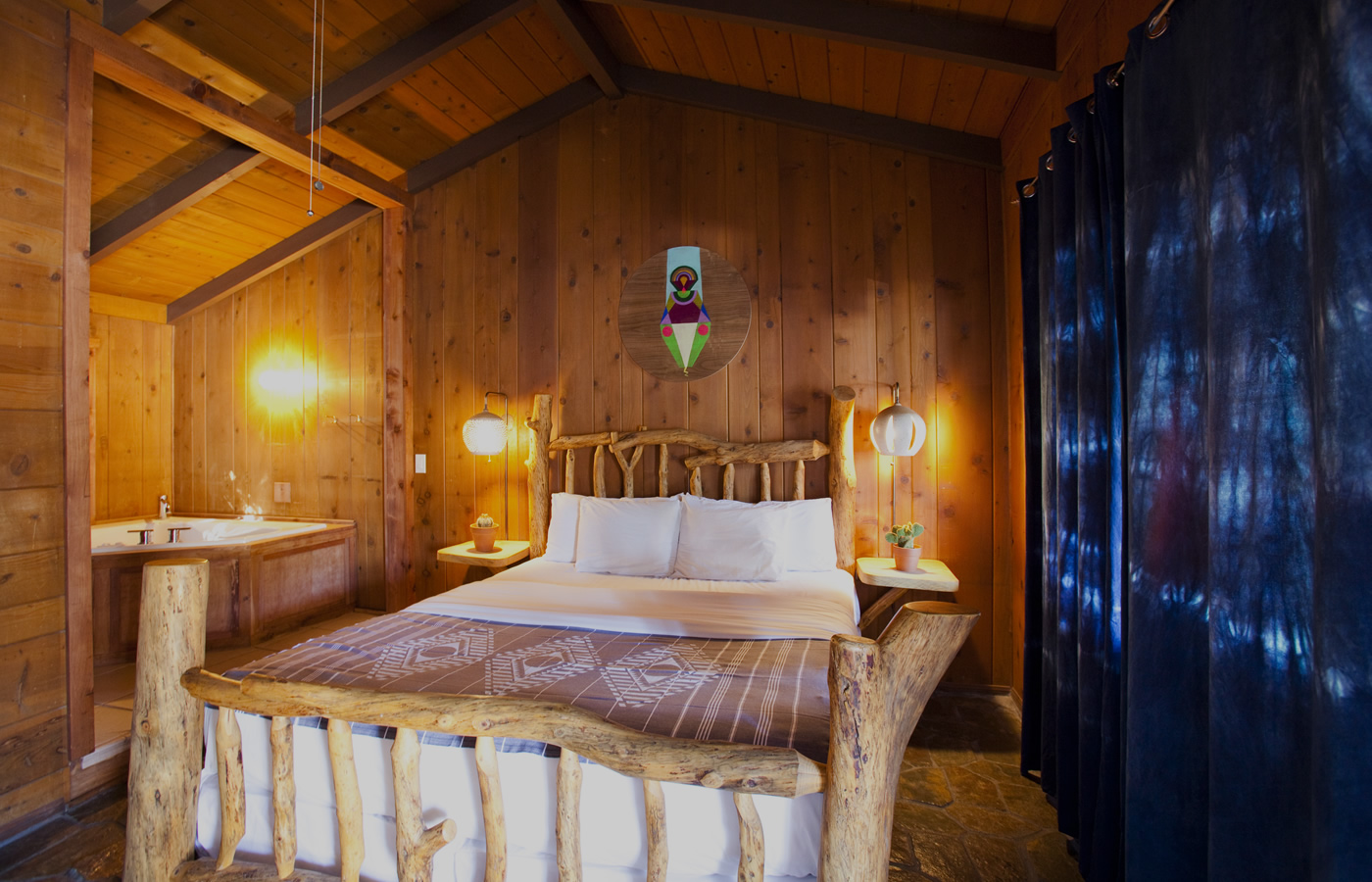 Ojai Rancho Inn looks how it sounds. It's situated off a slip road along the main strip that leads into Ojai village. Rooms are wood-lined and come with your own Jacuzzi. It's earthy and chill, kind of like the Ace Hotel of Ojai.
Prices start from £99 per night
EAT
Azu
If you're looking for beautiful food made with excellent attention to detail, then Azu is up your street. With chef Damien Halderman at the helm, the restaurant serves up fantastic California-meets-Spanish tapas (with excellent vegan and gluten-free options available). Try the vegan paella.
457 E Ojai Ave, Ojai, CA 93023, US
The Farmer and the Cook
This local spot is an all-organic café, where all the food is made from vegetables grown on their farm just up the road. Founded by activist/farmer Steve Sprinkel and cook/dietician Olivia Chase, in a bid to make "5 a day" as easy as possible, the menu changes on a daily basis but there are a couple of staples, like the Mexican menu and pressed juices that are available seven days a week. Try the raw tacos and their weekly Wednesday Nut Loaf.
339 W El Roblar Dr, Ojai CA 93023
DRINK
Deer Lodge
This is easily Ojai's oldest restaurant and one of the town's oldest dive bars. Founded in 1932, originally as a gas station and grocery store, the Deer Lodge is a homegrown staple. The drinks are strong and the food is locally sourced.
2261 Maricopa Hwy, Ojai, CA 93023, USA
VISIT
Rose Valley Falls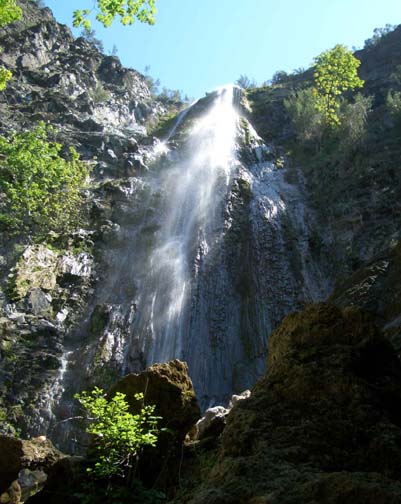 This is the kind of spot that puts Griffith Park and Malibu's Escondido Falls to shame. Rose Valley Falls is a 300ft waterfall deep in the Los Padres National Forest. It's a 1.1 mile hike to get the best view of the top-tier cascade. Well worth it.
Chief Peak Rd, Los Padres National Forest, Ojai, CA 93023
Krishnamurti Education Centre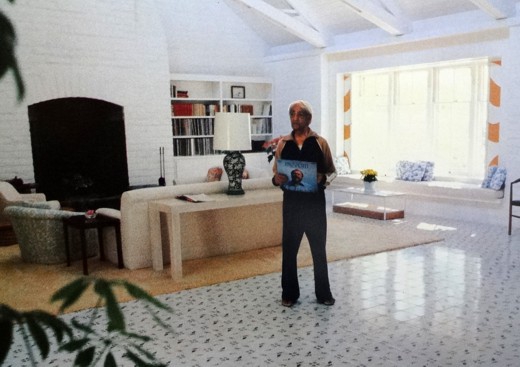 Visit Krishnamurti's former private residence, located at Pine Cottage. Sit and read a book in the tranquil gardens or library, sip tea and watch films from the archive. You could even book a night at the Pepper Tree Retreat, a vintage 1920 farmhouse surrounded by the hills and valleys, where John Barrymore, Aldous Huxley and Igor Stravinsky would come and ask Krishnamurti the fundamental questions of life.
1070 McAndrew Rd, Ojai, CA 93023, USA
Willett Hotsprings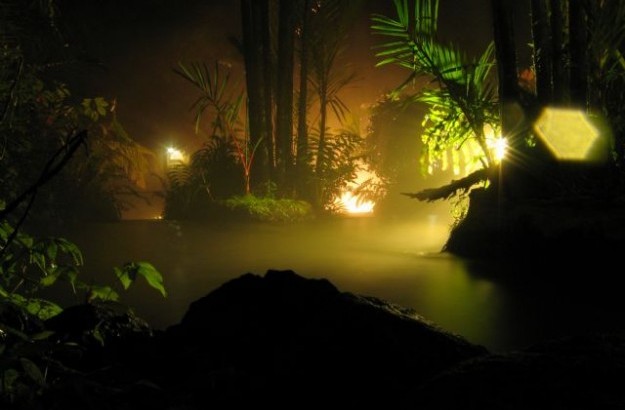 Located deep in the wilderness of the Sespe Wilderness (north of Ojai) lies the Hot Springs Trail. Take a long midnight-hike along the Sespe River for a quiet night-soak. Take some drinks, and soak away your troubles. If you want to try out the hottest springs in Southern California, then hike a further three miles to the Sespe Hot Springs.
Los Padres National ForestOjai, CA 93243
Made possible with thanks to Visit California.