Surfing has always been more than just a sport: it's an all-consuming passion, lifestyle and cultural movement. For decades, crumpled posters of surfers conquering azure waves have motivated rebellious youngsters the world over to abandon homes, jobs and future plans in pursuit of ocean thrills.
From the fearless teenagers in Dogtown and Z boys to Bunker Spreckels immersed in lush debaucheries and Patrick Swayze in Point Break, surfers have come to symbolise living on the fringes of society and always challenging the mainstream.
Today surfing exists in a curious cultural duality: authentic and underground on the one hand, yet mass market and commercial on the other. But what is contemporary surfing really about? And is there more to it than late 60s romanticism? The founders of Acid, a magazine dedicated to looking at the world through surfing, have set about finding out and celebrating the cult in the culture.
Bertrand Trichet, Jad Hussein and Olivier Talbot founded Acid in 2012 to channel the new contemporary approach to the iconic sport. All originally from France, the trio merged their expertise in skateboarding photography, editorial design and publishing. The project then came alive through their shared experience of riding waves.
"Bertrand and I started the mag when we both lived in Barcelona, where we learned surfing," Talbot remembers. "And Jad, the designer and publisher, lived in Paris. We took up surfing quite late, on the shores of the Mediterranean sea, in a large city and coming from a skateboarding background."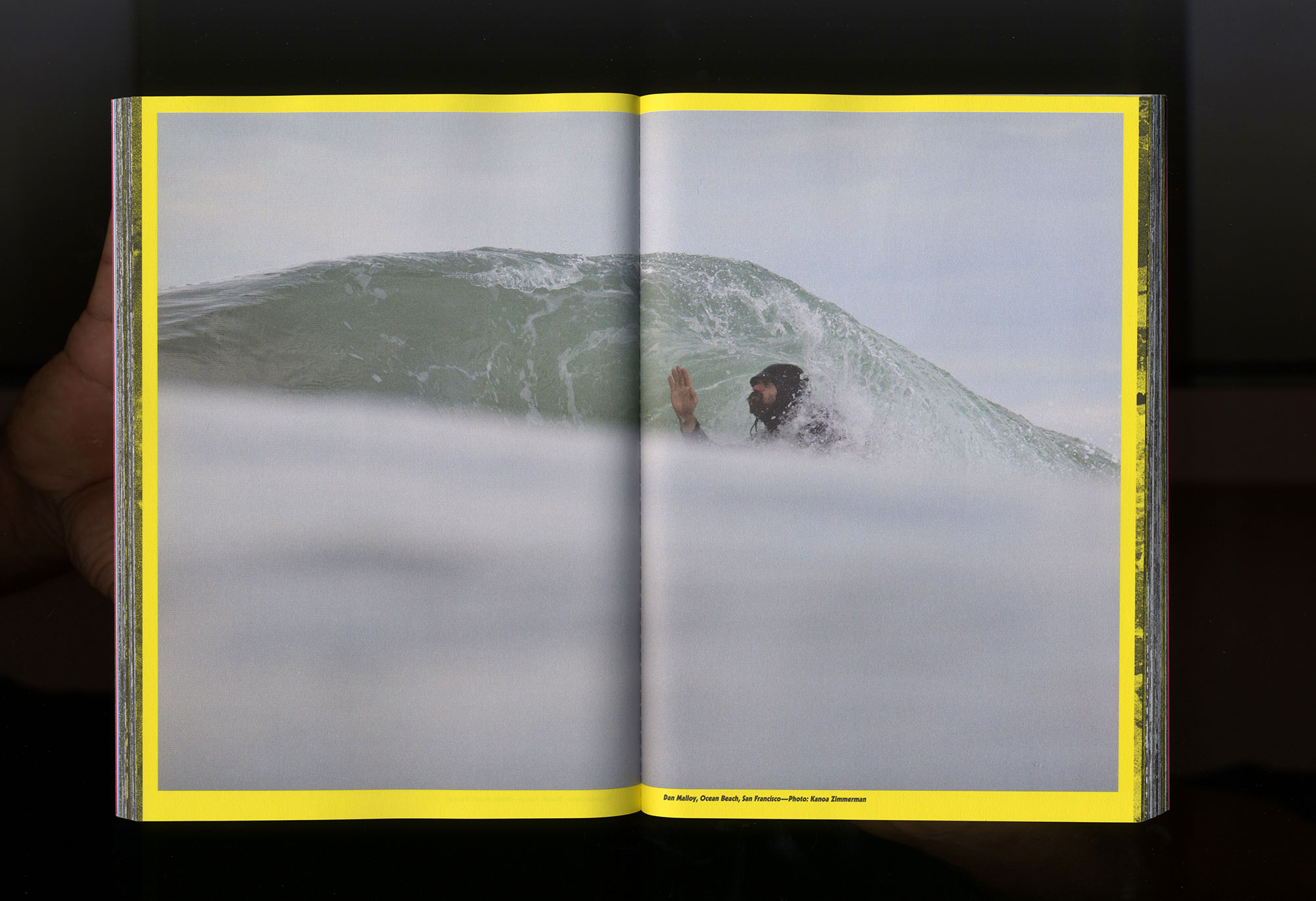 Immersing themselves in the new culture, they thought the way they felt about surfing was underrepresented. "We felt a bit estranged from conventional representations of surfing. It felt like there was no voice out there that was even remotely close to the way we experienced surfing: a bit more grown up, less commercial, more humble and subtle. And more stimulating on the ideas and images side of things for people with a developed contemporary culture," Talbot says.
In the pages of Acid, surfing is shown through stunning photography, illustration and a savvy approach to graphic design. The key, the creators say, is to immediately make you feel like you're surfing, even if you've never done it before. Talbot explains, "Writing about the act of surfing is really difficult. You very often end up sounding corny. So apart from a few exceptions, we don't write about surfing per se – we use it as an entry point about more general topics to talk about culture, science, art, life.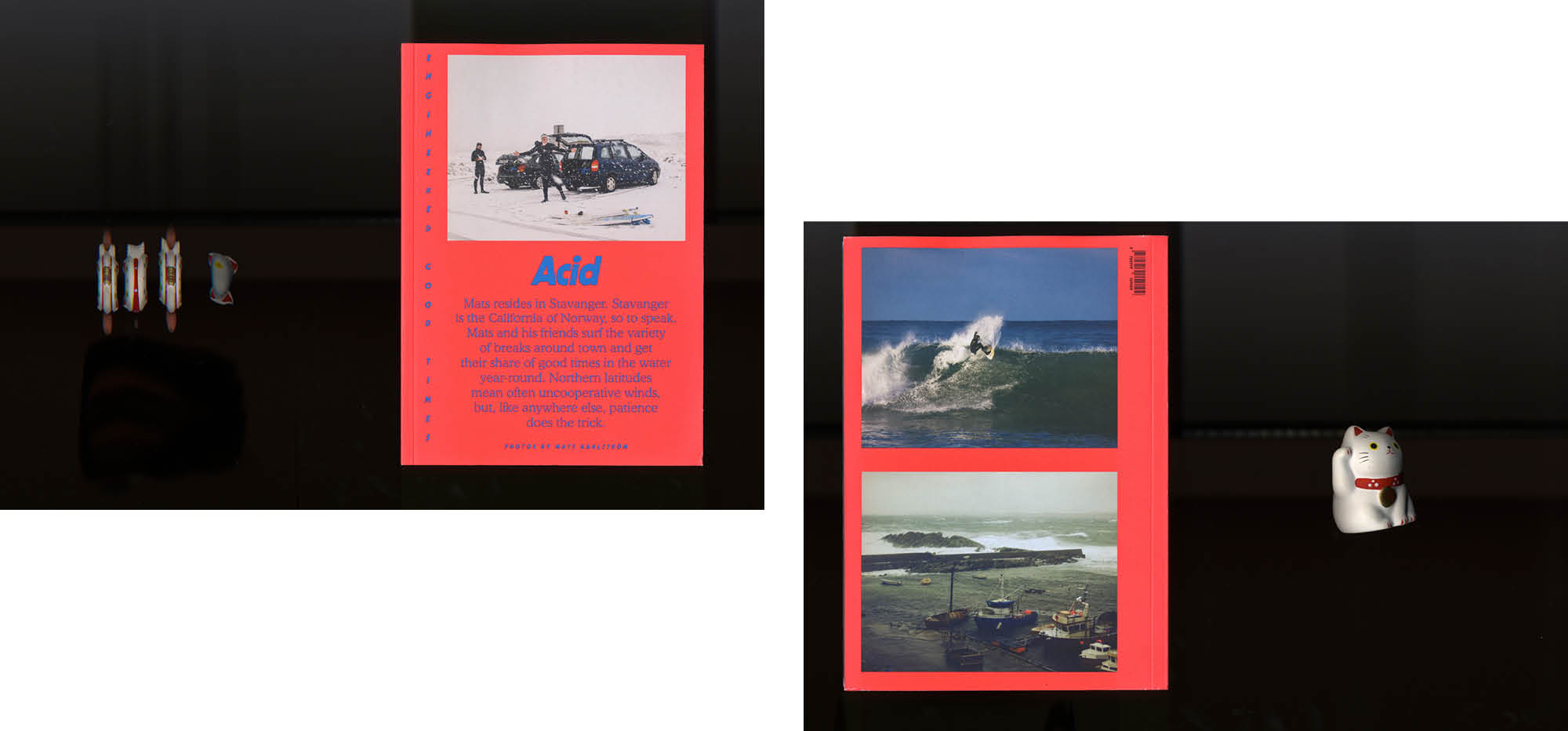 On the other hand it's really important for us to keep Acid really rooted in the sensations of surfing. It needs to make you want to go surfing. It's a sensual thing, and the closest we can do with Acid is to try make it feel like surfing".
The support of brands and big companies is an integral part of most surf culture and it contributes to the sport's development, but the Acid founders finance the magazines through sales and limited advertising, because their goal is to push surfing to the fringes, rather than engage with the mainstream.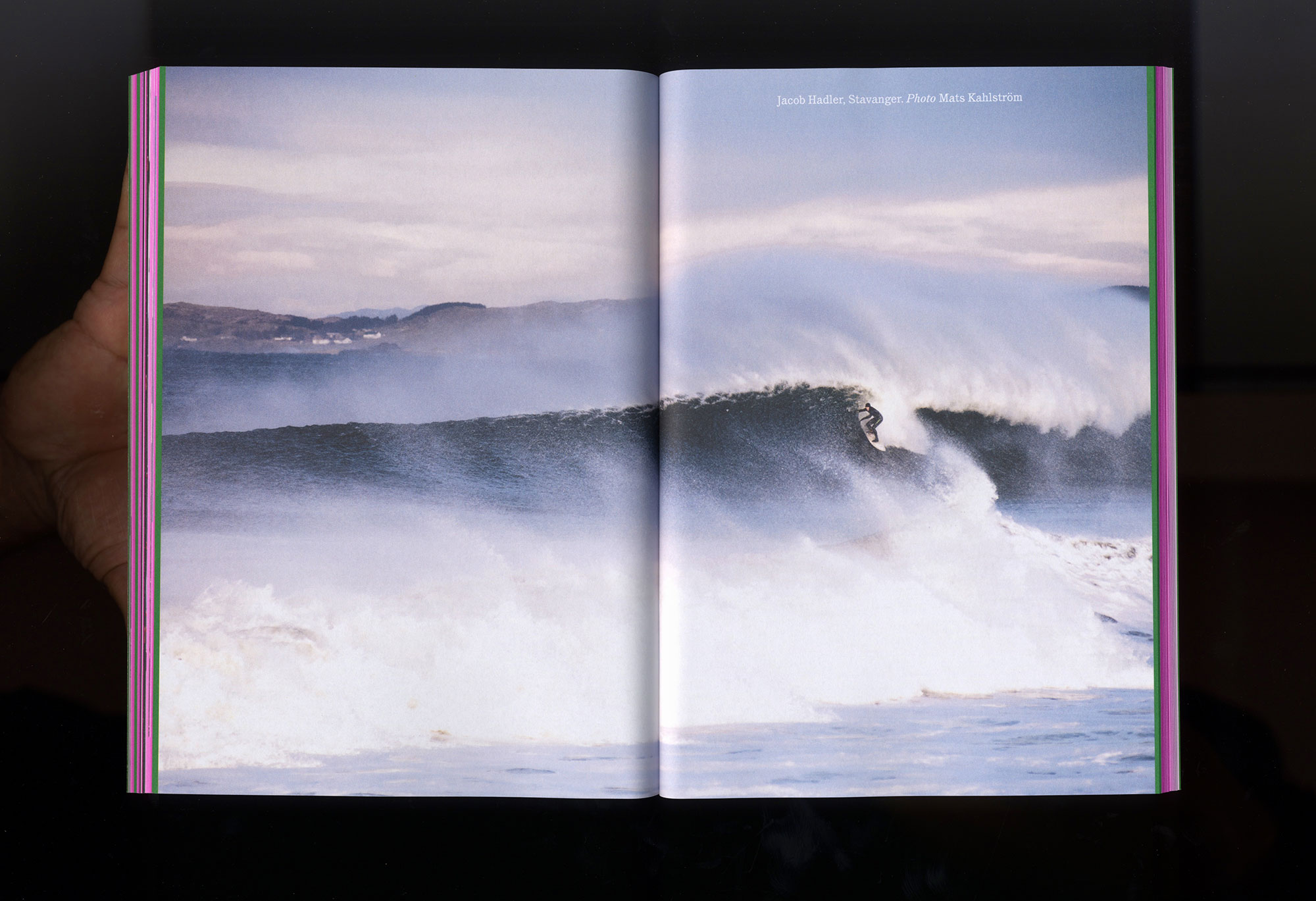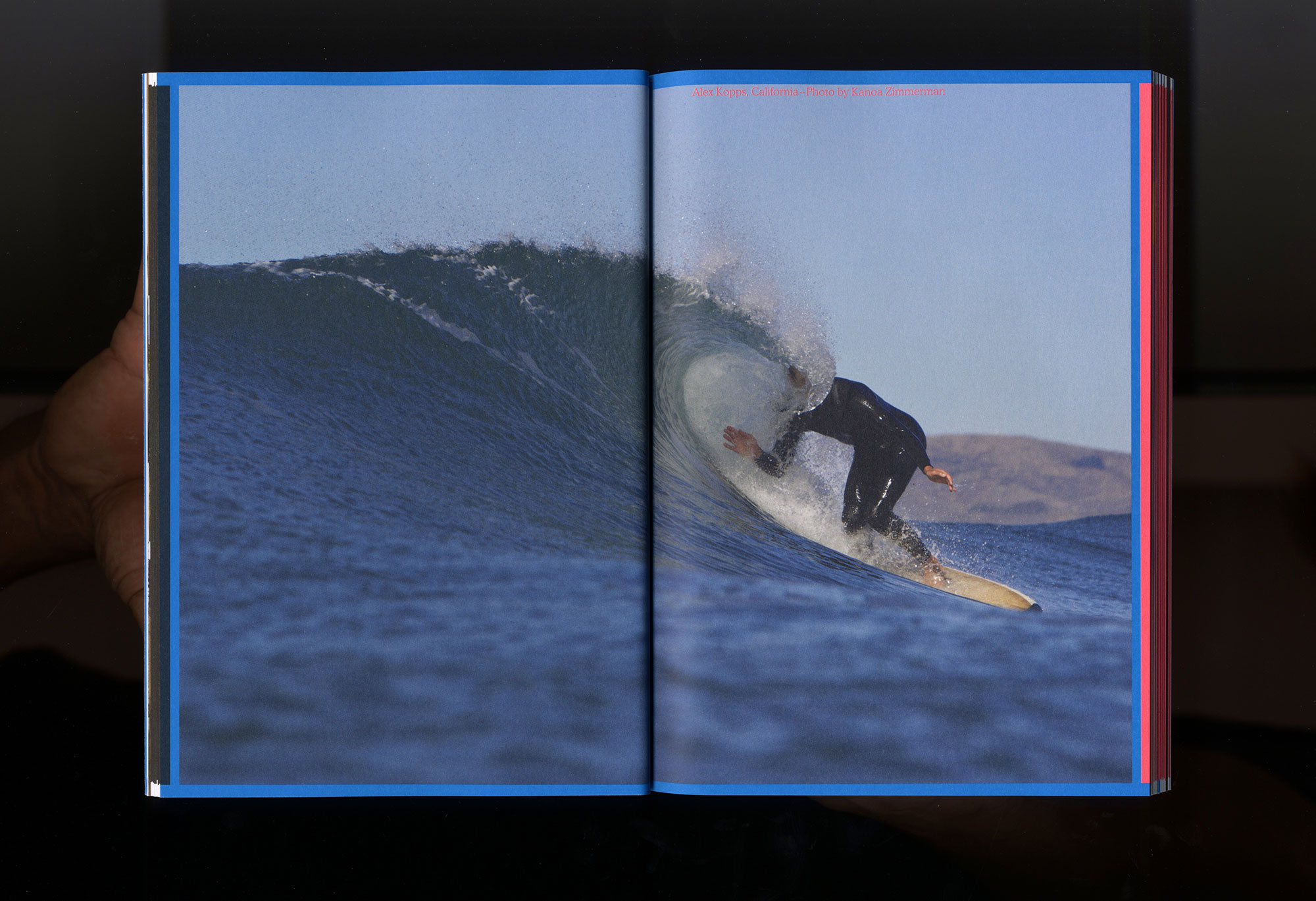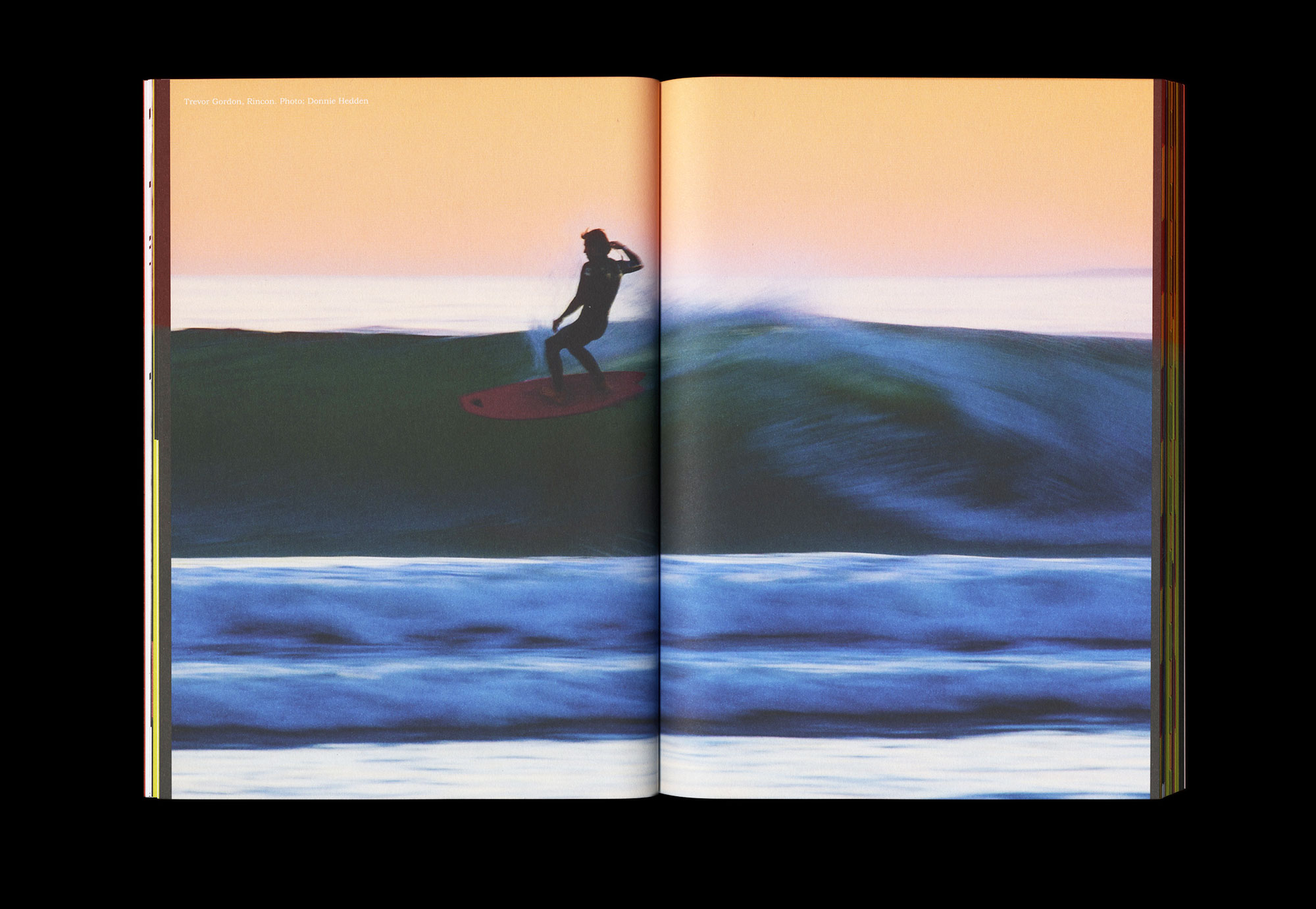 "We created Acid as a way to represent surfing outside of the commercial realm. Despite the omnipresent capitalist dynamics, there's always room for voices that try saying something that's more culturally inspiring than effective in terms of marketing," Talbot says. "What we try to reflect is that surfing and life in general is beautiful and that thinking is good for you. That's our small contribution to being constructive."
Any tips for top surfing locations? It's simple: "Anywhere with a good swell and not too many people".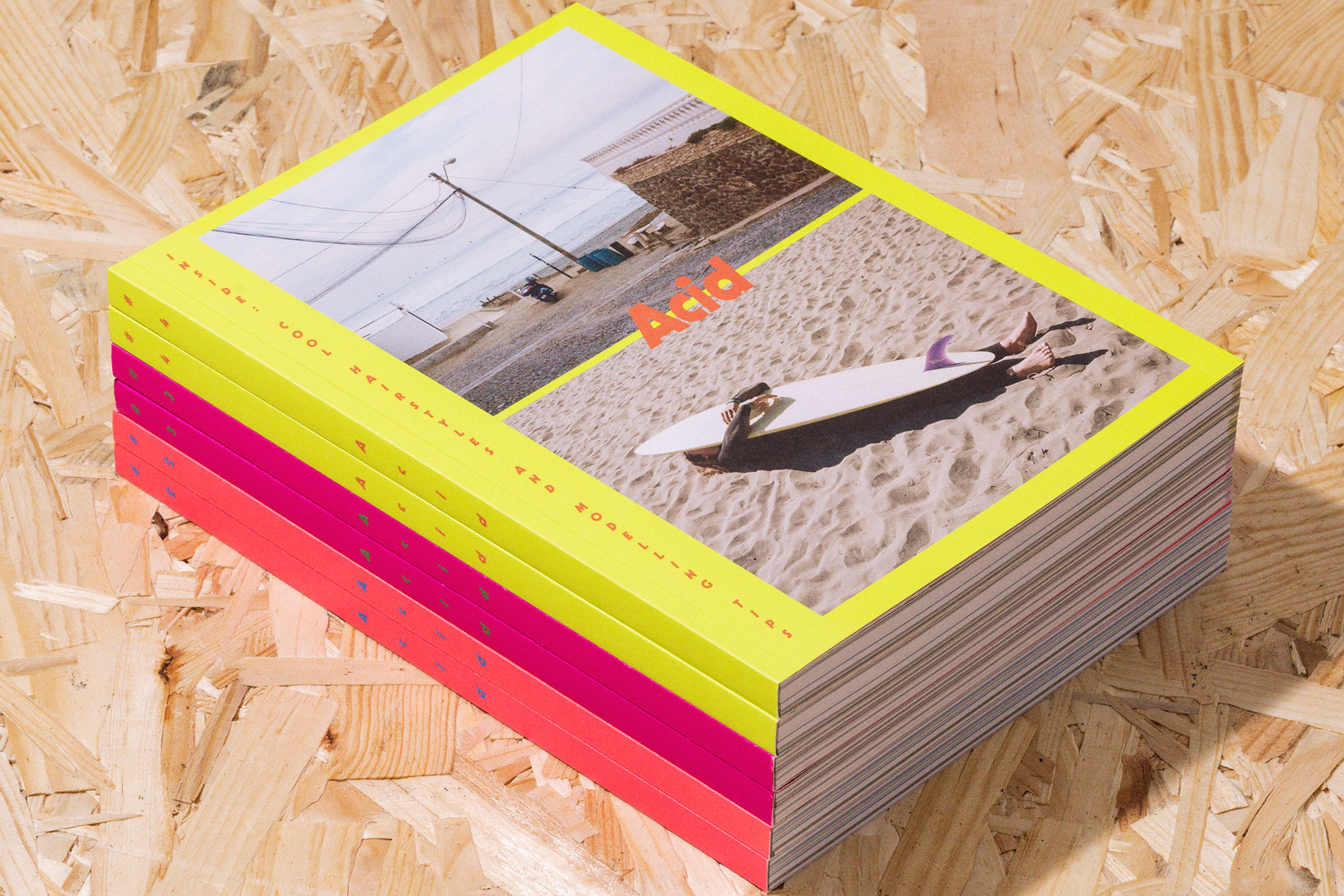 Pick up your copy of Acid here.