When winter hits NYC, and those deep -9 C wind chills sweep the streets of Soho, it can feel like there's literally no respite unless you wanna hole up in a dive bar like Sophie's to drown your sorrows.
City spas can be notoriously hit and miss: space is near impossible to find and spaces are either bright white clinical or cagey and claustrophobic. And while the word 'oasis' is totally overused in the world of spas, this opulent bath situated just off Franklin St is in a whole other league.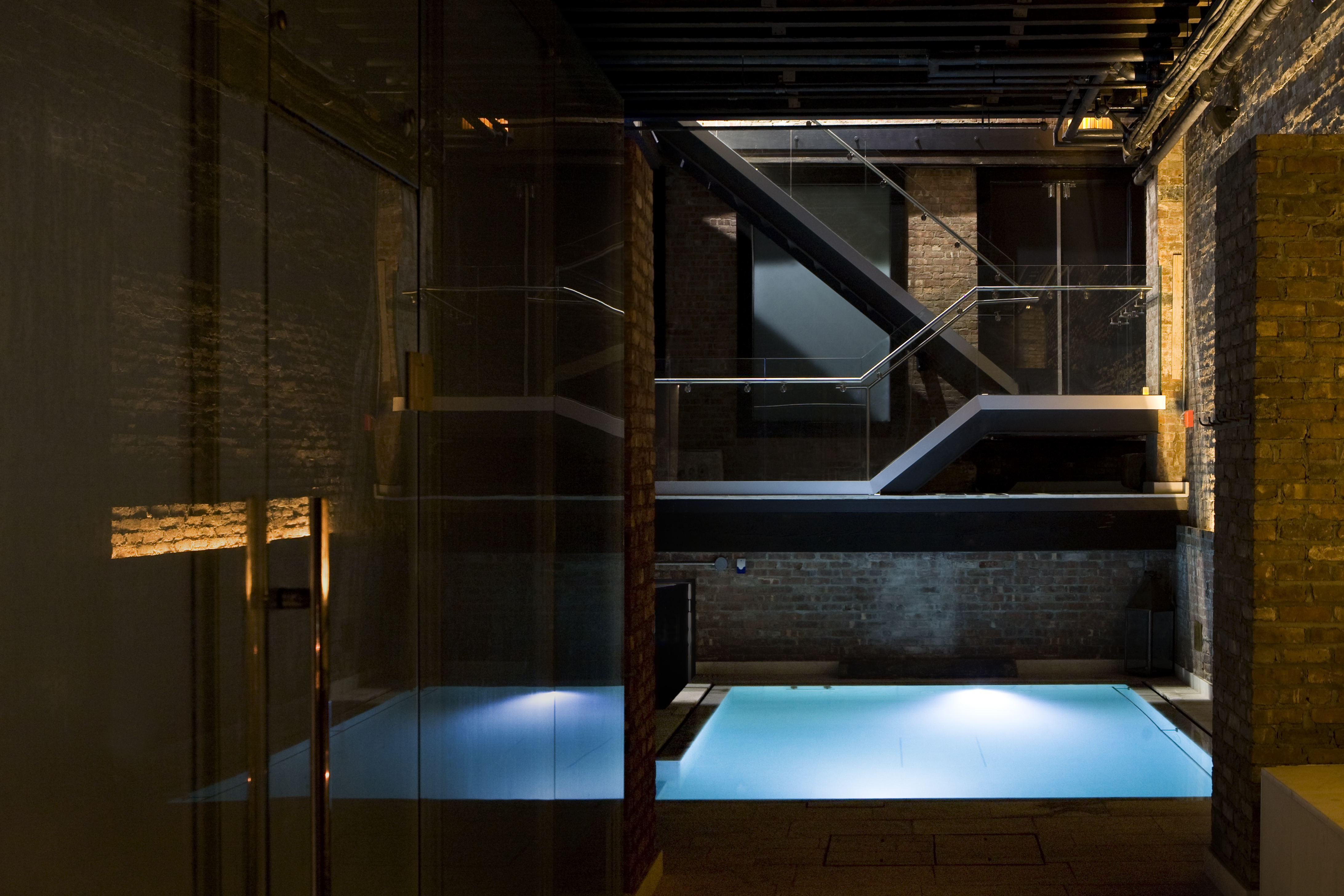 From the outside Aire is unassuming but on the inside it's an architect's dream (envisioned by Spanish architecture studio, Alonso Balaguer). When you scale down the steps into the central bathhouse, it takes a minute for your eyes to adjust – the room is lit entirely by Moroccan lanterns and candlelight (I couldn't count how many, but there are literally hundreds) whilst solid marble surfaces from Costa Brava line the room.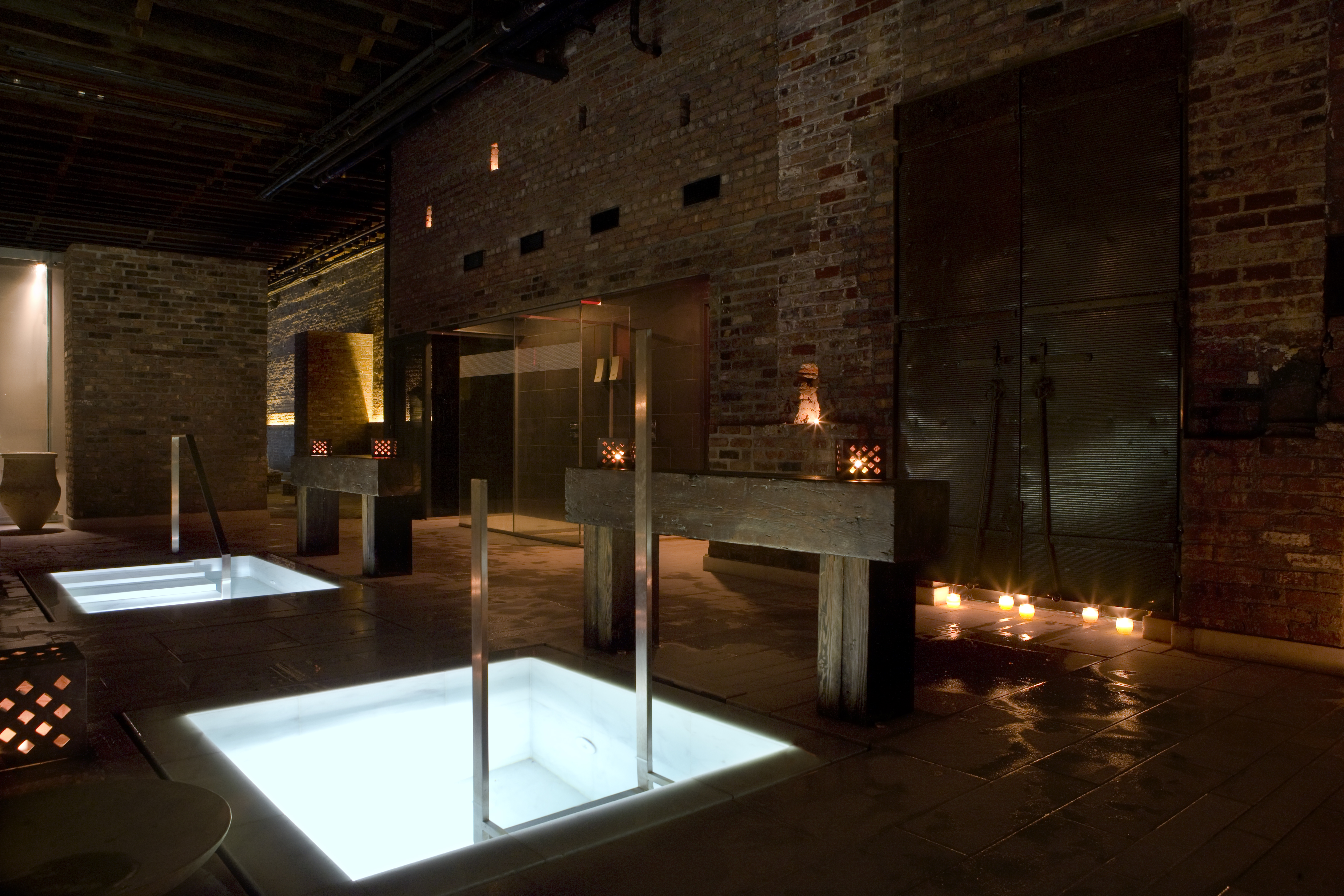 The entire concept of Aire is centred around relaxation through my favourite element: water. Six thermal pools of water are dotted around the room, and the whole idea is that you dip between each pool to create the ultimate all-sensory relaxation experience. There's a 50 F ice pool, 57 F cold pool, 97 F warm pool, 102 F hot pool and a salt pool (created with the same density as the Dead Sea) for you to dip in and out of as you please.
Then in the centre of the room is a propeller-jet bath, steam room and relaxation where you can laze around on heated marble surfaces and drink tea and fresh pressed juices.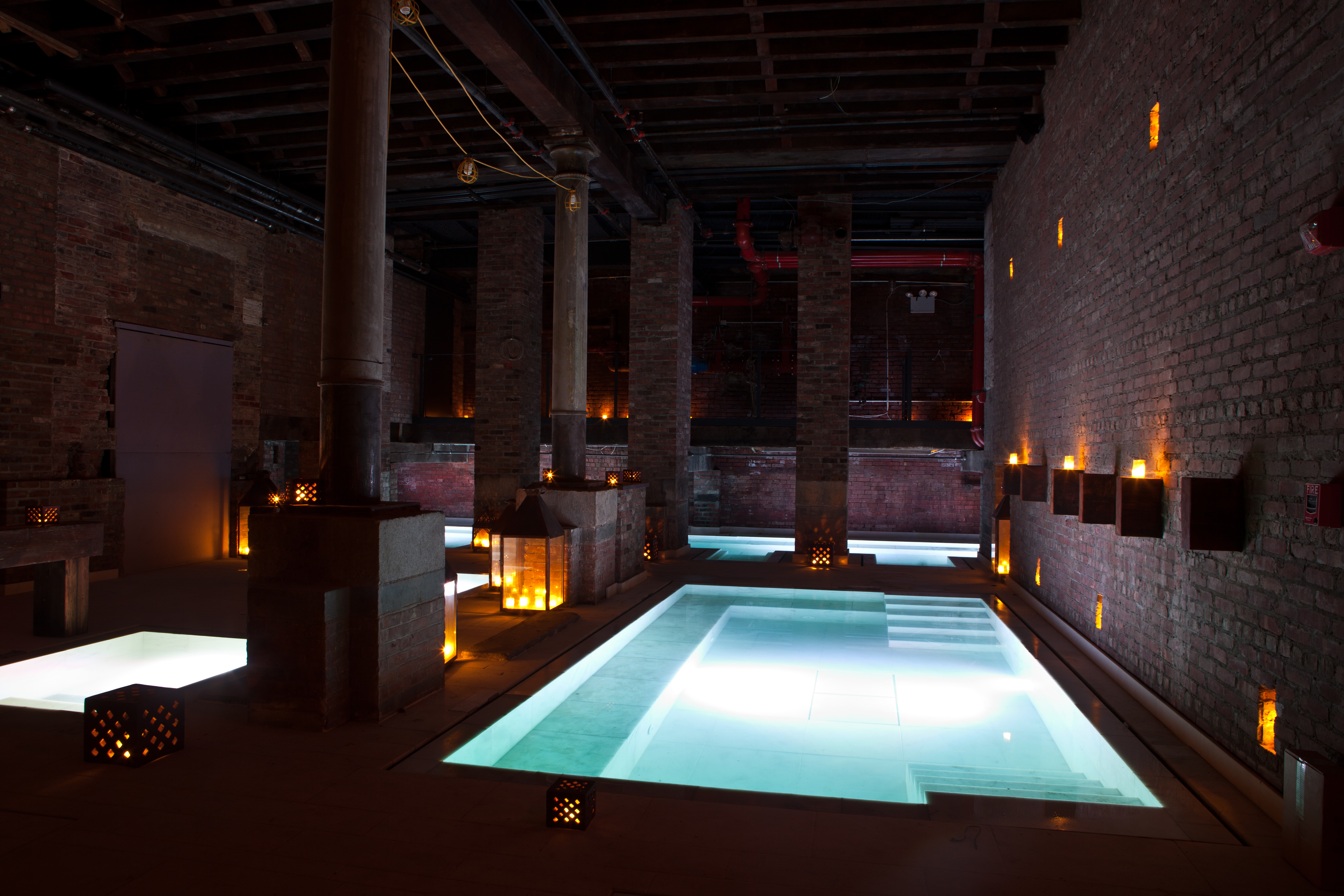 The most enticing thing about Aire is the fact that it never ever gets packed, at times you can feel like the only person in there, and that's not because no-one goes there but because they intentionally keep it at limited capacity.
You can go alone and spend hours and hours steaming, bathing and salt scrubbing (with the complimentary Himalayan rock salt scrub) and forget you're in the middle of Soho, but honestly, if I were you I'd take some company – it's a waste of such a sexy space.