Aluna Francis is one half of AlunaGeorge, the electro-soul duo from London who've collaborated with Kaytranada, Popcaan, Leikeli47 and Dreezy. After a few tracks that "sent us into the EDM festival circuit for a few years," Francis says their latest album, I Remember, sees them return to their Garage and RnB roots.
Having just returned from gigs in Scandinavia—and before AlunaGeorge join Sia on a six-week tour of America—Francis explains that life on the road is all about recreating home through the people around you. "Who I bring with me on tour is really important. It should be as considered as the people you choose to live with. The people I bring on tour are the people I consider home."
Amuse caught up with the singer to find out about life on the road, Poland's surprising love of trap and not being cool enough for Mexico City.
Do you find going away and experiencing new cultures addictive?
I'm a very homely person. I've never arbitrarily been interested in travelling. Having said that, it was always part of my life. Me and my mum moved a lot, and I was always the new person, so many times in my life that feeling of being at home was the ultimate goal that was never achievable.
In a way my career has been an art in creating a world around me where I can feel at home, through the people around me. You might think that you're not going to be surprised by a new place, then we went to Mexico City and I was like, "Woah, this is a new level of awesome." For me, Mexico City just seemed like it had this intense, potent culture and this mix of so many different cities in one. It really humbles you.
As someone who felt that London and Paris where like the centre of so many cultural things, I just assumed Mexico would be very Mexican, but Mexico City has so much going on there. Lots of people move away and come back, then reinterpret those experiences when they get back home. Wherever there's a lot of culture—as in Mexico—when you add contemporary fashion or culture you seem to get this exquisite mix.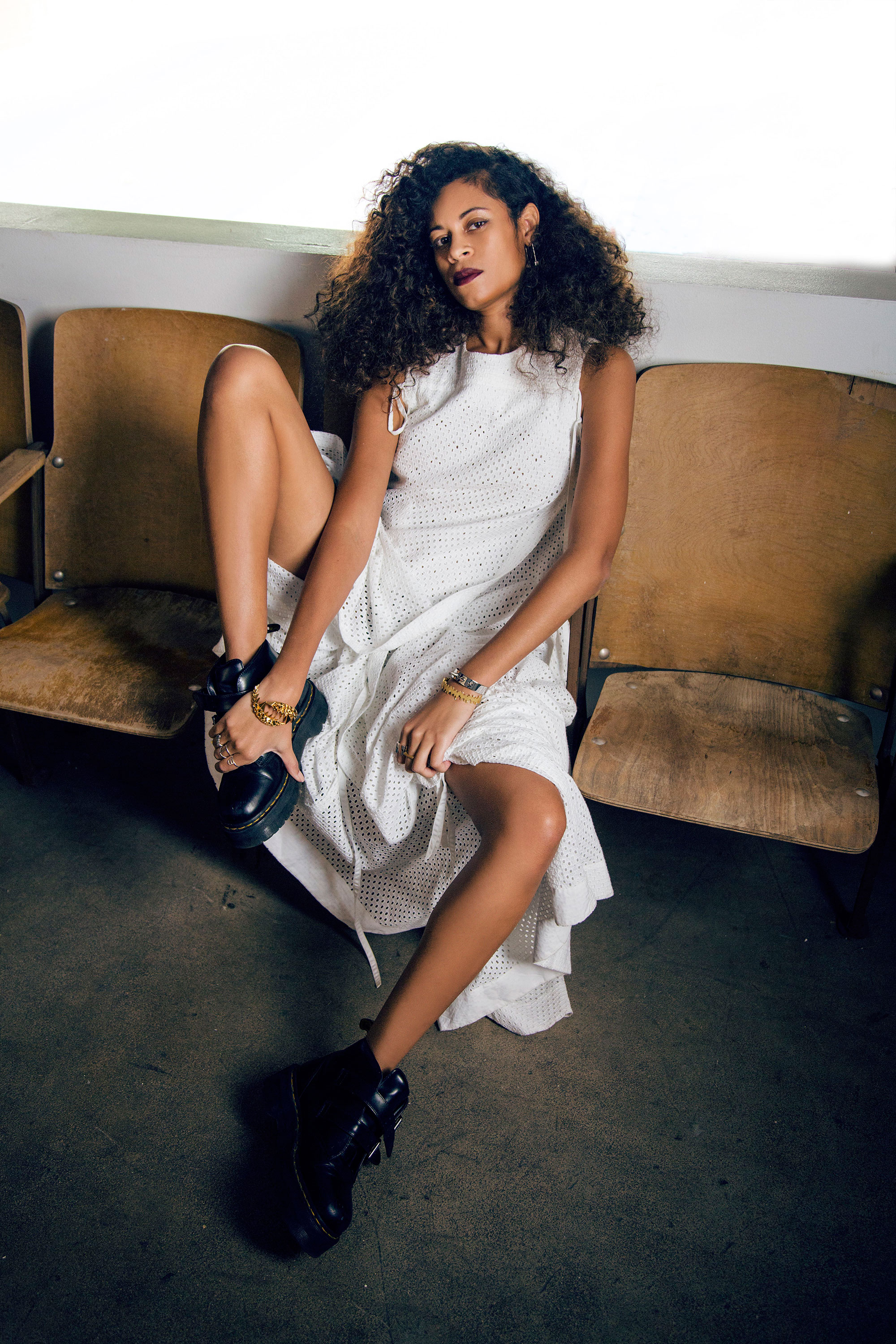 It's nice when the reality of a place overcomes your expectations in that way.
Yeah! I did a DJ set in Poland and it was three floors of trap. And I remember thinking, "Oh, I made you a nice house set 'cause I thought that's what you'd want." And they just said, "No, we only listen to trap." So I decided to just be the DJ that did something a bit different.
It's funny the expectations you have of people and places versus the reality. I had no knowledge or information about Mexico, so I had no idea they would turn out to be the most fashionable and stylish people ever. There were lots of places I felt underdressed to go into. Not too casual: like not cool enough!
Your US tour supporting Sia starts in a few weeks. How are you feeling?
For me it's a real opportunity to be seen in the right context. We had a couple of EDM tracks, which sent us into the EDM festival circuit for a few years. People in interviews are always asking me, "How do you describe yourself?" And I know that's because no one knows how to categorise us, so they're asking me to help. I don't know how to put us in a genre. For a while we were associated with EDM, before that we were associated with Garage and who knows what we'll be associated with next.
Where are you excited about heading to?
Well, I've been to a lot of them already, so I'm looking forward to going back to Montreal. It's another melting pot city, which I really like.
One place that really stands out for me is a show we did in Brazil. We were driving to the venue from the airport and there were so many more people gathered in public places, listening to music, than were going to be at our show. I just thought, "What's the point in our show compared to all this celebration going on out here?" Then you begin to understand the social segregation you experience as a foreign act. You're not really performing to a certain demographic in each of these cities. That's not something you think when you perform in London. But when you play in Brazil or Mexico City you'll be playing to the elite, wealthy, and culturally globalised people of a city. It doesn't feel quite right. It's still exciting, but you think, "What would the rest of the people out there think of this show?"
 AlunaGeorge's new album I Remember is out on 9 September.
alunageorge.com