As part of Stüssy's newest print biannual, which is the biggest to date and also features interviews with everyone from Larry Clark, Benji B and pro-skater Jerry Hsu, as well as contributions from Stüssy favourites Tyrone Lebon and Tom Guinness.
London's Art Dads-in-chief No Vacancy Inn (Tremaine Emory and Acyde) sat down and probed the mind and memory of one of the ultimate influencers. And we're talking about an influencer that's influenced culture far beyond the insatiable thirst for hype and streetwear of today.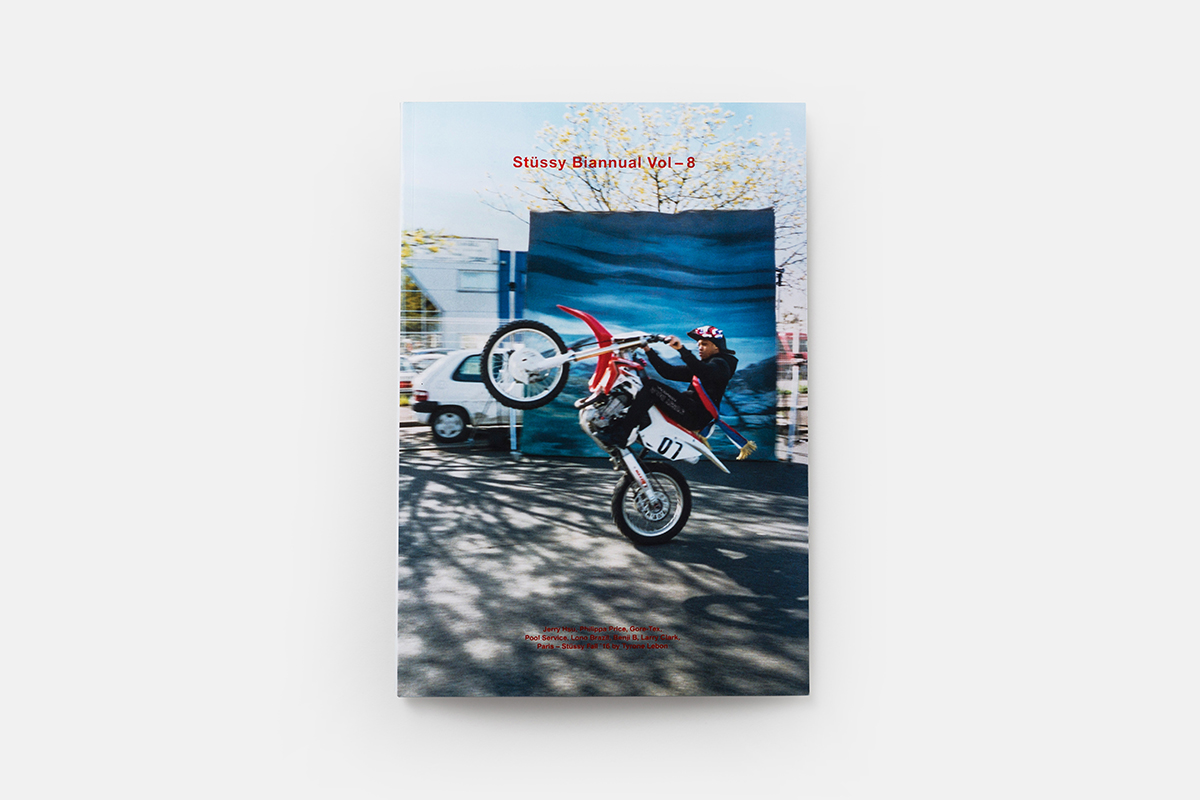 Lono Brazil, who now works as a model, grew up on Chicago's South Side, a place where the only role models were "gangsters, gamblers, players, pimps." He says, "There was very little opportunity. There were no programmes. It was very difficult to see where we were from." Well, that all soon changed for Lono after getting a passport. Soon enough he was travelling to Japan, Paris and London after getting a name for himself in NYC in the Downtown scene in the late 80s.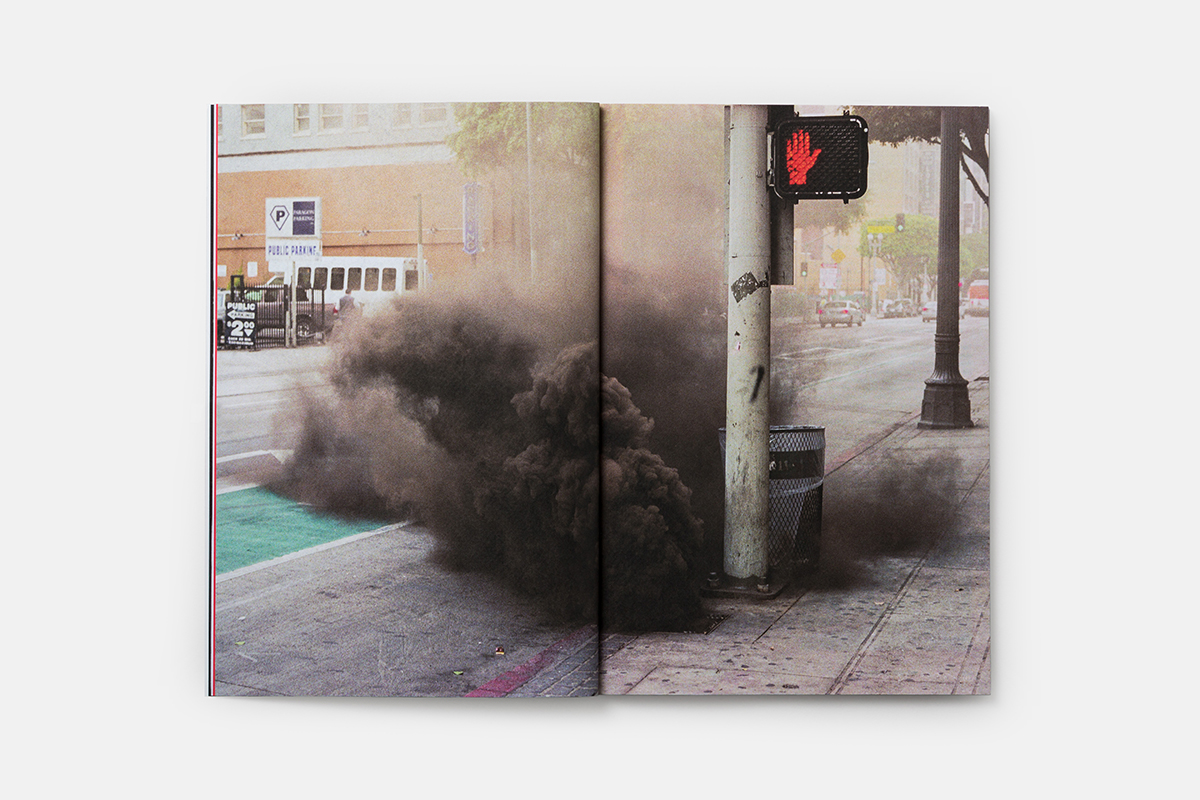 You can't box Lono in. He's been a DJ, a doorman, an A&R (he founded Foxy Brown and threw parties for Puffy), a party promoter and a musician. And his timing has always been impeccable. He was there for the birth of Chicago house, he was curating the crowd at NYC's most iconic parties both uptown and downtown, rolled with Russell Simmons, worked with the Beastie Boys in LA and threw the first ever Stüssy party in Japan. He's seamlessly crossed boundaries and borders across subcultures and countries with finesse, and in this exclusive interview No Vacancy Inn get a taste of what NYC was really like in it's heady late 80s heyday and the importance of travel for the creative mind.
On getting a passport
I think I was about maybe 19, maybe 20. I think it was somewhere around '81, so I was 19 I guess. Because we were reading international fashion magazines, we added a new layer of aspiration. The first layer was obviously like 50 Cent, Get Rich or Die Trying. But now getting out of the ghetto entailed being global. Nobody thought of it then. My idea was, "Shit, I'm going to go get a passport." So I got a passport. For the next couple of years I was rolling around, going to clubs in Chicago and pulling out my passport, no one had one. My cousin was just like, "Nigga, why you got a passport? Motherfucker, you ain't going nowhere!" I was like, "Yeah, I'm going somewhere." To me, having a passport was the first step. I had no money to go anywhere. I didn't have a ticket. I didn't know where I was going to go, but I just knew the passport, whenever the opportunity arose, that element was taken care of.
On Chicago
I lived in Louisiana as a child. Going from this swampy area and then getting to Chicago on the South Side in the early 70s was culture shock for me, because I was used to multiculturalism. I think my aspirations started from there, so coming to Chicago, and seeing one dimensional dead-end lack of opportunity, there were no positive role models aside from hustlers, gangsters, gamblers, players, pimps, that kind of thing. It was very difficult to see past where we were from. Tremaine, you're from Queens, you know exactly what I'm talking about. If you're from Queens or Brooklyn, you get on the train and you're in money-making Manhattan and you on and popping, Chicago wasn't like that. There were boundaries, pre-set invisible boundaries that everybody knew you just didn't cross. So for me, I think reading fashion magazines, learning about positive mental attitude, being inspired by and influenced by the teachings of honourable Elijah Mohammed, even though I was never a Muslim and never joined the nation of Islam, it was impossible not to have that influence growing up where I was.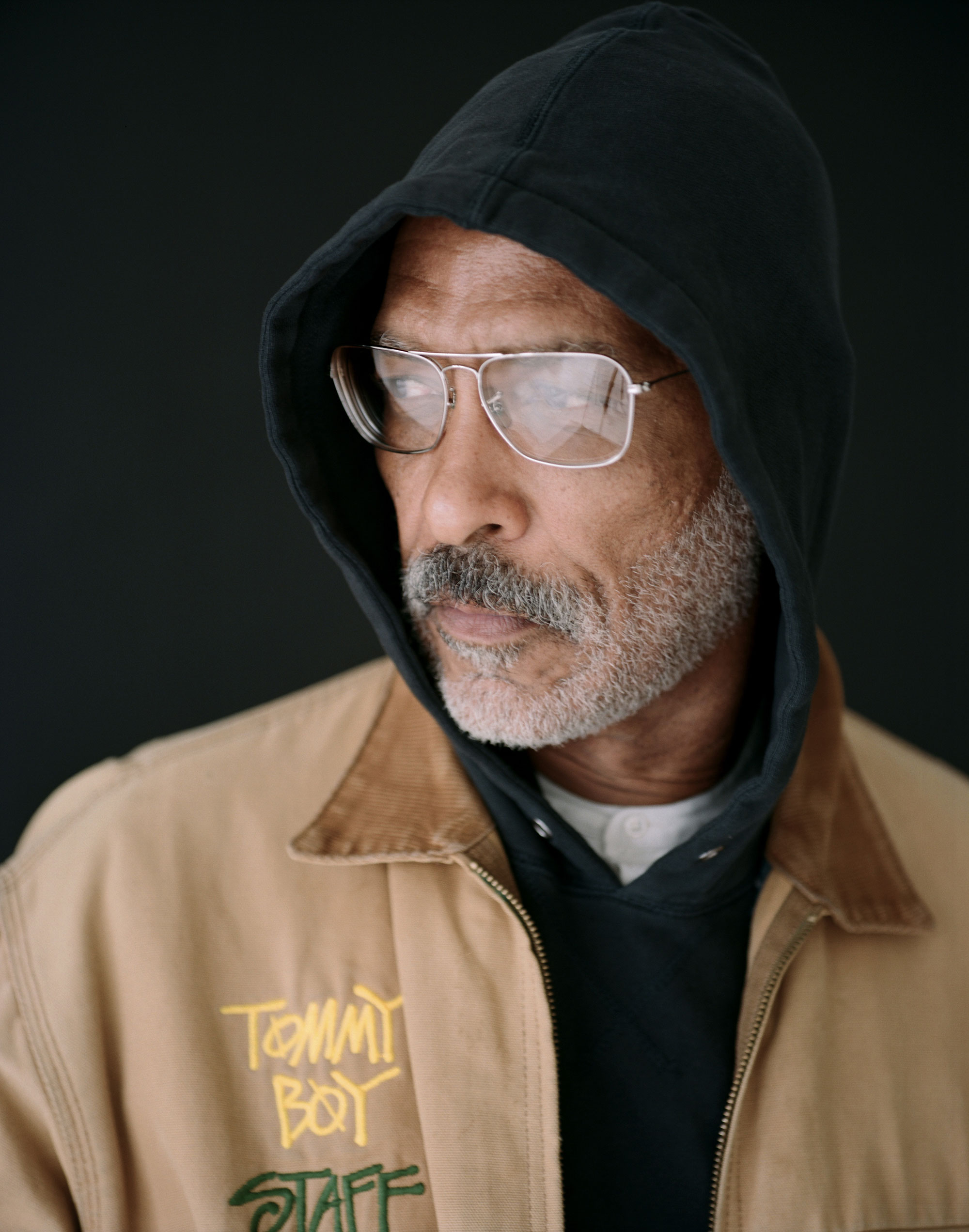 On Moving to NYC
I was working at Nell's, which was like the post Studio 54 spot. After that was the meltdown. Nell's came out of the ashes as this place, but stylized, super old rugs and old furniture. People used to smoke in the club. It wasn't fancy, but it was a dope club. Everybody had to pay five dollars. You had to be a member. So we picked who came in that wasn't a member. Every night was a different night. I learned so much from Michael Smith doing the door at Nell's. It gave me opportunity; it made me instantly relevant. I started doing parties. I did so well at Nell's and eventually Andre Horale said to me, "Lono I want you to do my party." I was like, "What do you mean?" He was like, "You got to do an uptown party." At this point, Guy is number one. Christopher Williams is the flyest light-skinned dude on the planet Earth. And Dre was on. I knew Russell Simmons, because Russell dated a girl named Marita who I grew up with in Chicago. Going to Nell's and getting in Serge's world and meeting all these celebrities and models and this world I'm in now. Andre Horale decided he wanted me to do his party. Russell wasn't fucking with me like Dre was. Dre was like, "This nigga Lono is jiggy. I'm fucking with Lono. He's fly." Dre said, "I need you to do a party."
The International Stüssy Tribe
I met Shawn through my friend Albert Ragusa. You have to understand for me, I wasn't a skater. I didn't skate, so I didn't know what Stüssy was, but Alby was my man. Alby would rock it, he had the Stüssy jacket. He'd have on the cap with the Chanel bite, the SS, instead of CC. I was like, " That's kind of dope." He was like, "You want one?" He was like, "Well I got a T-shirt for you." I met Shawn and then he would just send me gear. I started seeing Stüssy gear here and I saw it in Tokyo. I was like, " There's a common thread here. Something's going on." There was no such thing as streetwear at the time. I had had never heard the word 'streetwear'. It didn't exist I'm talking 1988, '89, '90. It was just Shawn handpicking the people that he wanted to rock his shit. When I saw it and saw the cats that he had handpicked, I had already somehow connected with it and I just saw an opportunity, and not to make money, just to really do a dope, dope party. Everything that was happening on the planet that I had access to, that was the one thing that I wanted to do at that time. I wanted to do a Stüssy party. Back then Stüssy wasn't making the money they make now and so he couldn't pay for it. So I paid for it. I bought in cats from New York, London, we all went to Tokyo and we rocked. Shawn was cool. I was like, let's do this Stüssy thing, not even thinking about the future of streetwear.
The Biannual Vol —8 will be available at all chapter stores and at stussy.com on 30 September and in Japan on 7 October.
To listen to the full interview, click here.