Dutch photographer Anne Barlinckhoff took herself off to Cape Town earlier this year to get closer to nature. Her photographs explore the folds of the landscape and the chassis of the human body. In this series, premiering on Amuse, she's also brought a Pineapple on board.
The result is an homage to skin and tone, her three models lit by the purest of south African suns. Anne takes time to ensure that her models are comfortable with each other—and with her—and the result is a series that expresses openness and intimacy as much as physical beauty.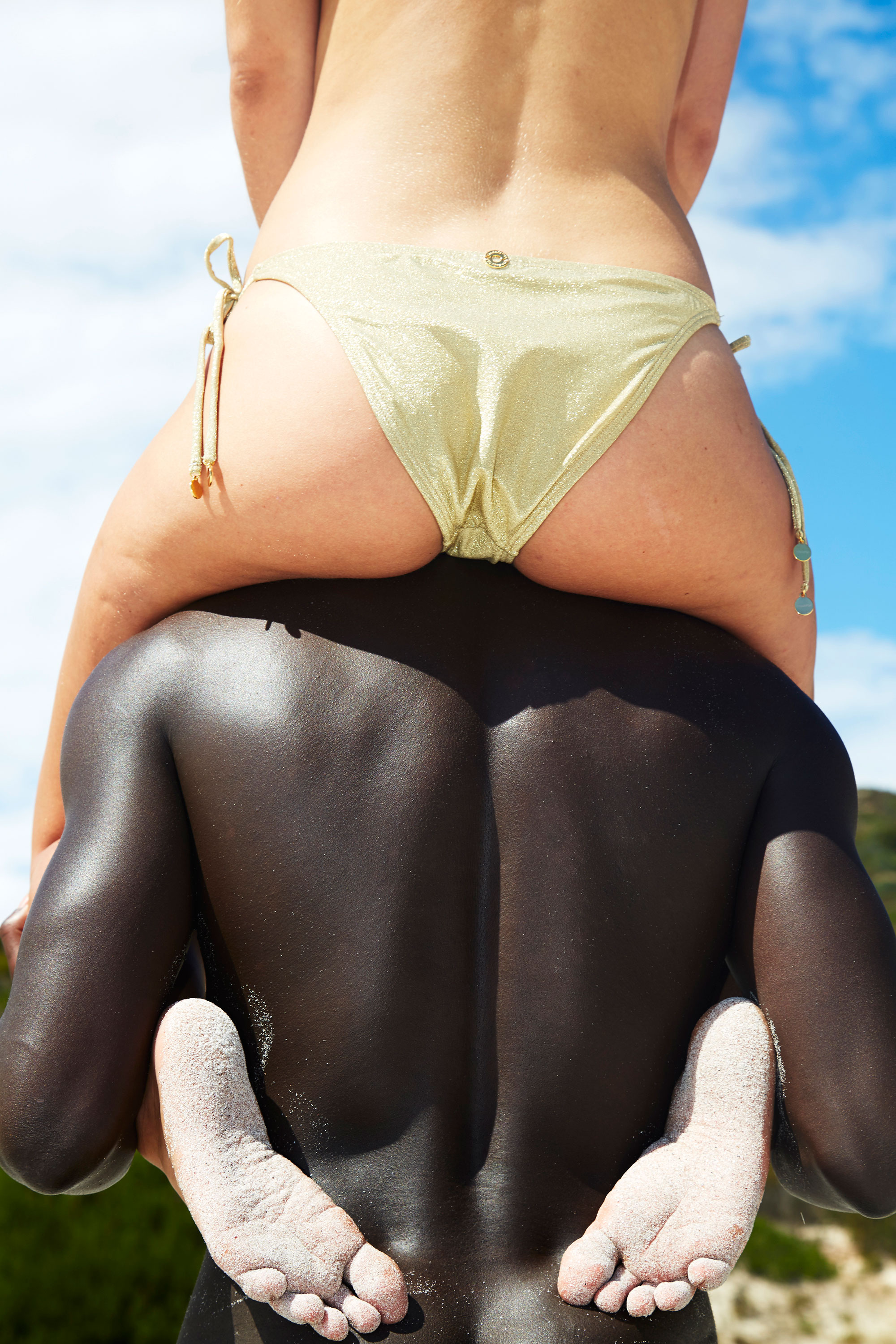 Amuse caught up with Anne to find out more about the series.
Where was this series taken and why did you choose the location?
This series was shot in Cape Town, South Africa. My intention was to do a shoot with a female friend and one male model. As it turned out, the male model brought his friend along who was pleased to join the shoot. They loved it and we enjoyed each other's energy. I focus mostly on women in my photography but this resulted in a beautiful connection between all of us.
Your subjects are mostly female. How was it to shoot two male models and a girl this time? How were the dynamics on the shoot?
I've photographed this woman before so she already trusted me, and because there were two other men—instead of just one—it felt more equal somehow. I have a vision on how to capture her and him and all together, and to let them be. It's maybe not even necessarily about 'the photographer' and 'the models' but about channels of considerations that meet.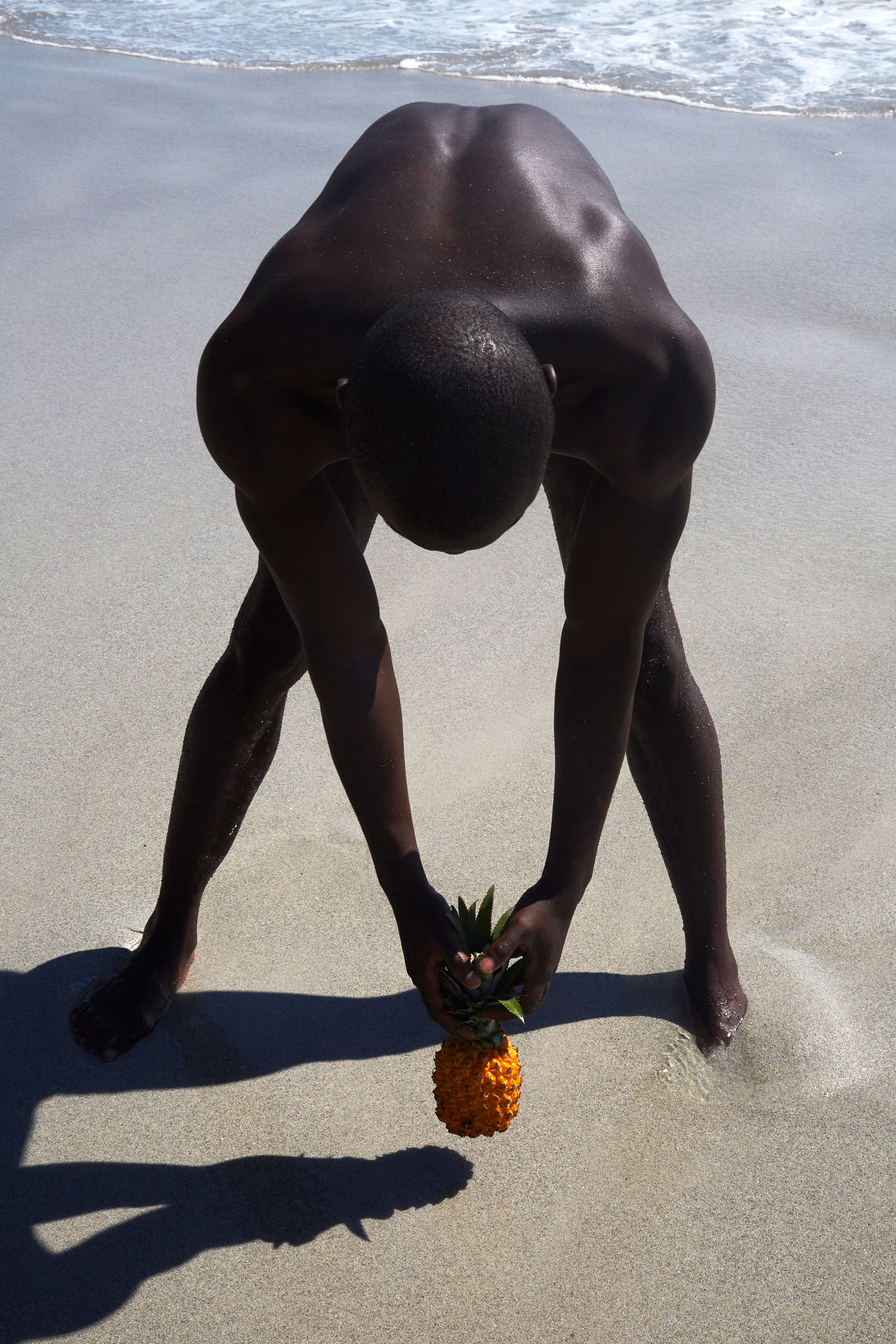 How do you cast your models?
I don't just photograph models, but also people around me, friends, people I find, and people who want to be photographed by me. It all depends on the situation. I try to feel their energy by looking at them, or feeling them. Often I photograph woman more than one time; as it happens, many become my personal friends.
Pineapples were the most photographed fruit a couple of years back, Tumblr was full of them. Why did you use a pineapple for your shoot?  
I love all kinds of fruit and this one just happened to be the one for that day. I always have a feeling that my unconscious choices are somehow connected to the moment.
What other projects are you working on at the moment? 
At the moment I'm working on a series about my childhood.