In one of the highest, driest, most remote landscapes on the planet, astronomers have constructed a series of megalithic devices to peer deep into space. These complex, futuristic artefacts and the strange landscape that surrounds them are what drew French artist Caroline Corbasson to the Atacama, where she's currently shooting a new short film.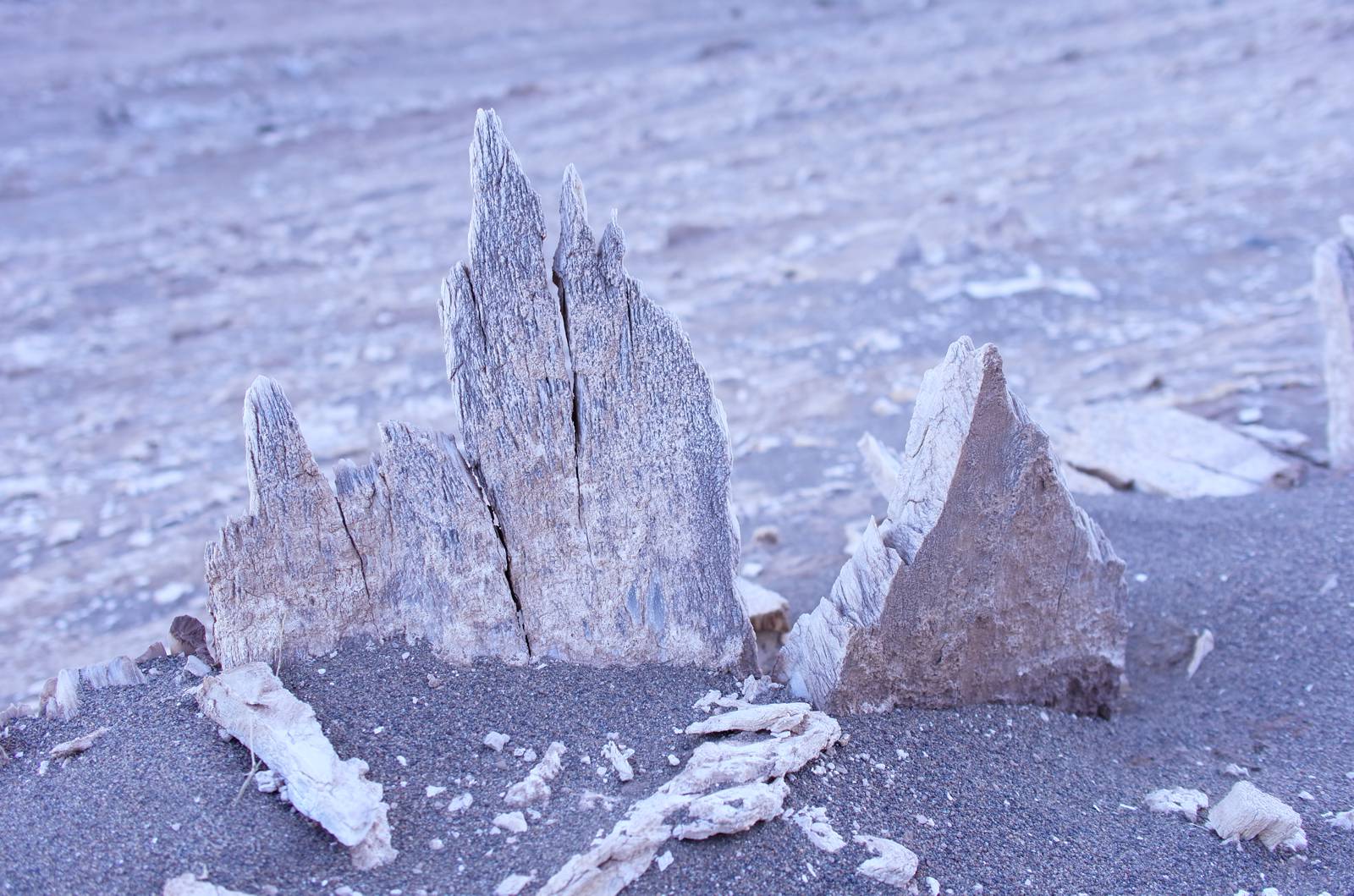 The four main telescopes of the VLT observatory sit high atop Cerro Paranal: a mountain in the Atacama desert in northern Chile. Each takes its name from the indigenous Mapuche language: Antu (Sun), Kueyen (Moon), Melipal (Southern Cross) and Yepun (Evening Star) and in this virtually light- and moisture-free environment, their combined optics and computers can pick out objects four billion times fainter than what we can see with our eyes.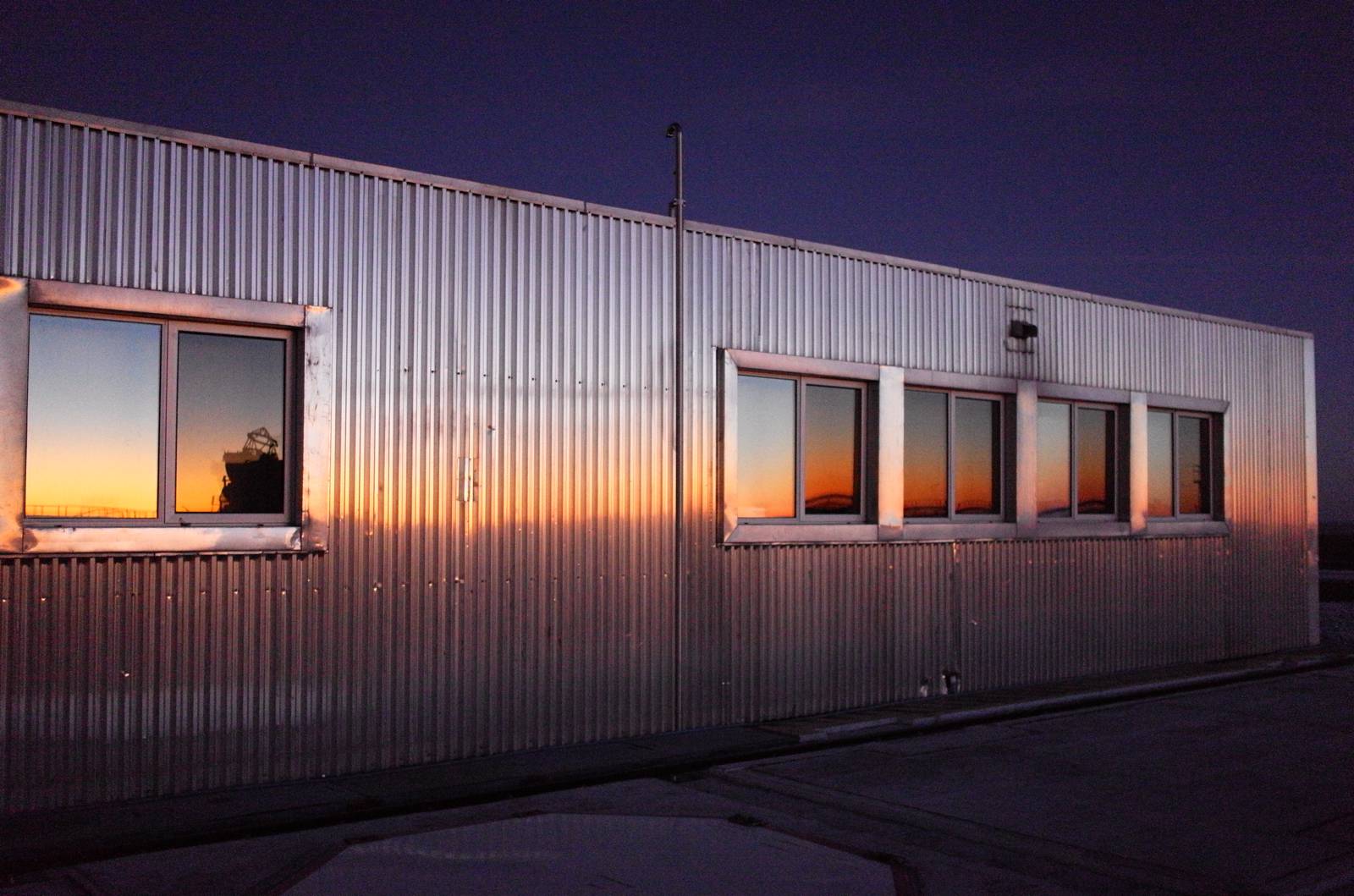 "The Atacama Desert is one of the most hostile places in the world," she explains from Chile. "Because of its aridity, nothing can grow nor survive there, except for a few scorpions and parch lichens. Because of its dryness and saltiness, nothing can really disappear either: all that dies there is perfectly preserved. This great stretch of red dirt does not allow anything to live or die completely; it's a territory that escapes reason."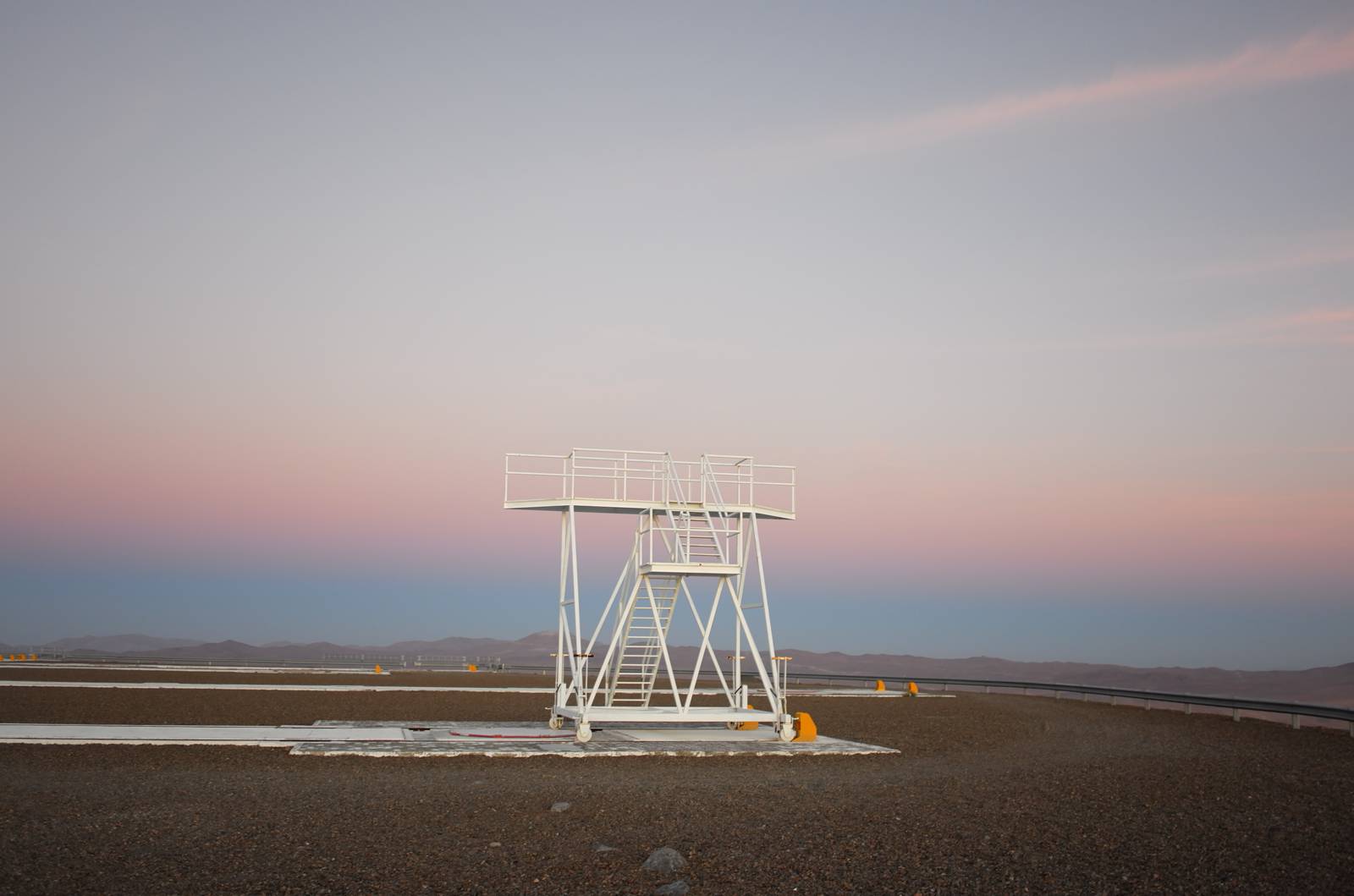 As shown in these early location scouting shots, the surrounding desert is home to a series of surreal sights – ranging from purple-hued mountains, steaming geothermal hotspots and ice-flecked sand dunes to bubbly crystals, wandering vicuñas and mysterious caves.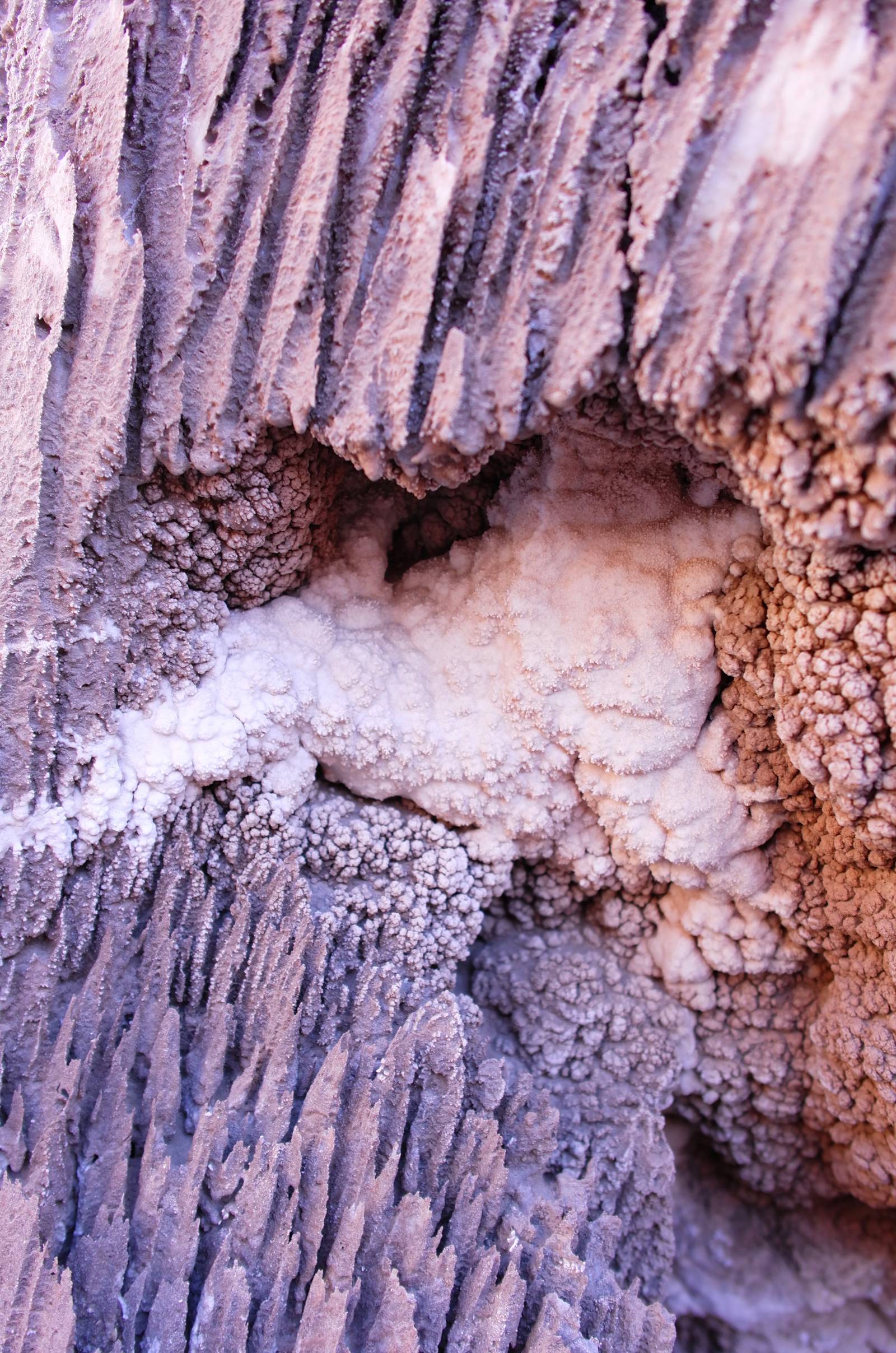 In the midst of this arid world, Paris-based Corbasson is currently shooting material for experimental short in which "prehistoric landscapes are joined by the most sophisticated technologies of our modern world; a place where human beings have to live underground like insects, scouring the universe in search of our origins."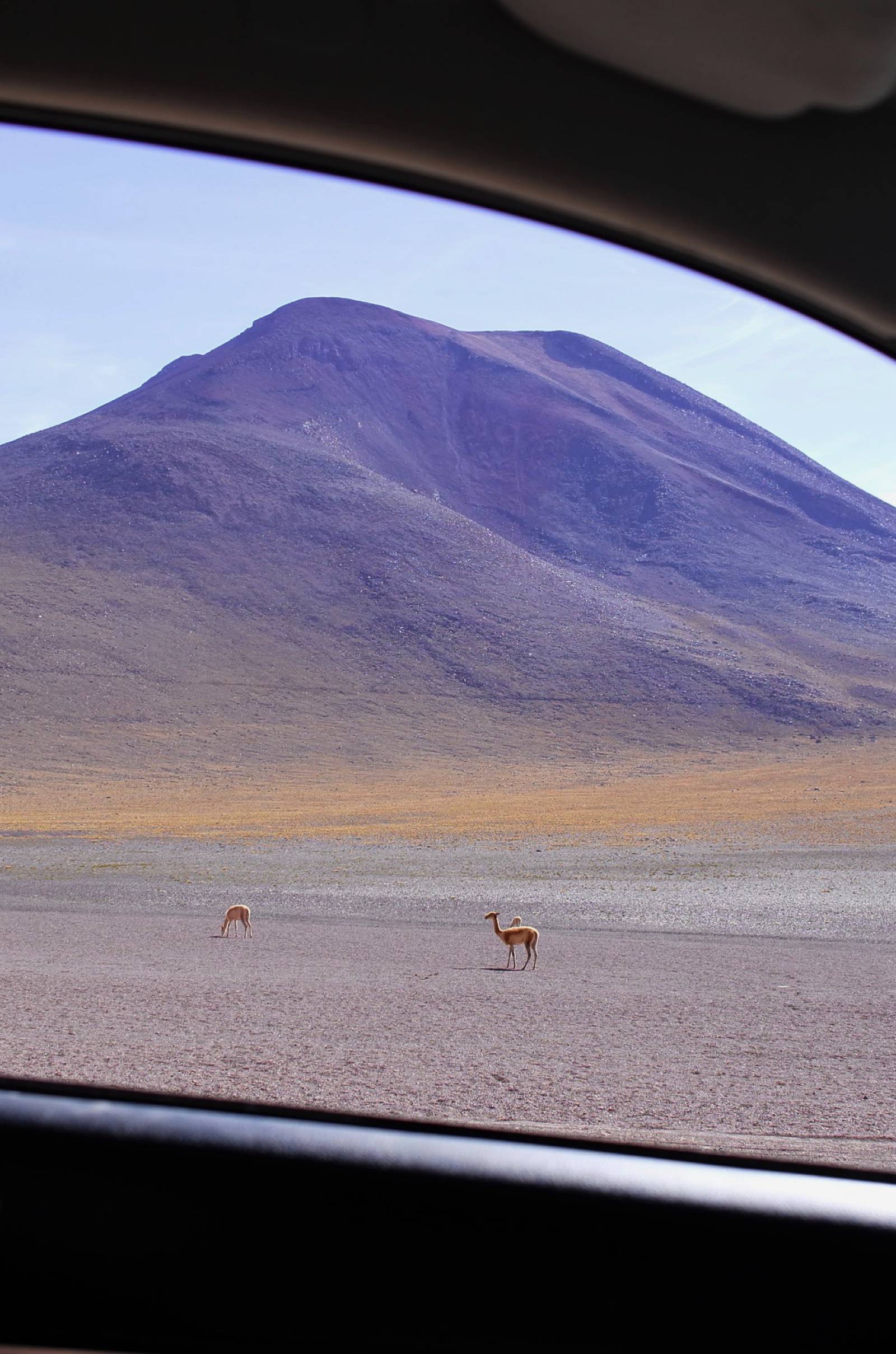 The setting is fitting, considering Corbasson's previous work frequently explores themes of space, geology and the interaction between the two. 2013's Crater is a massive charcoal drawing of an impact crater composed of nine meticulously-drawn panels. Blackout Maps from the same year transposed new darkness onto old star maps, while last year's JWST (After the James Webb Space Telescope) saw her heating and oxidising copper, brass and steel to create a series of hexagonal panels at once reminiscent of the cosmos and of NASA's forthcoming replacement for the Hubble Space Telescope.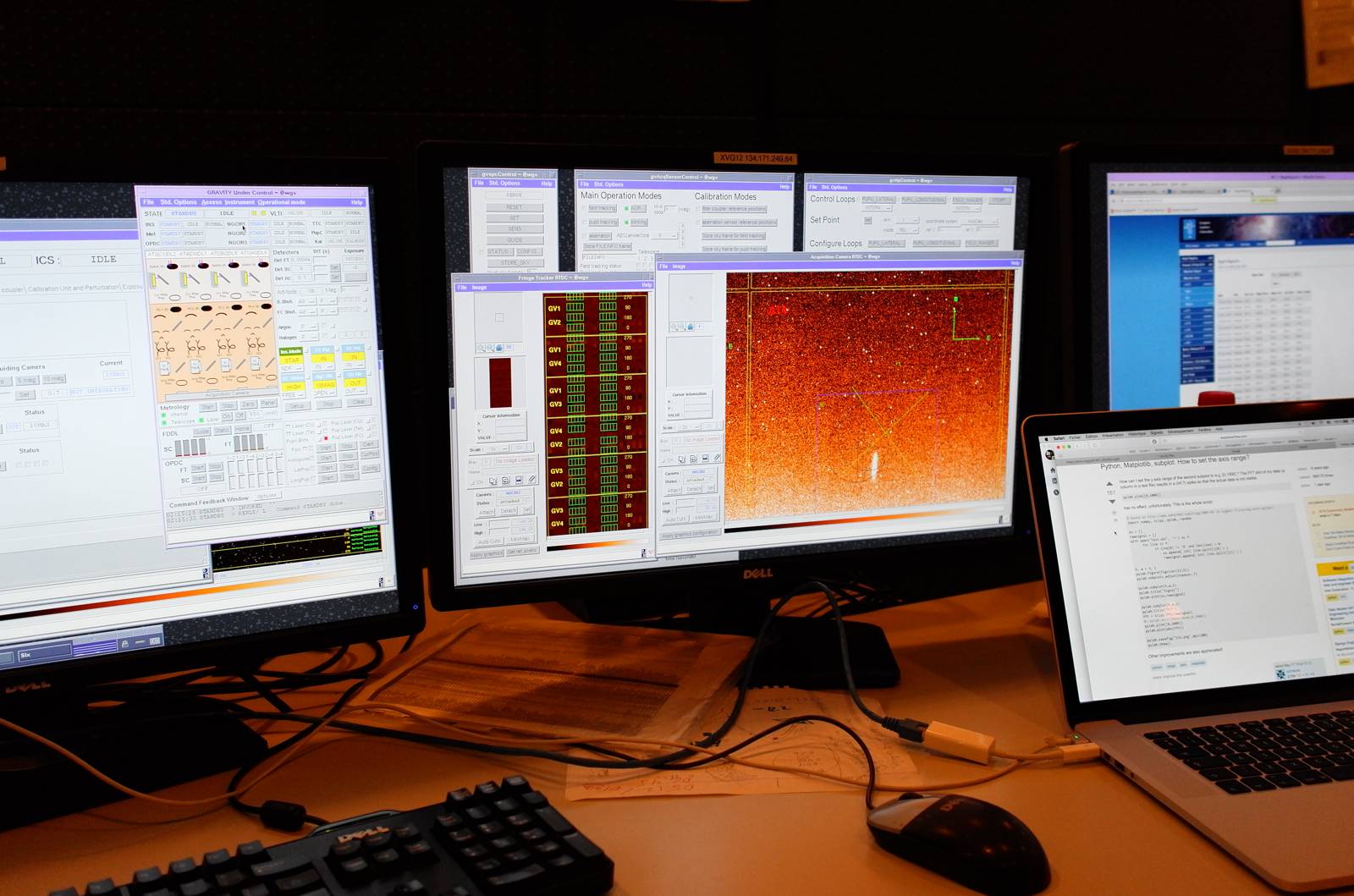 "This desert represents a blank page waiting to be written on," she concludes. "Since time immemorial, long before our age, strange figures, geoglyphs and rupestrian paintings have been engraved there – clues, warnings – by those that have passed through."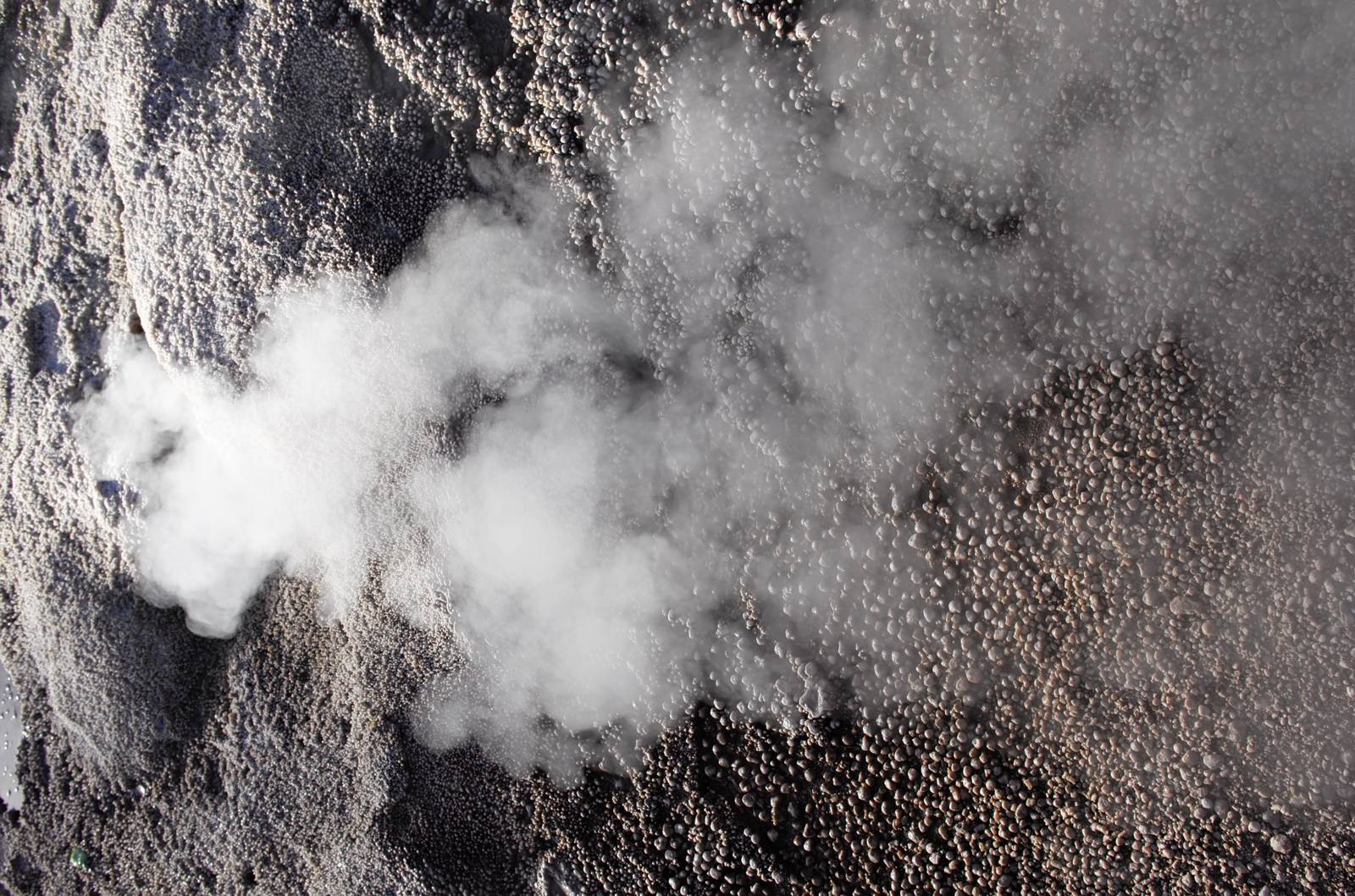 Corbasson's film will be released in June 2017 at galerie l'inlassable in Paris. For more of her work, visit carolinecorbasson.com