There's more art kept in enormous museum storage than there is exhibited in public galleries. Too bad. The Italian photographer and artist Stefano Graziani has spent much time in museum archives all around the world and investigates conservation systems by taking photographs of unseen paintings, sculptures, objects and architectural models.
For his current show, Questioning Pictures, in the heart of Milan's iconic Galleria Vittorio Emanuele II, Stefano Graziani transforms Fondazione Prada's Osservatorio space into a visible archive. Amuse caught up with the artist in Milan.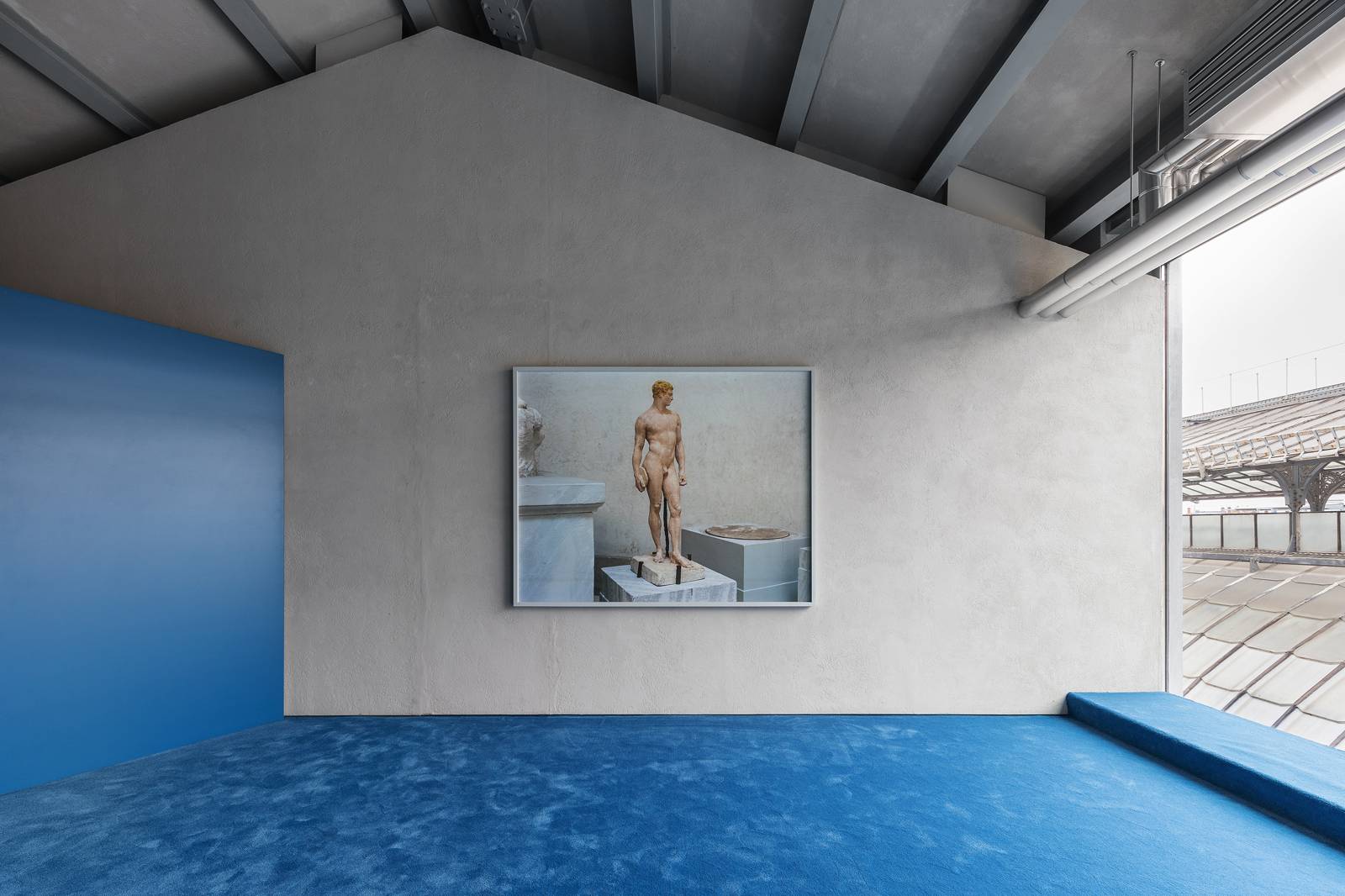 How did you come up with the idea for this show?
I think a lot has to do with what I've done before. There are books and projects which I already developed and they all had this unconscious idea of working within organised collections. For this specific project, the idea came up while working in the collection of the Canadian Center for Architecture in Montreal. I wanted to develop a project within an institution that is able to criticise itself or to rethink itself. With Fondazione Prada I got into this controlled and systematised system, saw it and reorganised it.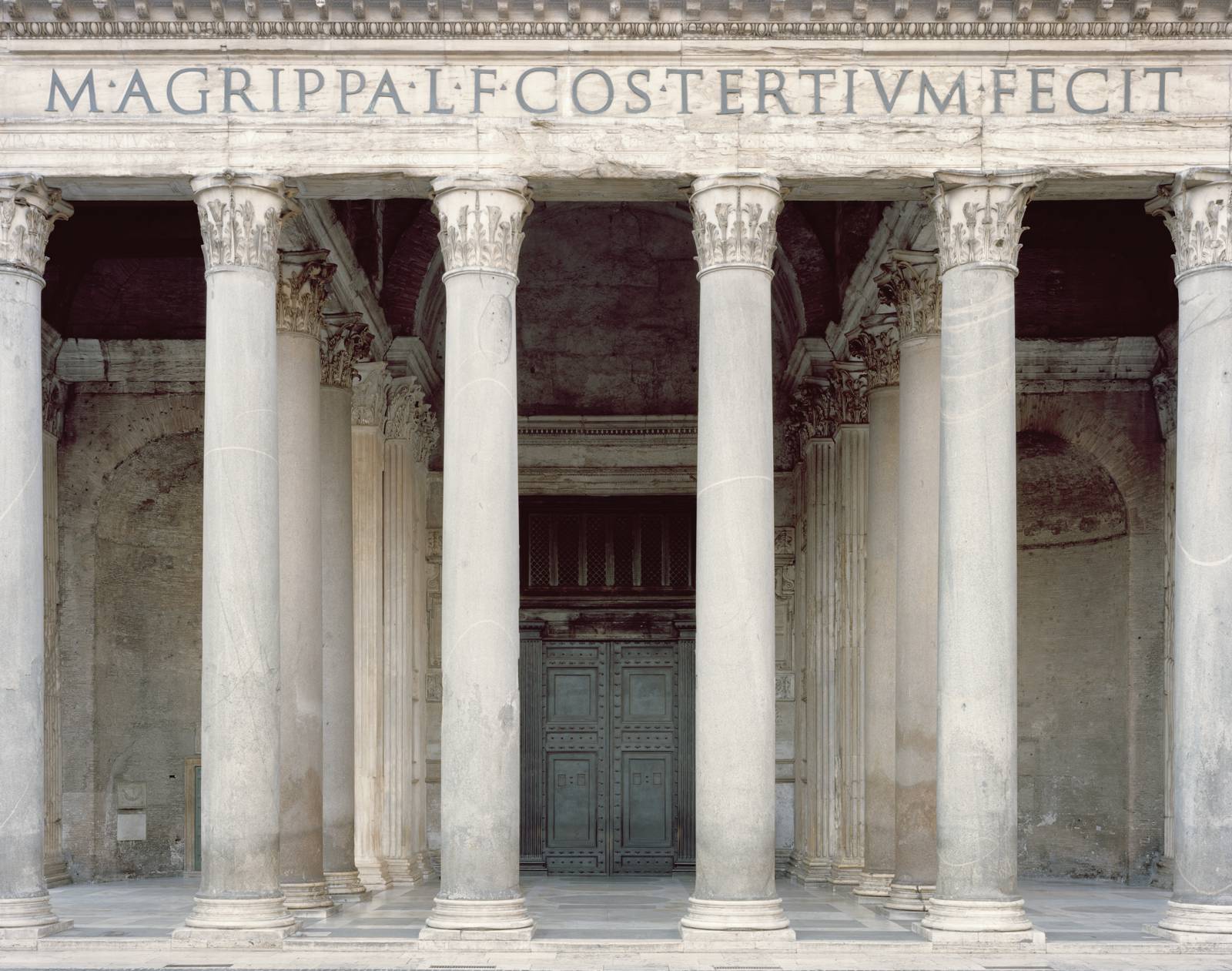 Can you talk about the photograph of a wooden table with fresh apples on it?
It's a Mies Van der Rohe table from 1935, very precious and very important. It's industrial design, we can use it. And I thought, let's try to face the riskiest genre, which is the still life. So I placed the apples on the table, because every photograph is a composition. It's about documentation, about photography that documents what we see and about photography that documents the action and experience while doing such things. I want to give life to objects and works from the archives.
How did you choose the works you photographed for the exhibition?
I found them. A lot had to do with what I already knew. I knew the works from collections and I experienced them in different environments. And with the photographs we can look at these things and objects and re-see them. It opens an infinite system to see objects.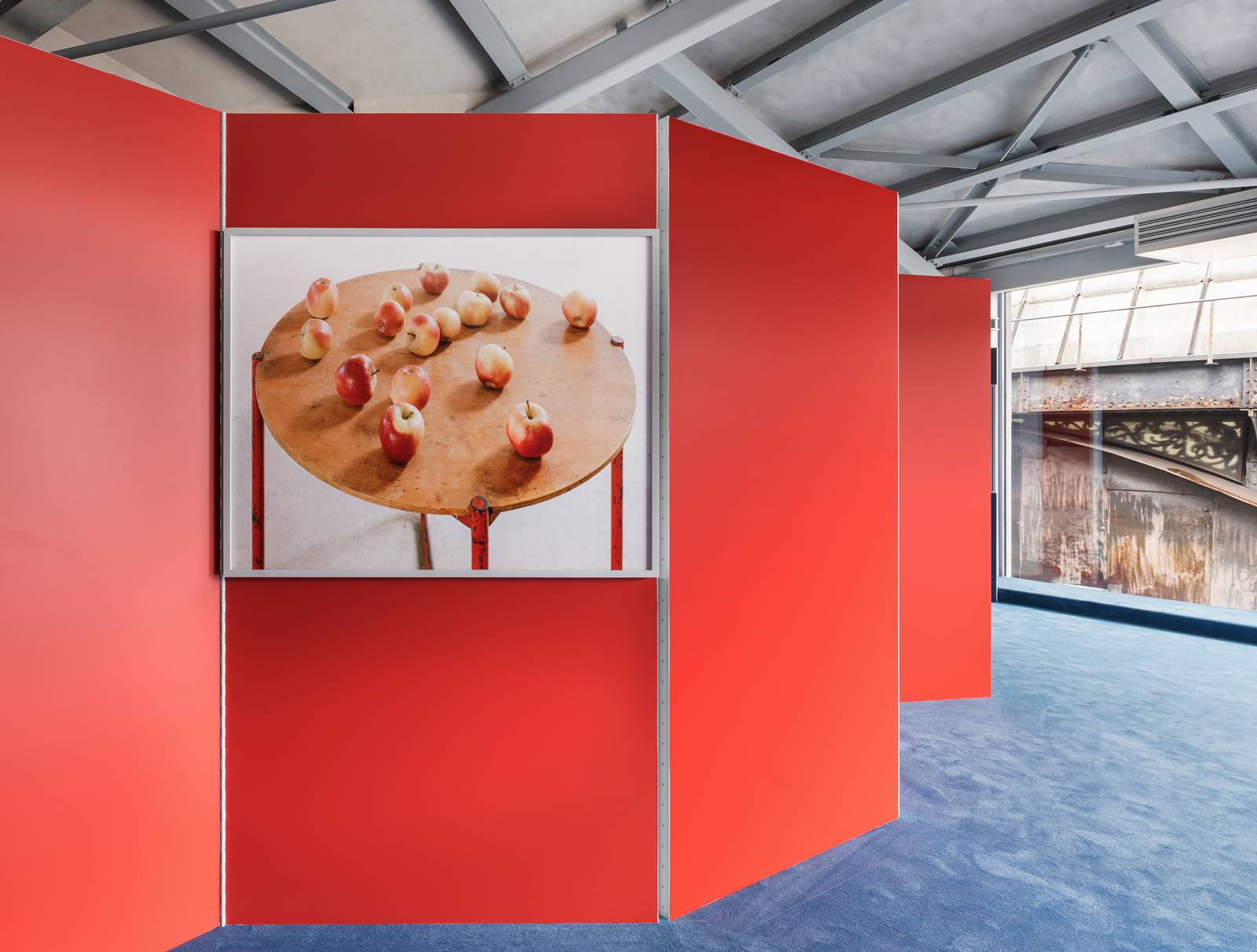 The exhibition design with coloured carpets and folding screens connects all the different artworks.
The folding screens help to have a view on works from different points of view. This is of course intentional but the artworks are not shown chronologically. Everything becomes a form. We see it as what it is and it's not important what it shows, what it documents. You see what you see and what we see is what we can understand. This is the simplest way to describe it.
The exhibition is not just about what you see inside. The outside is significant – the roof and domes of Milan's famous mall.
The outside is great, it's a beautiful view and at the same time it has a strong impact as the exhibition venue. This was something to think about while planning the exhibition design with Fondazione Prada and the architects. We took the decision of not using the walls, except for three big works. By using the centre of the space with the folding screens that have the same colour as the carpet, we include the outside of the space, the impressive roof and domes of Galleria Vittorio Emanuele.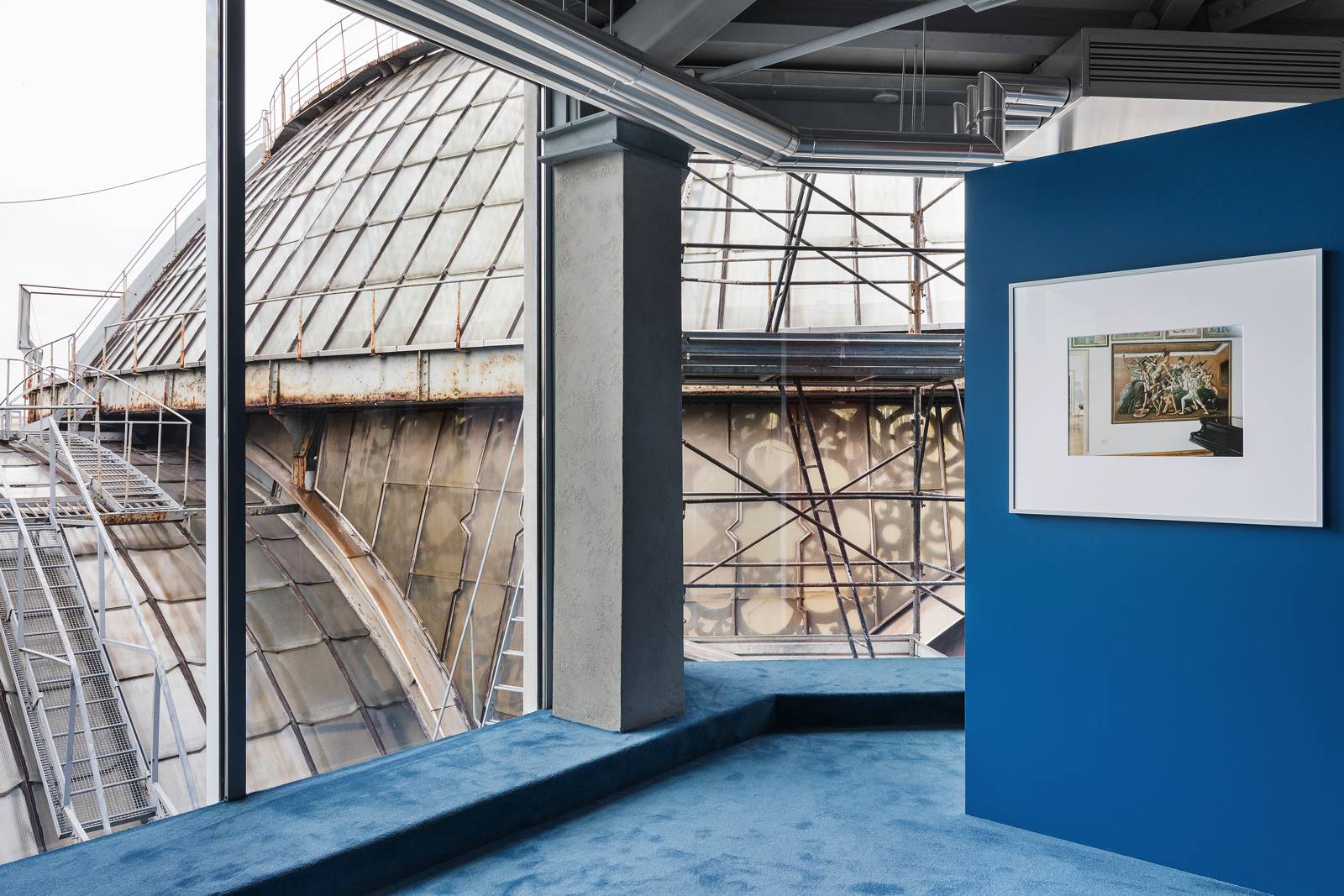 By showing photographs that were taken in other institutions archives, you're creating a new collection in Milan, aren't you?
Yes, that's of course how transmigration of things can happen. And an institution that is able to rethink itself allows this to happen. This exhibition is a dialogue between many people and various institutions.
In your photography, and in this exhibition, forms play a key role. How important is the beauty of an object for your work?
That's a difficult question. Maybe it's about composition. But I think a lot has also to do with what you remember when you go out of a show, what stays in your mind when you go away. Sometimes I don't memorise all the works in an exhibition but I remember a particular feeling. But I can't say what exactly beauty is. Beauty needs to be seen.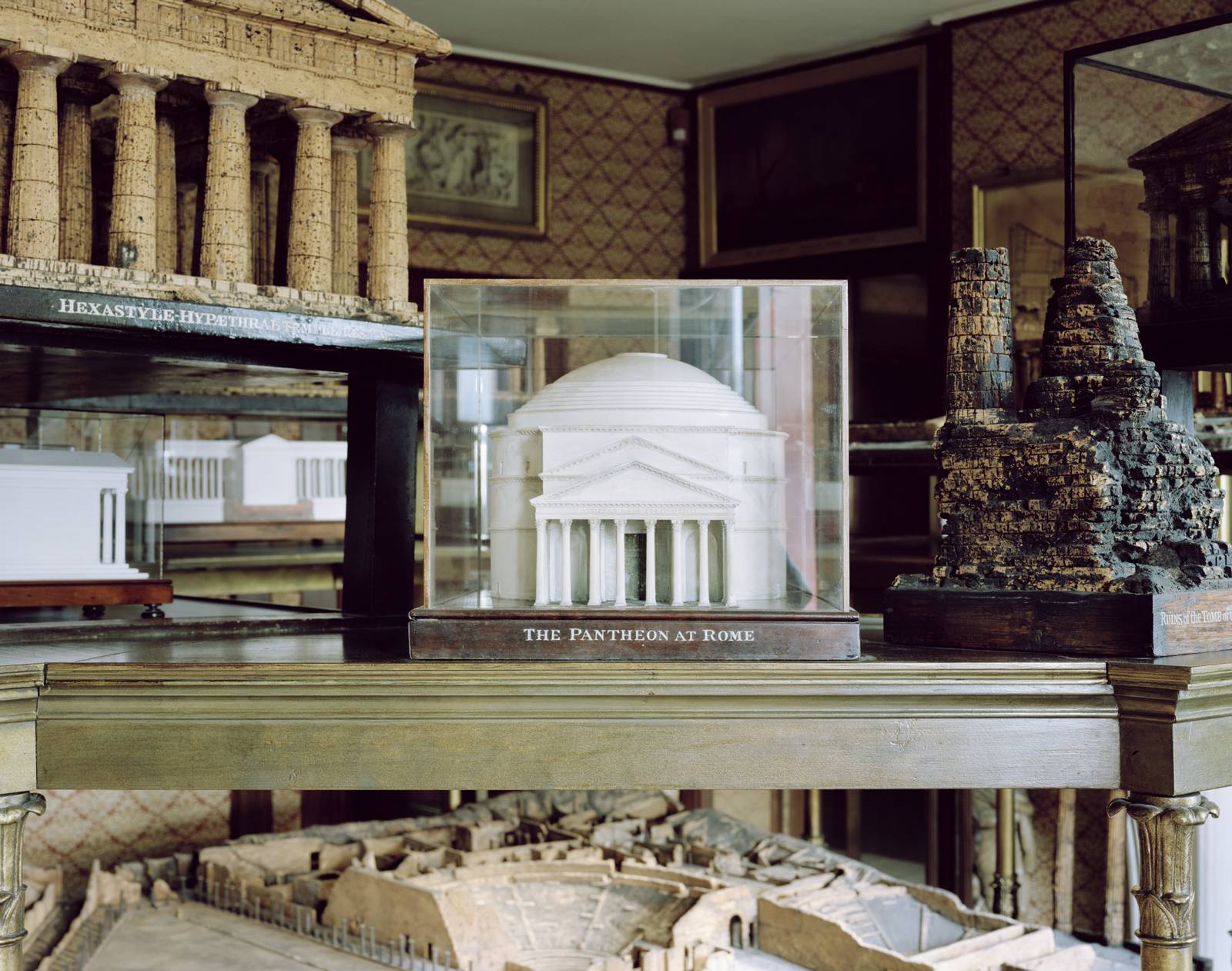 Questioning Pictures is on until 26th February 2018 fondazioneprada.org