To say Brooke Candy is an enigma may seem cliché but it's true. The fiercely outspoken, dewy-faced Freaky Princess is a whirlwind of old-time opulence meets raw star quality.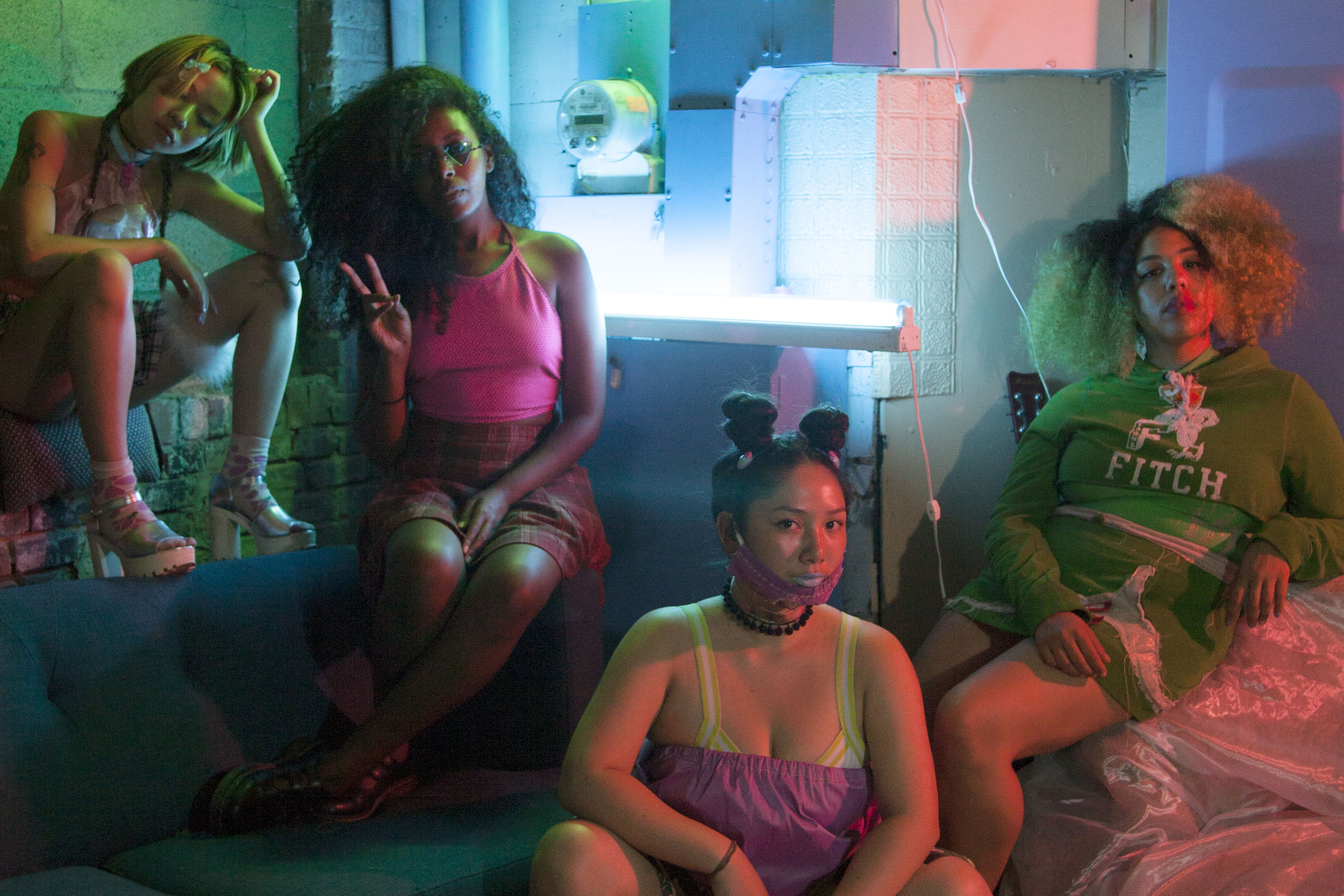 Hailing from Agoura Hills, California, and raised in the belly of the internet's heyday, Brooke soon catapulted from a low-fi stripper-turned-rapper Tumblr-star to a fully-fledged popstar: signing with RCA, working with SIA and finessing as a muse for Steven Klein and Nicola Formichetti.
The shape-shifting popstar is bashing any preconceived notions of who she is—you can't pigeonhole or pin down Brooke Candy—and she's never been more self aware. Effortlessly slinking from genre to genre, Brooke uses her body as a canvas.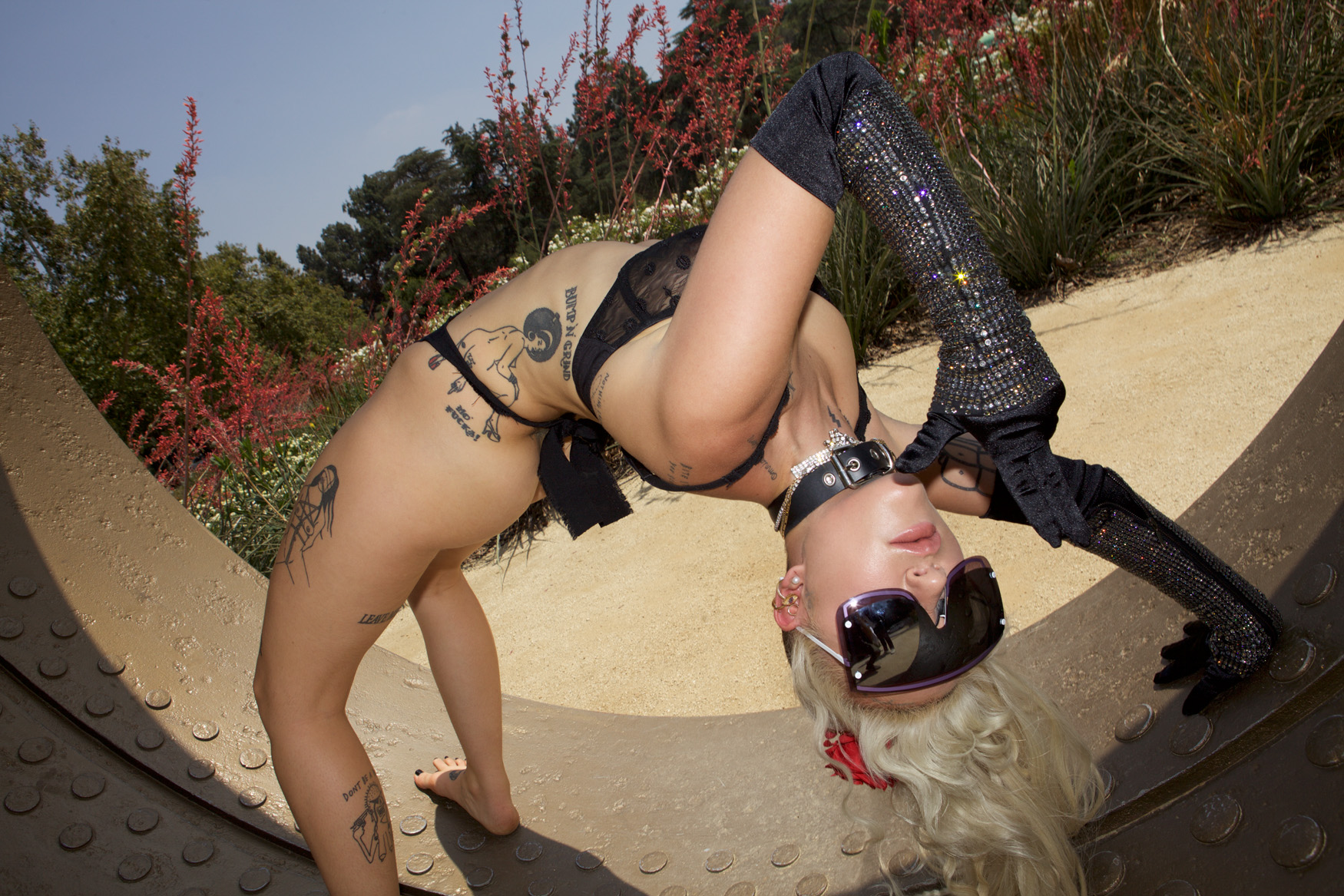 It's been three years since her debut single 'Everybody Does' landed and she's already graced the cover of Paper magazine, casually released her eponymous MAC collection and is about to drop her debut album, which SIA produced. The very same person she accredits to saving her life since going sober little over a year ago.
Amuse caught up with Brooke ahead of the release of her latest single 'Paper or Plastic' to discuss the importance of love, working out and sexuality.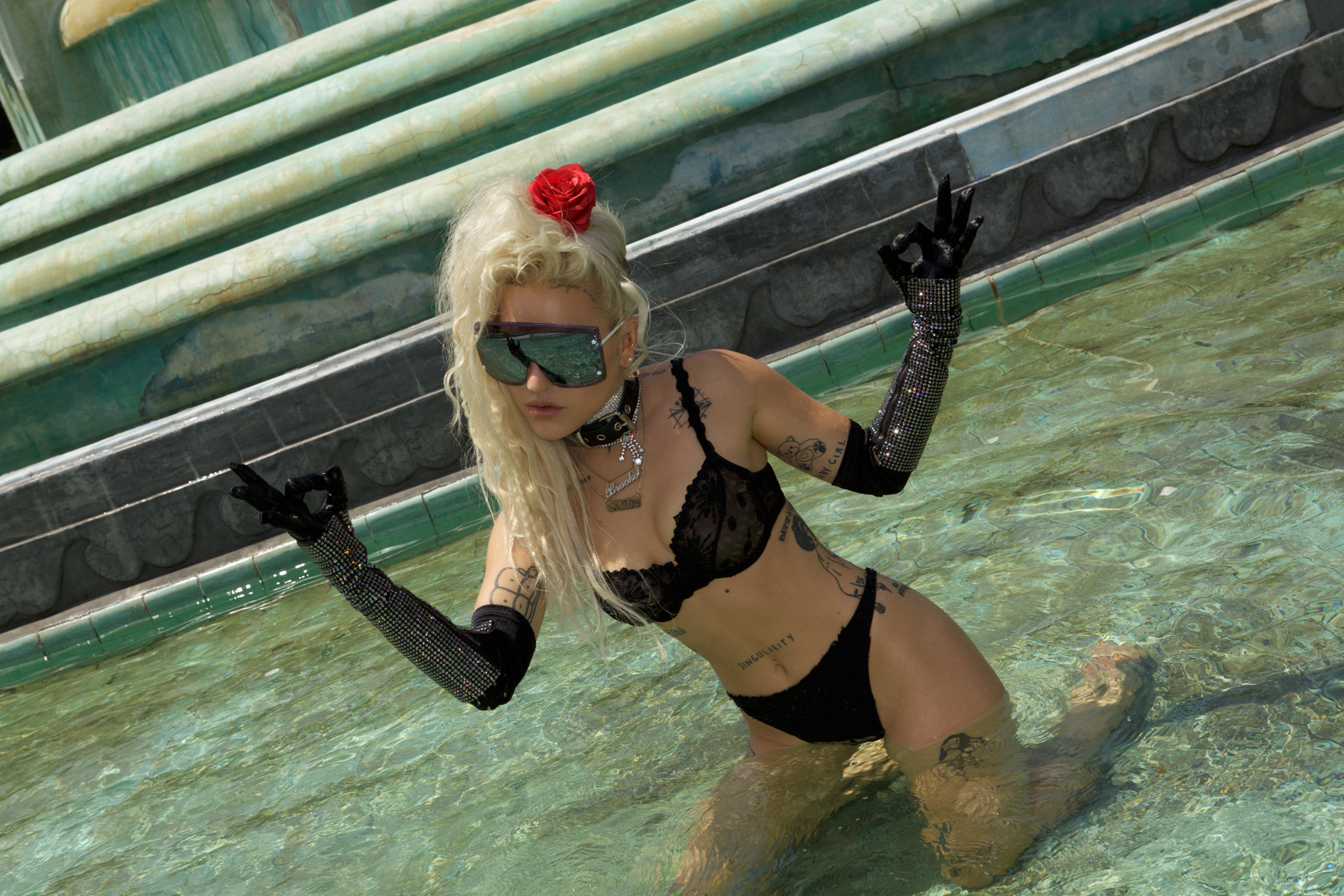 When did you realise you were a natural born performer?
I've never necessarily had an "ah hah" moment of realization that I might be good at what I do, I just always enjoyed performing and making art and I've never believed in living life doing something I didn't enjoy.
Would you say your sexuality has played a big part in your performances?
Ya, it was different and it took some getting used to… ba lot of trial and error moments. I feel very happy and comfortable in my skin now, so I think my performance has only gotten stronger.
When you went tee total, how did that affect your performances? Did you find it harder?
Ya definitely, I'm no longer in survival mode so the decisions I make visually and sonically are becoming much clearer with each passing day. And my life is just INSANE. I mean it's far from perfect but I'm so grateful.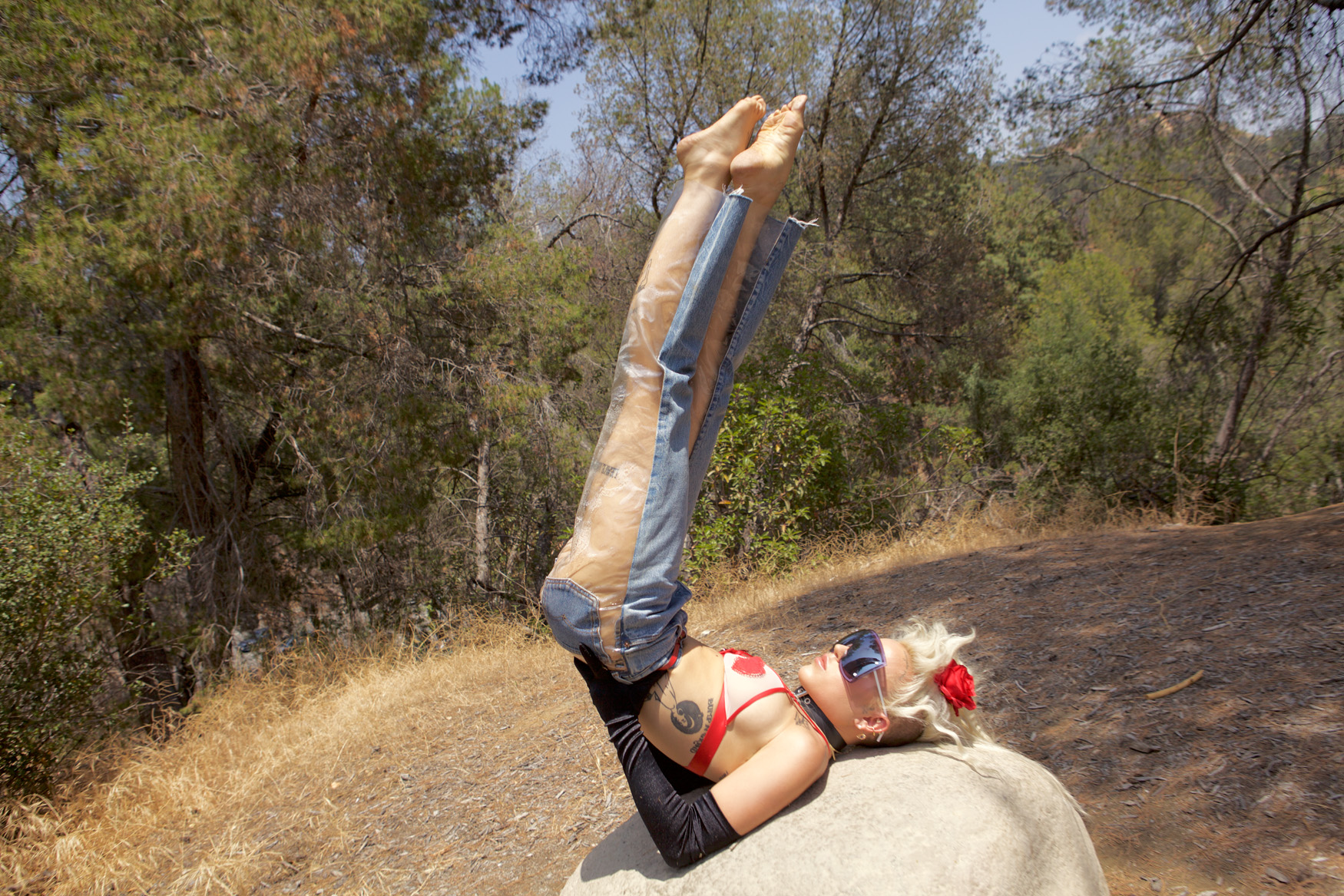 What was the trigger for change?
Oh ya I totally had SO MANY triggers for change. Deep despair, depressive moments, 51/50 [psychologically detained], arrests… some people intervened in my life and urged me to change it. I believe I was very very tired and very close to death, so at that point it was the only option.
My life before I got my shit together was a fucking nightmare! I was living in chaos. I was definitely in some sort of drug-induced psychosis, I was totally paranoid and very very depressed. I wouldn't eat anything or answer phone calls, sometimes I'd lay in bed in the dark for 3 days straight. I was in HELL.
Let's talk about love. Do you have better sex when you're in love?
At the moment I'm not focused on it, right now I'm focused on making music. When I was high all the time I had many lovers but I was just using them to feel something I think, I think if love is on the cards for me then it will just happen, and if it's not that's cool too!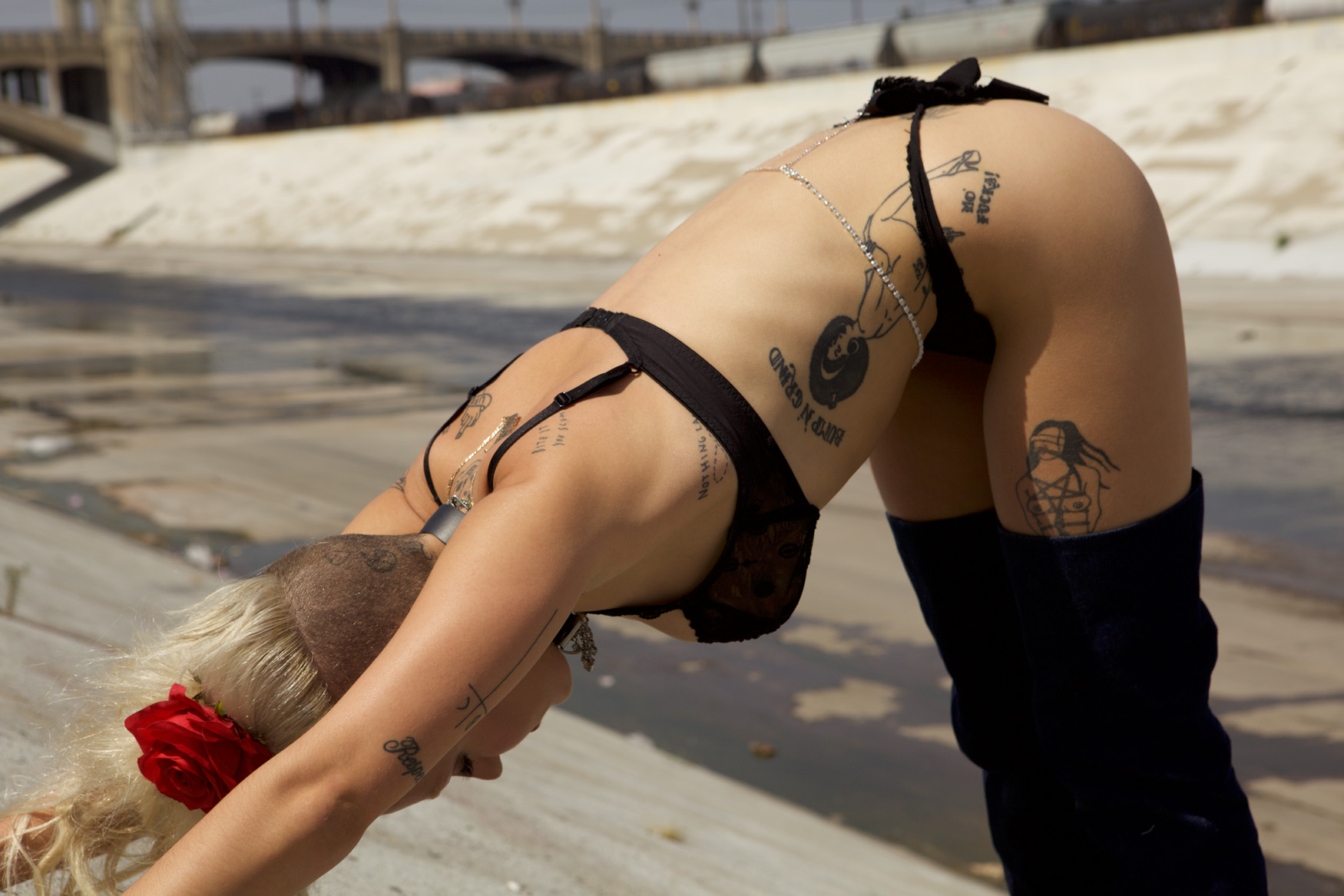 Money or love?
LOVE.
Have you tried tantra?
Hmm no I haven't tried tantra! I have dabbled in bondage and S&M. I actually just discovered these really amazing crystal dildos, they make rose quartz, amethyst and black tourmaline, can you believe it?!
Wow, sounds amazing. Tell me about your fitness regime? You look amazing at the moment, what supplements do you take?!
Omg fun! I'm an exercise nut, I really love surfing, my friend Kassia has been teaching me. I like to hike and go for runs and I love spin class and yoga.
My weekly exercise regime is like this:
Monday: Run 6-7 miles, 100 ab crunches
Tuesday: spin 45 min
Wednesday: 1hr 30min hike
Thursday: spin 45 min
Friday: Run 6-7 miles, 100 ab crunches
Saturday: surf
Sunday: rest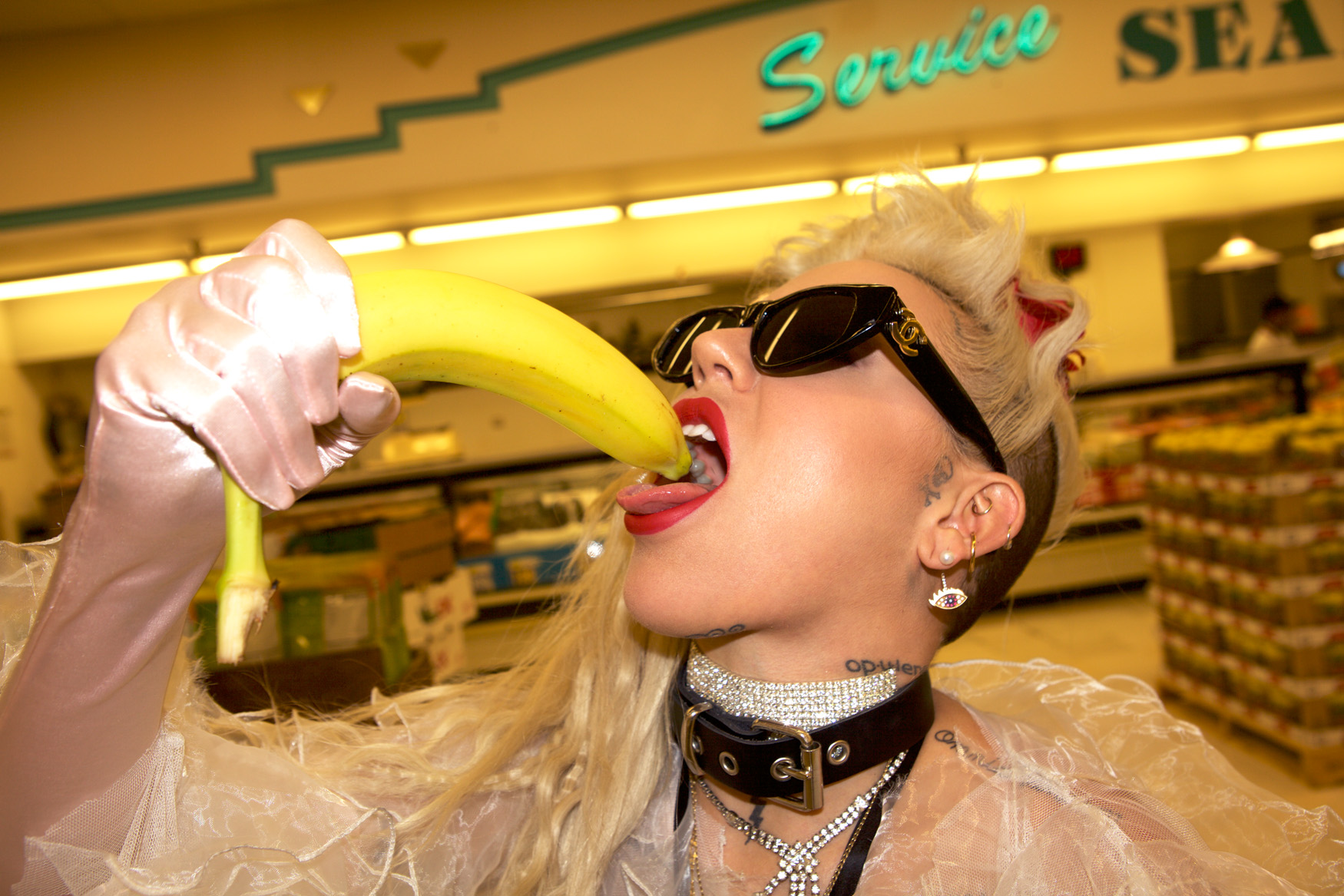 How about food? What's your diet like?
I don't eat any dairy, gluten, or meat. I keep salt and sugar to a minimum. I eat a lot of leafy greens, yams, quinoa, lentils, egg whites or tofu, pears. One day a week I'll eat whatever I want. And I love ginger, I drink a ton of fresh ginger everyday and I love aloe juice. I drink a ton of that everyday too. I like to drink water or orange juice.
What are some of your favourite health food spots in LA?
I love: Erewhon, Kreation Cafe , Vegan Glory, Gracias Madre and Cafe gratitude.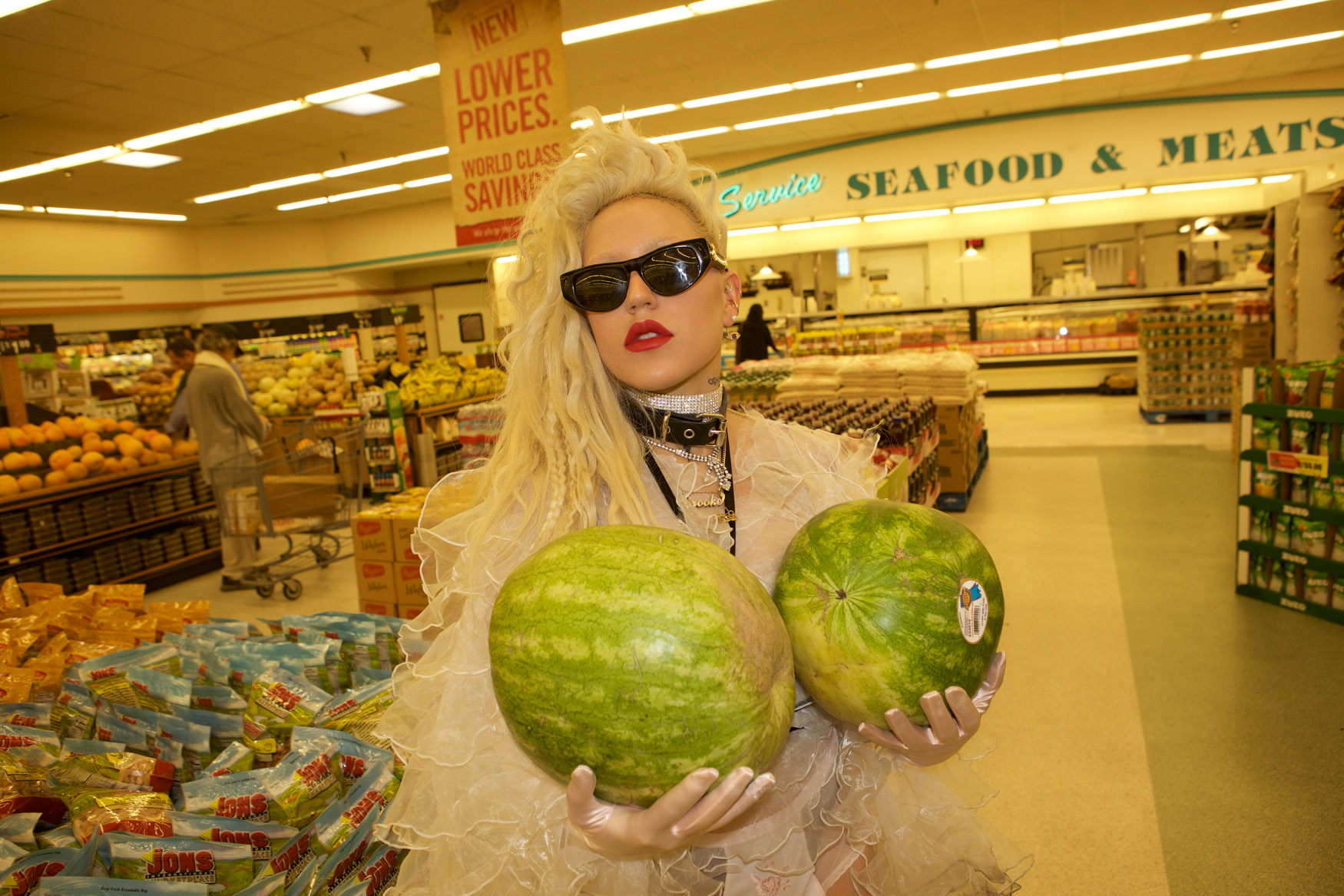 Since you've gone sober how have you found socialising? Have you had to separate yourself from certain people in your life?
No way!!! I still LIVE to go out and have a good time!!! I don't need drugs in me to tear it up on the dancefloor!!!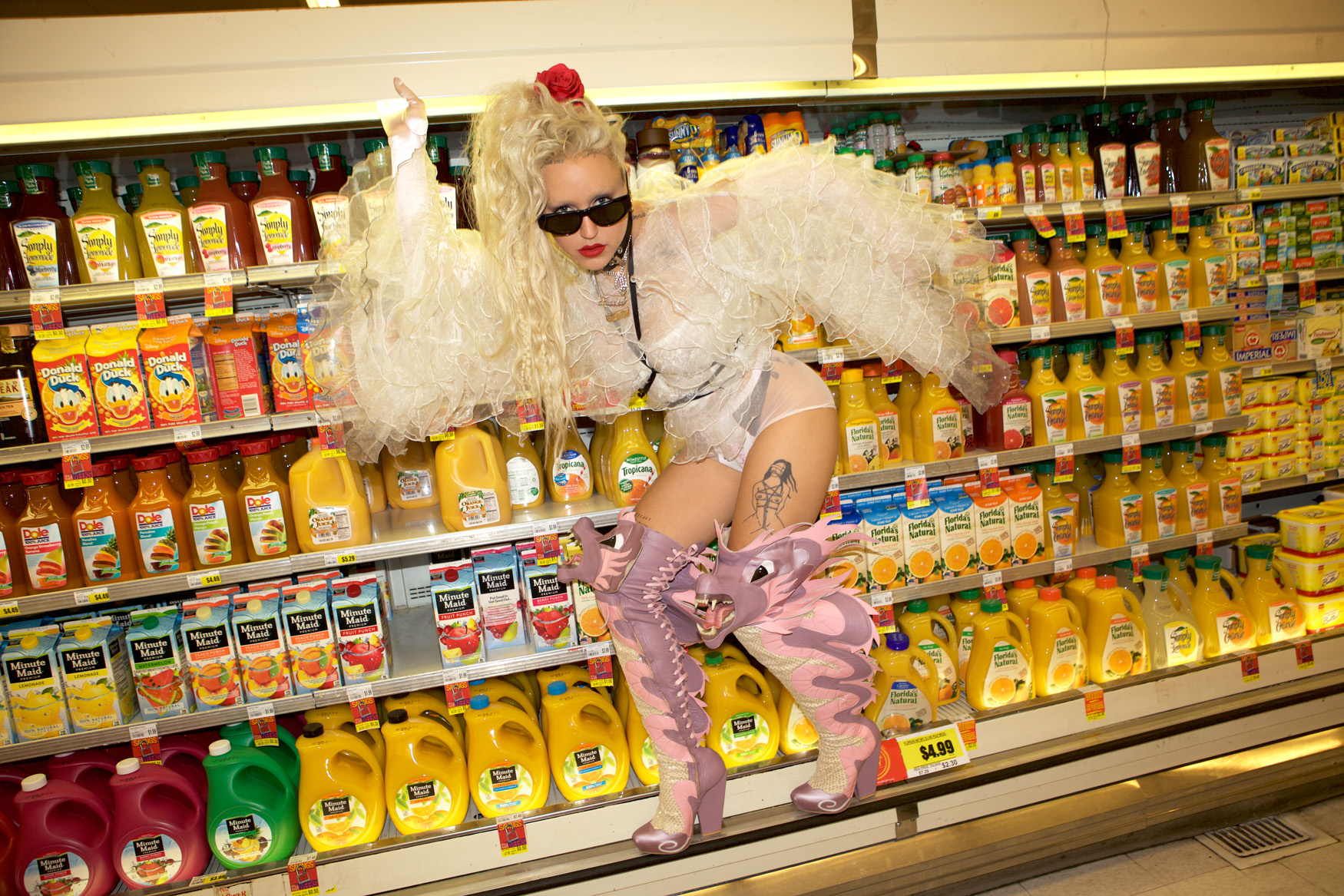 Watch Brooke Candy's new video for 'Paper or Plastic' below.
Credits:
Styling: Alanna Pearl
Hair: Gregory Russell
Makeup: Anthony H. Nguyen