"As a chef, you have to take risks and push yourself out of your comfort zone. That's how you grow," says Gregory Marchand, chef-owner of Frenchie, the Paris institution so good that seven years since they opened reserving a table is nearly impossible – there's still a three-month waiting list.
Tonight, Gregory swaps Haussmannian boulevards for the grimey streets of Shoreditch, London, to cook dinner with James Lowe at Lyle's, the modern British restaurant in the basement of the Tea Building.
Comfort was in short supply for Gregory growing up – he lived in an orphanage in Nantes, western France, until he was 16. It's where he first started cooking, a "simple escalope à veal and à la normande with a little mushroom," he says. That led to a diploma in cooking and a ticket out of Nantes: first, a job in Scotland for seven months and enough money to buy a bus ticket to London.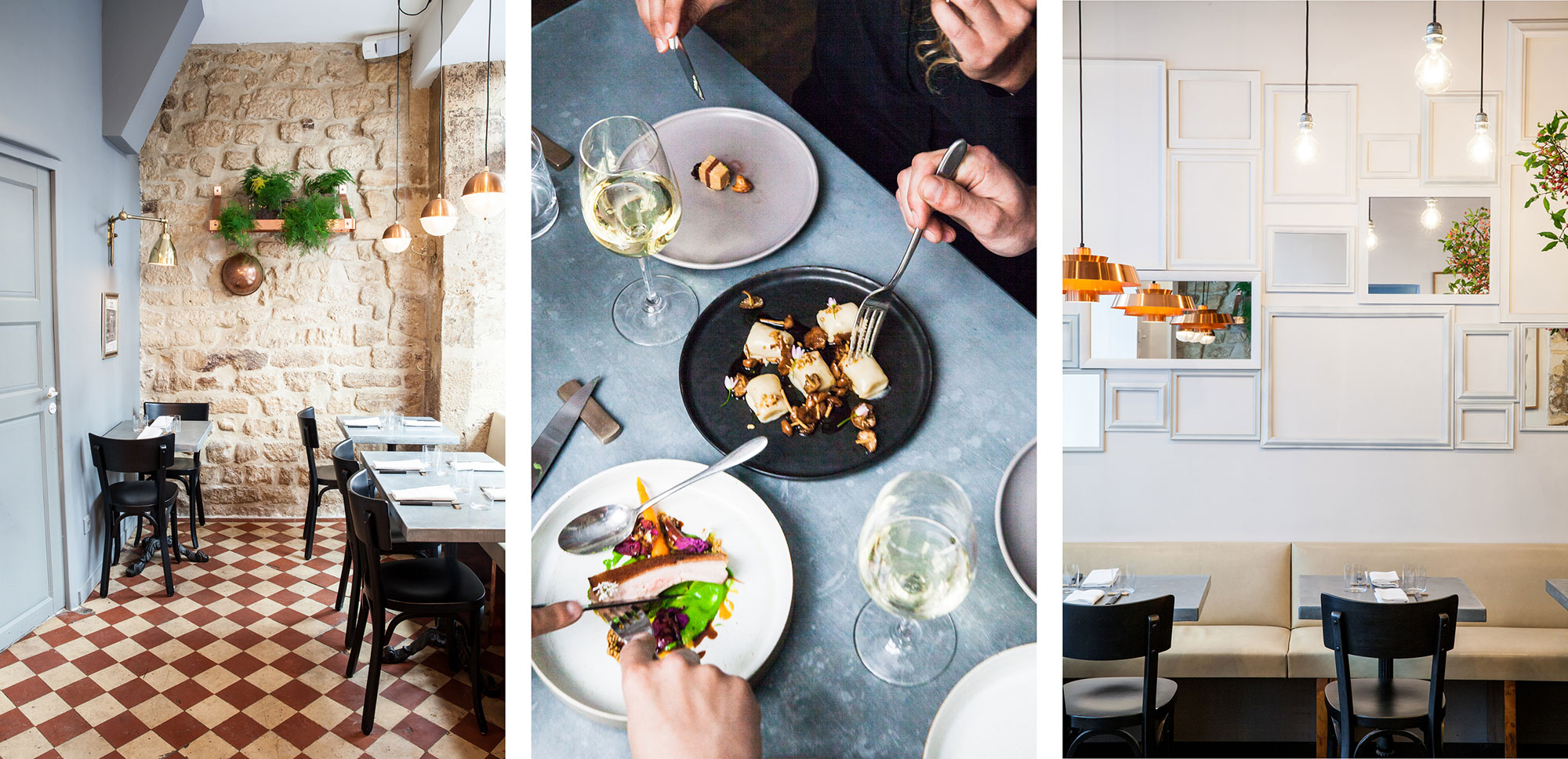 "I love London. I spent most of my twenties working here and I've kept an eye on what is happening on the food scene since I left. That's how I met James," he says.
After stints at the Mandarin Oriental and The Savoy, Gregory left London for Marbella – he set up a shack on the beach and served grilled fish. It was a "sabbatical year in the sun."
He returned to London to open the Electric Brasserie for Soho House owner, Nick Jones, then joined Jamie Oliver as head chef at Fifteen. After three years of training other young chefs from underprivileged backgrounds, and Gregory decided he was done with London.
After a stint at New York's Gramercy Tavern, he got married and moved to Paris. It was time to go solo. With his wife Marie, they borrowed money from friends and family, and opened with just one waiter and him. Et voila: Frenchie, a re-imagining of classic bistro food, one infused with flavours from all the restaurants, chefs and countries he'd come across.
"Nothing was planned and I had no idea what was going on in the Paris scene; I just wanted to create something that reflected my life and my travels. I wanted to open something that was laid back and simple, but good quality and everything well seasoned. I just had this idea for a neighbourhood restaurant, but it got out of control. Two weeks later it was full, and—this isn't fake modesty—to this day I don't know why."
Since then, Gregory has taken on two more sites—a wine bar and a New York-style deli—adjacent and opposite Frenchie on Rue de Nil.
Both he and James want to shake the stuffiness surrounding "fine dining" and create the kind of neighbourhood restaurants you can casually slope to after a hard day at work. This evening will see the two chefs combine fine ingredients with paired back simplicity to celebrate London's Omnivore Festival. It's not a bad way to toast the weekend.
Gregory is in London for Omnivore Festival (until 13th September) and will be cooking with James this evening as part of Lyle's on-going series of guest chefs dinners.