Marni has been steadily growing a reputation for innovative, but easy events that take the pace and pretension out of fashion weeks and design fairs around the world. Their flower markets, fruit markets and Hong Kong roof markets have had some common ingredients: colour, life and joy. For this year's Salone del Mobile in Milan, the brand's Director of Special Projects, Carolina Castiglioni, has decided to put on a Colombian dance where the public can come in, don a bright skirt and move around their HQ space (where they also host their fashion shows) to live percussion. The Colombian connection comes off the back of their limited edition furniture which is created in collaboration with a group of women there. You can only ever buy Marni furniture in the duration of Salone, so you have just two days to get your hands on (and butts in) one of their chairs. We spoke to the glowing Carolina about her most precious projects, how she spreads happiness and how she got this dreamy job in the first place.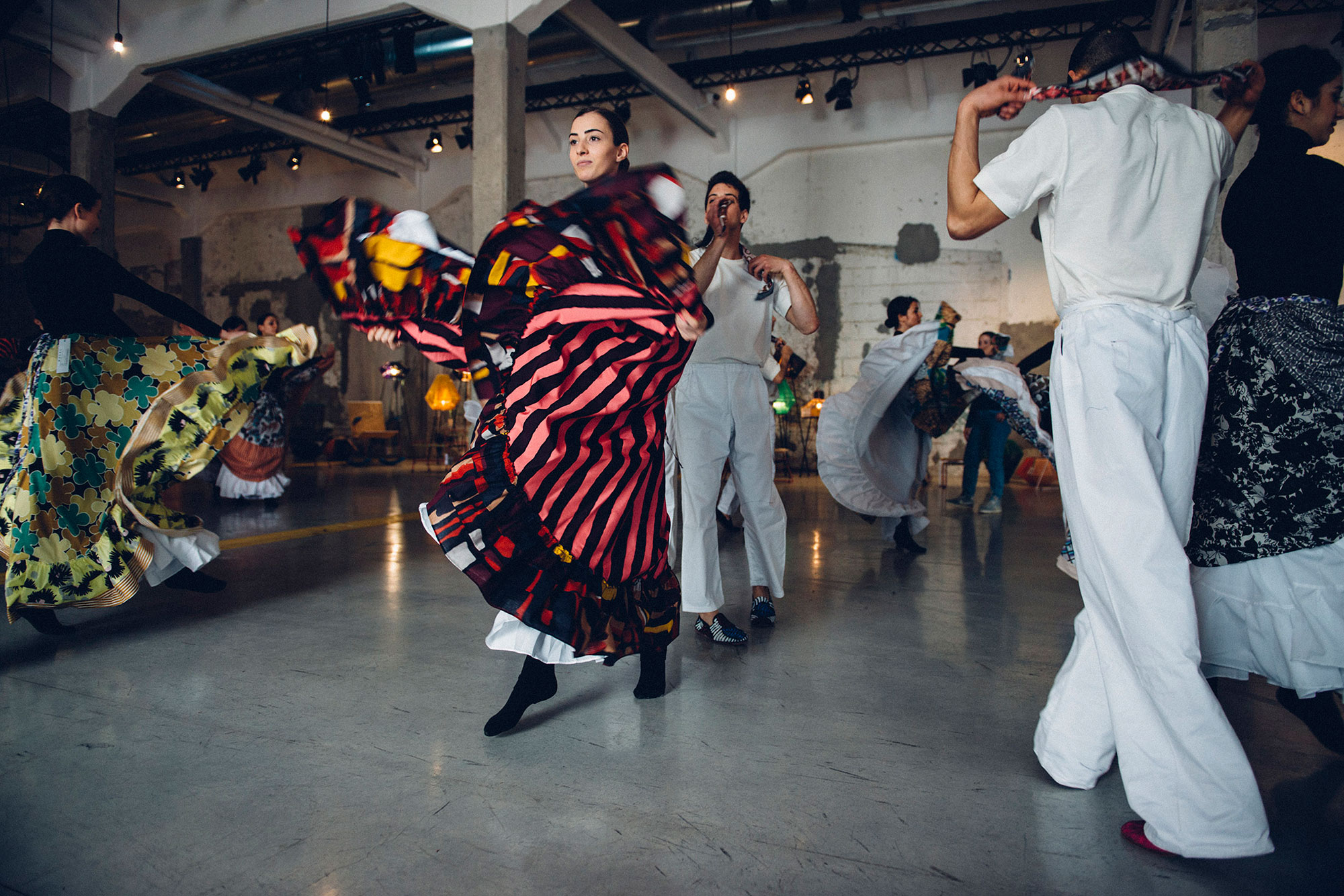 What are some of the founding ideas behind Marni's special projects?
We started this idea of having all our events open to the public, so the public can join in and participate. For Salone, we wanted to continue that. Also, after the event, Looking For Marni, that we did in February for the launch of our eyewear collection, we did a performance. So we said, "OK it's nice to continue the performance with the music." It's many years that we've produced a limited edition furniture collection with a group of women in Colombia. Through the work, we can guarantee them independence. And so, the link was quite clear to us: Colombia, music, dance. We found out that in Colombia there's this traditional ball called Cumbia. It's a mixture of South American and African culture. So here we have a ballroom and we have all the skirts and people can join the lesson of Cumbia wearing the skirts. We will have a group of dancers and percussionists.
All Marni projects seem to be joyous and celebratory.
Yes, it's nice, because through these events, I think people can understand the Marni DNA, which is not only fashion, but something more. You can join in with the happiness and joy.
Is there pressure to do something massive for Salone?
We do our own thing, in our way. Usually all the people come here and they enjoy our exhibition. We're not worried about doing anything too strange to attract people. It's going to be really easy and relaxing.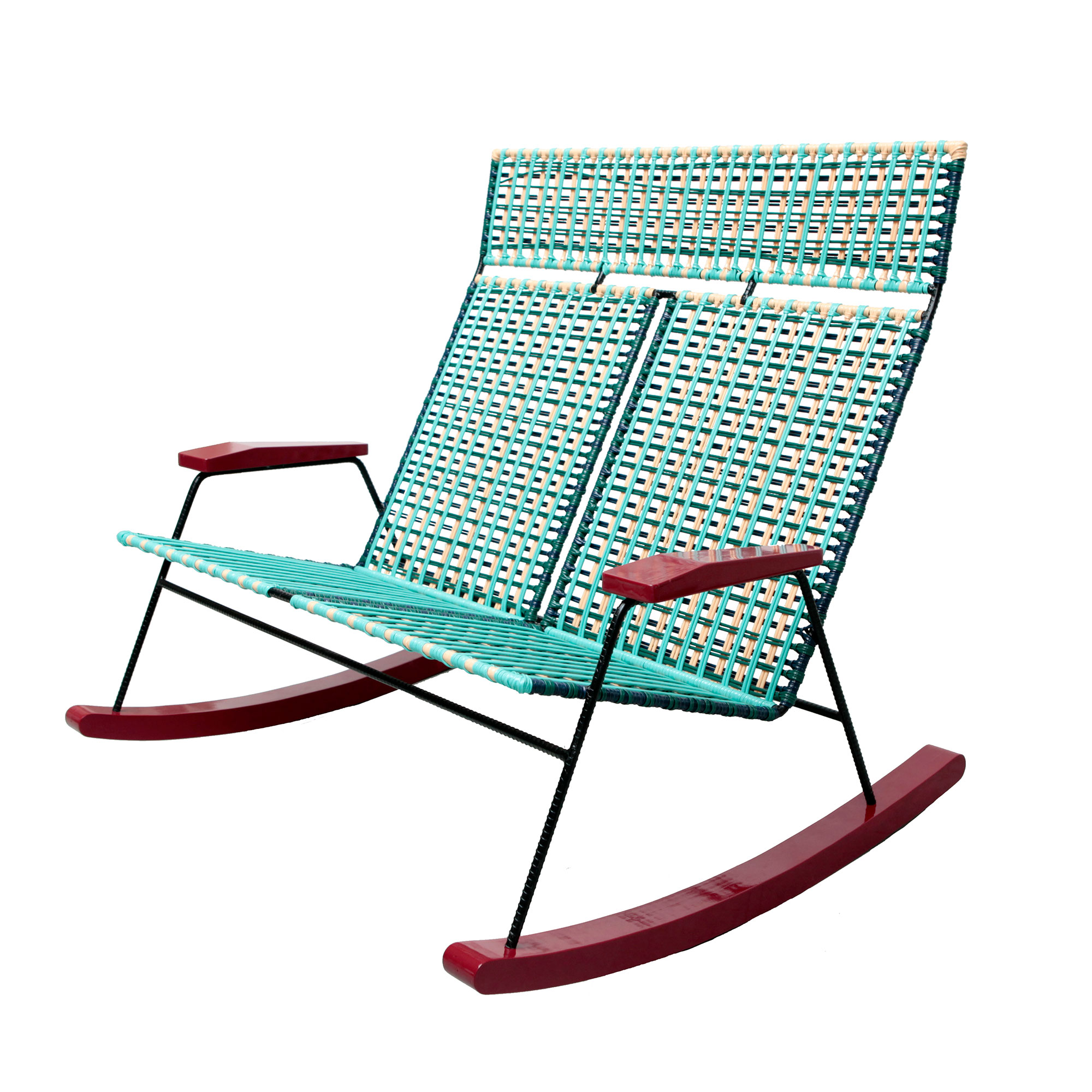 You use the same space for thee shows. Do you find it a versatile space, or do you like the challenge of working within these limitations?
It can change a lot. If you see it during the fashion show, it's completely different. I think it's a really nice, clean space.
How did you get into doing special events for Marni?
I did Fashion Business at Marangoni in Milan, then I joined Marni about 10 years ago. I started in the commercial department following Far East and Middle Eastern markets, then I moved into retail and was the buyer of accessories for all our shops in Europe and America. In 2006 we launched Marni e-commerce and were the first ones to have a website with all the categories that we had in our normal shop. The idea was to have the same atmosphere and things as in the Marni shop. Then I decided to leave buying and to follow all the special projects like at the Venice Biennale and Salone del Mobile and all the things we do that are not the core business.
Which Marni special projects have you been particularly happy with?
I think the flower market was really special. We had 7000 people come in after the fashion show. It was a Sunday, a sunny day and all the people came with family and children and we had a workshop where people could create necklaces with our elements. People were sitting on the grass. It was really nice. Also, the Hong Kong roof market was really emotional because it was on the pier by night. You were surrounded by the lights of the city of Hong Kong with this Massimo Bartolini artwork making a lake of lights. It was really impactful and strong. We decided to have the sound of the flower market event from Milan, which we'd recorded. It created a connection.