This summer in Berlin, there's the ultimate laid-back experiment: a huge, tree-lined lido in the capital's leafy Wedding district showcasing artwork and serving up pommes. Welcome to Tropez!
A noisy and diverse crowd splash about in the turquoise waters, ordering fries and Capri Sun from the tiny kiosk before lying out on a deckchair or a towel. But as well as the typical Euro summer leisure, there's great work on show from artists including Jen Rosenblit, Soren Aagaard and the city's accomplished collective Creamcake.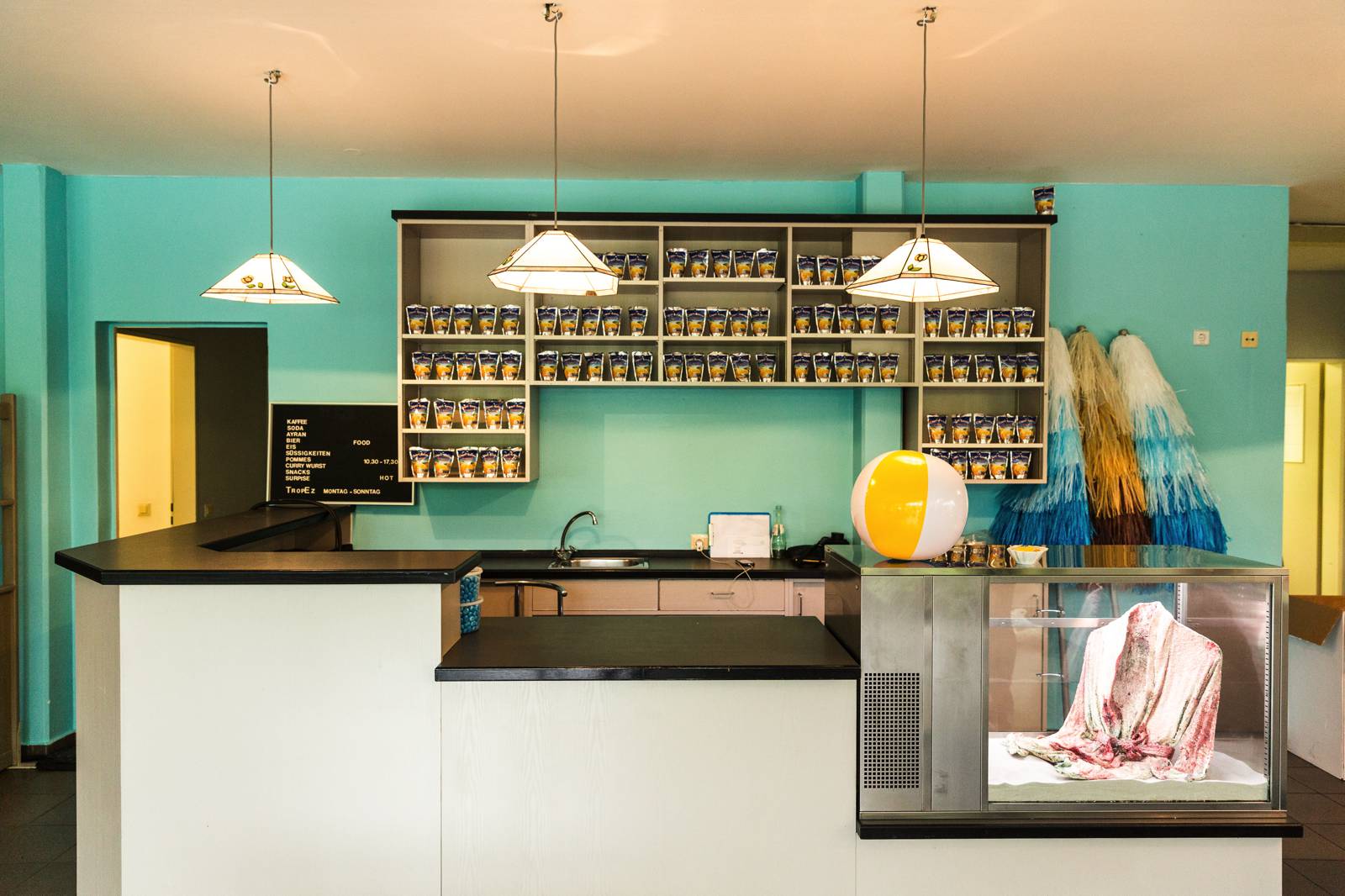 The public pool Sommerbad Humboldthain was turned into an exhibition space by Nele Heinevetter. Its aesthetic mirrors the primary colours of the water, slides, German snacks and surrounding canopies of trees; azure blues, postbox reds, canary yellow (like the french fries) and evergreens.
Tropez' inaugural summer exhibition POOL kicked off last month and runs through until mid September, showcasing artists, performers, musicians, authors, and curators who will mingle with the more frequent guests of Berlin's most beautiful public pool, among them Søren Aagard, Broken Dimanche Press, Sofia Duchovny, John Matthew Heard, Hervé Humbert, Michael Kleine, Kris Lemsalu, Zoë Claire Miller, Alejandro Almanza Pereda, Mary Audrey Ramirez, Starship, Markus Wirthmann and Samson Young.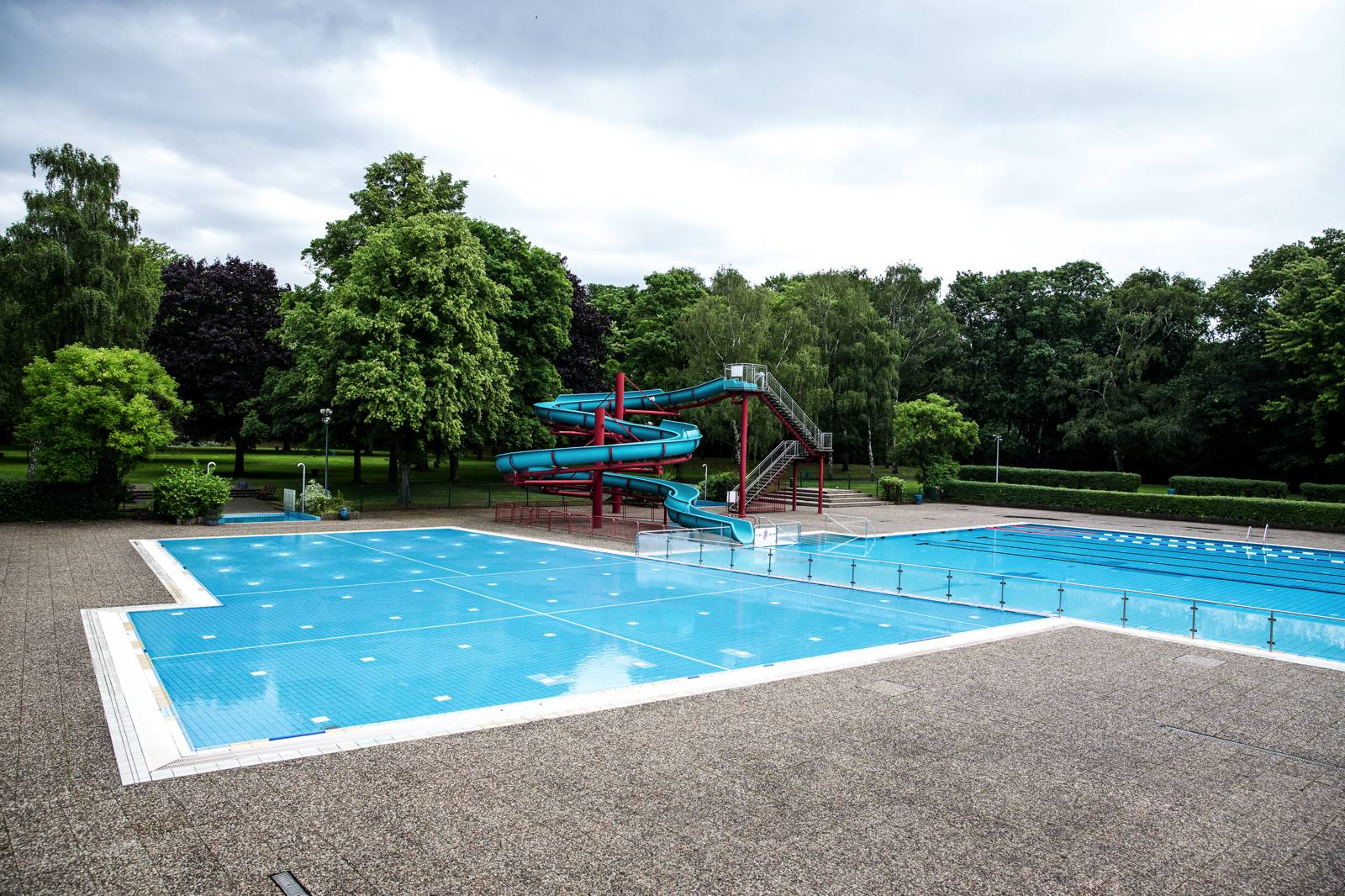 Drop by the kiosk (which serves up yellow gin chartreuse cocktails in branded plastic cups) to sit and hear live readings and watch experimental screenings with people from all over the neighbourhood. Next to you might sit an indie publisher, on the other side a teenage kid and his mates, fresh from pool bombing and dunking. Esteemed queer collective Creamcake run regular nights at nightclub OHM and open up dialogues focused on openness and solidarity. Artists at the intersection of music, performance, activism, and contemporary art are tackling topics from the refugee crisis to the Eurozone mess, austerity to neoliberalism.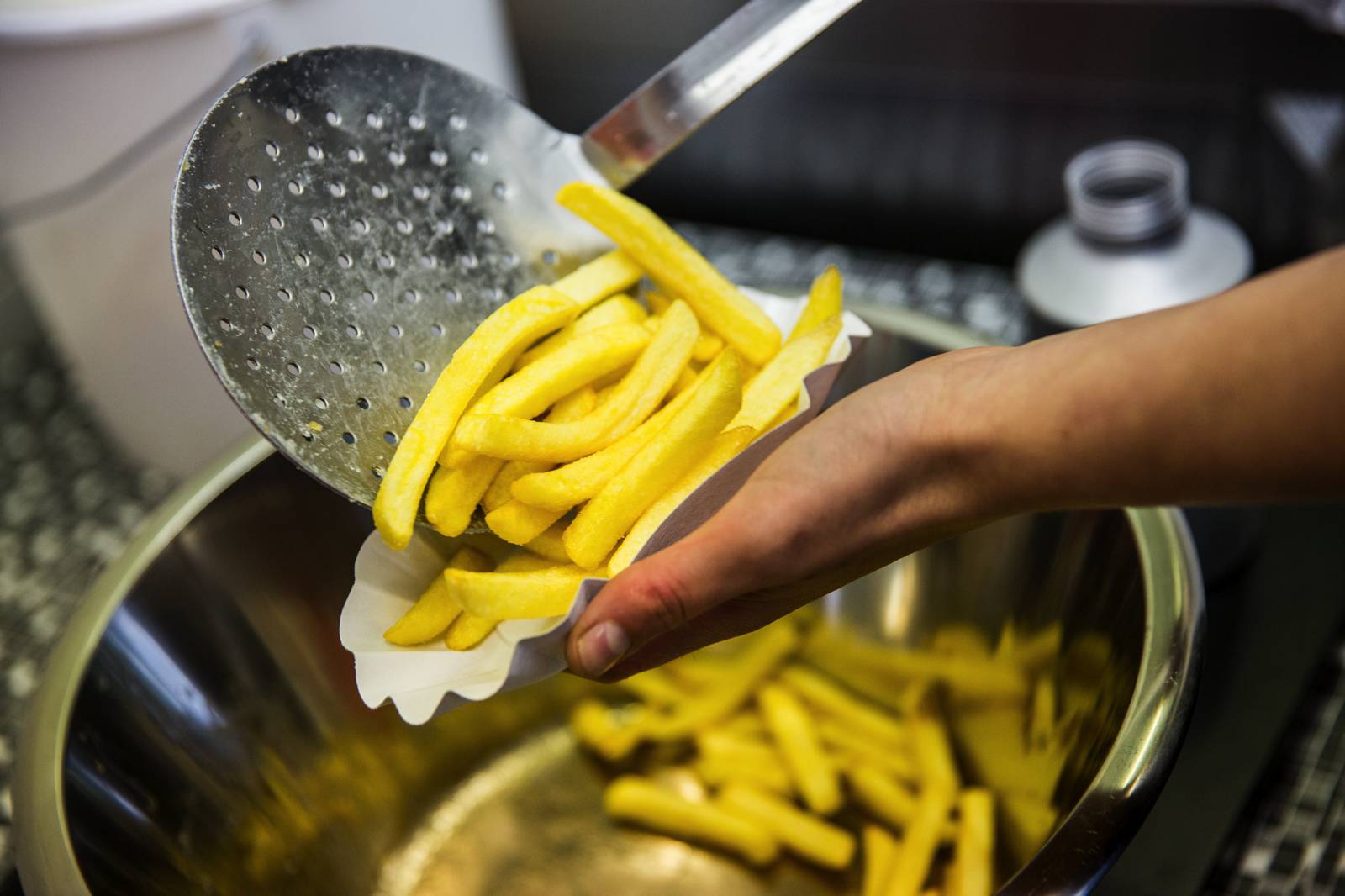 Open all week from 10-6 with a curated calendar of events at weekends, Tropez and POOL offers a still-sunny and beautiful alternative to the notorious Berlin summer day party culture. This weekend sees Europool's second summer installment with a panel including, Houaïda and Pamela Owusu-Brenyah plus live music from body-positive Dominican American rapper Jay Boogie. Never has basking in the sunshine been so good.