At the Standard, like all André Balazs's hotels, the key isn't just for the room – it's more like an invite to join an impossibly glamorous crowd which you'll end up bumping into all over the world: at the Chateau Marmont in LA, the Chiltern Firehouse during Frieze, at night on the top floor of the Standard High Line in New York, and when Art Basel comes around in December, the Standard Spa in Miami.
It's been 10 years since André opened his "adult playground" on Belle Island, halfway between downtown Miami and South Beach. And I can still remember my first time there perfectly; jumping into the jacuzzi after art parties, sweating out the night before in the ampitheatre-like hammam the next morning, messing about with multi-coloured clay in the water-side mud baths, and listening to music piped underwater  through the pool's speakers.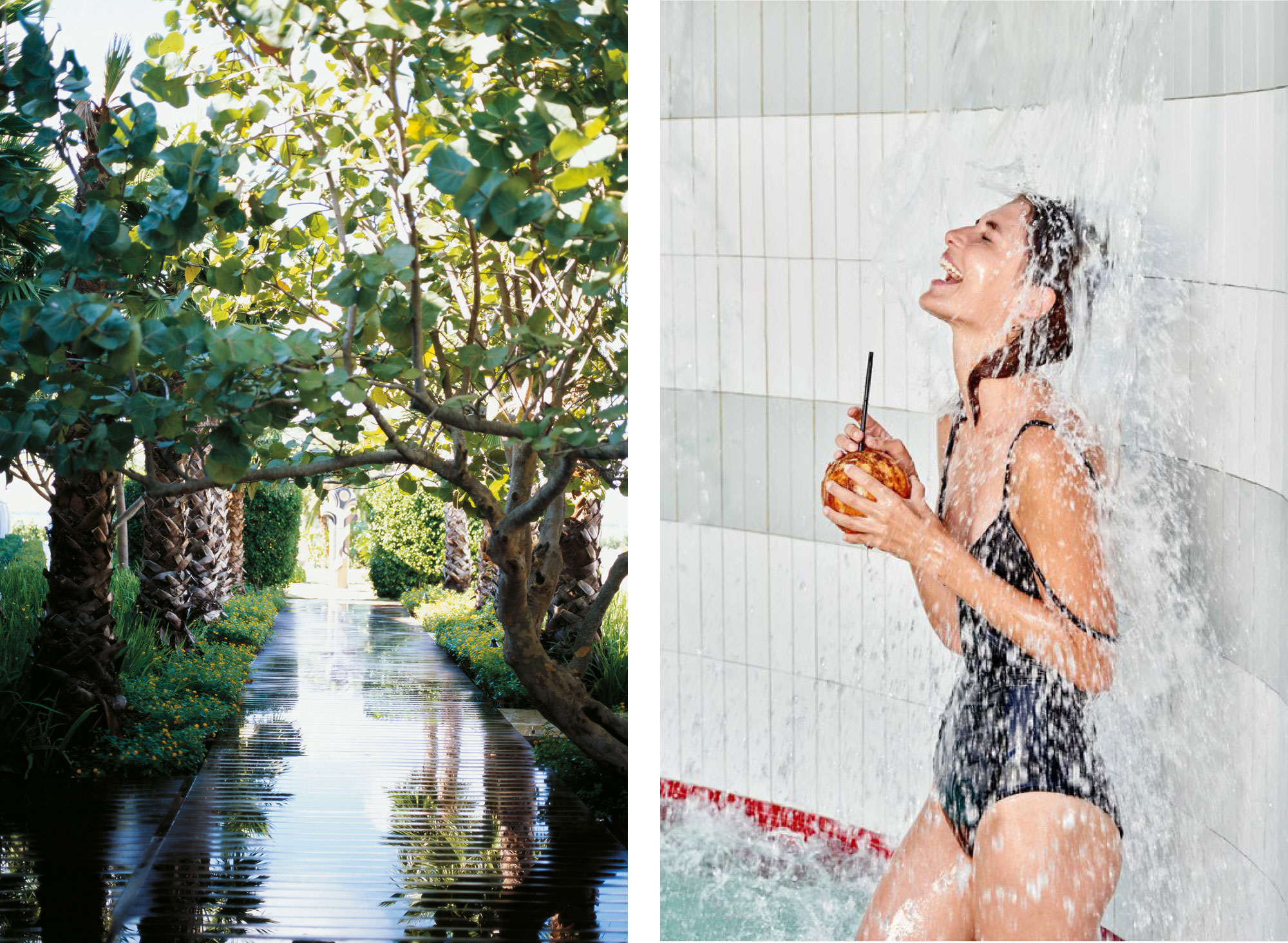 But that's enough from me. Instead, to illustrate what makes "the spa that doesn't take itself too seriously" so special, here some of its regulars describe their favourite features of the Standard Spa Miami Beach.
Ryan McGinley, photographer
"The hammam is my favourite feature. I call it 'The Standard's Trifecta' of the steam room, cedar sauna and warm marble steps to lay out on. It always re-energises me for the night ahead. The rooms have a cool sixties look, kind of a Mad Men vibe with vintage furniture – I usually get one with an outdoor bathtub. It's nice to go down with someone you love and hang around their giant fire pit at night. The little detail that always sticks in my mind are the handmade white cotton slipovers that cover their flatscreen TVs. It's cute­ – my favorite small touch."
ryanmcginley.com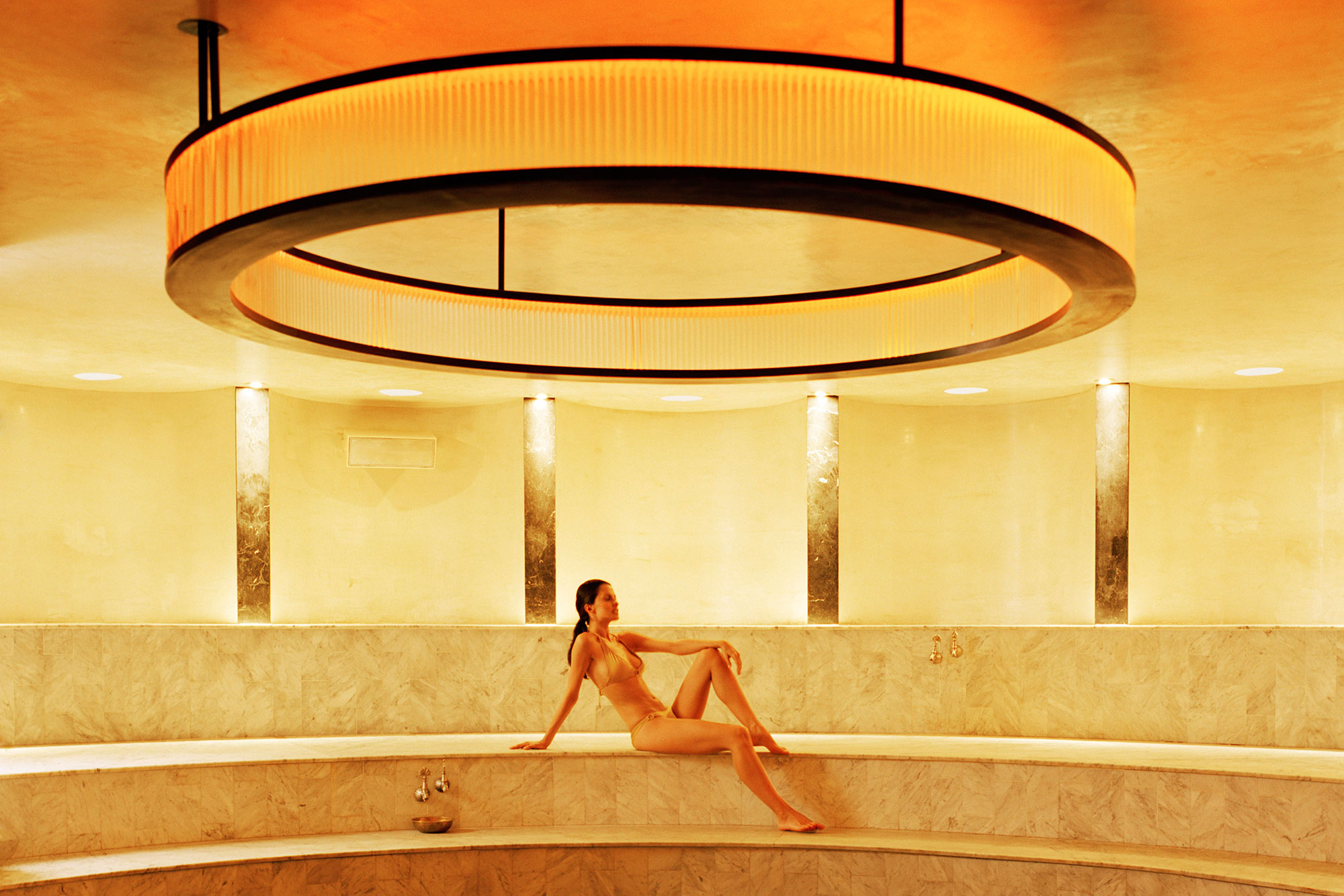 Johan Lindeberg, fashion designer
"The Standard is my favorite hotel in Miami. I love that it's secluded, a great hide away from the intensity on the beach. It's also the best spa I've been to outside of the Middle East. And during ArtBasel I love the 24 hours cafe when arriving home in the early morning…"
johanlindeberg.com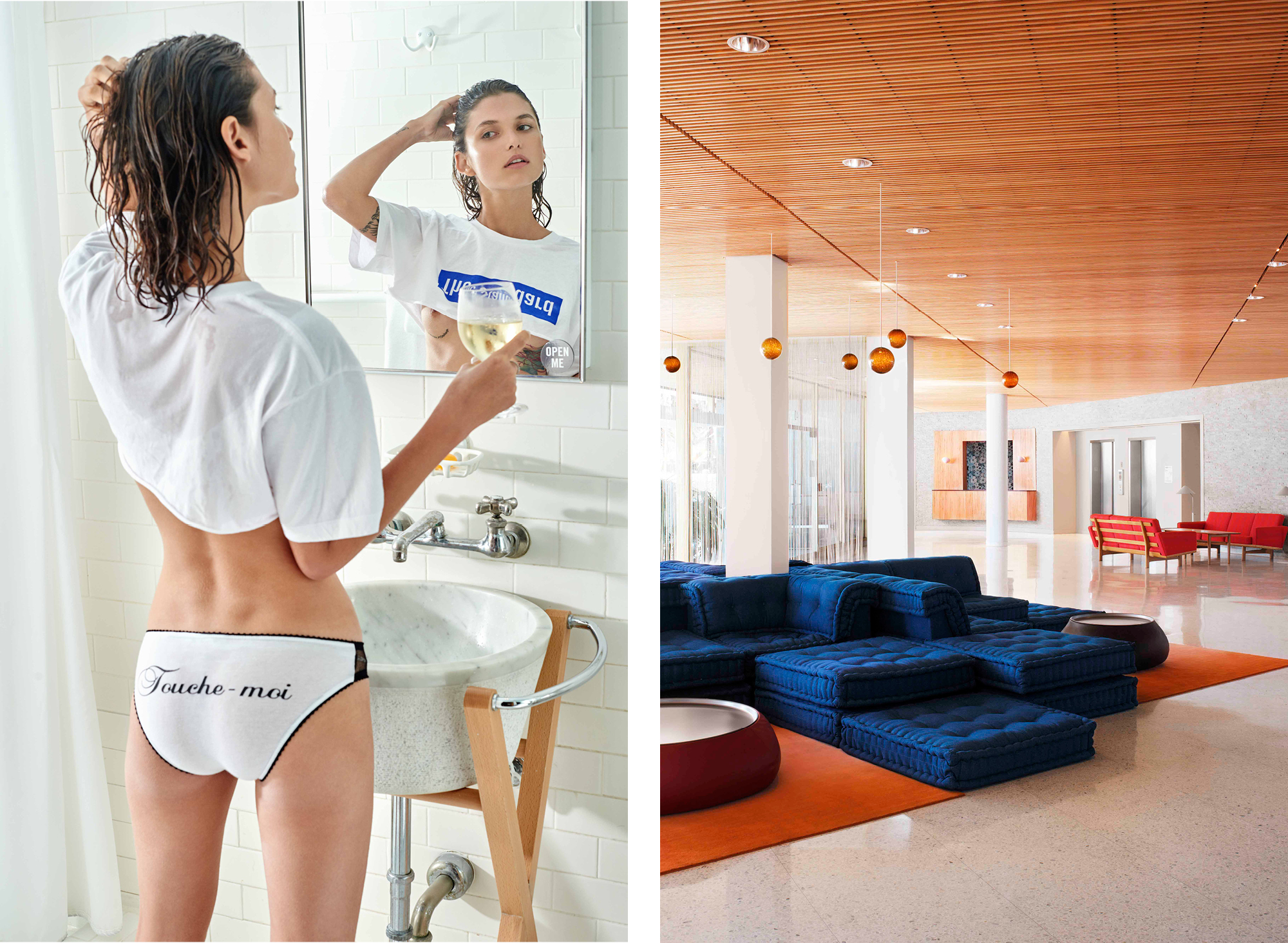 Max Vallot, District Vision co-founder
"During Art Basel Miami The Standard always feels like a perfect little retreat – a summer camp for pale New Yorkers. What I love most is the whole wellness offering, from yoga in the garden to the sauna and steam rooms. The only problem with the spa is that, unlike in Germany, you have to cover yourself. Even Ryan McGinley had to keep his shorts on! That's the first thing I would change, I'm sure André would agree."
districtvision.com
Glenn O'Brien, legendary writer & founding editor of Interview magazine
"There's the great pool, spa and adult vibe. And as a real bonus, it's pleasantly removed from the nocturnal parade of the overindulged."
glennobrien.com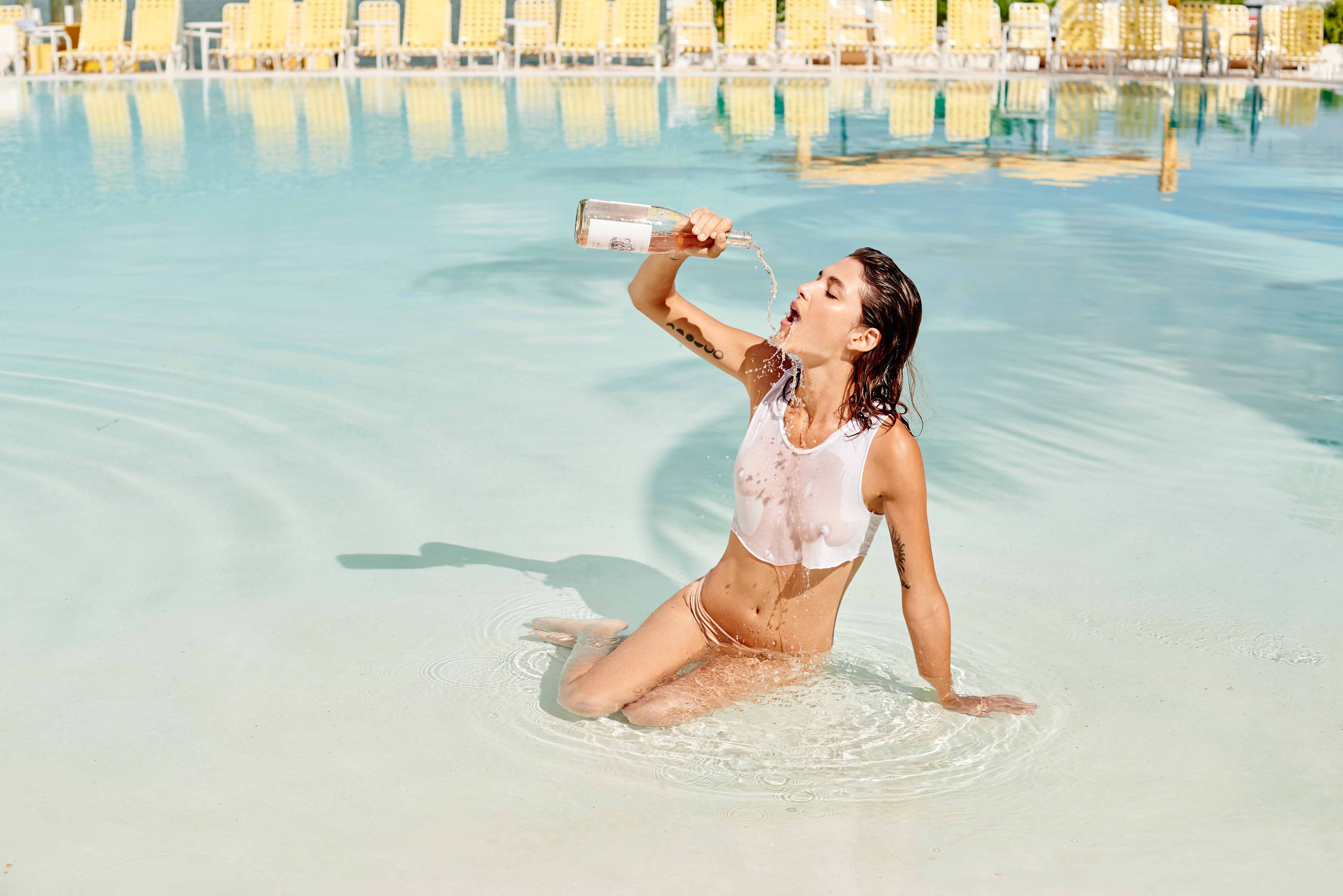 Alexis Dahan, artist
"What I like the most about the Standard Spa is its isolation from it all – literal isolation, as it's on an actual island, and metaphorical isolation as you really feel at peace. As much as the party scene can be exciting during the art fairs and other international events, I like to visit the hotel when nobody is in town and I can just chill."
alexisdahan.com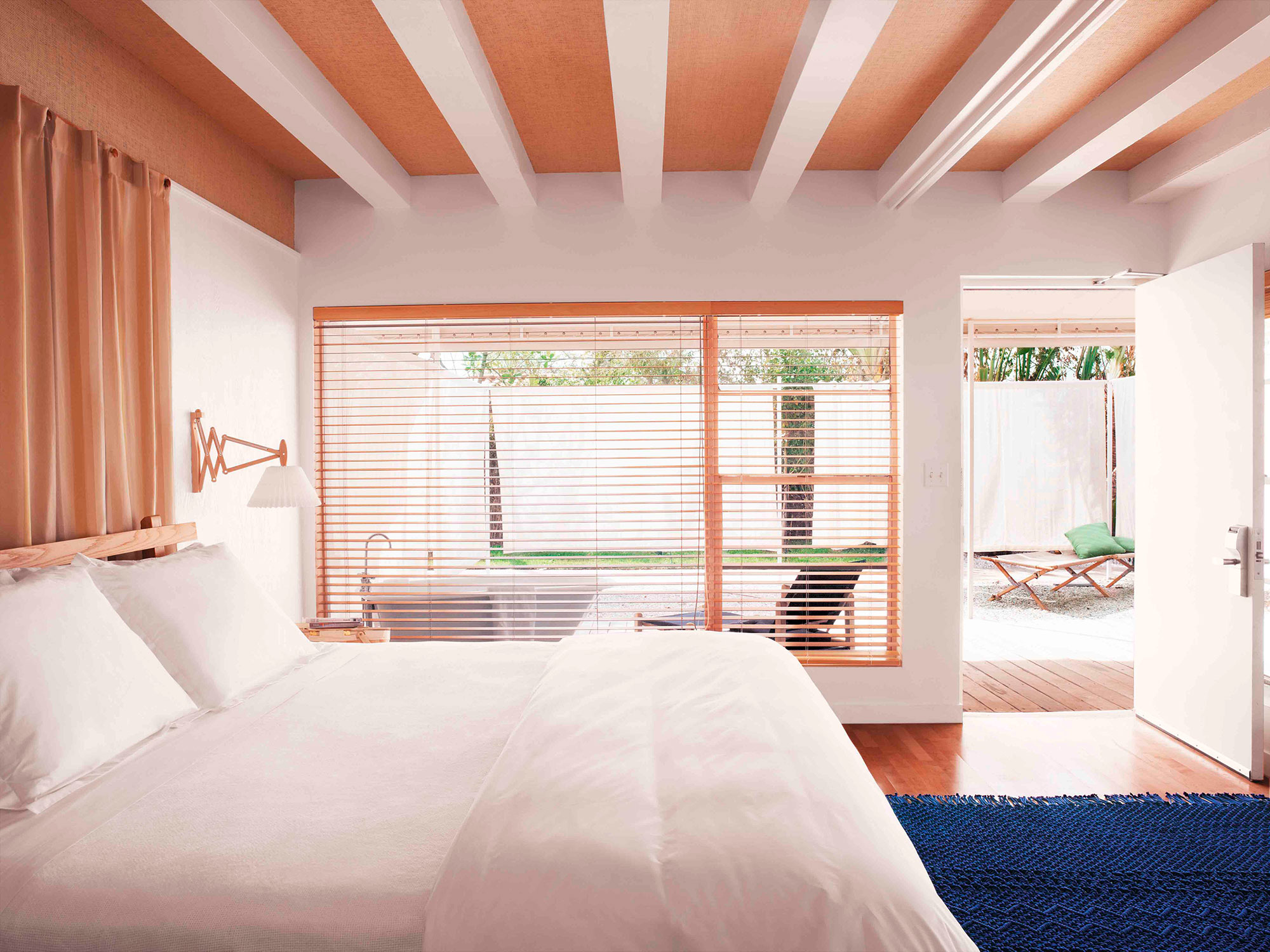 Laure Heriard Dubreuil, CEO of Miami concept store The Webster
"I love the aesthetics, the vintage look, the low-rise bungalows, which are so different from the high-rise buildings on the beach – it's so romantic and sexy. But I also love the vibe‎ to it and the people working there, and the guests staying there who are usually my friends! Also, it's one of the only places in Miami where you can eat outside, on the water, if not the only one. All of the 'healthy' food on their menu is great, like the "living lasagna" – but my fave is skirt steak and fries; they're to die for especially during Basel to regain strength from the mad schedule!"
thewebster.us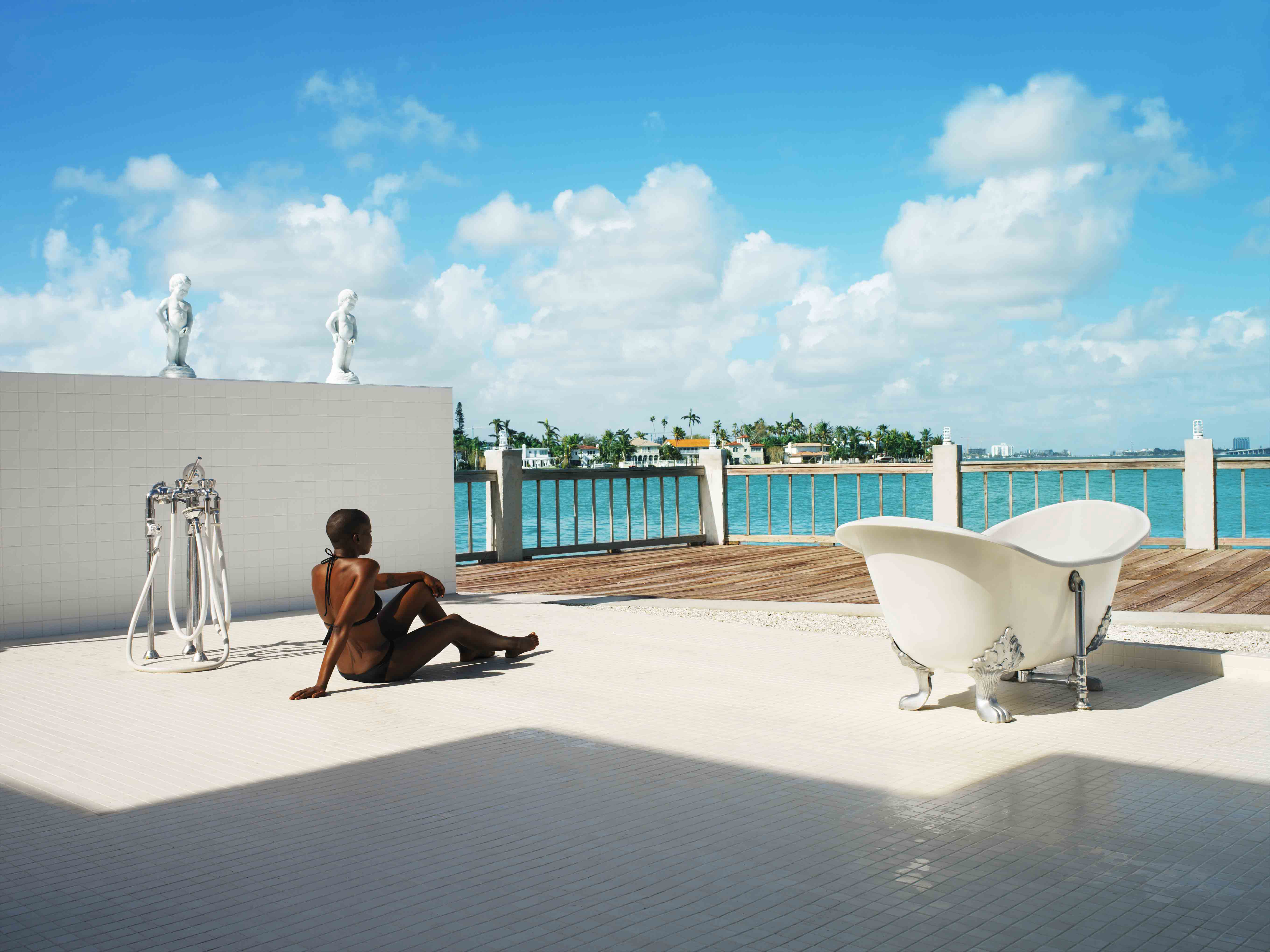 Anna Laub, founder PRISM
"I only showed my swimwear at the Standard once, but have stayed numerous times for Swim Week, and mainly for Art Basel. When I was there it always felt like my second home – it was like our private holiday camp! The atmosphere of the place is like a private, serene bubble away from the hecticness of South Beach but still so close to everything. And I've always been there at the same time as such a great group of people – it somehow always felt like we'd hired the whole place out…"
prismlondon.com
Credits:
Photography courtesy of Lucie Hugary