If you go to New York, you'll be struck by how fervent the Nike Air Jordan culture is there, with big, brash designs – and similar styles from competitors Adidas, Reebok and Under Armour – all over the sidewalks. So it seems like a strange place to decide to launch an infinitely more minimal sneaker line. But THEY New York are doing just that with their clean, two-tone sneakers, which are joining Common Projects, Eytys and Arigato in the simple-is-best camp. Amuse caught up with founders Angela and Jack Lin to talk about how to Bauhaus, breaking into the business and gender-neutral fashion.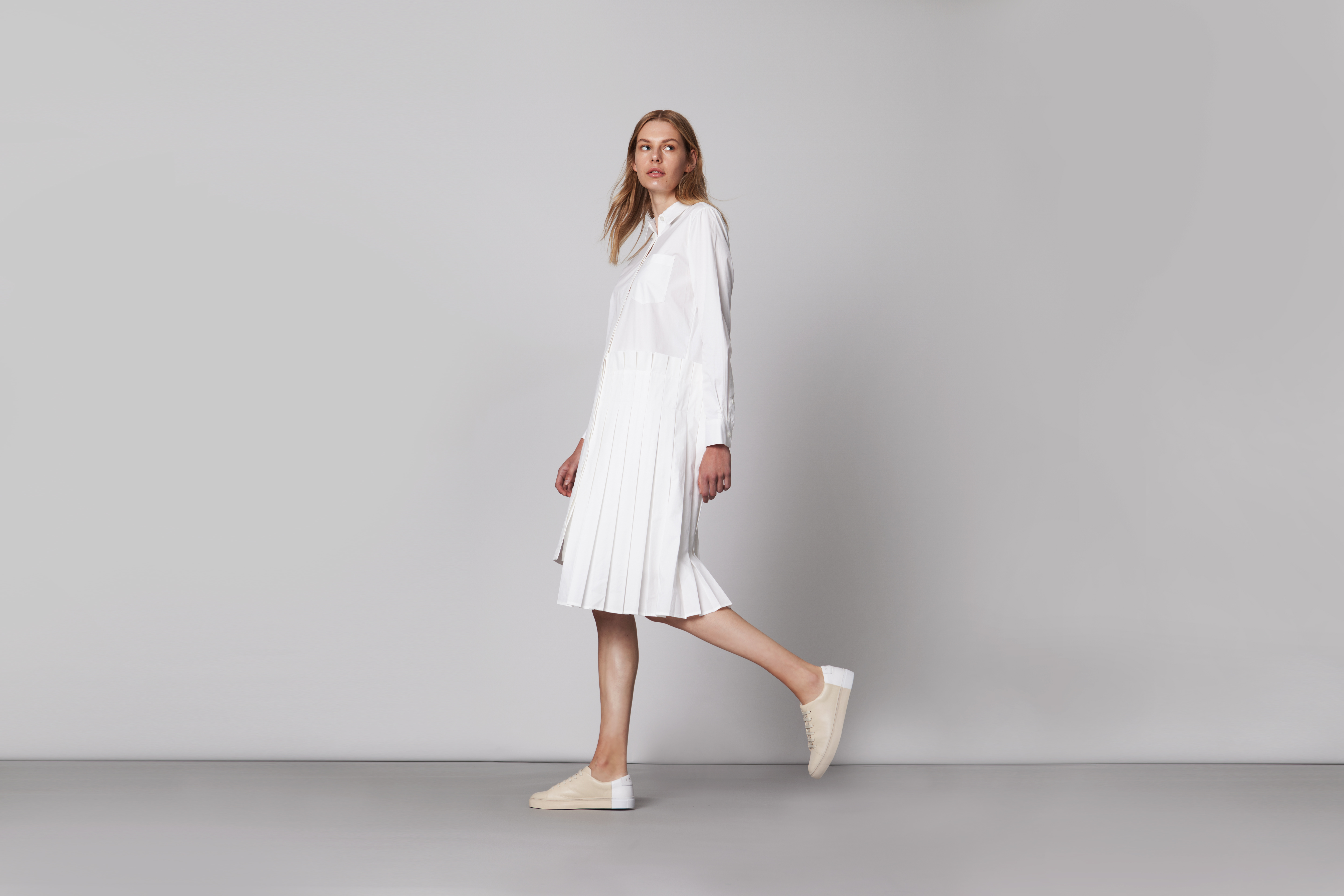 What did you think the sneaker market was lacking that you wanted to offer?
There has been an abundance of clean minimal sneakers on the market for many years. But other than Common Projects, we didn't really have a connection with any of the other brands. The challenge for us was to create a clean sneaker that felt familiar but has its own twist.
What inspired the design?
We drew from the basic geometrical shapes from the Bauhaus movement, we saw how well these shapes complimented a sneaker's silhouette and we tried to incorporate these inspirations to our design.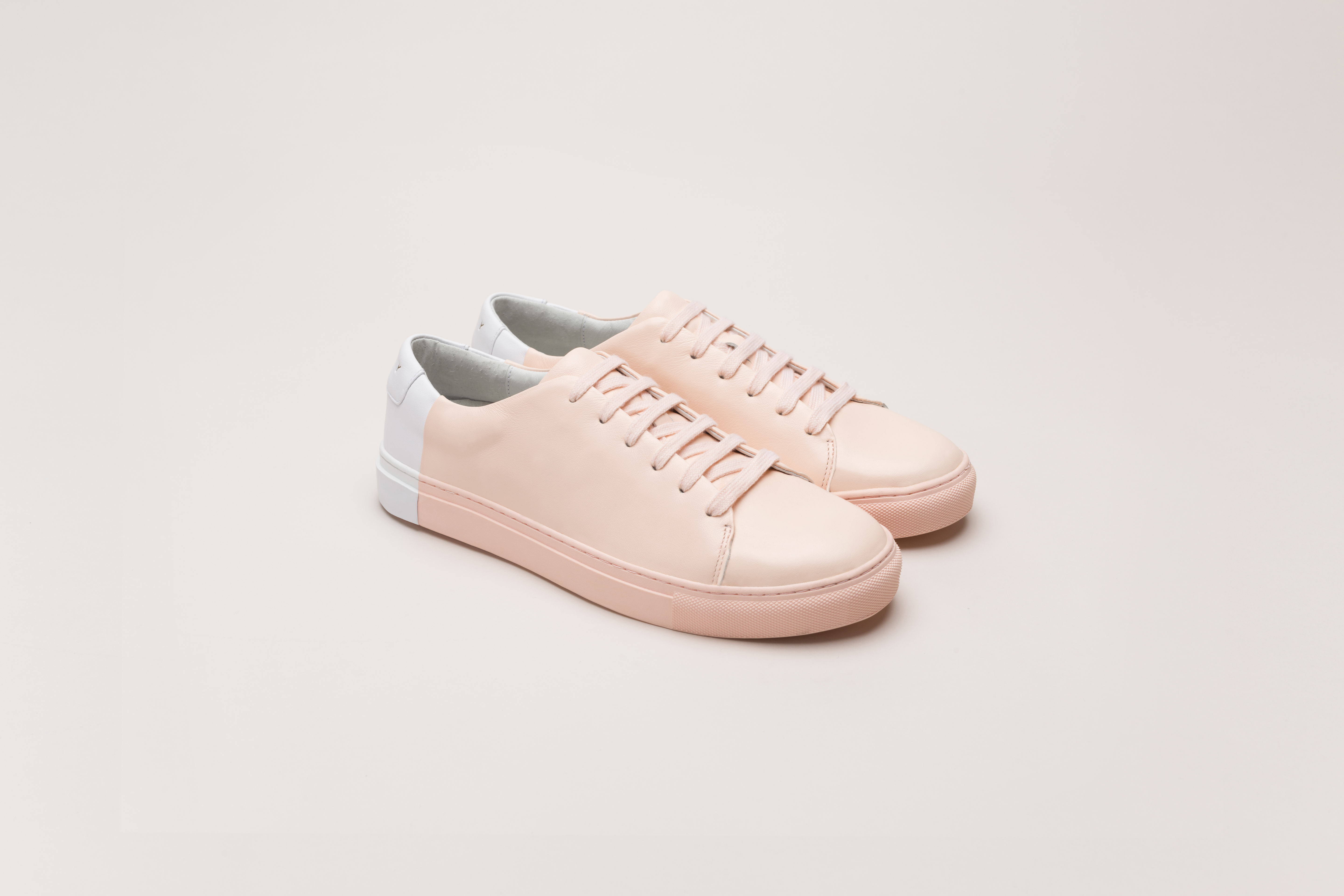 How hard is it to make a mark on a market dominated by huge sportswear brands and fashion houses?
We want our sneakers to speak to those who are looking for something more than just the traditional white sneaker. As a small independent brand, we never wanted to compete with huge sportswear brands and fashion houses. Our goal is simple – to create something simple and impactful that resonates with those who share the same style or aesthetic.
Tell us about the sneakers you wore growing up.
Growing up, since our family was in the Japanese shoe business, we've always worn a lot of the shoes that our family manufactured. In recent years, we've started wearing Common Projects. To us, the design of the shoe is important, but most of all it's the comfort that matters. We didn't want to wear something that is beautiful but ultimately uncomfortable.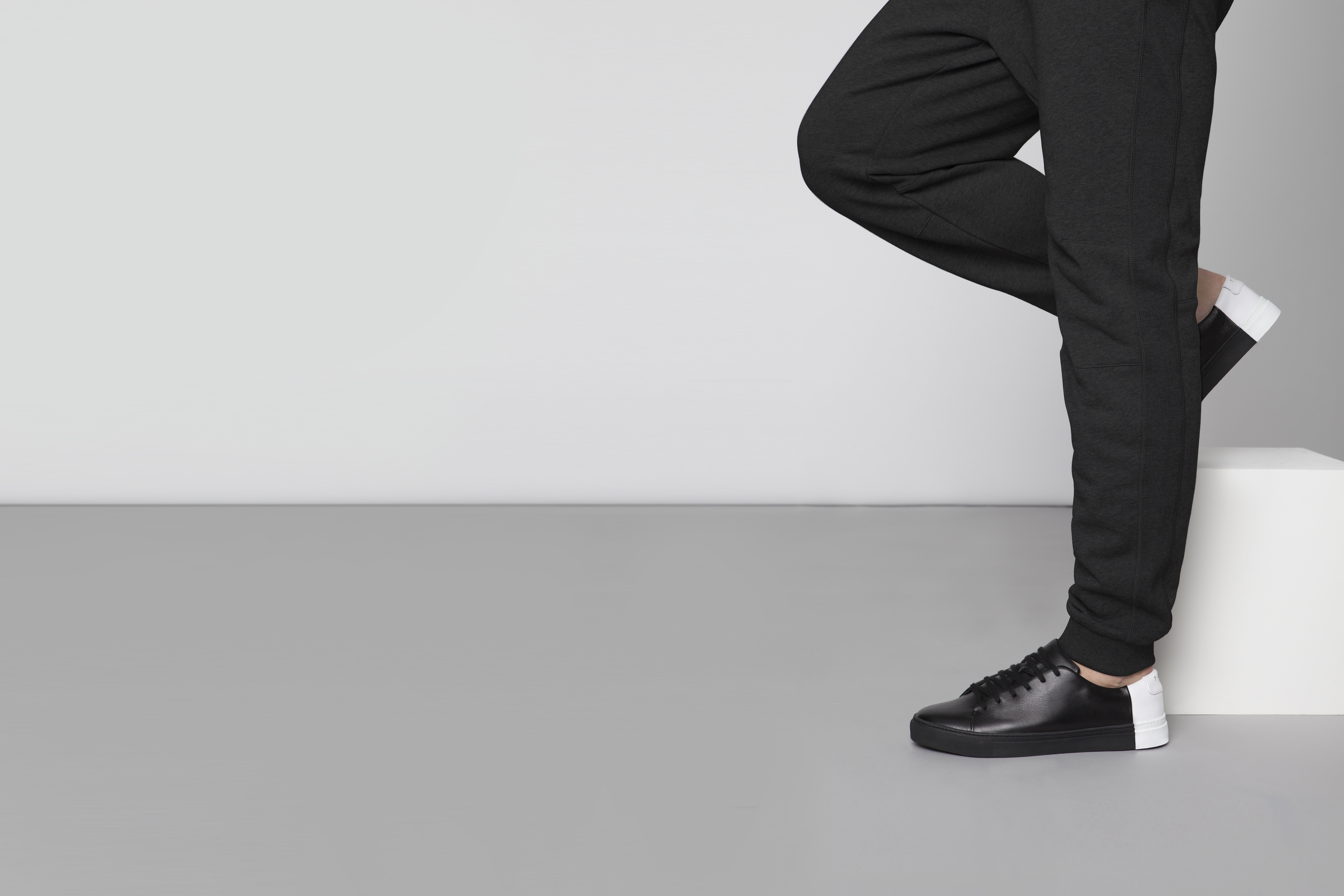 The blush and white sneaker is booming!
The blush sneaker has always been a favourite of ours. We love the subtle hint of colour and the versatility of ways to style it.
The colours and styles are the same for men and women. Is gender-neutral fashion the future?
Our sneakers are unisex, meaning that the styles are the same for men and women. We think that having gender-neutral sneakers allows everyone to choose freely based on their shoe size and not be limited by other factors.