Since 1924, the Kronenhalle restaurant in Zürich has been keeping excellent company, with Coco Chanel, Yves Saint Laurent and James Joyce among the high society guests at this impeccably turned-out eatery. But perhaps most impressive are the permanent guests who hang here: Picasso, Miró, Chagall and Braque are all present in the art and fixtures of the beautiful dining rooms and bar. The restaurant's founder Hulda Zumsteg, who passed away in 1985, also remains a forceful presence through Varlin's giant portrait of her, which watches over the satisfied suppers and diners.
If you want to do Kronenhalle justice, head there before dinner, ducking off the busy Rämistrasse into the mahogany-panelled calm of the bar, an indulgent rendez-vous spot for cocktail lovers since 1965. There are countless paintings and illustrations by the aforementioned greats, red marble tables and bronze lamps by Alberto Giacometti's younger brother, Diego, green Moroccan leather sofas and polished parquet from London's old County Hall.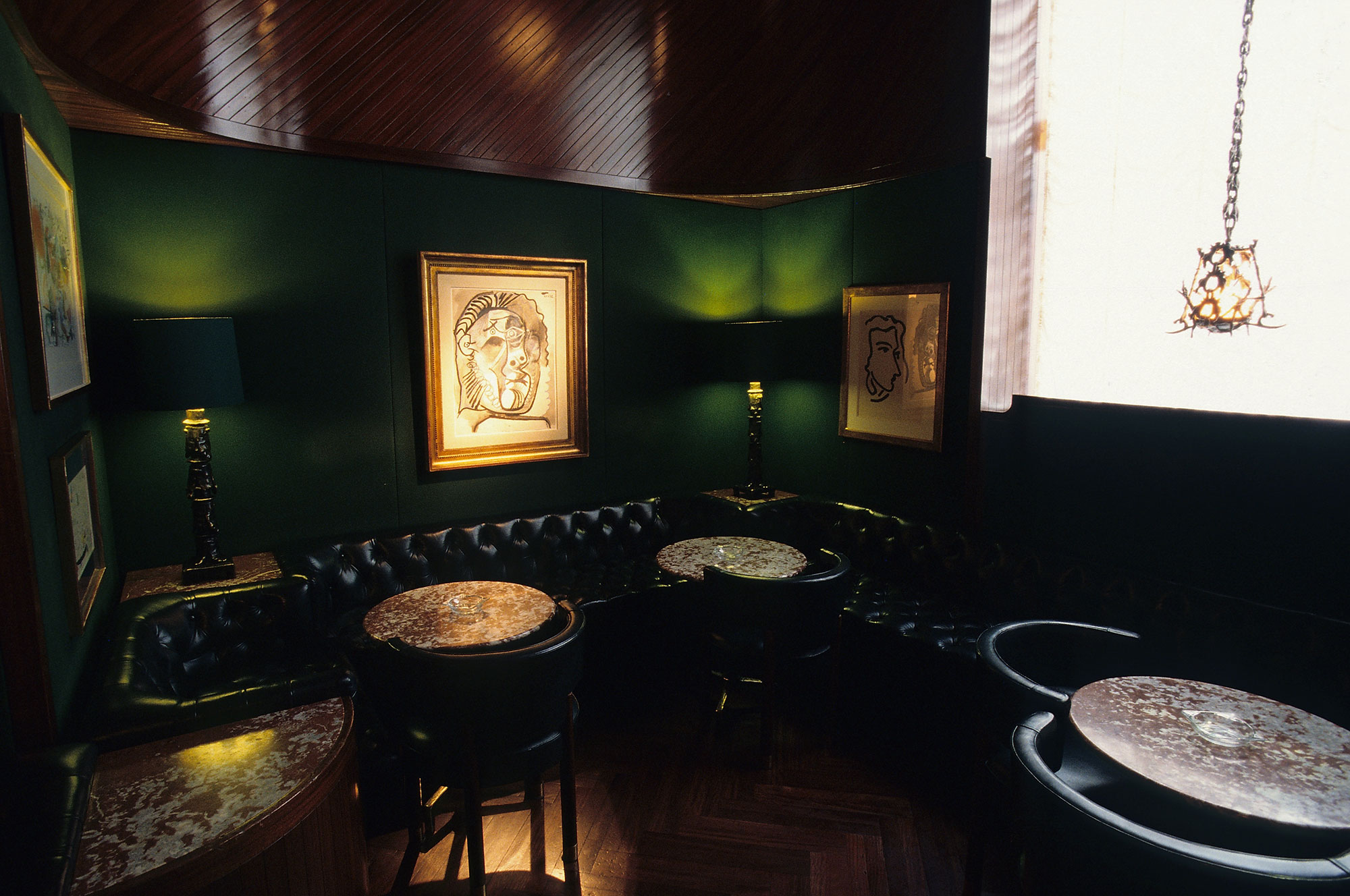 In contrast to the pleasantly dark, weighty and intimate bar is the immaculate, white-tabled dining room (bright with light by day and chandelier-lit by night), where the biggest Picasso work hangs and you can eat artichoke soup, Balleron salad, minced veal or a slice of Hulda Zumsteg's original apple pie under the electric colours of one of Chagall's most astounding sunsets. For fans of Swiss art, there are more paintings by Giovanni Segantini, Ferdinand Hodler and Alberto Giacometti. Giant bouquets of seasonal flowers only add to the nourishing opulence.
Traditional though the restaurant may sound, it's fun, fresh and a sheer joy to drink, dine and casually soak up art there.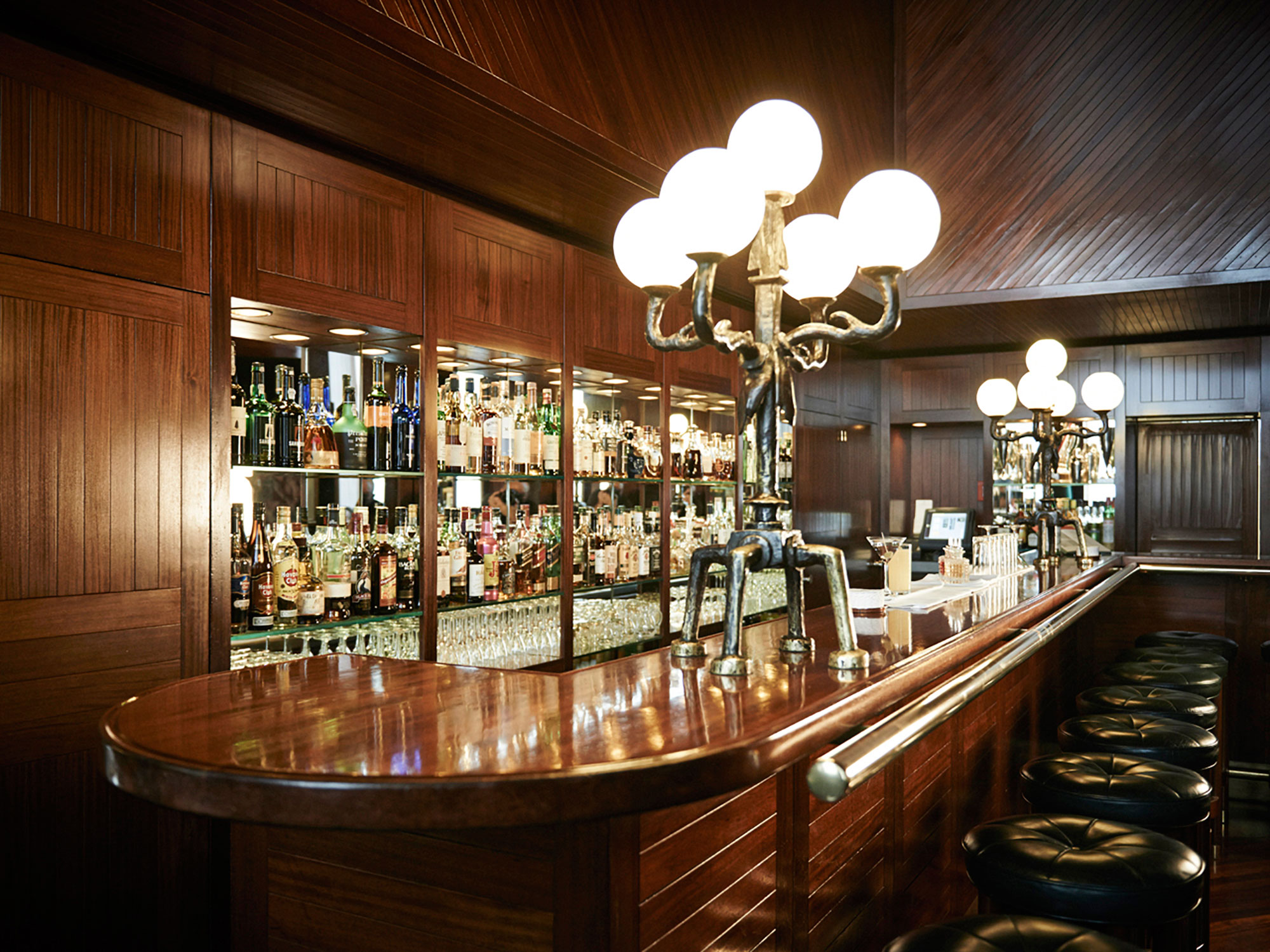 Kronenhalle, Rämistrasse 4, 8001 Zürich.
kronenhalle.ch