If you're lucky enough to have some vintage Hermès silk scarves hanging about, but have fallen out of love with the colours, then there's a pop-up with your name on it. Hermèsmatic is a temporary, conceptual launderette from the most playful luxury house in the world – head down there to revive your carrés with new washes of denim blue, fuchsia pink and bright red.
Residents of Paris, New York, Kyoto and Dubai have already had the free textile treatments, and now it's the turn of the silk lovers of Manchester, as Hermèsmatic opens up in the old King Street store for a week, starting today. As well as changing the colours, the process gives scarves an extra soft, worn-in feel.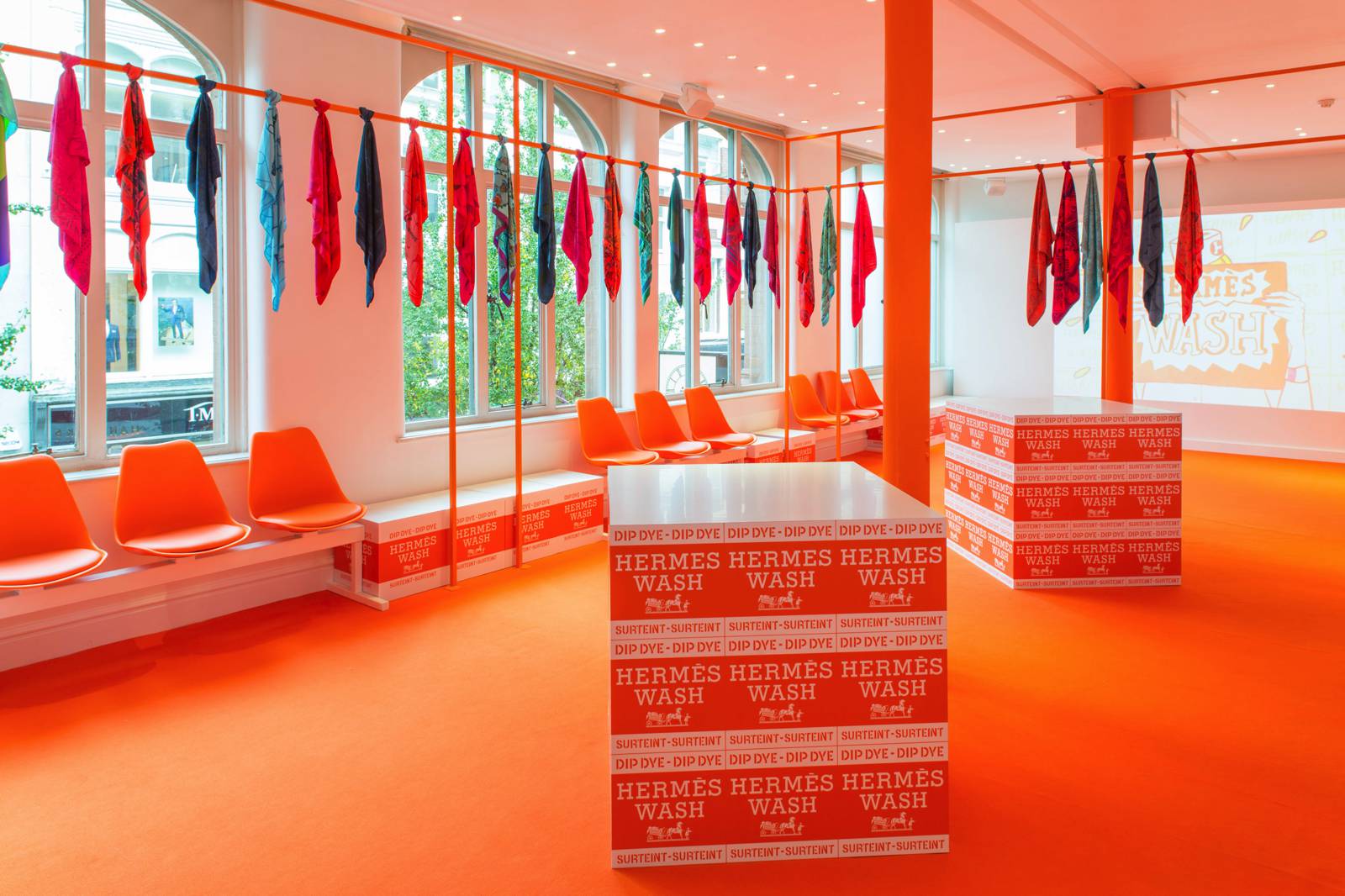 Whilst you're there, take advantage of a team of in-house stylists, who will show you the myriad ways to tie your 90x90cm square, making everything from bandanas to bag straps.
Hermèsmatic runs until 12th October, 31 King Street, Manchester, M2 6AA uk.hermes.com