"I've always had a hard time settling my mind by being still," says George Lewis of Twin Shadow. "It's taken me a long time to realise that I experience my most peaceful moments when I'm in motion." It's a sentiment shared by Max Vallot and Tom Daly, co-founders of District Vision, a performance eyewear and apparel label geared towards the meditative aspects of running and yoga.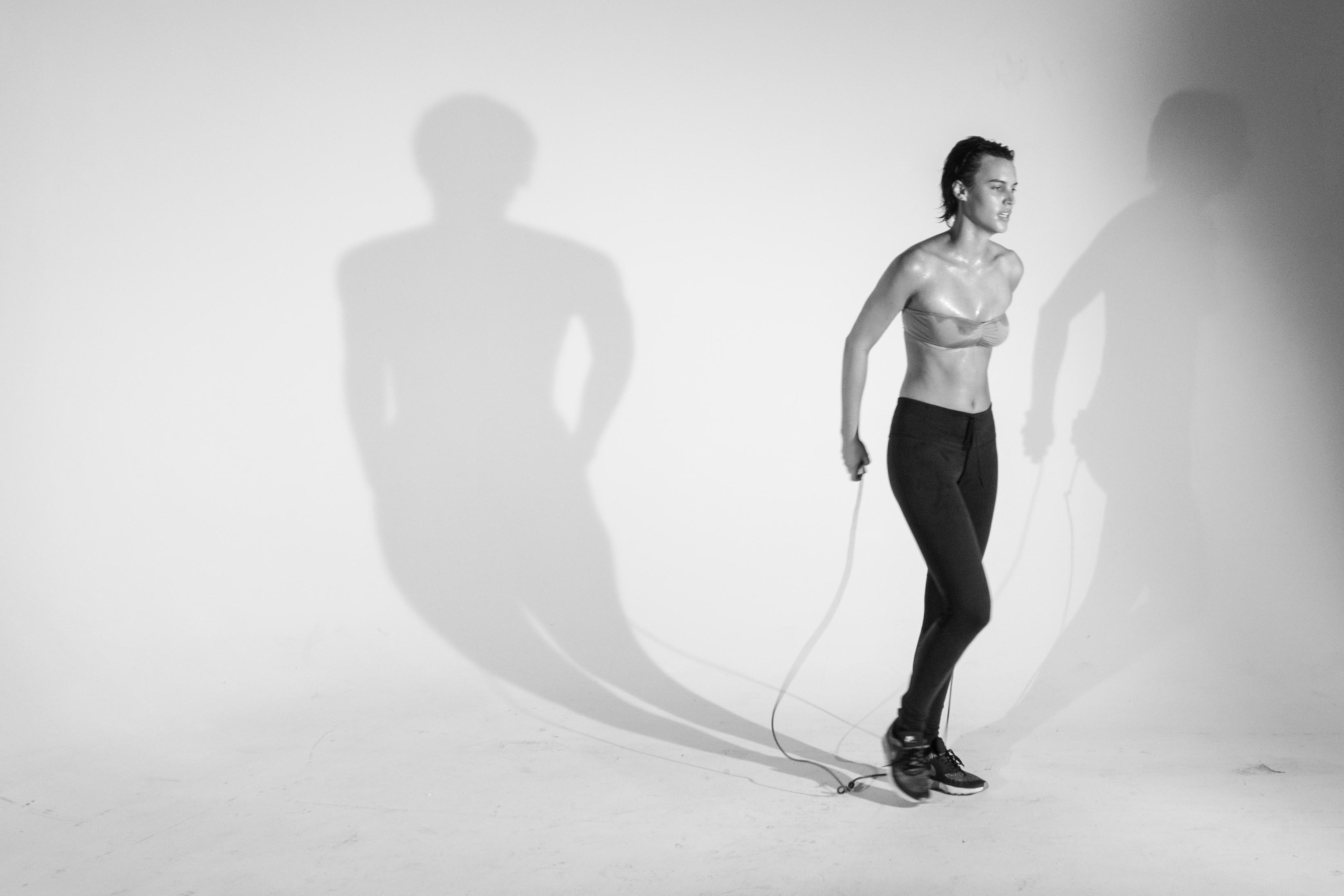 District Vision's first release is a video project directed by Marius Crowne, and developed in collaboration with a group of New Yorkers as they gear up to run the New York Marathon on November 1st. Counting the likes of the Midnight Half Marathon winner Leigh Gerson, model Alana Bunte, Iyengar yoga teacher James Murphy and renowned running coach Knox Robinson amongst the collective, the video sees District Vision take a group of friends through a yoga meditation sequence and then an intense cardio workout to explore the idea of the runner's high – of passing that threshold of pain and entering a state of bliss.
"At its best and purest, running is intrinsically meditative," says Knox – hence the gamma wave based Twin Shadow soundtrack. "We spend a lot of time obsessing over the physical aspects of running, but the mental fitness and social organization it can bring made it part of the human toolkit as hunter gatherers lifetimes ago…" And so, District Vision's next step is releasing a digital forum connecting like-minded runners, yogis, and beginners to coincide with the New York marathon. Watch this space.