When you think about Coachella forget those visions of McDonalds branded parties and denim cut-offs, because thanks to Desert X (California's new answer to Art Basel Miami Beach) some of America's finest artists have created incredible installations. Inspired by land art and set against the landscape of the harsh arid desert and high mountains.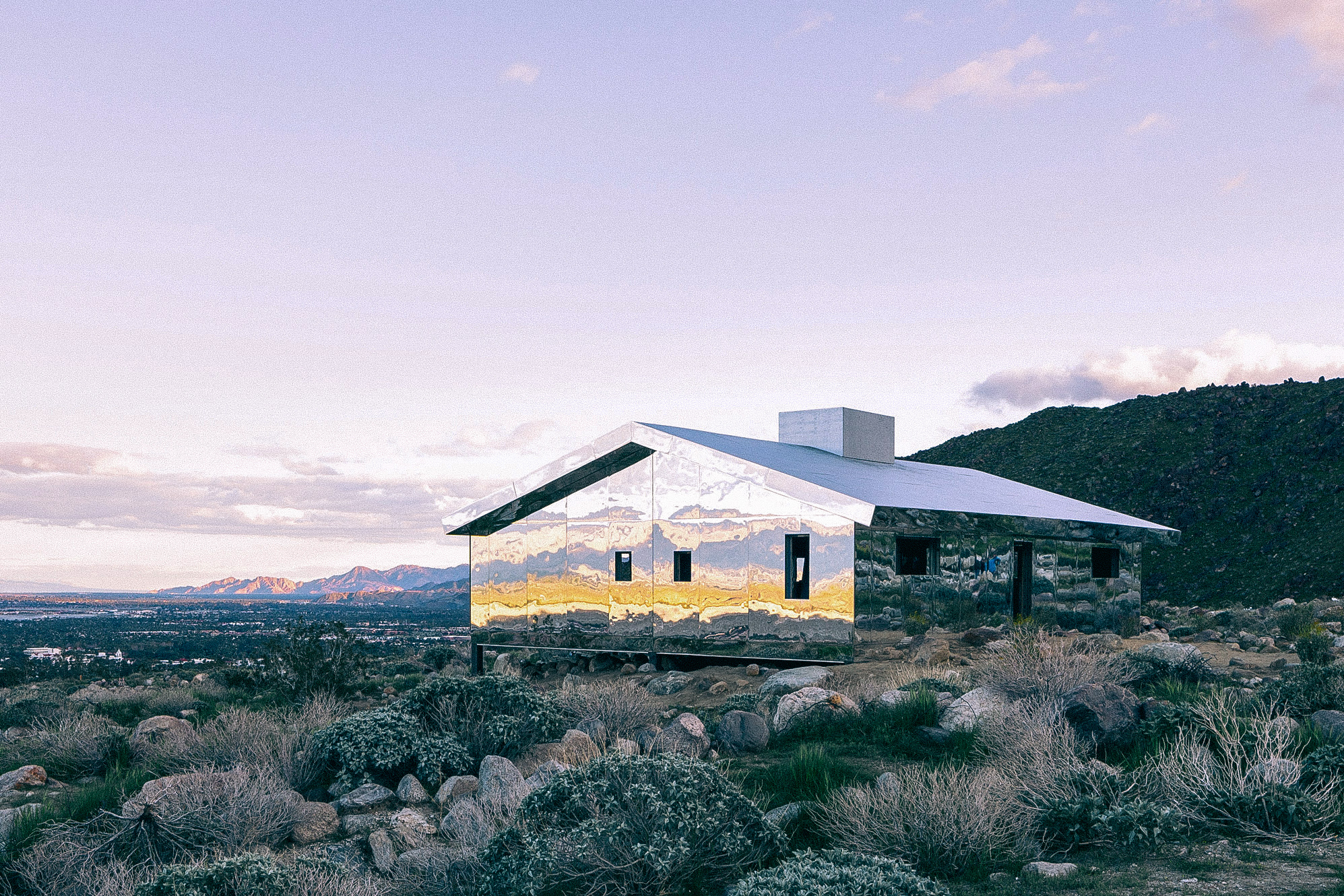 The latest installation to go up is American artist and filmmaker, Doug Aitken's spellbinding mirrored ranch house.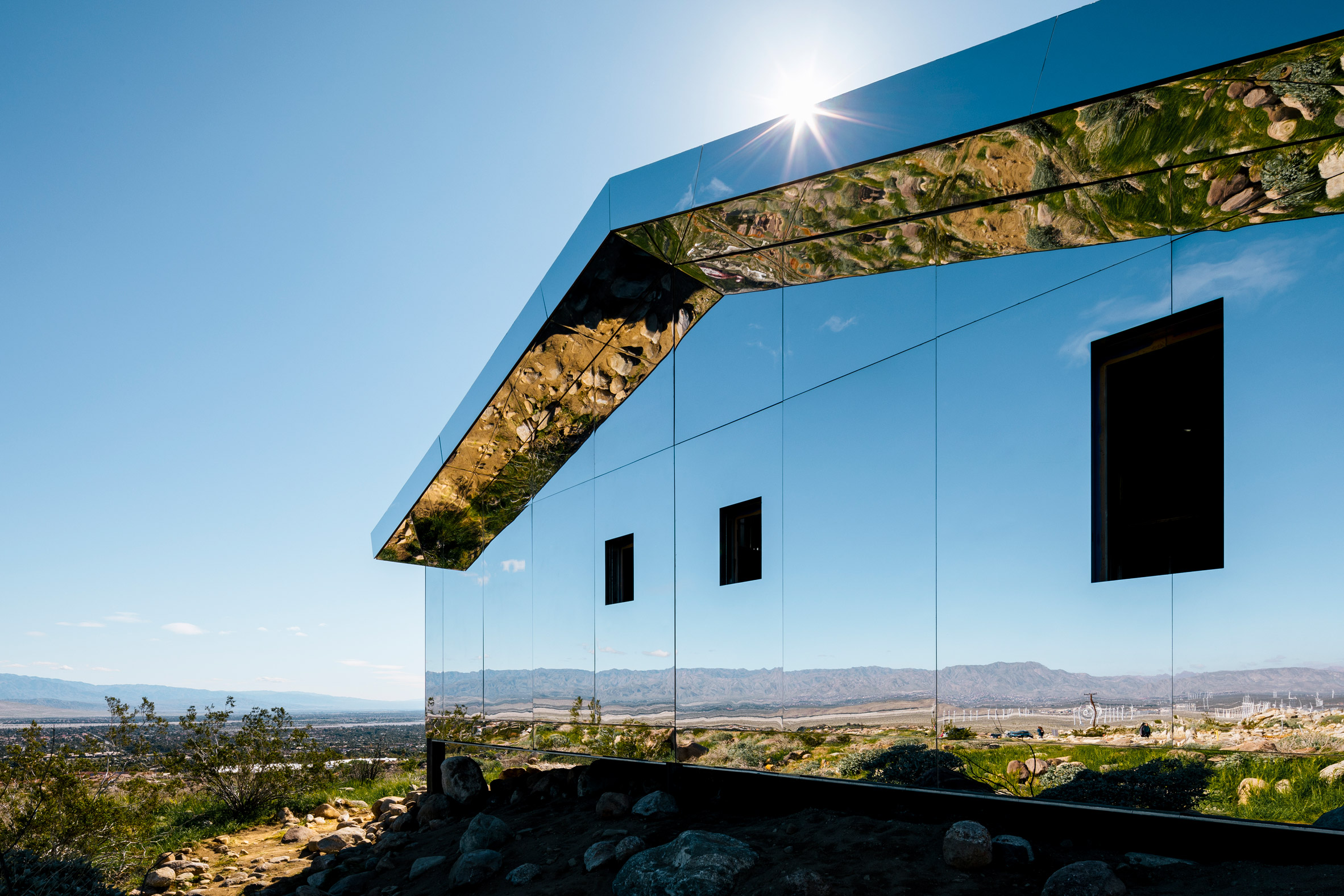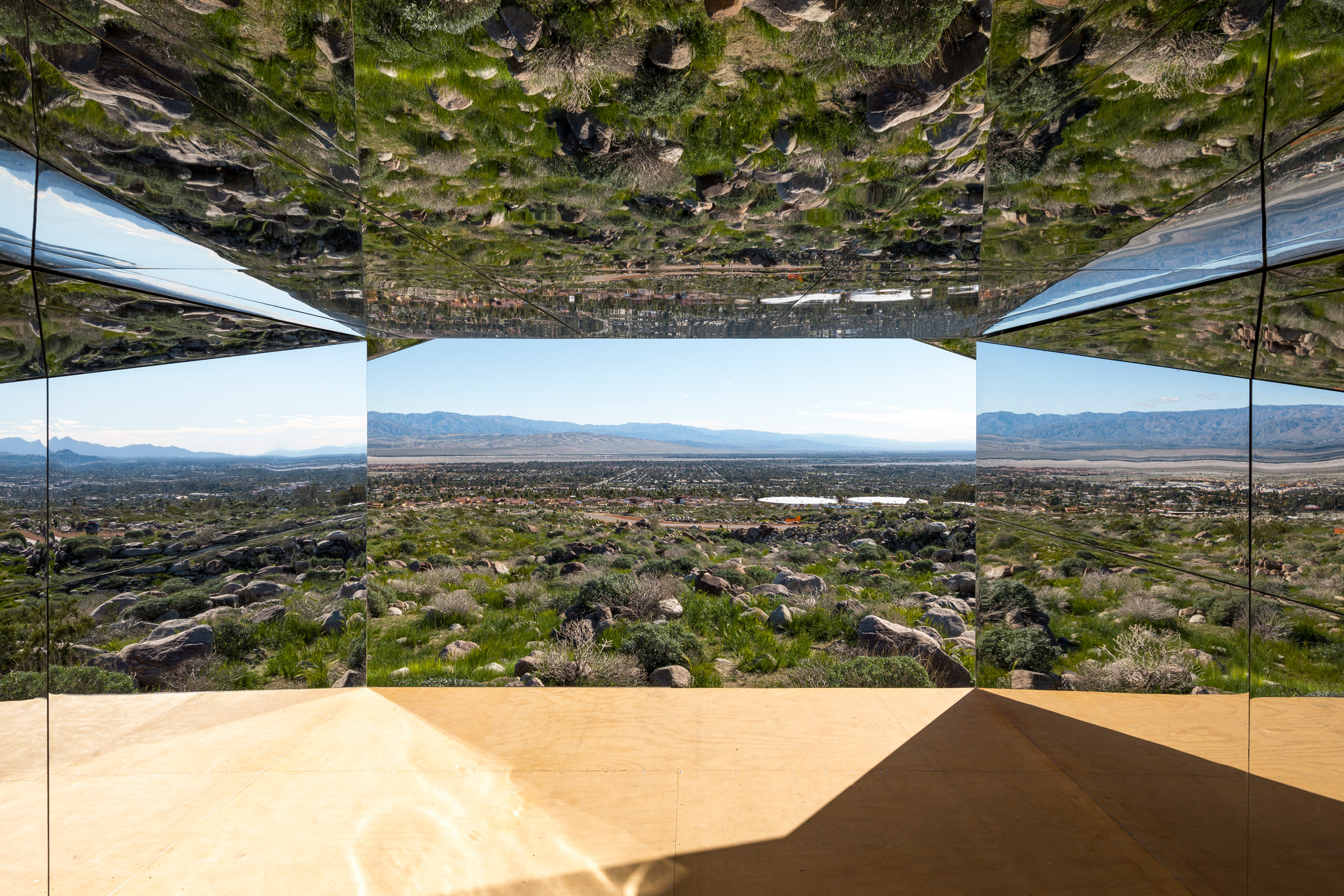 Encased in mirrors and situated deep in the desert on the outskirts of Palm Springs, the house serves as a kind of mirage, reflecting the surrounding blue skies, mountain and desert – blending the house entirely into the landscape.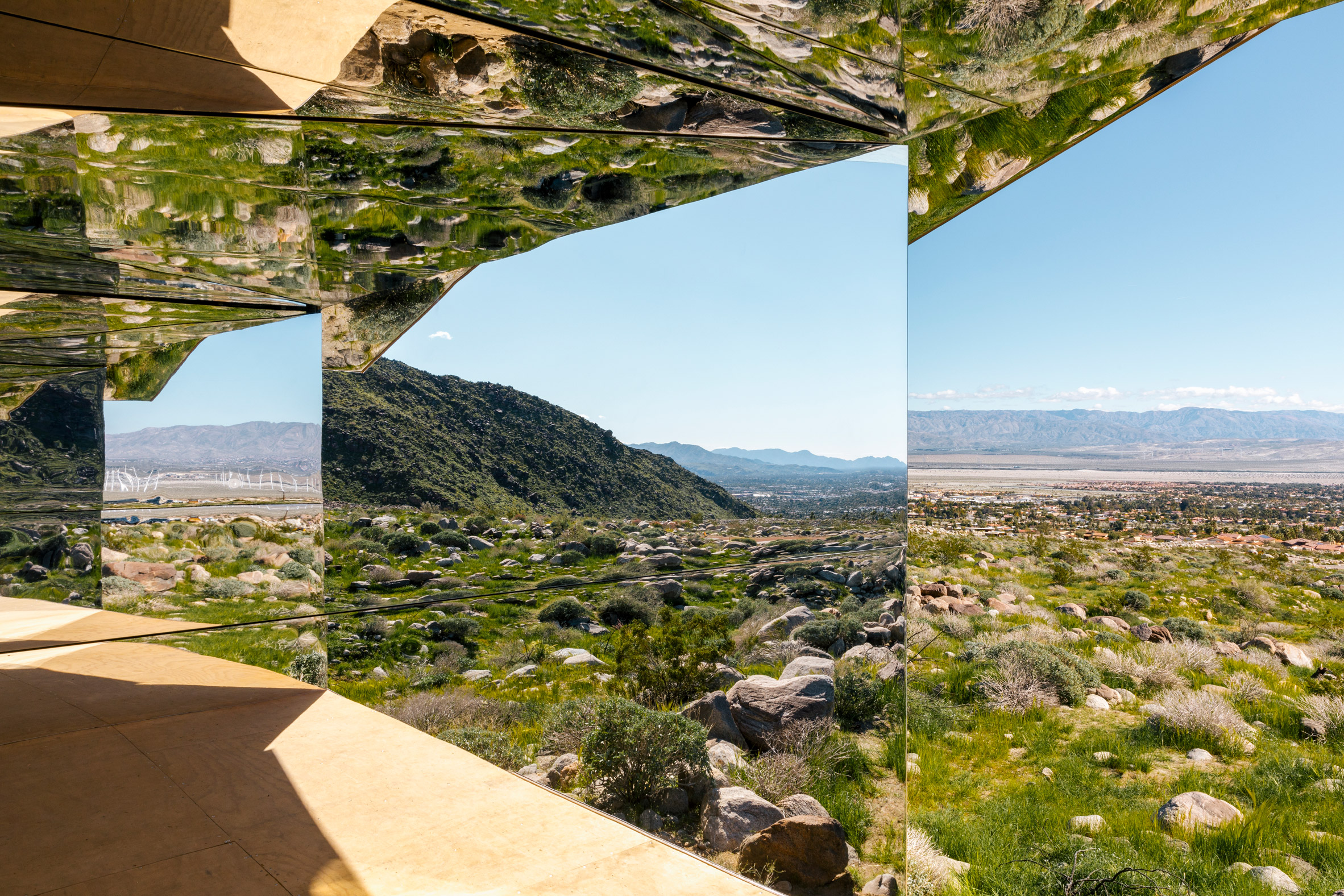 Credits:
Photography courtesy of Lance Greer Studio and the artist