Ryan Chetiyawardana doesn't believe in rules around drinking but he does advocate a better general knowledge of booze. "If you want to have a big night then you don't want drinks that get you super loaded because that means your night will end at nine o'clock," he says. In 2015, Ryan was named the world's best bartender. He's a former art student turned biologist with a masters in philosophy and experience as a chef, all of which he says have fed into building his expansive knowledge of drinks and passion for incredible flavour.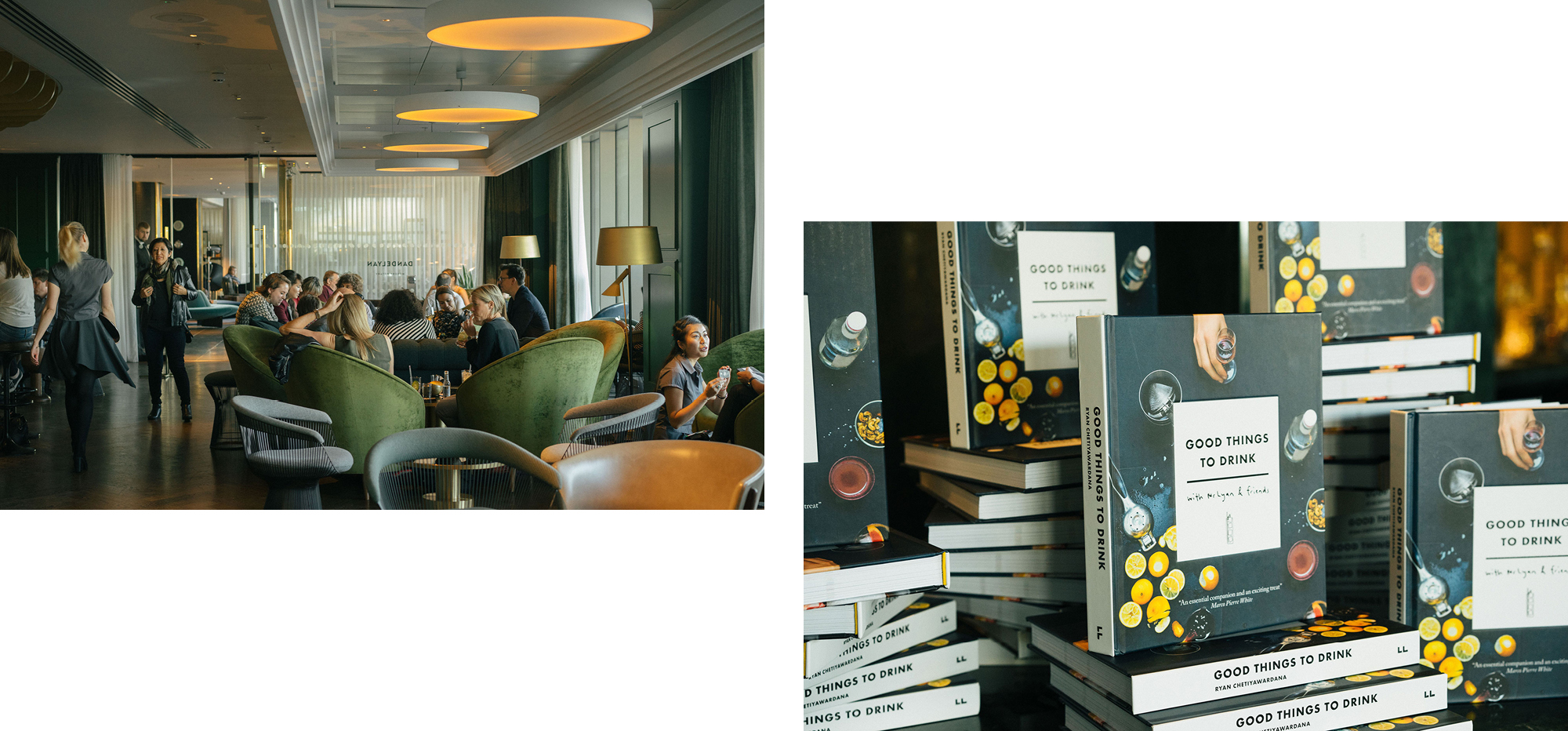 Ryan is behind the copper bar at Dandelyan—the second bar he opened after White Lyan in Hoxton—making a gin and fermented peach cocktail called 'Peaches in a Pine Cone'. This tastes like a sweet forest. Ryan just published his first book, Good Things to Drink With Mr Lyan and Friends – a recipe book for easy to recreate, delicious drinks to make at home. No crystal cut glass, dry ice or Manhattan shaker needed.
"I like that you call it a cookbook because this book is for people who like food. There are drinks that relax you and drinks that pick you up. It's a way to enjoy time with friends and, I'm bias, but I think drinks are better than food for changing the mood of an occasion," Ryan tells Amuse. Ryan says he's fervent about toning down the alchemy that surrounds "mixology" and the connotations of silk waistcoats and sleeve garters.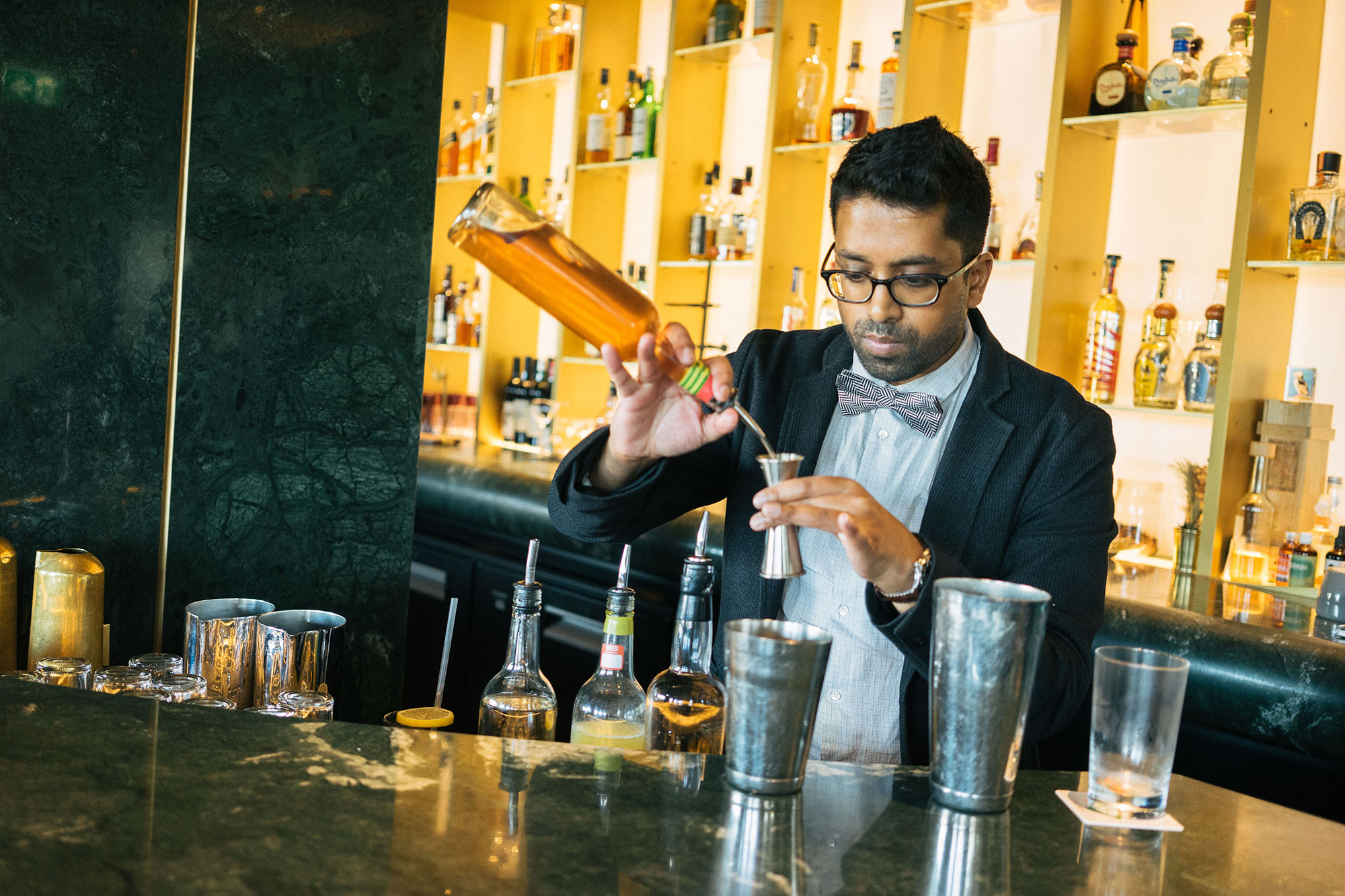 "That said, White Lyan can get super geeky," says Ryan, alluding to the no ice or fresh fruit policy they enforce at his bar in east London. He opened White Lyan, dimly-lit mirrors upstairs and a no-frills dive bar in the basement, with partners Iain Griffiths and Robin Honhold two years ago. It quickly became an infamous drinking haunt; they were host to Beyoncé and Jay-Z when they were last in London and met Björk when she started an impromptu karaoke session late there one night. "Björk is the best person I've ever made a drink for," says Ryan. "She actually ended up performing at our first birthday party last year. But Bowie is top of my bucket list."
In an effort to set new standards in a notoriously wasteful industry, the Mr Lyan team recycle and reuse all the ingredients on the menu and are working towards 'closed loop' cocktails at both bars. Ryan makes us a 'Diamond Rickey' and a 'Nuked Negroni', two cocktails from his new book. Made with Mr Lyan gin—there are no branded bottles just pre-batched cocktails served from the bottle—the ingredients have been blended and nuked in the microwave before straining and serving over ice.
White Lyan and Dandelyan have been shortlisted for the 50 Best Bars award next week, where they'll be up against The Artesian at The Langham, Bar High Five in Tokyo, and The Dead Rabbit in New York, who won best bar in North America this year.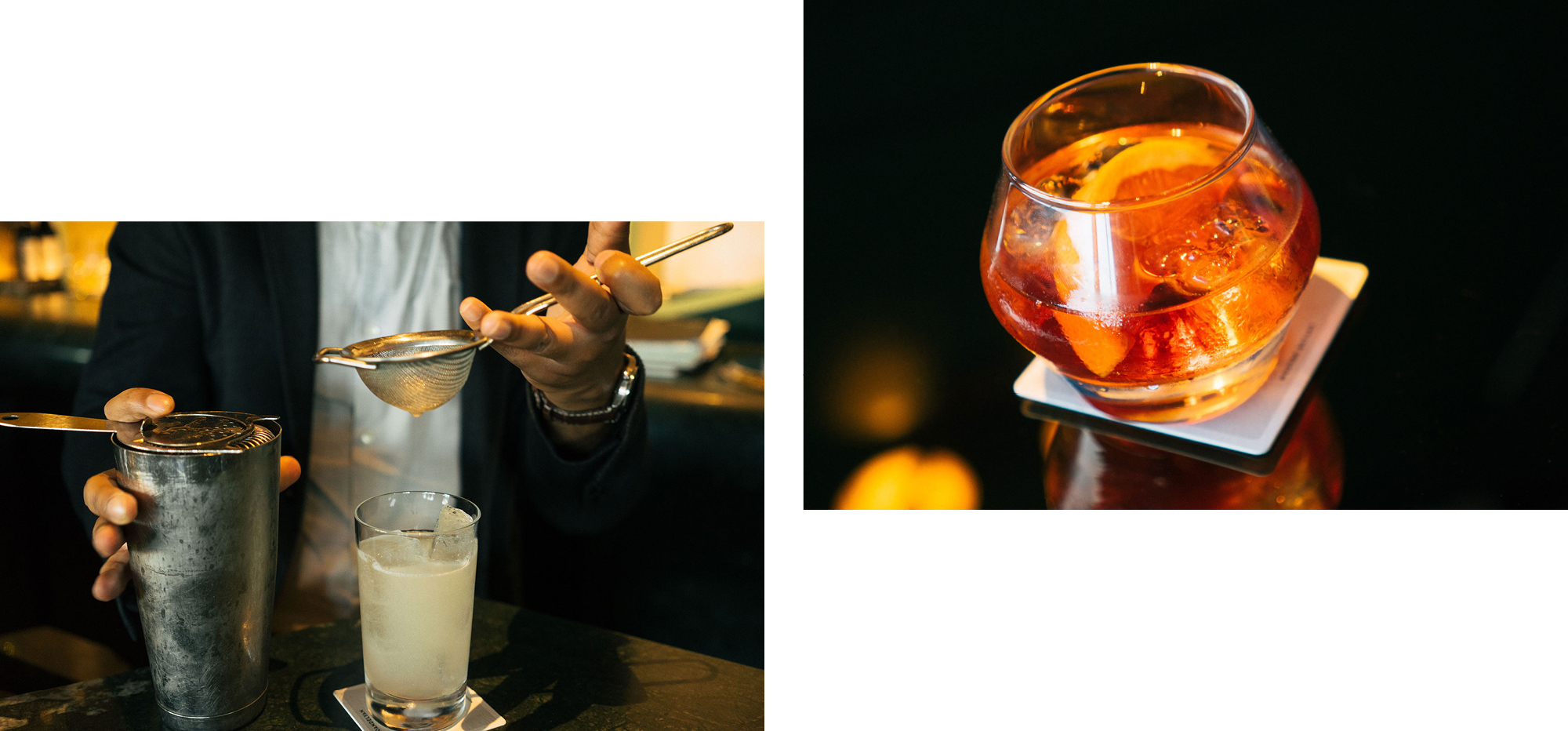 Good Things to Drink with Mr Lyan and Friends by Ryan Chetiyawardana (aka Mr Lyan) is published by Frances Lincoln.