Up to three centuries ago, the idea of climbing a mountain would have been considered an act of madness. Now our highest reaches are playgrounds for the unreasonable: men and women interested in launching themselves off cliff edges, snowboarding out of helicopters, or climbing sheer rock faces without so much as a safety harness or, it seems, their sanity.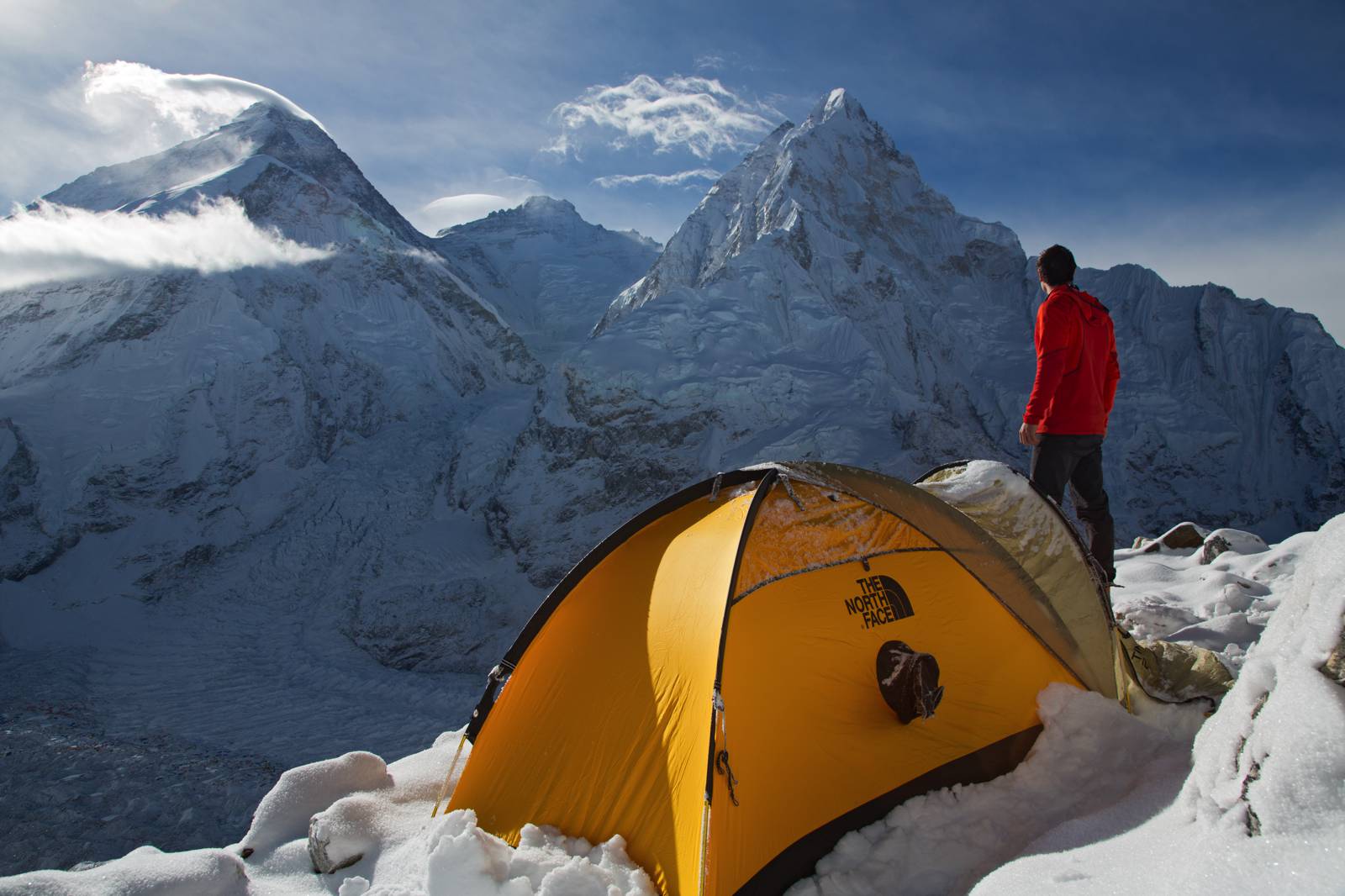 In Mountain, director Jennifer Peedom captures this dare devil delirium in vertigo inducing Go Pro close-ups. But the documentary, made in collaboration with with Australian Chamber Orchestra, isn't an extended Red Bull advertorial. Instead, Peedom's film marries global cinematography to a classical and original score from ACO, led by artistic director Richard Tognetti to create an audio visual hymn to nature's peaks. In addition, words from acclaimed nature writer Robert Macfarlane, narrated by actor Willem Dafoe, probe our human fascination with mountains.
We spoke to Peedom about the enduring allure and the technical challenges of working on mountains.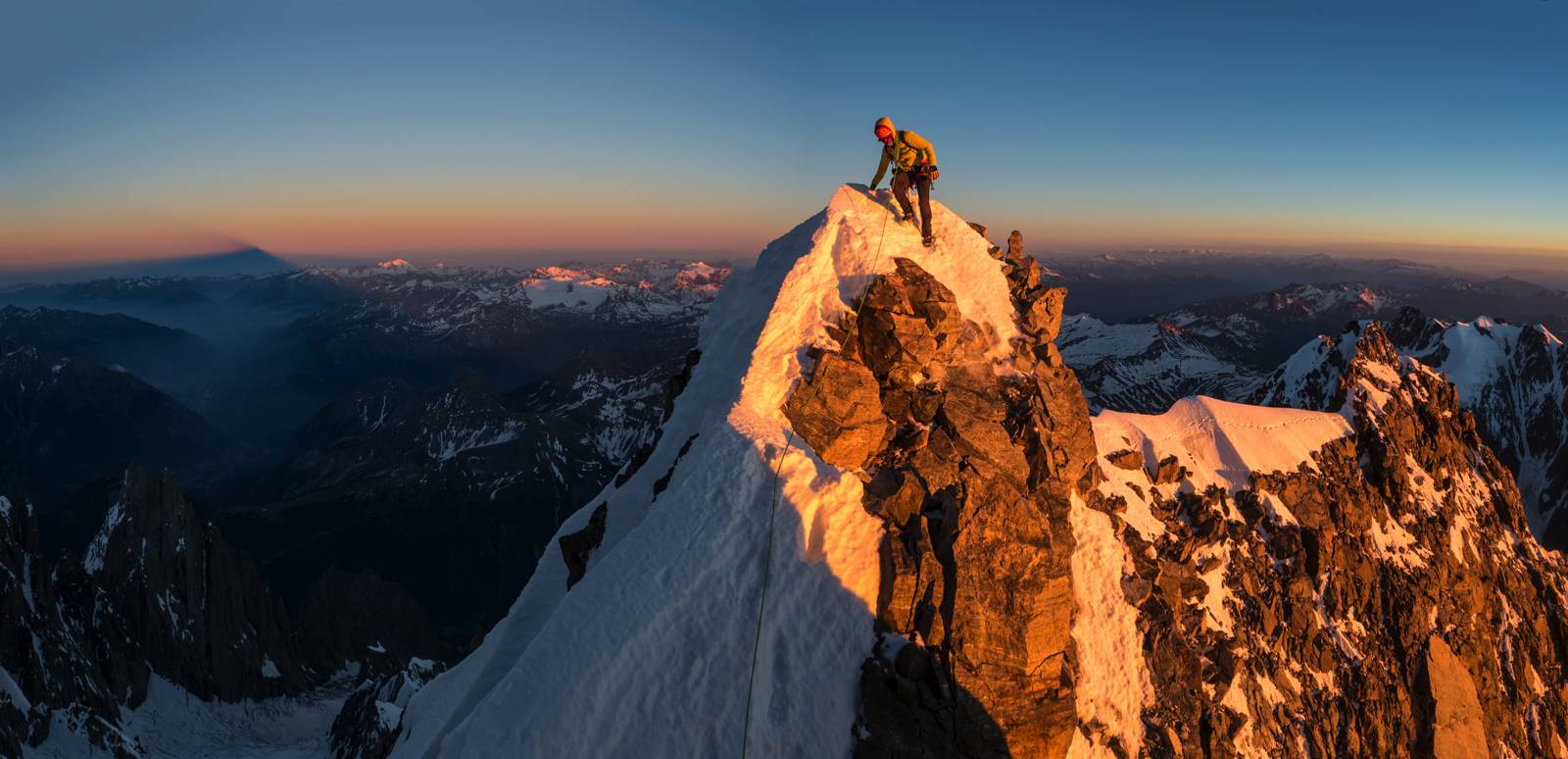 The images in Mountain are drawn from over 200,000 hours of footage you sourced for the film. Was most or all of it already shot or was it specially commissioned for the piece?
The main cinematographer Renan Ozturk and I had worked together in the Himalayas on my previous film Sherpa. We shot new material together for the film, but he also opened up his incredible library of material to us. He also introduced us to Canadian production company Sherpas Cinema, who did the same. These guys are the best in the business. We also drew on the archives of other adventure cinematographers as the story dictated.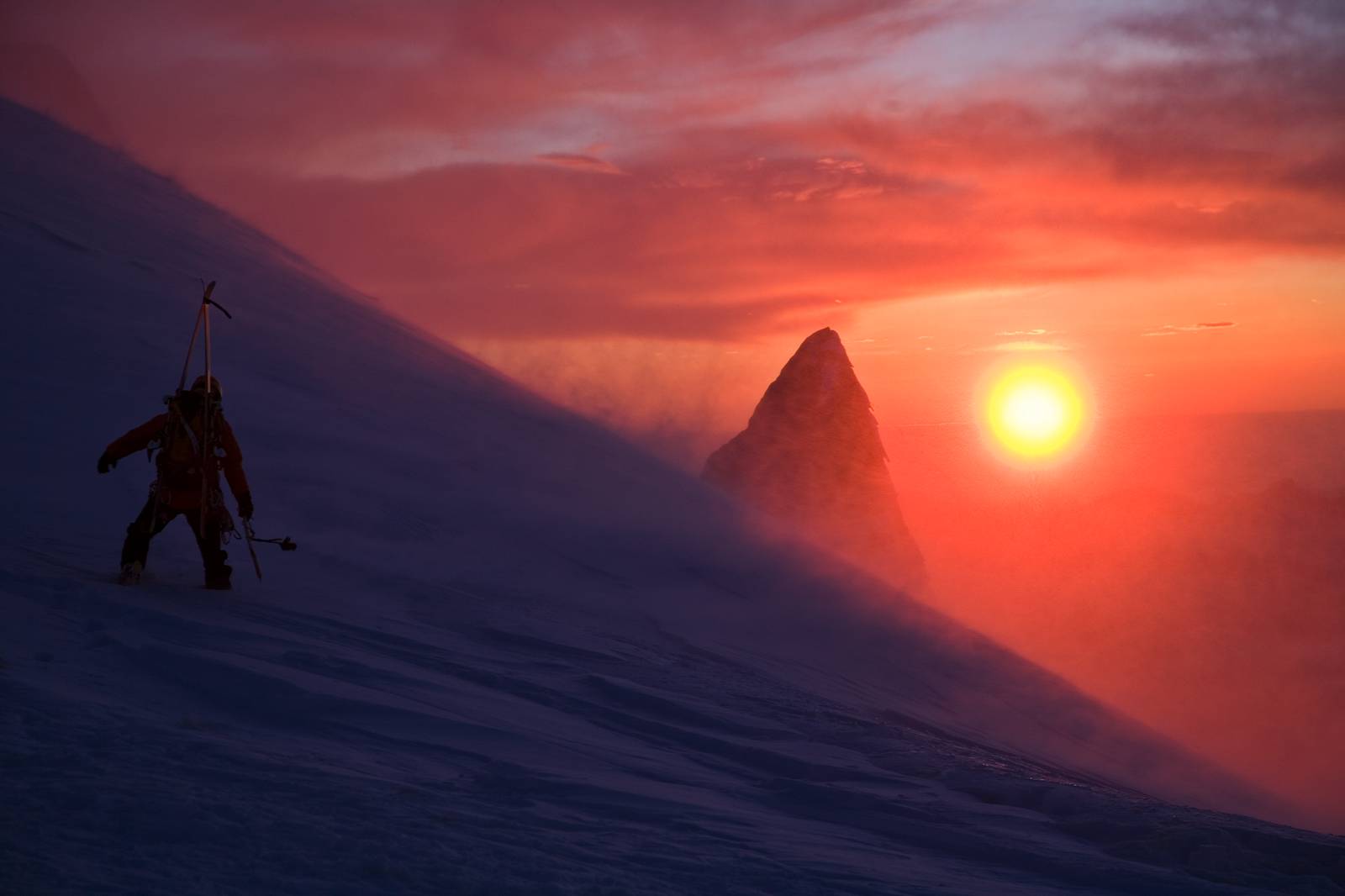 How much did the narratives in Robert Macfarlane's book Mountains of the Mind steer the storytelling we see on screen?
The collaboration with Robert worked in a similar way to the musical collaboration. It was very organic. Some ideas came from the book, but needed major compressing. Other ideas were new, and were driven by the images.
How were the cliff face scenes shot?
For me, some of the most vertigo inducing scenes are the ones where the climber has a GoPro camera attached to his helmet. Those shots really place you right there. The reason so many of the shots are so visceral, is that they are shot by top climbers on real expeditions. These guys are really great and showing scale in the mountains. Helicopters and drones were used extensively.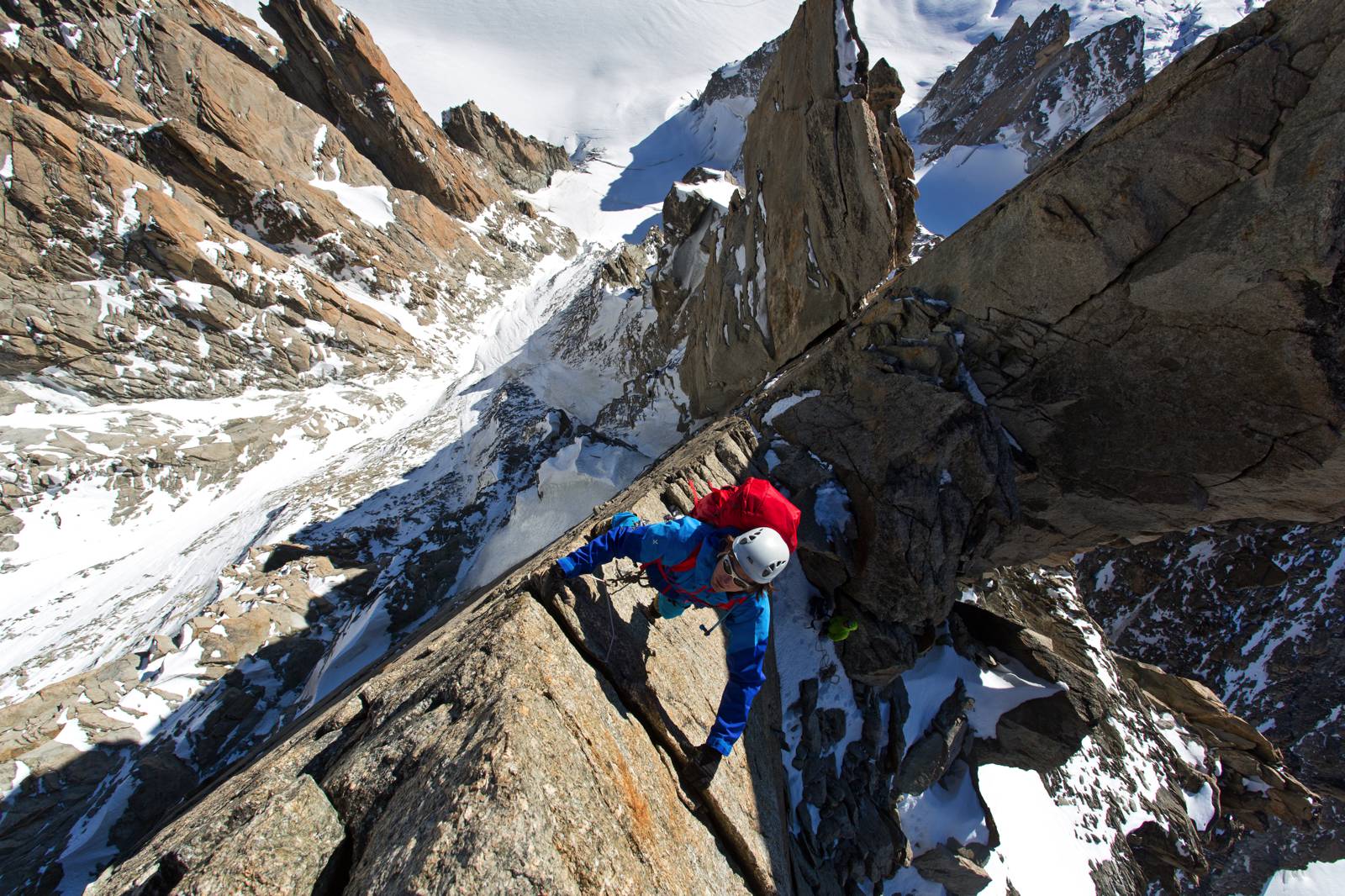 In collaborating, the ACO's Richard Tognetti would often describe scenes as "horror" where you found "majesty". How did those perspectives inform the filmmaking?
Given my background in the adventure world, it was great to have Richard there to sometimes bring things back to a non-climbers point of view. One of the ideas that I was hoping to explore in the film was the great chasm between those who are drawn to risking their lives on mountains, and pretty much everyone else, who think those people are crazy. Richard was useful for providing the perspective of the latter!
The opening shots of free solo climber Alex Honnold scaling a 2500 ft. rock in El Portrero, Mexico are incredible. What do you think drives those to such heights?
I'm fascinated by these characters, and Alex Honnold of course is probably the most extreme of them all. I still struggle to watch the opening scene of his free-climb. I wasn't there when Renan shot it, and probably couldn't have handled it. I think what drives these kinds of people is a combination of genes and brain chemistry. They are just wired differently. Alex is in a class all on his own.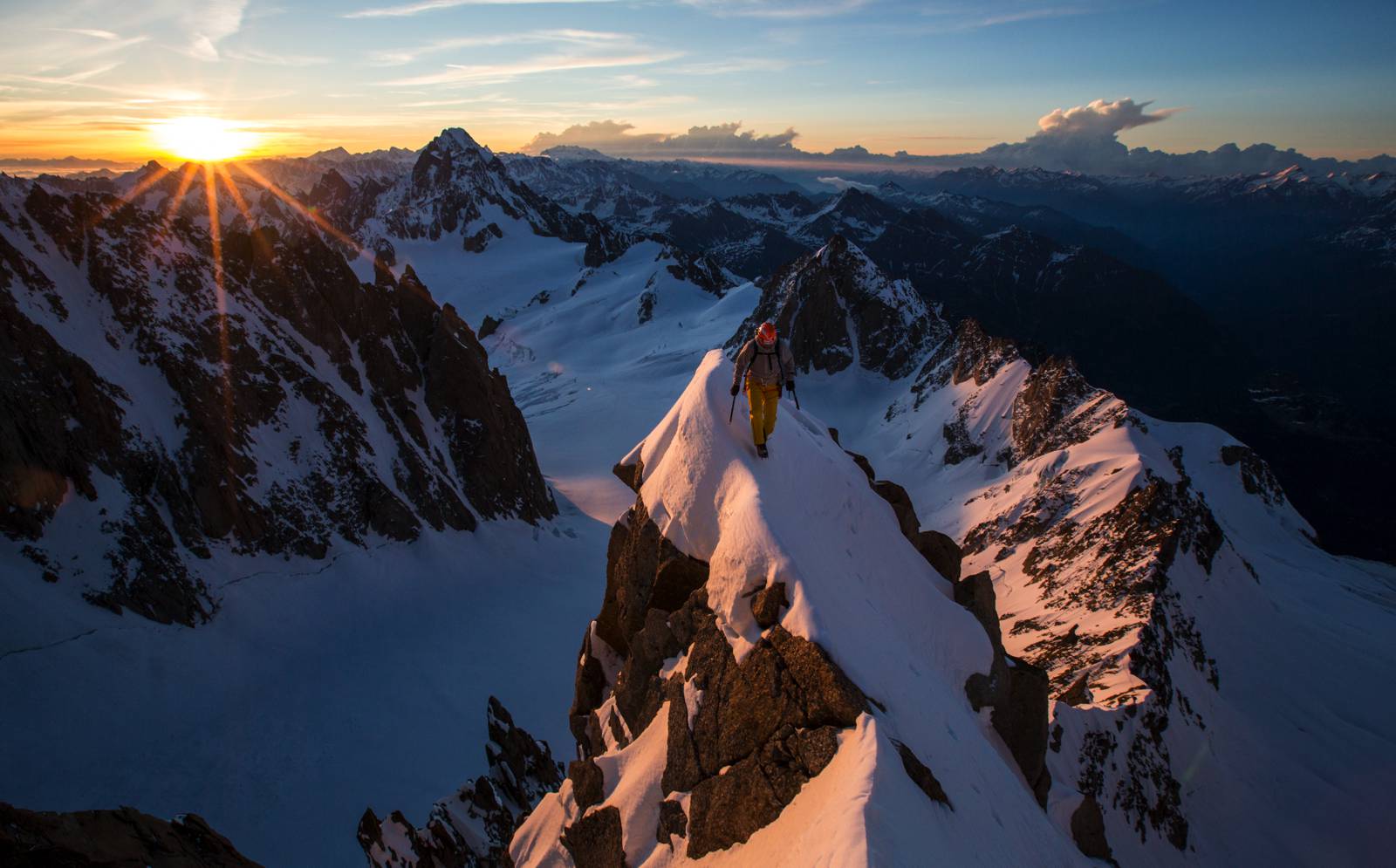 Can you tell me about your relationship to mountains?
I ended up in the mountains as a climbing camera operator, including a number of Himalayan exhibitions including Everest. But I never really considered myself a climber – always a filmmaker first. I just happened to have a good genetic disposition to work at high altitude, so I kept being offered jobs. It was an intense time, and I really felt like I was living life to the fullest. I think I learnt a lot about my mental fortitude, my physical limits and emotional endurance during this time. I feel stronger for it.
Mountain is in cinemas now.