A trip to the Californian desert has become a rite of passage for everyone from new agers to Coachella-lovers. But few get to live it out in quite the same way as 33-year-old Slovenian artist Saša Štucin who spent time at Andrea Zittle's A-Z West, a 50-acre compound that functions "as an evolving testing grounds for living, in which spaces, objects and acts of living all intertwine as a single ongoing investigation into what it means to exist and participate in our culture today."
Along with her partner Nicholas Gardner, Štucin spent 15 hours a week working on the maintenance of A-Z West and the rest of her time working in the studio and experiencing the surrounding landscape and community. Whilst Gardner (a furniture designer) worked in the wood workshop producing new elements for the Experimental Living Cabins in the Wonder Valley, Štucin was doing ceramics for sale to visitors. Here she tells us about the joys of the A-Z West residency.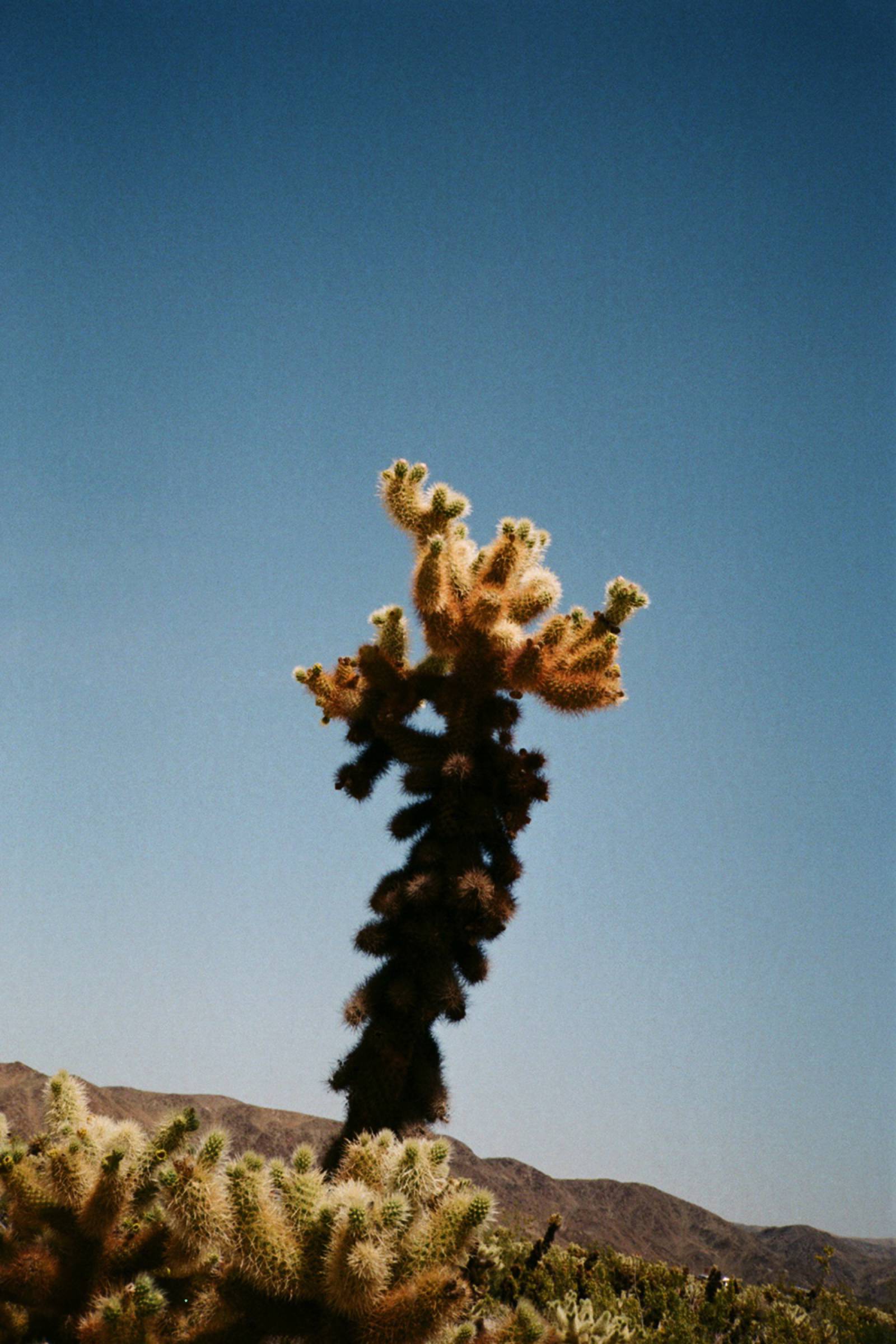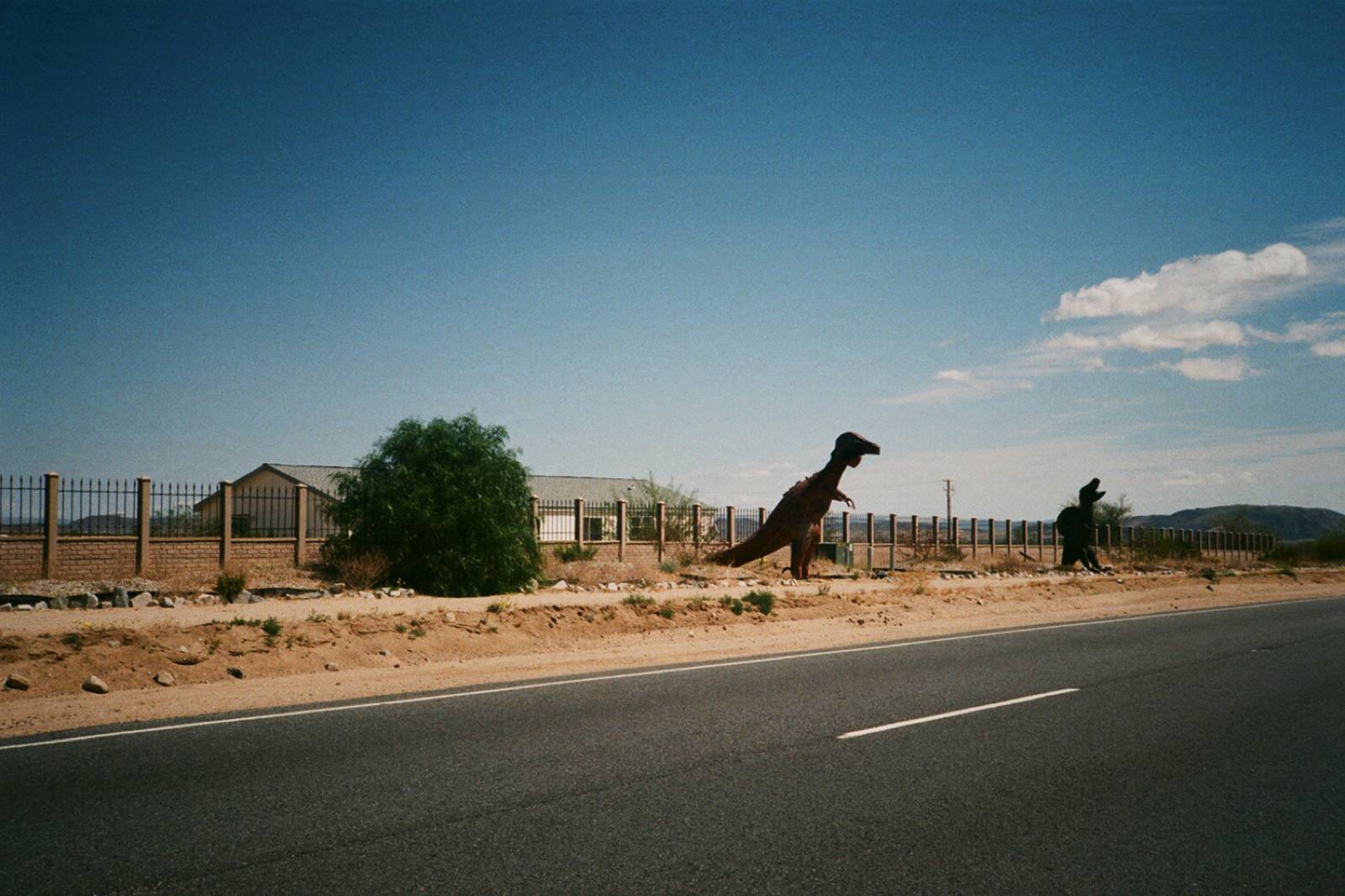 What was a typical day?
I would wake up really early with the sun around 5am, drink one and a half cup of coffee, and go for a long walk into the wash room behind Andrea's house. It was a beautiful time to visit the desert, since everything was in bloom (in bloom as desert can be). At 10am everyone at the property would gather for an "Hour of Power", for a communal work activity, which helps keeping everything in immaculate condition. We gathered around the fire a few times, since the nights still had a chill in them and we mostly talked about the biggest rocks surrounding us. I spent my time before sleep reading books by or about Andrea and hoping that I wouldn't have to visit the outdoor bathroom, since I have a big fear of snakes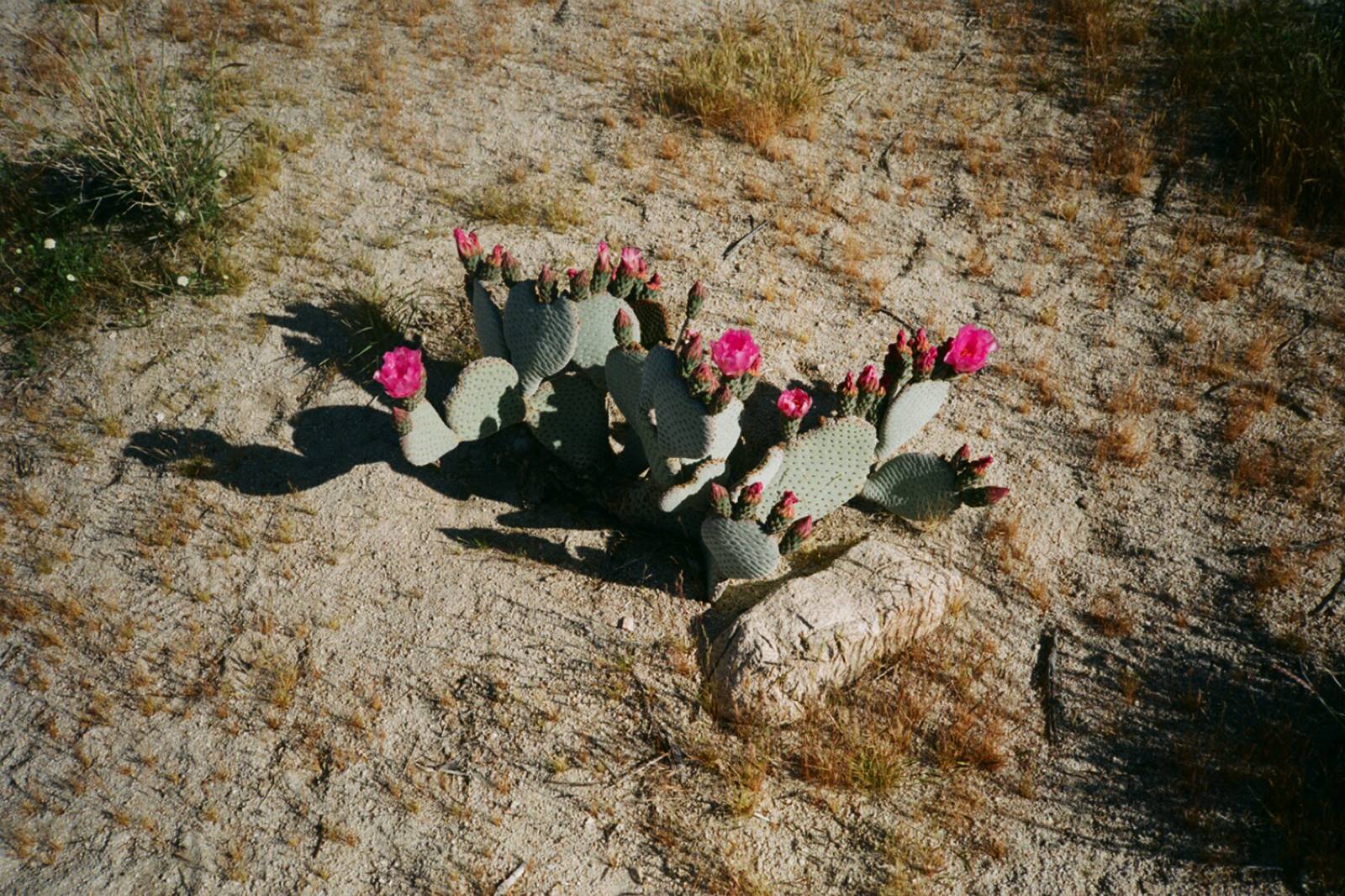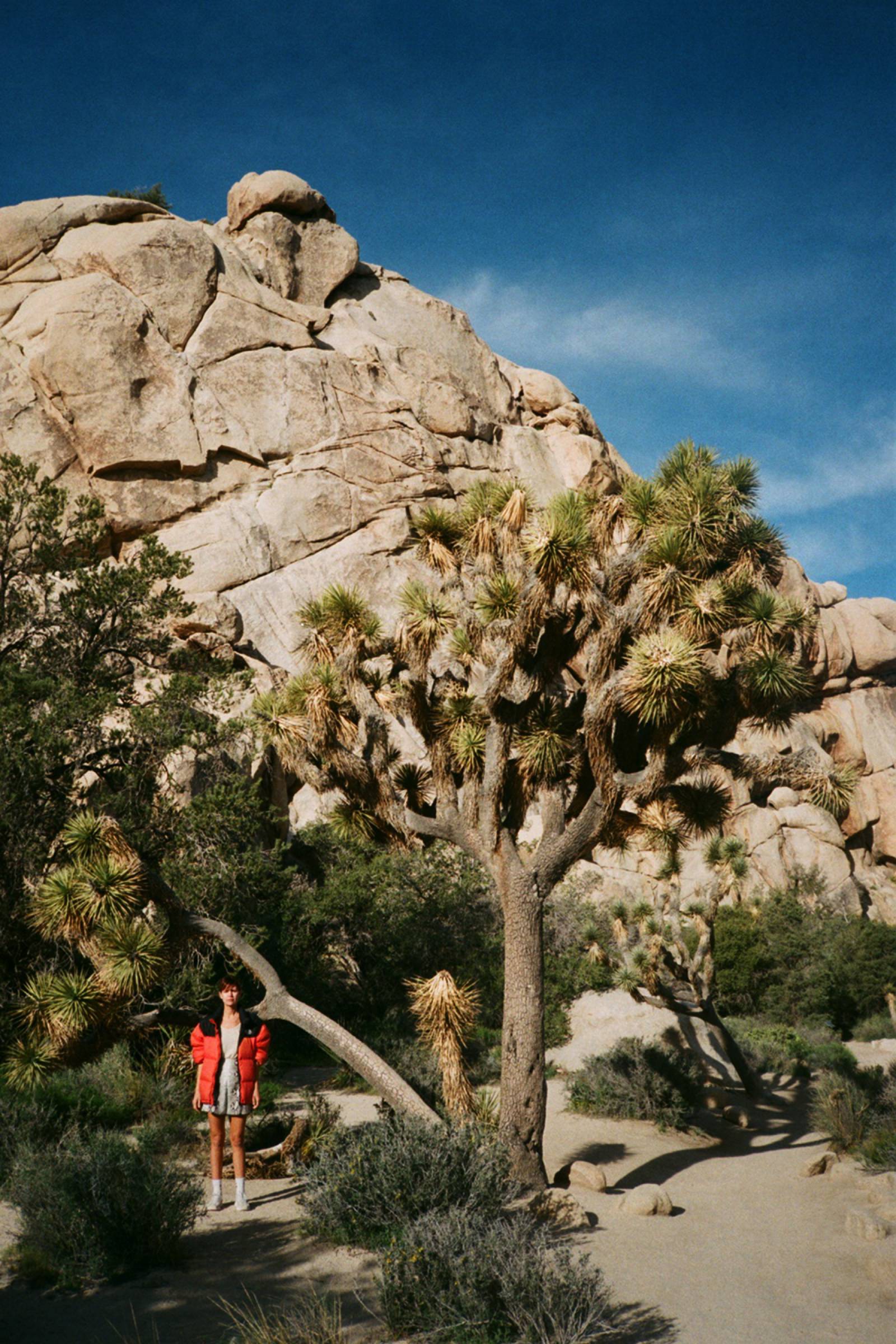 What did you make of the place?
It's a fantastical place of big rocks and small lizards. We were in close proximity to Andrea's house, personal vegetable garden and the chicken coop. Behind the micro-apartments is a shared outdoor kitchen with a sink, camping stove, dishes, pots, pans, seating area, outdoor shower and composting toilet. Residents are expected to feed themselves, empty the composts, and keep shared areas clean. Pretty basic. Overall there is not a lot of excess in terms of objects and this feels very good. As a resident you are invited to live this total work of art, change it, adopt to it, question it or provoke it. I absolutely loved it!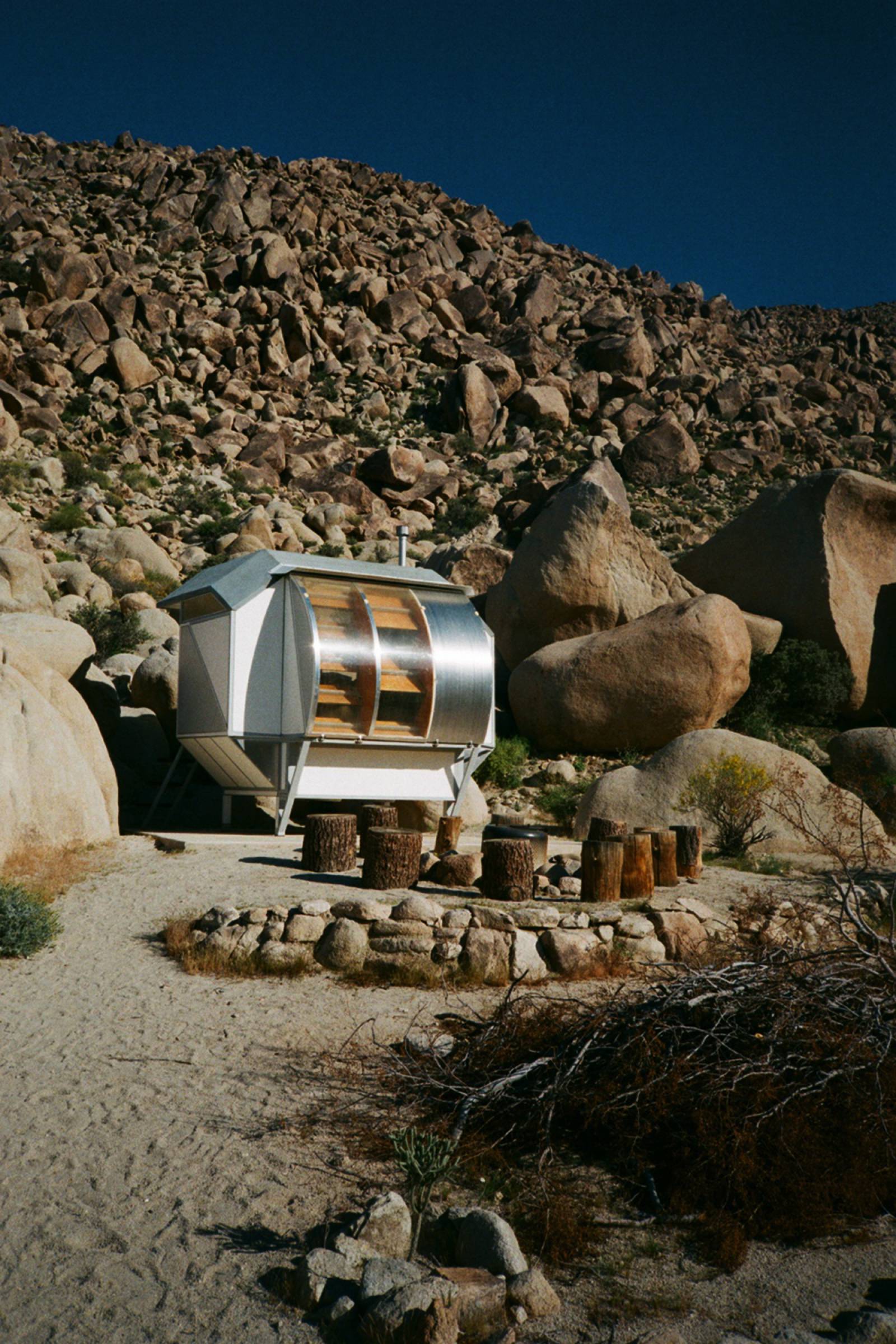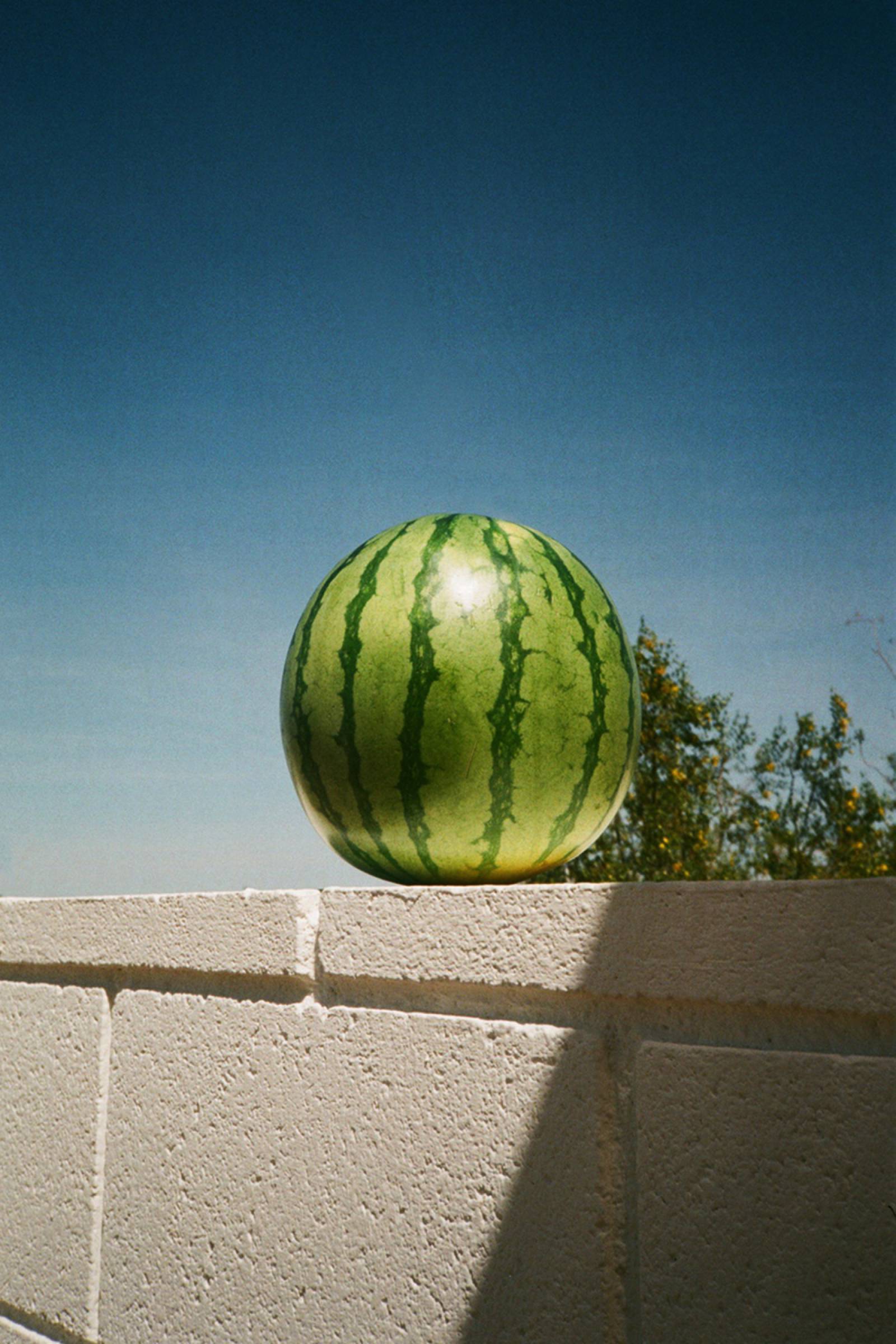 What did you do in the surrounding area?
We visited The Integratron, a 38-feet tall cupola structure designed by "ufologist and contactee" George Van Tassel. Tassel claimed the Integratron was capable of rejuvenation, anti-gravity and time travel. We attended the "sound bath" session, where a group of people get exposed to harmonic sound frequencies produced by quartz bowls. It's claimed to have a deep calming effect. We visited a few locations that are marked on a High Desert Test Site map too. We spent a day at Andrea Zittel's off-the-grid Experimental Living Cabins, in the remote Wonder Valley, east of Twentynine Palms (the best place for the weekend brunch and Bloody Mary). We also went to the Sky Village Swap Meet for the most amazing desert junk ever. There are antique shops off of Highway 62 at the west end of Yucca Valley for more incredible desert junk. We also went to the Noah Purifoy Foundation with 14 acres of inspiring outdoor assemblage art and we drove through Wonder Valley up to Amboy and visited the Joshua Tree National Park!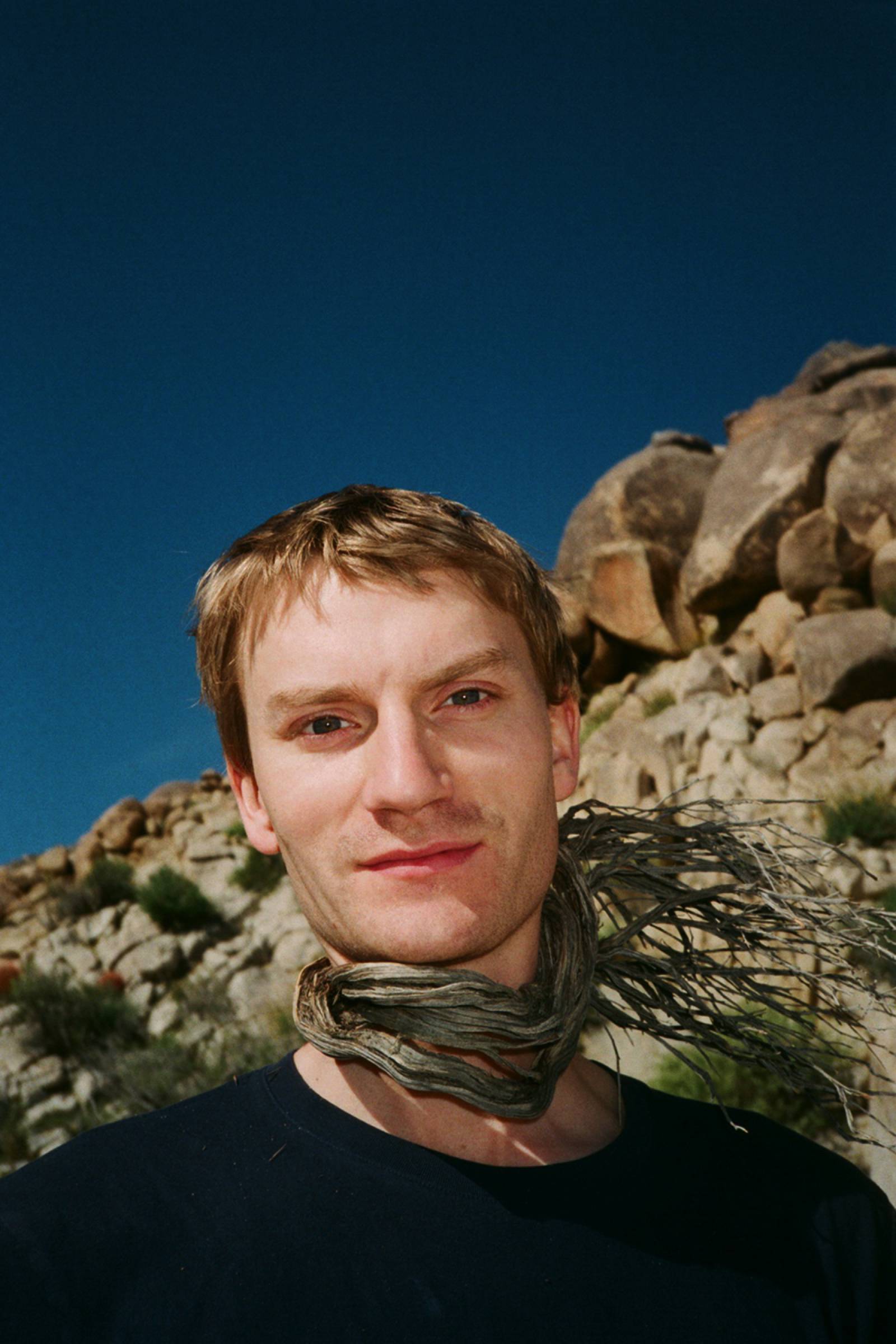 What's High Desert Test Sites?
It's a non-profit organisation that supports intimate and immersive experiences and exchanges between artists, critical thinkers and general audiences, challenging them all to expand their definition of art. Its programs include guides to the high desert's cultural test sites, immersive excursions, solo projects, workshops, publications, and residencies.