New York painter George Condo is a bit of a mastermind when it comes to painting — he's figured a way to make cartoonish, chipmunk-like portraits of everyone from Kanye West to the Queen in a way that is comical, raw and endlessly seductive.
The artist, who started out as an assistant in Andy Warhol's factory in the 1970s, is a core figure in today's art world for his defined style of painting. Condo's portraits show the psychological spectrum, from crude monsters, devils and demons to very sweetly-painted family members, like portraits of his young daughters. His trademark though, has got to be his ongoing series of "pods," that being the name of his mouse-eared characters which reappear in his paintings, year after year.
Famed for painting Kanye West's 2010 album cover for My Beautiful Dark Twisted Fantasy, Condo has collaborated with William Burroughs on artworks in the 1990s and was good friends with Jean-Michel Basquiat and Keith Haring, who collected his work. Now, he is showing a 37 year survey of artwork at the Berggruen Museum in Berlin, which opens tomorrow.
The three-floor show features never-seen-before artworks — from oil paintings to bronze sculptures and paper drawings — alongside famed artworks of great masters like Pablo Picasso, Henri Matisse and Paul Klee, which are in the museum's collection. The aim is to show both a similarity and a connection to Condo's own paintings while looking back on the lineage of historical artworks.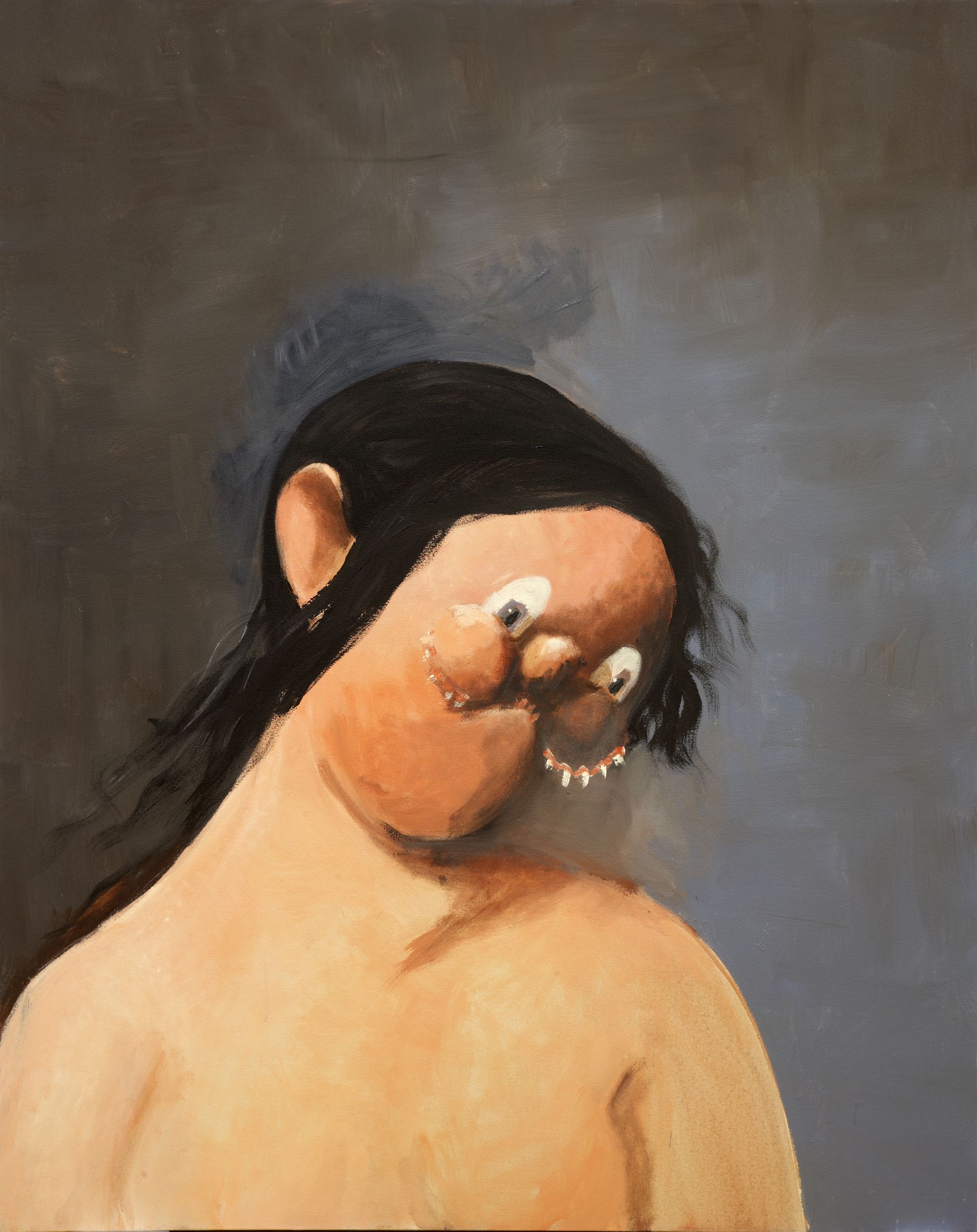 Condo shows over 140 artworks, including some of his earliest paintings, like "The Murder" from 1979 to more recent works like "Nude on Wine Crates," which were made earlier this year. All in all, it highlights the artist's uncanny madness, from his portrait of a cat-faced nun to his Technicolor for clowns and strange, otherworldly couples.
He may be a widely-recognized artist who counts Leonardo DiCaprio and Lady Gaga as fans, but it seems Condo will always be a fanboy to the great artists and composers before him. While in Berlin, he muses philosophical about his favourite composer, kindergarten art and Donald Trump's victory.
Your art is shown alongside modern masters like Pablo Picasso and Paul Klee what did you learn about putting this exhibition together?
It's an awakening for me to see where the connection to my work lies to their work. This show really makes me think about quality in art, how do you make a statement about quality? I came to realize it's not about what you can live with, it's really what can you die with. Before you pass away, what can you look at? That's what quality should be in art.
You've used the words "artificial realism" to describe your work, can you explain?
What I'm really dealing with is psychological cubism; it's a way to see the many sides of someone's personality in one human face. Basically, this show is about how an artist confronts themselves. I'm asking how can one do something with their own art, crack it in half and put those halves together in a new way to create something entirely different?
The title of this exhibition is "Confrontation," what kind of confrontations have you had with your art? For example, your portrait of experimental composer Arnold Schoenberg (who taught music to John Cage), is in the show. Was he confrontational?
At one point, people would say: "My child could paint that." I would love to paint something to say: "No, your child couldn't paint that, but your child would understand it." You transform the confrontation into a higher form of art. People called his work noise. They didn't understand he was taking the 12 tones of music and recreating them. It's not noise, it's a new orchestrated sense of composition. Those are confrontations, confronting Beethoven, by taking the same notes on a piano and finding a way to reconstruct music.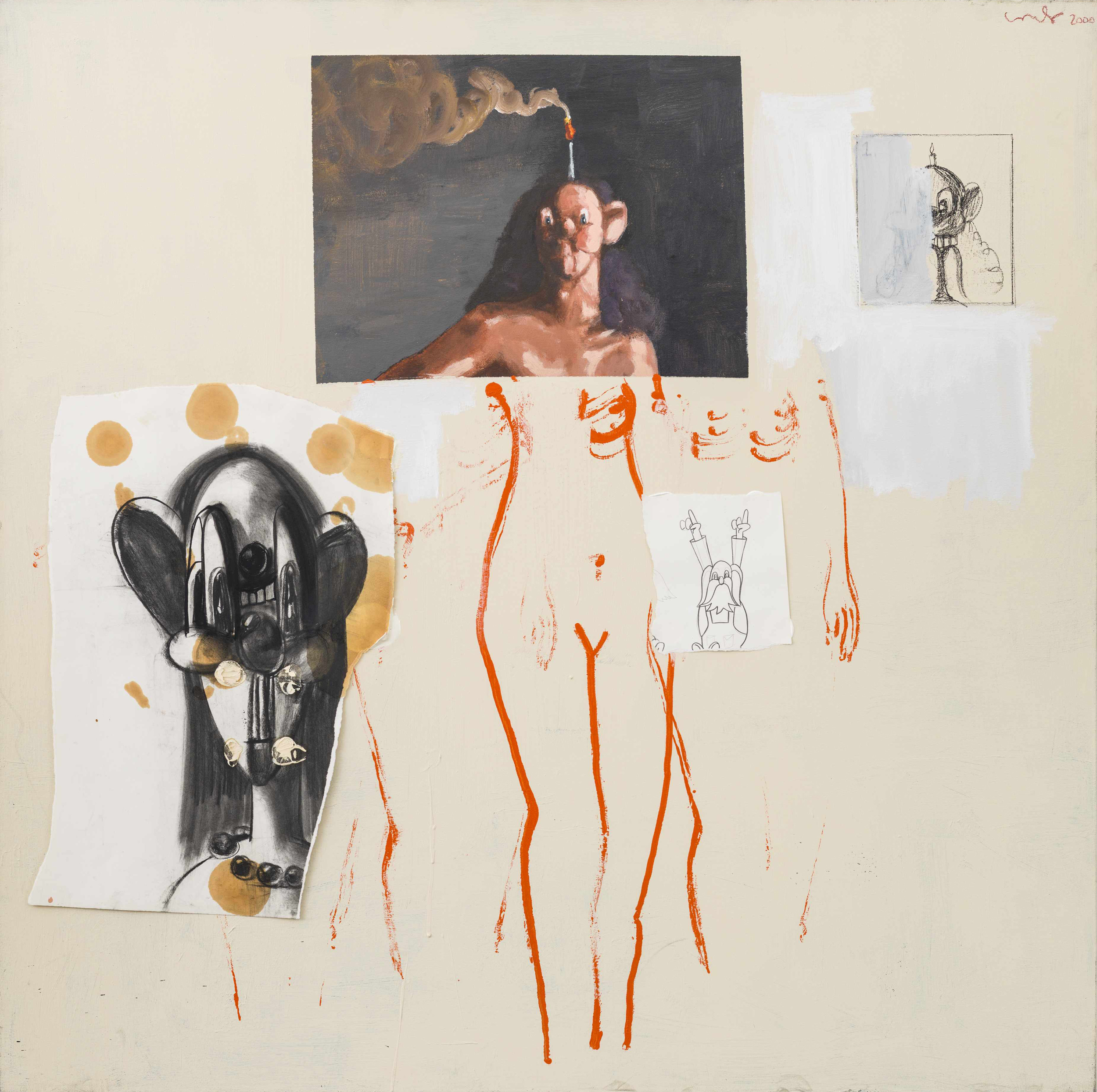 What do you think of the victory of Donald Trump in the U.S. presidential election?
I was in Berlin when the election happened, I was installing the show. I saw it on TV. When I saw Trump won, I was pretty shocked. I talked to my daughters about it, they were on the phone crying. They said, "He's the guy who hates women." He is supported by extreme right wing ideologies, somehow. It seems like such an abstraction from here. I haven't been back to New York since it happened, there have been a number of protests, most people are shocked. It seems there must be something wrong over there, otherwise this would have never had happened.
What's your favourite Kanye West song?
I don't know, there are so many. I'd probably have to say Monster.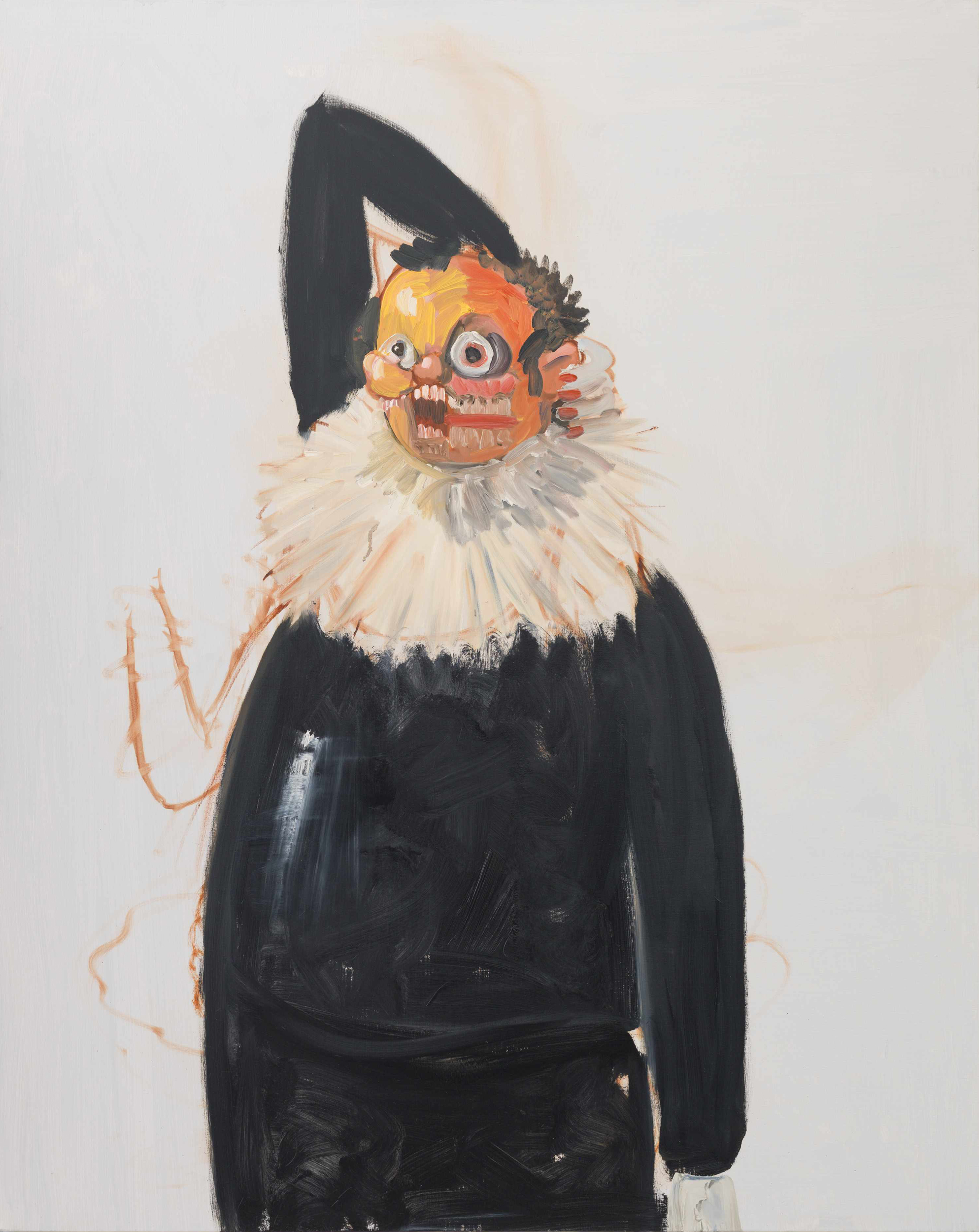 Confrontation by George Condo runs at the Museum Berggruen in Berlin from tomorrow until 12 March.
georgecondoinberlin.de