Meechy Darko, Erick "The Architect" Elliott and Juice make up the Brooklyn-born rap trio The Flatbush Zombies. The name stems from an early, somewhat devout interest in psychedelics and Nancy Ann Tappe's Indigo lifestyle; the first time Meech did shrooms he claims his ego died and he experienced a kind of rebirth of consciousness, leading him to become a self-proclaimed "zombie." You could call them the hallucinogenic Alan Watts' of hip-hop.

The trio started making music together in 2010 but didn't perform live until 2012, since then they've collaborated with fellow NY-born artists Joey Bada$$, A$AP Rocky, Action Bronson and RZA as well as Juicy J and Danny Brown.
A mere four years, two mixtapes and one studio album later, we caught up with the tripped out cinephiles to discuss their favourite movies about the hustle, in the city that inspires the music, NYC.
The Warriors – Coney Island / The Bronx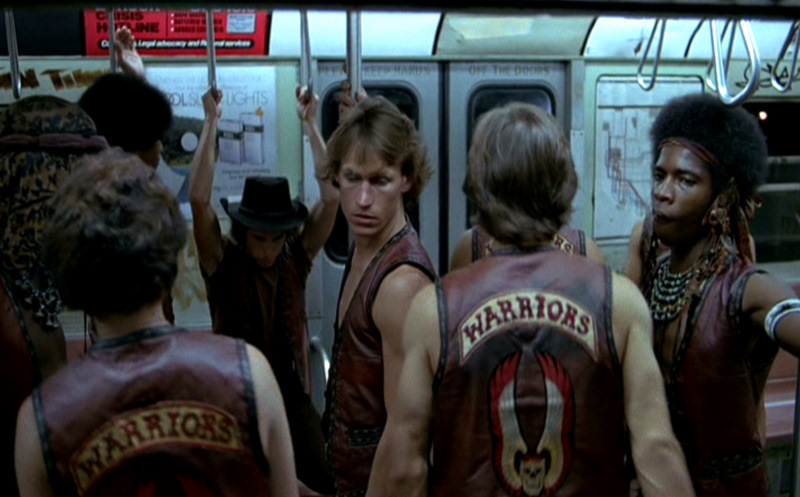 Erick: It's a journey of a fucking gang going to Coney Island. It's impossible for you to think of Coney and the Ferris Wheel and not think of The Warriors.
Meech: That movie is like a reflection of the culture of NYC at the time. Early NYC gang culture. It's a lot of crews and a big representation of the movement that started in the Bronx.
Do The Right Thing – Brooklyn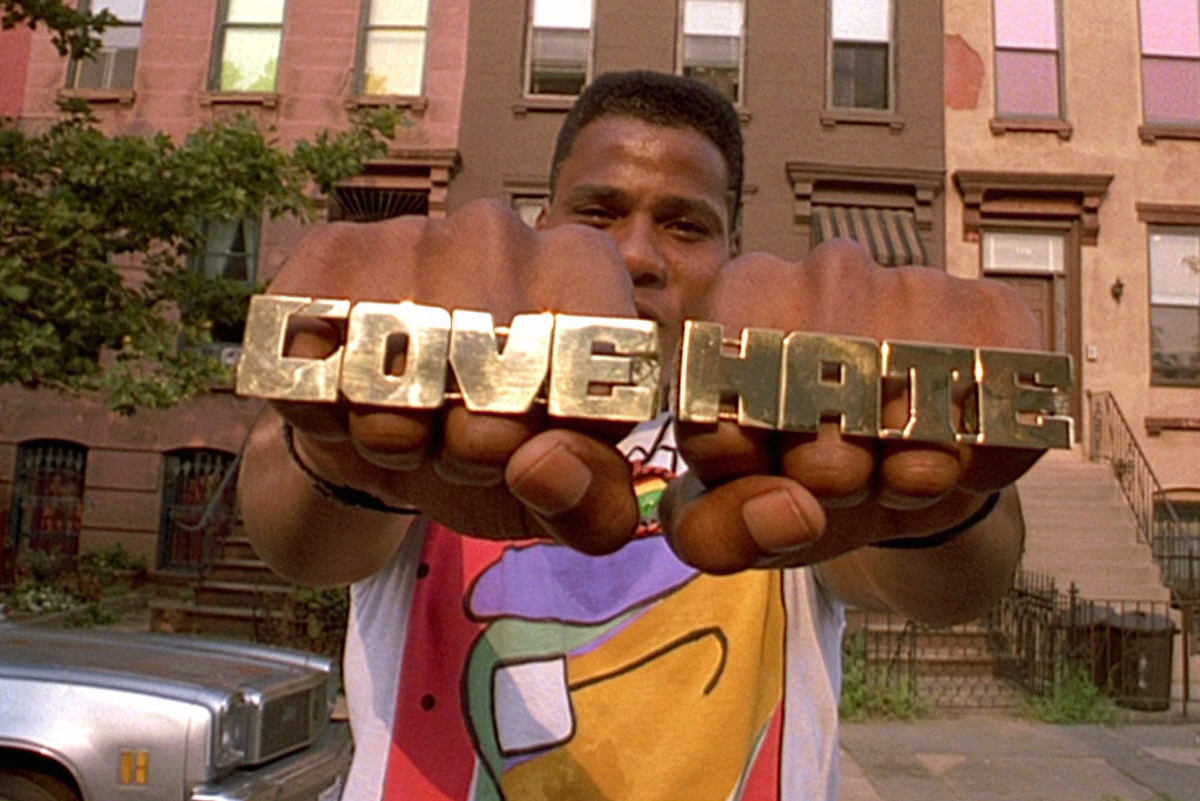 Meech: This is an important film about New York because it shows the diversity of the city – the racial tension between the community and the people who are supposed to be protecting the community (NYPD). It's also a perfect representation of the struggles of an interracial couple in a hot city full of tension.
Juice – Harlem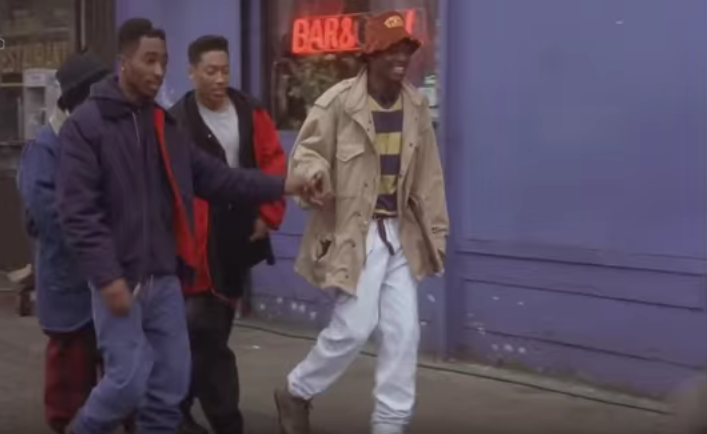 Juice: An inspiring movie in general. I was always hooked on it. I even wanted to become a DJ. I begged my parents to give me all the equipment – they said "no." My dreams of being a DJ were crushed. I got my name Juice based off the movie (meaning 'respect').
Meech: Juice means a lot to me because I originally wanted to be called Bishop. It inspired me to want to get into film and be an actor because Tupac was so passionate and raw and I think that movie is perfect because it shows the power struggles amongst friends, deception and not paying attention to the root of the problem in the movie, which is Bishops father being abusive. The lack of a father figure is what he's missing. His friends have it. But he doesn't.
Paid in Full – Harlem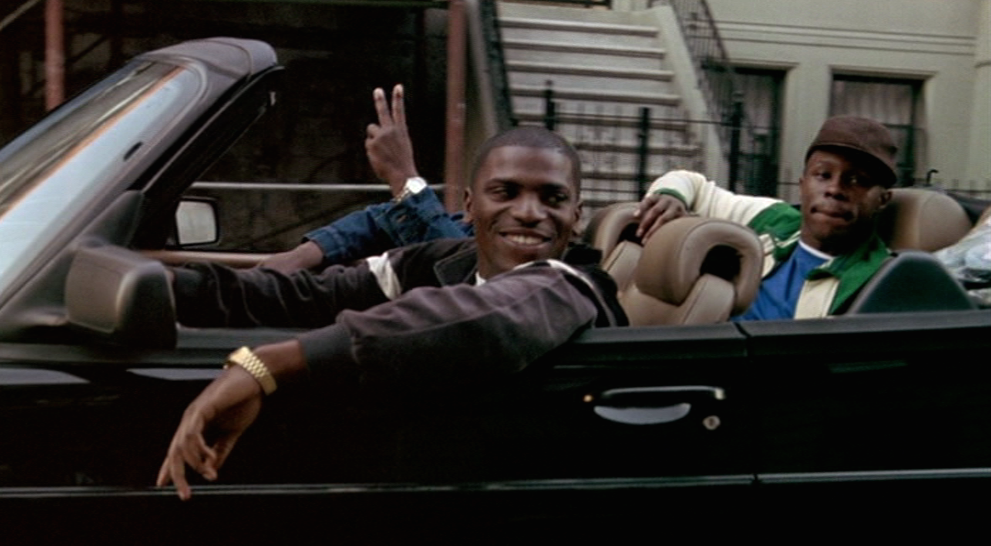 Meech: I've watched Paid In Full at least 5,000 times. Dead ass. I'm not lying. My friend Shamel and I used to leave school early and go home and watch that movie everyday. I feel like that movie is very important because we don't get enough of those tales of the ups and downs of the NYC drug game.
Juice: That movie is very important and classic and one of a kind. I don't think they can make movies like that with that organic and nostalgic feel today.
Erick: At some point it does glorify the drug game, but it also shows you the reality. There are not a lot of movies that are funny and interesting, with characters you want to be like, that you wonder if it's really worth it.
Kids – NYC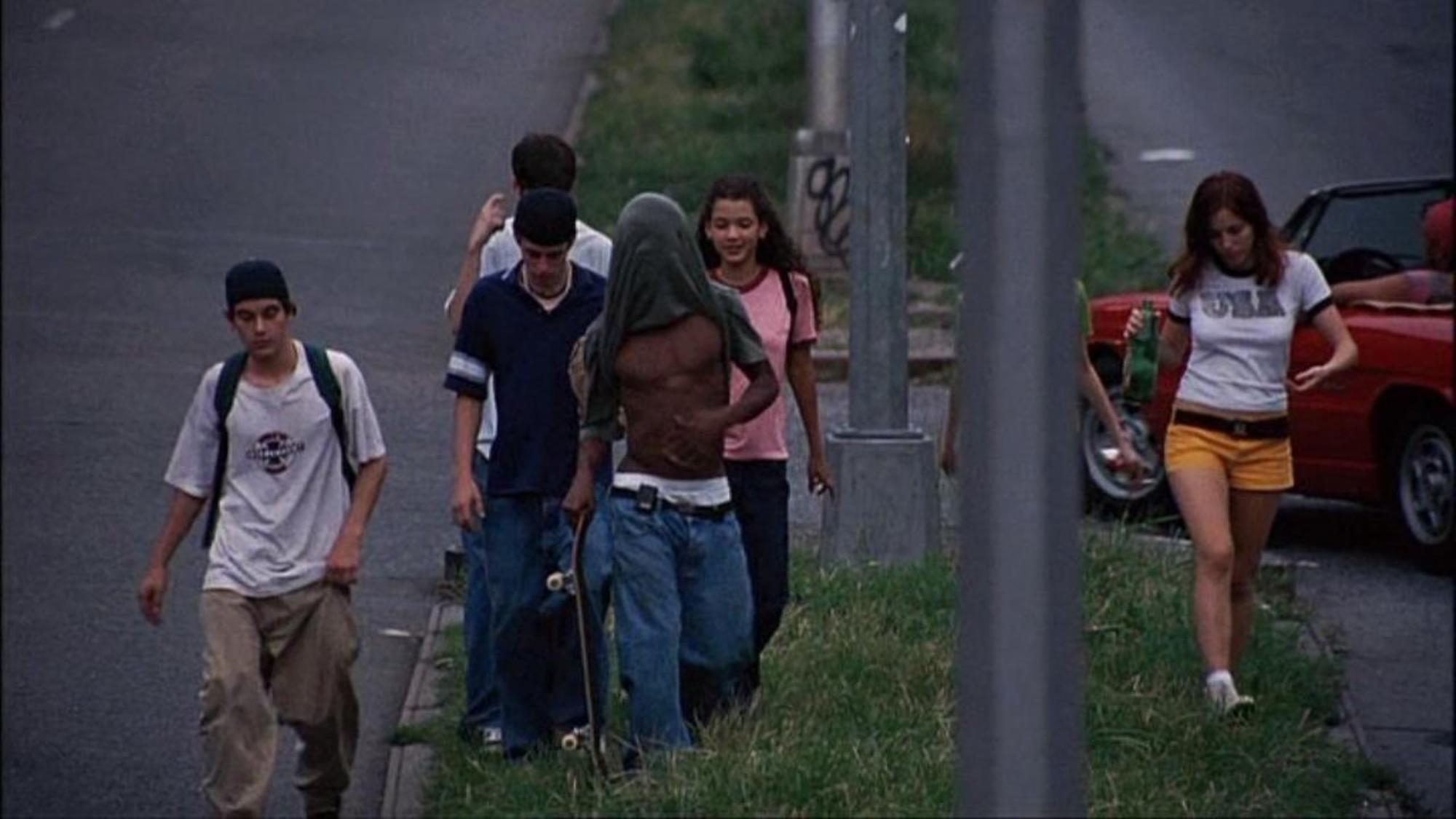 Erick: One of my favourite movies. Mainly because it was filmed like it was real. When I first saw it, I didn't know if it was a movie based on something that really happened or a documentary. I also enjoyed the awareness it brought to STD's and the importance of protected sex. To have children be subjected to that was good in that it scared kids from doing irresponsible things. The characters that are in the movie – Rosario Dawson – that was the rawest, to see those actors as children and you see that potential. It was crazy.
Meech: My favourite thing is that it exposed a lot of people to the street culture of NYC, as far as skating, brands, going to the stores and shoving a 40 oz into your pants and wearing Supreme box logos to actually skateboard in.
He Got Game – Brooklyn / Coney Island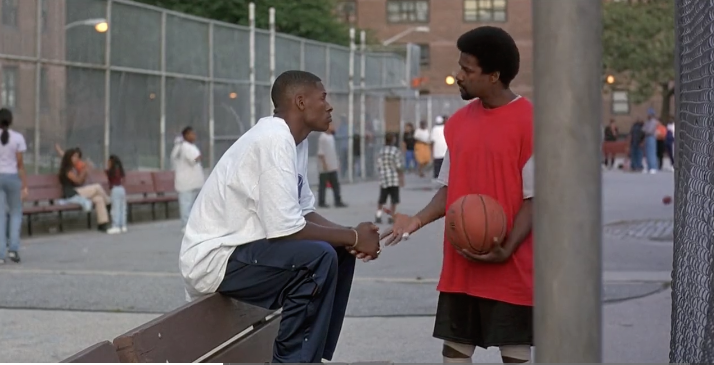 Meech: As a kid coming from Brooklyn, growing up with Hoop Dreams, that movie inspired me to get the fuck out of my neighbourhood and change myself for the better. But also figure out how to bring the people that are important with me out of the hood, without tarnishing everything that I've built. Not to mention, it made me want to go to college and have a threesome with two white women. It also made me fantasize about having a Spanish wife, and making love in Coney Island. I love you Lala.
Juice: When homey put on the He Got Game 13's, that was a pretty iconic moment that got me hooked on Jordan. I'd like to know what Rosario Dawson's current relationship status.
A Bronx Tale – The Bronx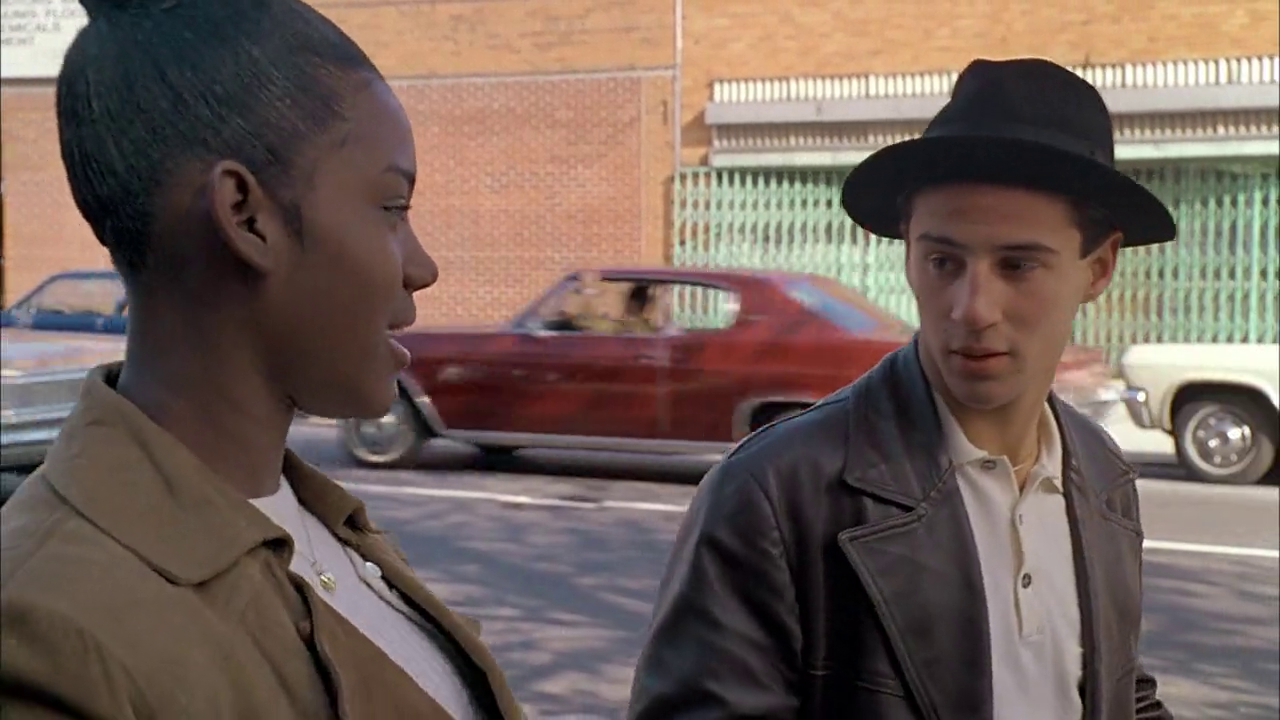 Juice: I like this movie a lot because it shows a younger kid growing up in early NYC with the mob running things. His father was a frigging bus worker. My grandfather worked for MTA, so I always that was cool. He was a kid going out and having fun on the block like any kid would be, on the stoop and outside. That represents NYC in a good way. And the movie is about race. The main character falls for a black girl – you are rooting for them to get together and see that. It shows a story about respect: family money and power. The main character is conflicted between his father and his mob father. It shows you not to trust everyone.
New Jack City – NYC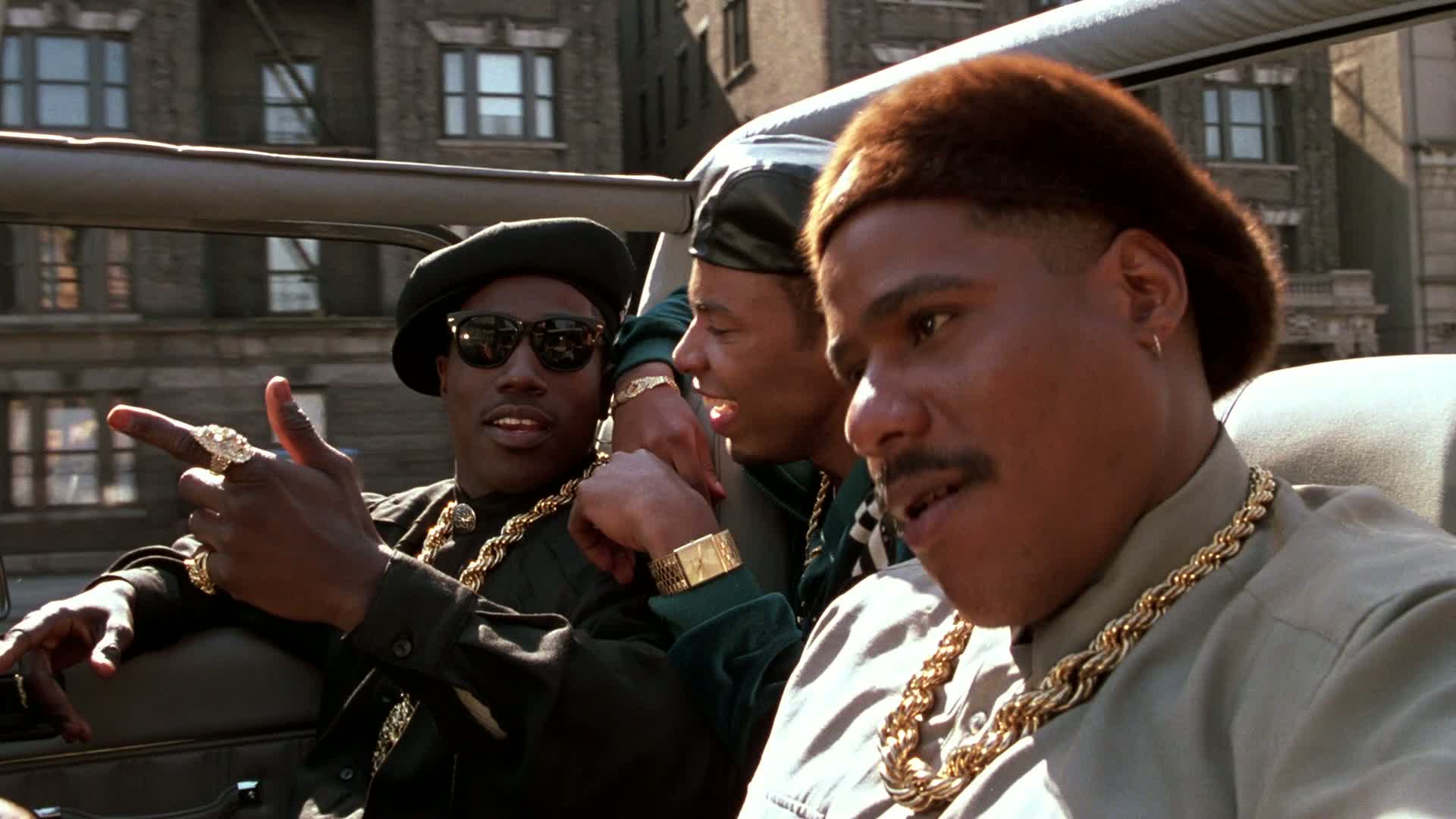 Meech: This is one of the best movies ever made. Cancel that bitch. What is better than cancelling a bitch? Nino Brown is the villain that we all love to hate. He also made sure that light skin niggas were no longer in style.
Erick: Nino Brown made me want to get a red jacket and a hoop earing and that little hat. Super fucking gangster. To me, I like the way it depicted NYC to people who haven't been here. I don't remember the first time I saw it, but it was how I felt about the New York landscape with the language of the early 90's. It's not even a cult classic to me. It's just a great movie.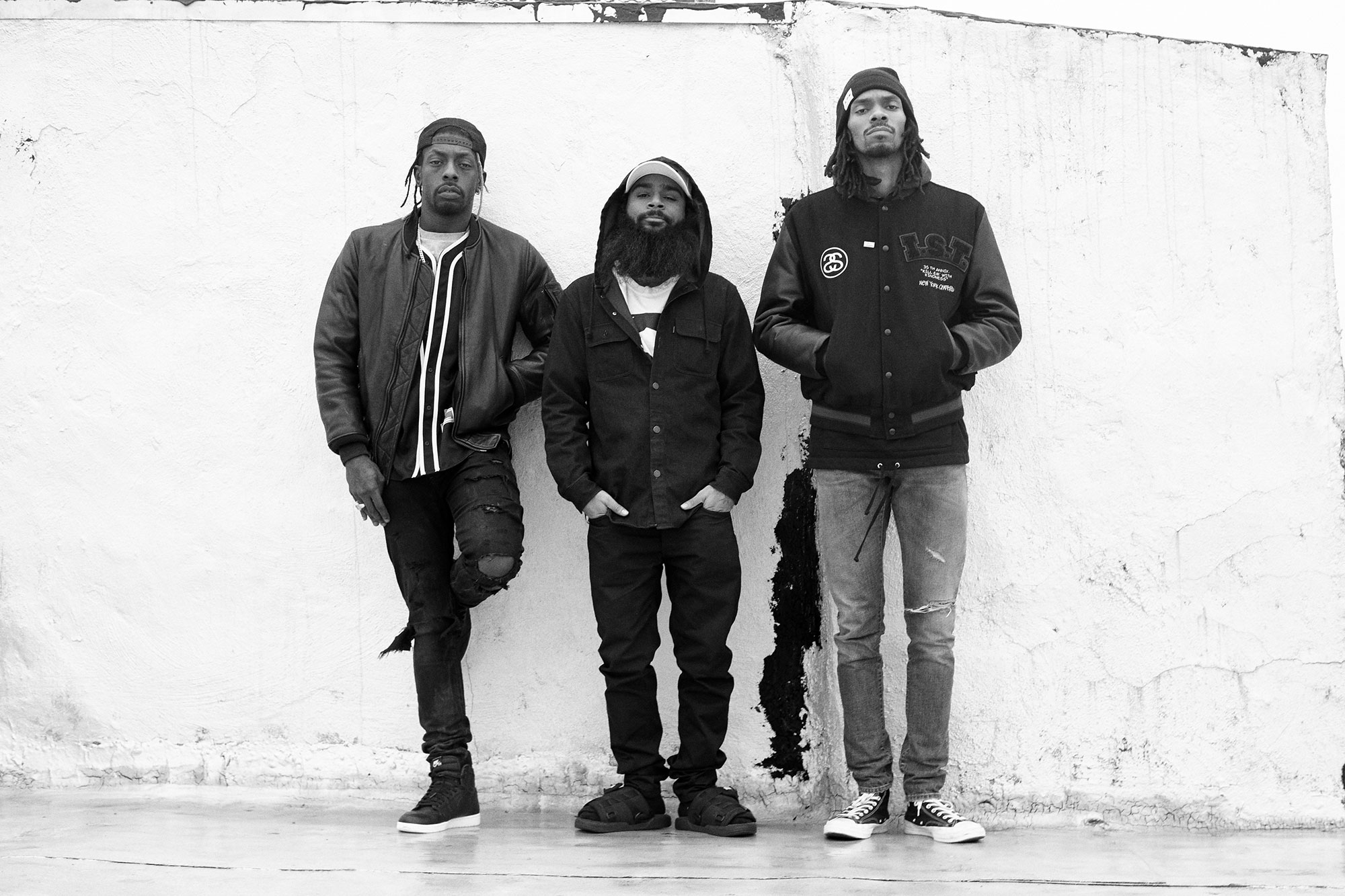 Flatbush Zombies 3001: A Laced Odyssey is out now.