"Three years ago, 'start-up' wasn't even a phrase in the Korean vocabulary," says Jay Yoon, founder of the Instagram-style app designed to share fashion and beauty trends. Leading their project from an office in Seoul's Gangnam-gu—the ritzy shopping district immortalised forever in K-Pop video history—Jay and her partner Chaeyeon have been developing the app since 2011, aiming it specifically at the millions of fashion-conscious young Koreans.
Fashion is big business in Seoul: analytic big-boys Euromonitor valued the Korean industry at some US $27.8 billion in April this year. Tapping in to that market was the first hurdle, so Jay and Chaeyon went to the industry's source: the consumer. Essentially, anyone can upload a selfie and share their wardrobe with their network. Jay and Chaeyon have since patented the technology to allow brands and fashion designers to integrate a 'click-to-buy' function in posts that show their clothes.
"In Korea, we have an incredible infrastructure for new businesses: 98 per cent of the population own a smartphone, the whole country is covered in high speed internet and it's in our nature to adopt things quickly." Explains Jay. Seoul's start up scene is now the fastest growing in Asia. Like many young Koreans, Jay turned her back on a career with a chaebol—the name given to multinational conglomerates in South Korea—to join the growing number of youngsters taking advantage of a hyper-connected population. With US $3.3 million invested in StyleShare to date, Jay's platform is set to be the biggest ecommerce-social network in Asia.
We spoke to the 26-year-old about her growing empire, working with young designers and Soeul Fashion Week.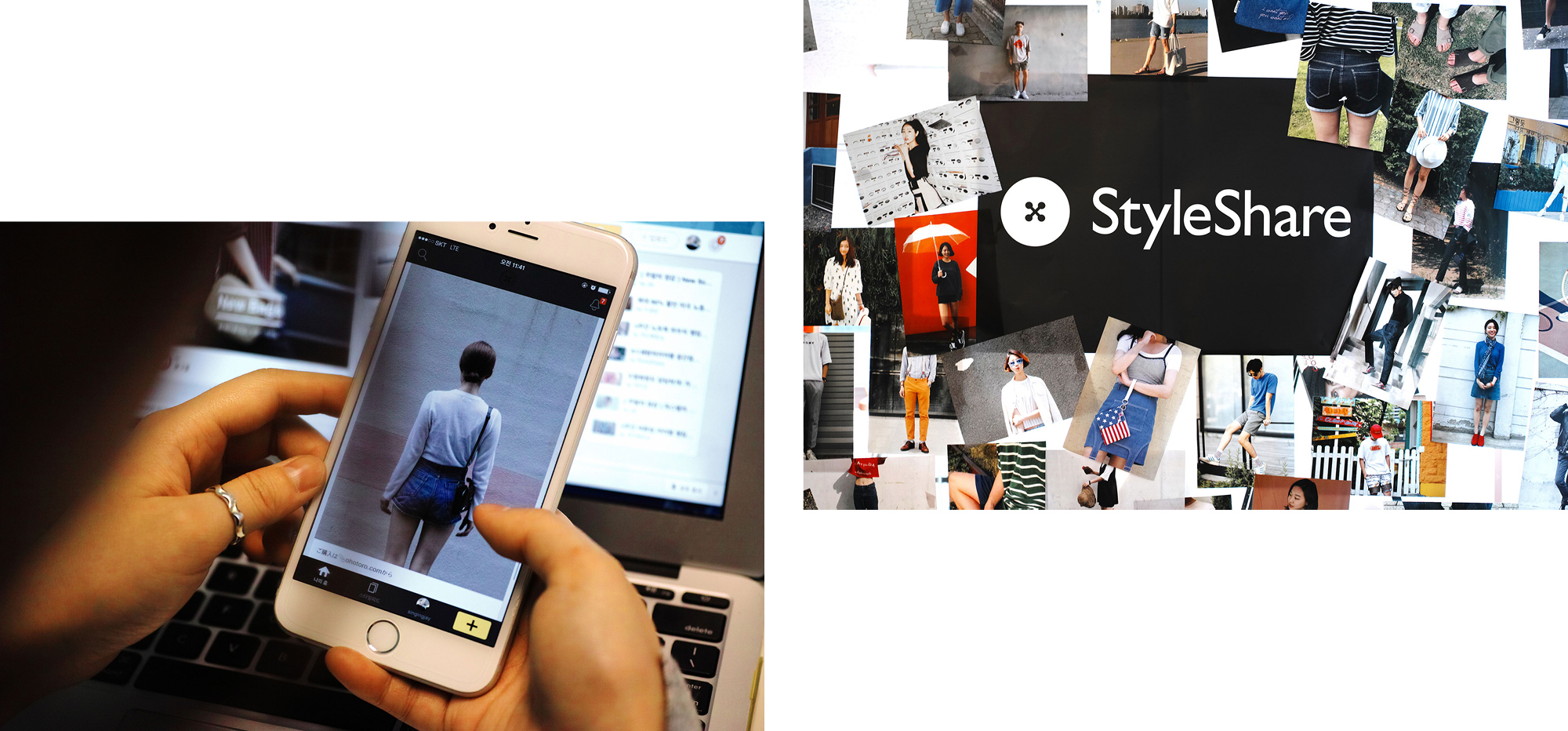 What was the impetus for you to start your own business, rather than join one of the big companies?
I had a drive to create something big, and I also happen to love fashion. I'm not a fashion editor or designer – I'm an engineer. That background allowed me to think about creating a mobile platform that linked fashion and commerce in a way that magazines and blogs weren't.
Where did the idea for a fashion-commerce platform come from?
I studied engineering, but essentially I spent all my spare time reading fashion magazines. I loved everything to do with fashion, but magazines like Vogue were full eccentric clothes or brands that were inaccessible to me. I started reading street blogs for inspiration, but it was time consuming. I wanted to bridge the gap between content and buying convenience.
How did you find the right users at the beginning?
Building a community on StyleShare was the hardest part. We targeted people who really love fashion; my co-founder and I headed to the parts of town like Garosu-gil, Hong-dae and Hannam-dong where young hipsters in Seoul did their photo shoots. We would tell them about our platform and encourage them to upload their own outfits. When we first launched, Facebook and Instagram were just taking root in Korea. StyleShare was the first platform for the fashion community over here to share their images.
Today you have 1.7 million users, has that growth been organic or have you done anything to help build it?
We've collaborated with local designers like Steveyoni and Studio JKoo, as well as offering our community exclusive shopping events with big brands like H&M and their limited edition Studio Collection. H&M had previously partnered with Vogue to reach out to the young fashion community here but decided to go with us this year, which I think is exciting.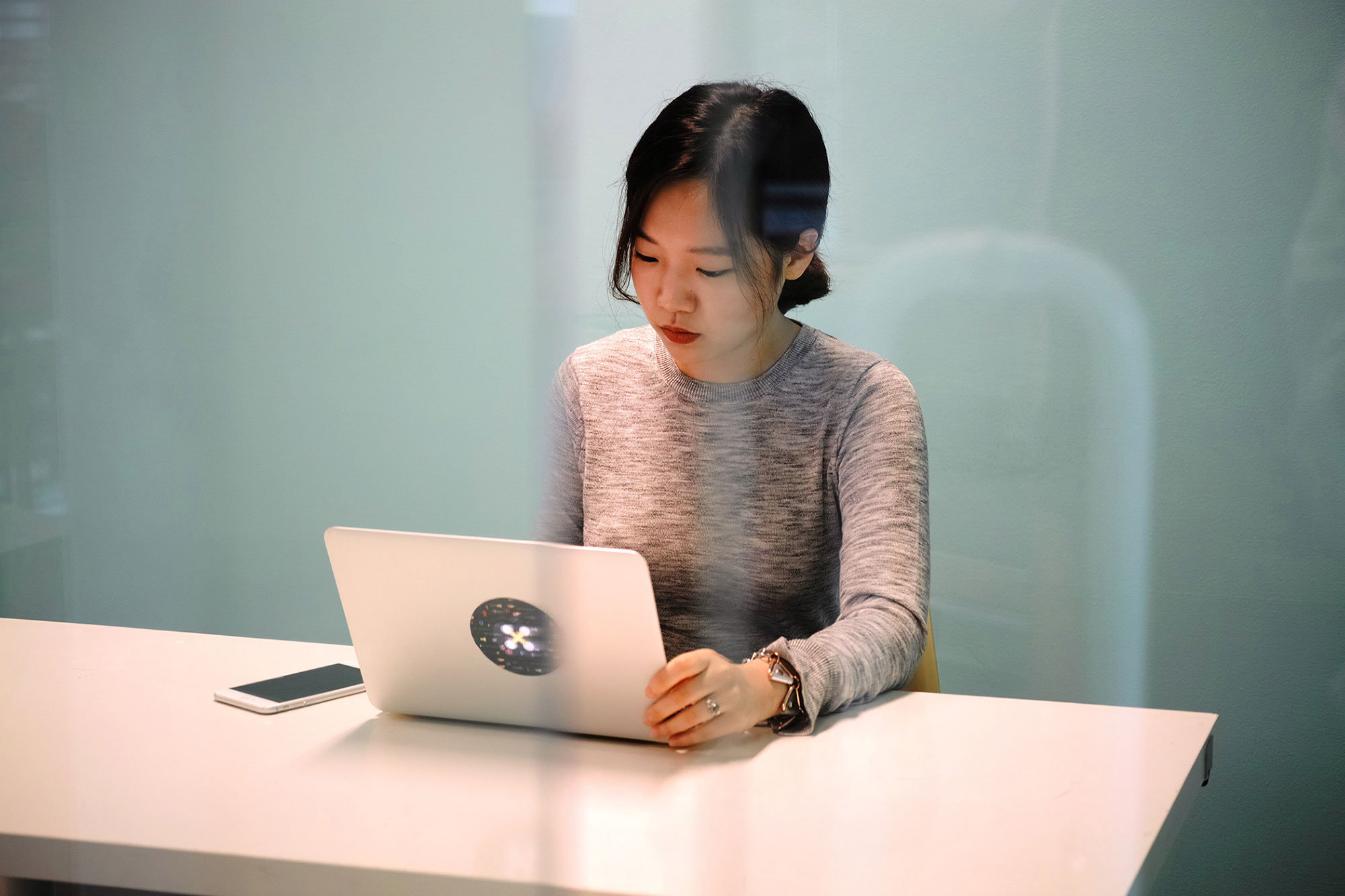 How do you plan to integrate ecommerce into StyleShare?
Up till now, our revenue has been through adverts like the sponsored content you see on Instagram. Two months ago, we launched a feature that allows brands to post outfits with a link to buy items. Lots of small and medium brands are using it to market their products. The next milestone will be buying directly through StyleShare.
Is the plan to bring StyleShare to the US or UK?
Korea has a lot of influence over other Asian countries when it comes to fashion and beauty trends, so I see StyleShare's potential—coming from Seoul—to be the place to find and buy lifestyle goods in Asia. After that we'll see.
What is your long-term goal for the app?
Our final goal will be personalising looks, and products, for individual users. This is huge: it's every tech company's goal to build some sort of artificial intelligence. In the beginning we started because we wanted to build something that everyone could use, something for people like us, and that can be extended to our final goal – which is personalisation. Whether it's a female in her early 20s or guy in his 30s, we want to be able to show them how they could style themselves and where to buy the items to do so.
Will you be doing anything with Seoul Fashion Week next month?
We'll be photo-streaming the shows, backstage and some street style. We'll be doing photoshoots with models as they come off the runways of selected designers we're working with and we always give a few tickets out to our top StyleShare users. It means people who aren't invited to SFW can be involved in what goes on behind closed doors. We've been doing it for a few years now.