As only the second person to win World Rugby Player of the Year two successive times (Richie McCaw is the other), New Zealand's Beauden Barrett is one of the great global sportsmen of our time.
The 26-year-old Hurricanes and All Blacks fly-half – who just got engaged to his girlfriend Hannah Laity in Fiji – is neither the sporty solicitor of the pre-professional game, nor the Creatine pumped beast of the noughties. Instead, he's an almost ordinary looking, wasp-waisted, highly functional human being. Here Barrett spills on his fitness regime, the need for recovery and his love of red wine and chocolate.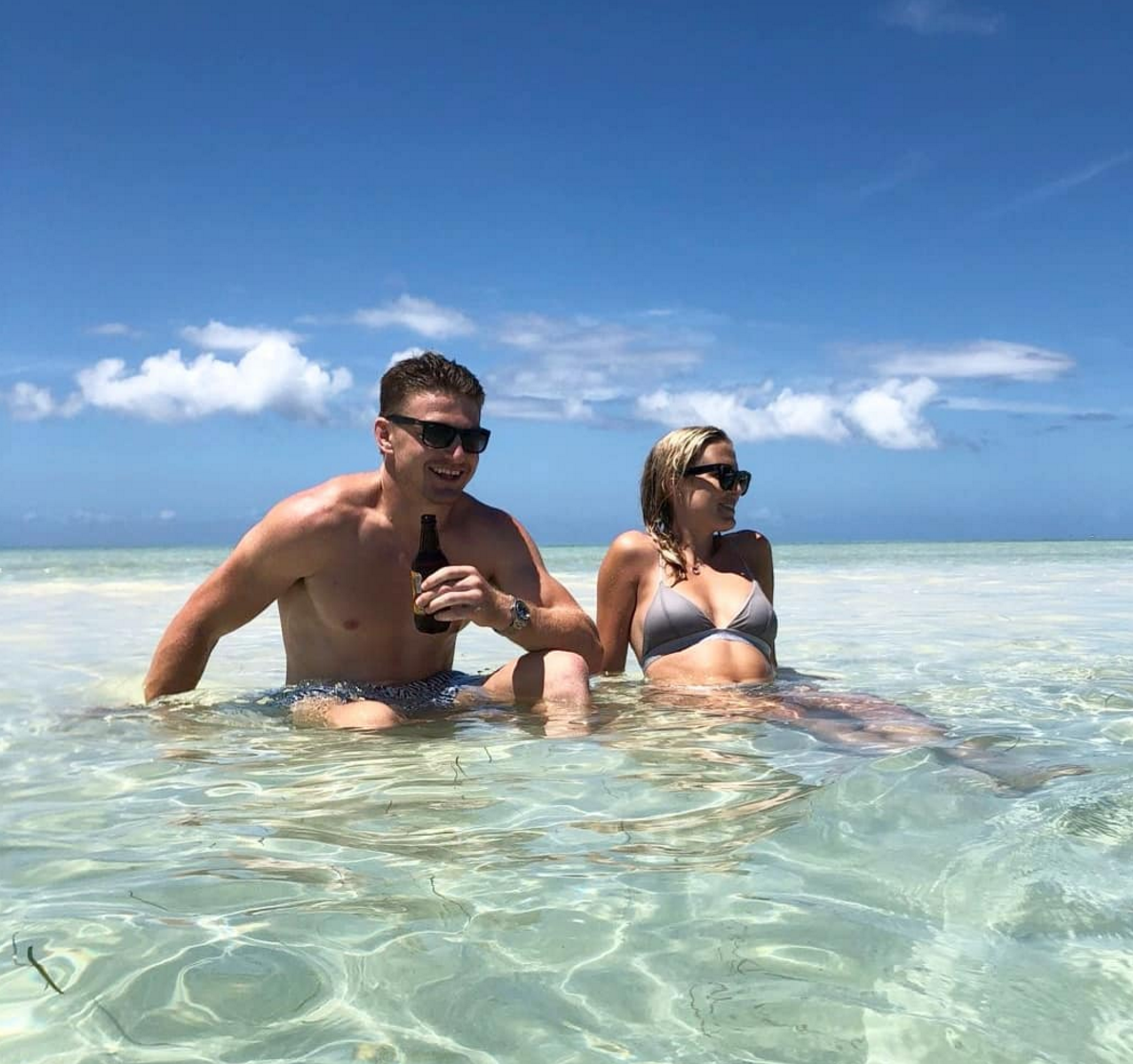 What fitness do you do aside from the rugby? Is it mostly sprint training, endurance training, weights, or a whole mix?
During the rugby season I do three gym sessions per week, focusing on strength and power – typically full body. Within these sessions there's speed, plyometrics, mobility, core and flexibility training, as well as lifting weights. In my off season in December and January, it's an opportunity to freshen up for a few weeks before getting back into some strength training in the gym and endurance running with an aim to playing again in five weeks.
Can you describe your training programme? 
A typical week with a game on Saturday would look like this:
Monday
AM: Gym (strength), 1.5 hours
PM: Training (clarity) on pitch 1.5 hours
Recovery: Ice bath, pool + spa 15 minutes
Tuesday
AM: Training on pitch (medium intensity), 2 hours
PM: Gym (strength + kickers circuit) 1.5 hours
Recovery: Ice bath, pool + spa 15 minutes
Wednesday
Day off. Golf, yin yoga, massage, pool recovery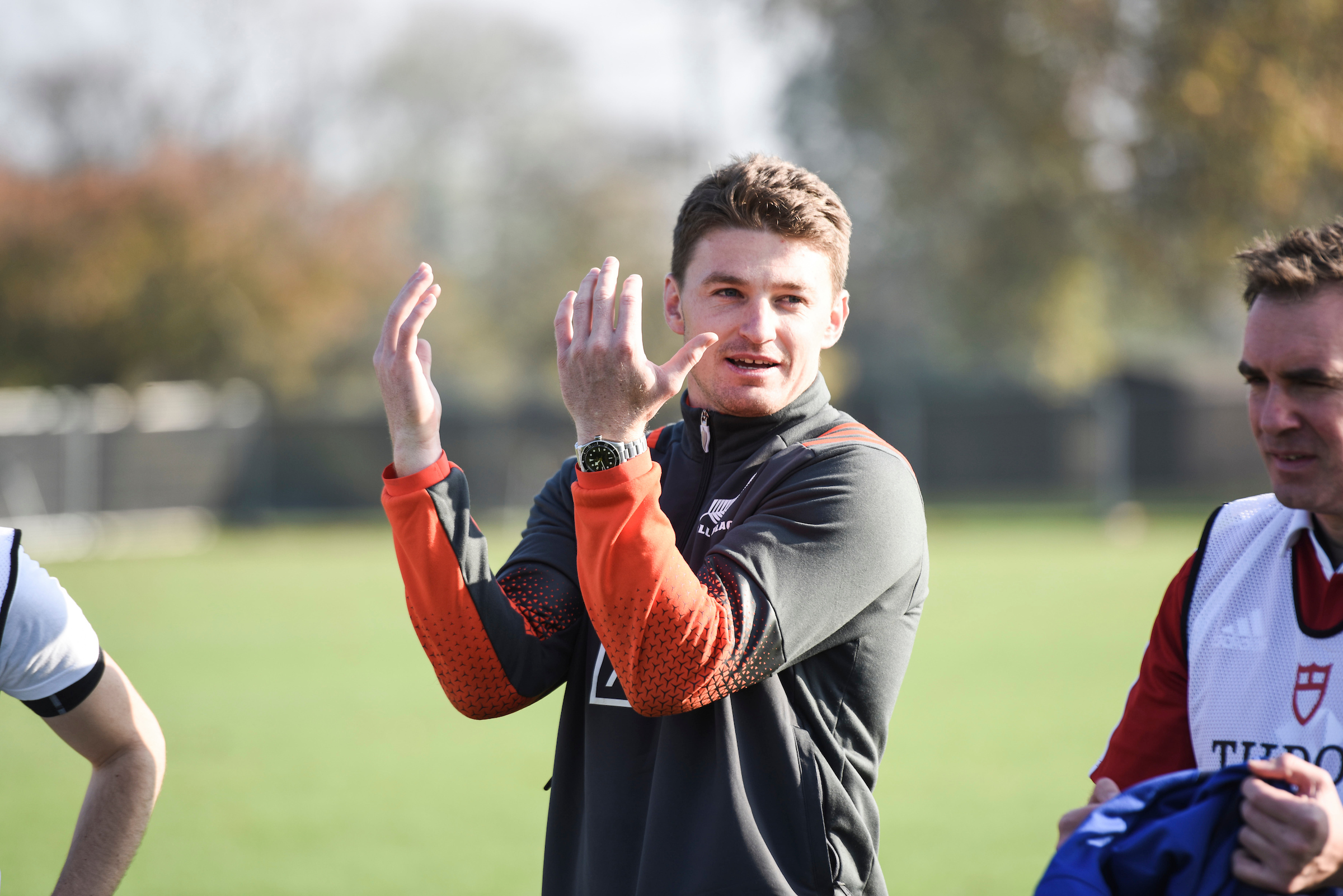 Thursday
AM: Gym (power), 45 minutes
PM: Training (high intensity) on pitch, 1.5 hours.
Recovery: Ice bath, pool + spa 15 minutes.
Friday
PM: Training (low intensity), 1 hour
Recovery: ice bath, pool + spa 15 minutes.
Saturday
Game Day
Sunday
Recovery: ice bath, pool + spa 15 minutes.
Massage
Repeat 30+ times per year!
What is most important for you to work on as a rugby player? Explosive speed, stamina, legs, shoulders?
Doing whatever it takes to stay fit and ready to perform on Saturday. It's not about being the biggest in the gym. It's important to remember what you're training for and for me that's specifically to be able to run, kick, pass and tackle. If I had to say something though, my upper body power.
Do you do any alternative exercise, like Andy Murray getting into Bikram Yoga to improve flexibility and strength?
I love yin yoga. It's perfect because as a rugby player it's very physically and mentally demanding. Yin allows me to release tension in my body and mind.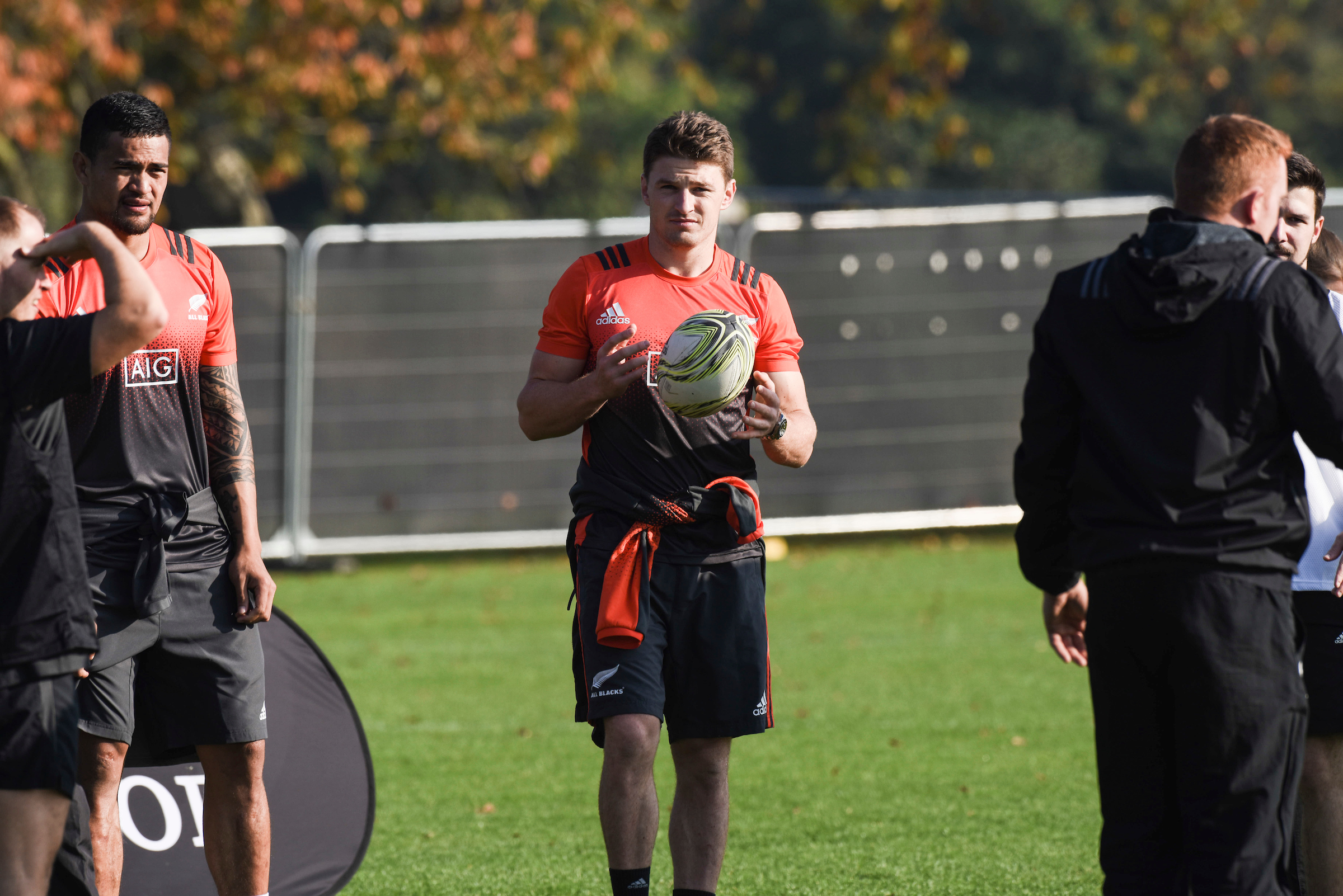 Can you talk us through your diet?
Nothing special, just a well-balanced diet, although I don't eat much red meat. I love chocolate and red wine!
How else do you look after your body? Massages, spa treatments?
Massage at least one hour per week. Occasionally Pilates. Yoga. I do my own stretching and rolling at home also.
What are the biggest physical challenges of being a rugby player?
Being able to back up week after week. These days there are a lot of games and you have to be disciplined on recovery and nutrition to allow yourself to perform each day, whether it's training or a game.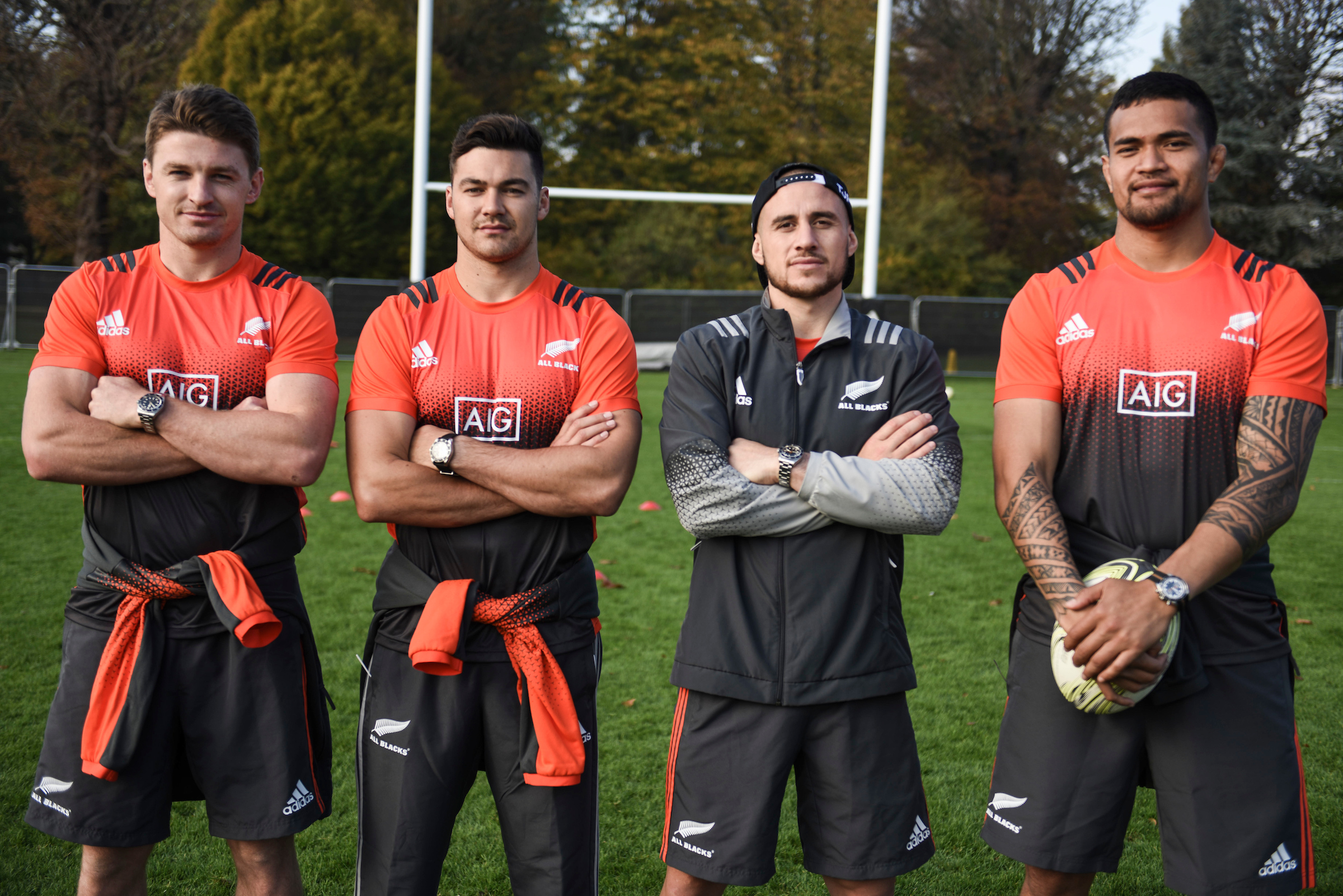 How do you help your body recover from games and big hits? Ice baths, warm treatments?
Recovery is an ice bath, pool, spa, massage, NormaTec, compression tights and SLEEP!
Which other sports people's athleticism do you most admire and why?
Roger Federer for the way he plays with such freedom when he's at his best. And for how well he carries himself on and off the court.
Beauden Barrett is an Ambassador for luxury Swiss watch brand Tudor. tudorwatch.com