When most of their high school friends headed off on gap years, Carl Waldekranz and his best friend Kaj Drobin set up an agency called Super Strikers. The pair focused on digital communications and branding work, including doing the identity for a then small music streaming service called Spotify. Fast forward a couple of years—having sold the company to one of Sweden's largest ad agencies—and Carl and Kaj, with Birk Nilson and Siavash Ghorbani set to work on a new plan. Their aim? To create a platform for emerging designers and independent brands to sell the stuff they make.
Their answer was the e-commerce platform Tictail, regularly described as the "Tumblr of e-commerce" for its ridiculously easy to use architecture—you can set up beautiful looking an e-store within five minutes—which today hosts 100,000 independent brands across 140 countries. Since 2012, they have focused on building products that help small businesses launch online, and in turn making it easy for us to shop for new, interesting and different things.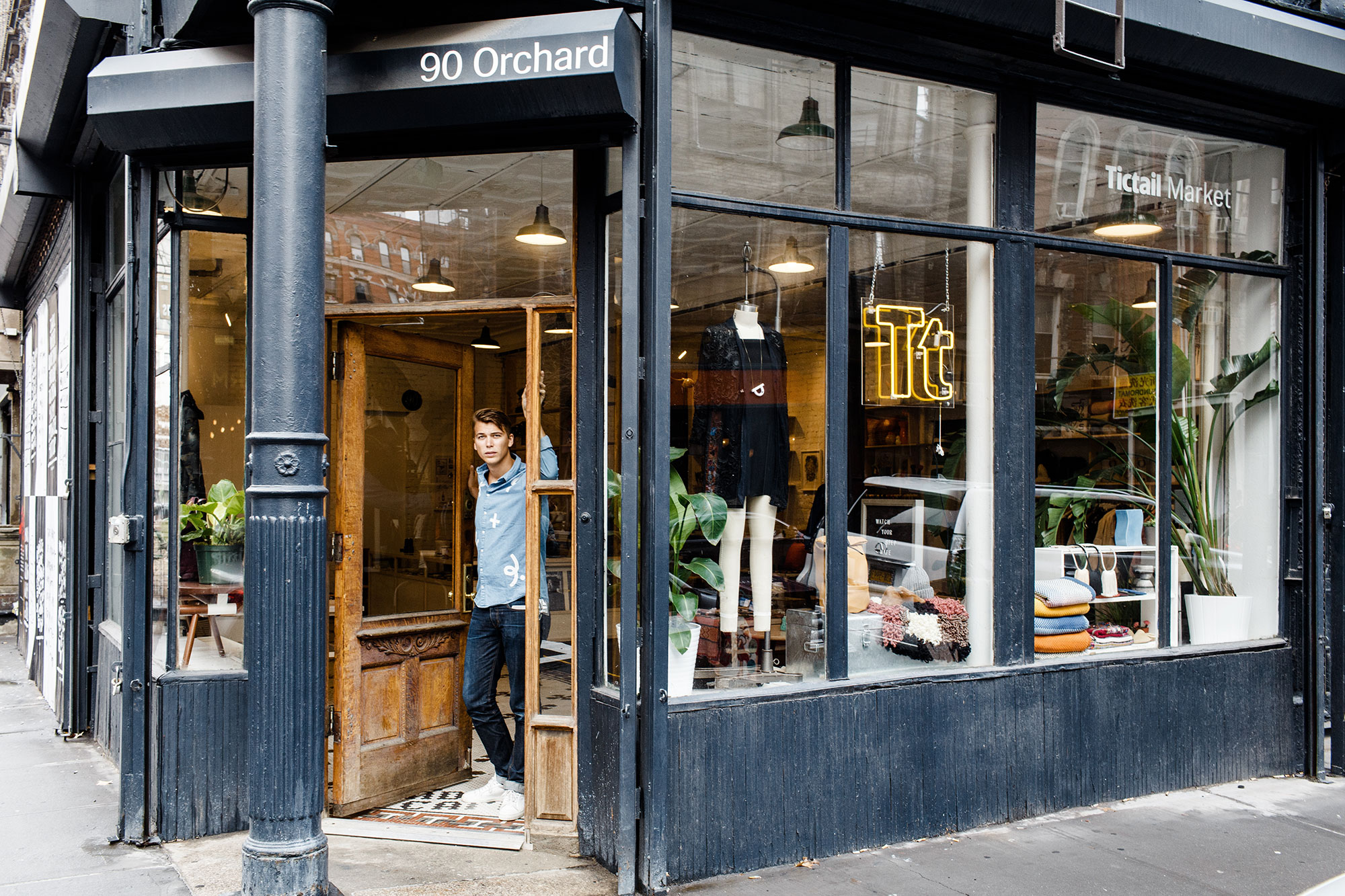 This Winter, the company launched brick and mortar pop-up stores in New York City, Paris and Stockholm. With the news that the Big Apple location at 90 Orchard Street is turning into a permanent shop this week, Tictail are aiming to bring a slick selection of lifestyle pieces offline. Following his recent selection as one of Forbes magazine's 2016 '30 Under 30', Amuse spoke to Carl about using your mum as the acid-test for any start-up, keeping the world of online retail human, and Sweden's start-up culture.
Your first customer on Tictail was your own mother's ceramics business. Was it useful to test out your ideas on your mum?
I'm laughing right now, remembering the early days when my mum would walk into our Stockholm office and ask the first person she saw in the hallway a question about pricing or shipping or communicating with a customer. In all seriousness, feedback from her has been extremely helpful in the Tictail journey. She's my mother, but she also represents many of the small business owners on our platform. If she is confused, chances are there are a hundred people with the same questions. I can't say I've met anyone else whose first customer was their mother, but I feel extremely grateful for my relationship with mine… She instilled in me a passion to dream big and taught me the greatness of being an entrepreneur and a small business owner.
From Skype to Spotify, how does Sweden create so many game-changing startups?
I think it comes down to a few things. Significant investments in IT infrastructure and a great free education system has spawned a huge pool of talent and an early adopter mentality. Our welfare system has been incredibly strong and the cost of failure has therefore been low – unemployment just isn't that bad. There's also a cultural aspect to entrepreneurialism in Sweden, which I think relates to the Law of Jante, a Scandinavian concept meaning that no one is better than the other.
I believe it's created a dynamic and modern way of building organisations which have a much more level structure – where ideas can flow from all parts of the organization. Finally, I believe that Sweden being such a small market has forced us to take a global view in everything that we do – we simply can't sustain a huge business in our domestic market, and therefore go global very early on. I think these factors have fueled a generation of super-successful technology companies. In turn, their staff are going off and building a new generation of amazing companies. There is no doubt that Sweden is filled with amazingly bright, talented, motivated individuals. And I am so grateful to have founded Tictail in Stockholm.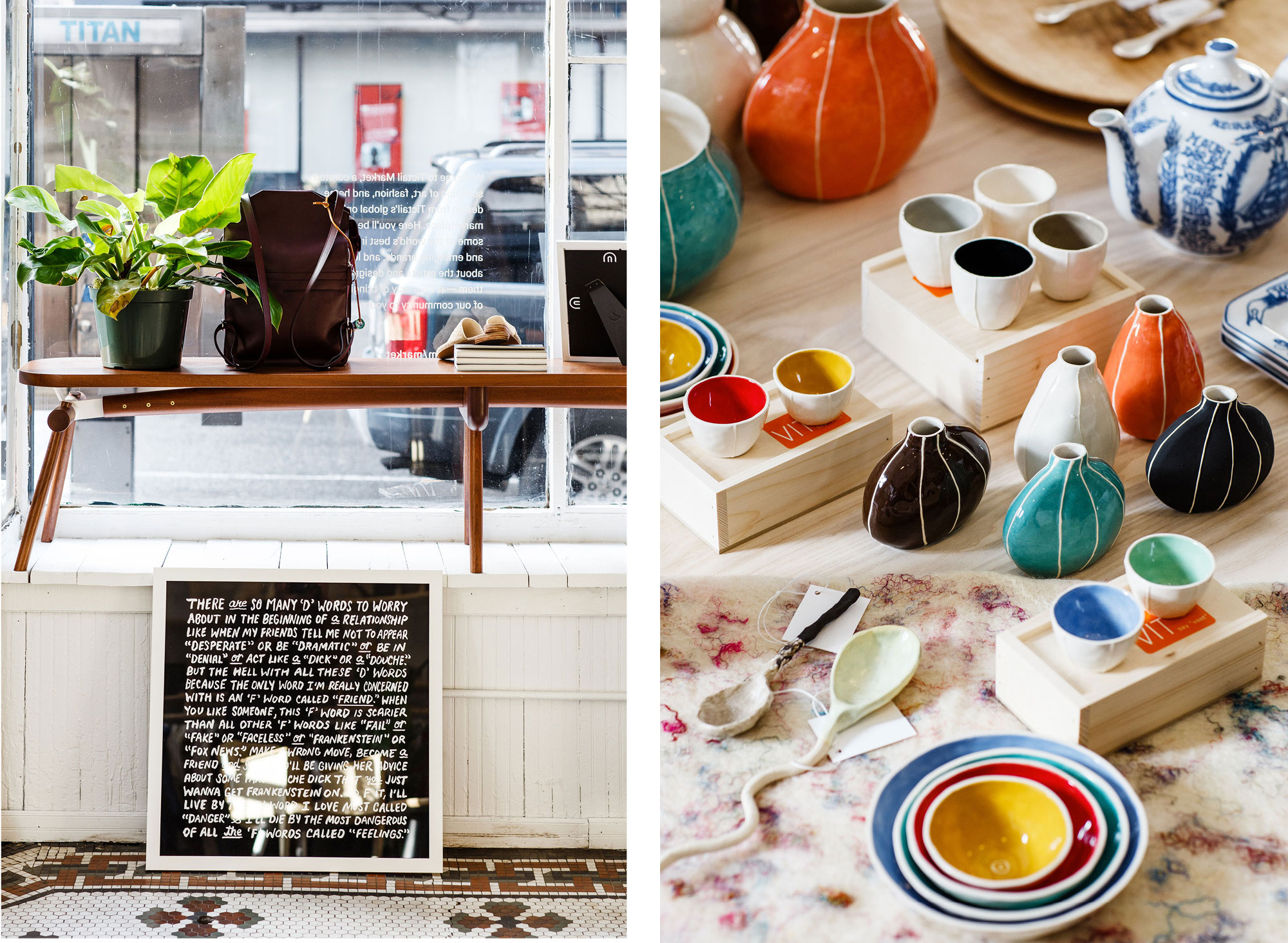 Why did you then decide to relocate to NYC?
Opening a second office in New York reflects our consumer-focus. The US quickly became Tictail's fastest growing market, with incredible brands opening up online shops every day and shoppers discovering the platform faster than we could count. Around the same time we opened our New York office, we also brought on Thrive Capital (the New York venture capital fund that backs Warby Parker and Kickstarter among others) as a leading investor, and launched the Tictail app: a marketplace for customers to discover and shop Tictailers from around the world.
You launched holiday pop-ups in Stockholm, Paris and NYC last month, and you're now turning the NYC store into a permanent location. What's the appeal of the real life stores?
Tictail's three holiday pop-up shops were super successful, in large part because we saw the impact of capturing the authentic, human experience local shoppers were having with independent brands from all over the world. The pop-ups provided a real, tangible location to bring the stories behind the independent designers to life and for consumers to create personal relationships with the brands they were shopping. We want our permanent store to continue with this mission, of connecting shoppers with the amazing entrepreneurship and creativity behind each and every brand. We're also planning dinners, meet-ups, product collaborations and events for the brands and designers using Tictail.
Do you think that retail experiences can work better in real life than online?
I am a strong believer in e-commerce, naturally, and see firsthand how it can enable shoppers to shop locally, at a global scale. But I also find joy in the in-store shopping experience, of touching products in person; of walking into a store and having the stories of the brands come to life.
Where do you see yourself in comparison to the rest of the e-commerce industry? What makes Tictail special?
There is a huge market opportunity for micro-business owners to create an online presence. Today there are more than 140 million micro-business owners worldwide. There's a phrase we like to remind ourselves of in the office: "We're just getting started." We've only scratched the surface with the number of small business owners using Tictail to build online businesses. Today we're at 100,000 brands. I want this number to continue to grow. For me it's not just a number, but a reflection of real people all over the world pursuing their passions, graduating from the kitchen table to take the next step in their creative endeavours, helping to build tomorrow's favourite brands.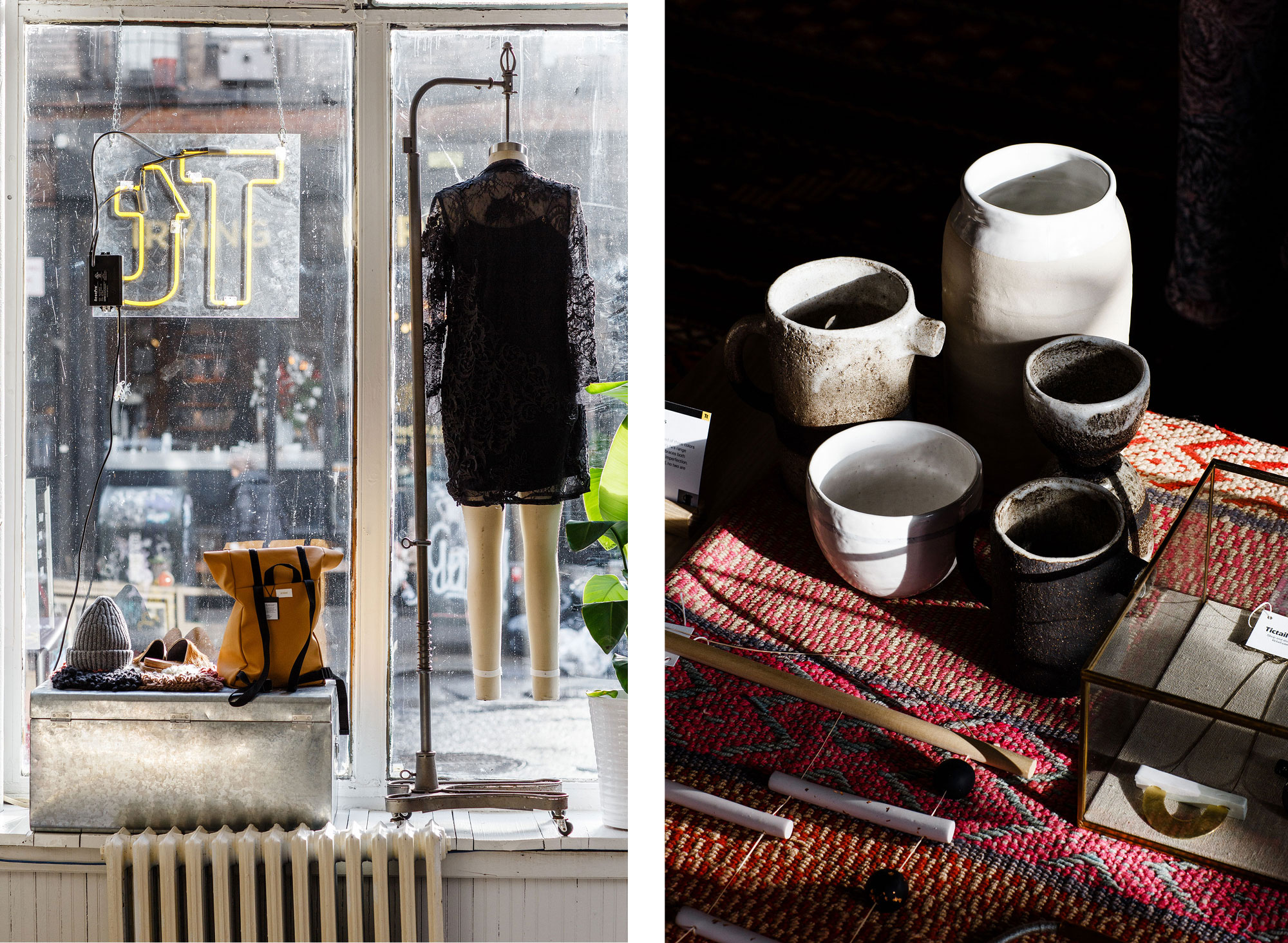 What are the biggest luxuries in your life?
I feel incredibly lucky to wake up every day and feel excited to go to work, to share this exciting journey together with some of my best friends and to feel that we're genuinely making a difference in people's lives. When I take time off, what I love most is to escape the city and spend a few days in cabin in the woods upstate New York with my dog, girlfriend and a group of friends. Just cooking good food and relaxing by the fireplace. I love the feeling of being together alone, to spend time with people you know so well that words become superfluous.
What are you top three recent favourite finds on Tictail?
This is a hard one. The first would have to be this amazing Evan Z Crane chair – Evan is an incredible furniture maker. I love how this chair pairs amazing craftsmanship with fun, lively patterns. It really becomes a centerpiece to any room. Second is this pair of leather shoes from Sweden-based brand Human Scales. I wear these shoes almost everyday. I live in them. They are so comfortable and sleek, with amazing detail. Third item would be the Finland-based brand Santosh's cashmere shawl. This is a must for anyone who travels regularly – it's cozy and perfect for staying warm on a long flight.