His mirrored cabin in the Cali desert and his underwater artworks have made Doug Aitken one of the most loved and grammed artists of recent years, and his latest project looks set to continue that trend, with its lush jungle, minimalist structure and invitation to destroy.
The Garden, which debuted at the Aros Triennial in Aarhus, Denmark, has to be experienced to be understood. The "living artwork" explores the differences between a natural environment and a synthetic, man-made one, and it wants its viewers to enter installation and smash shit up.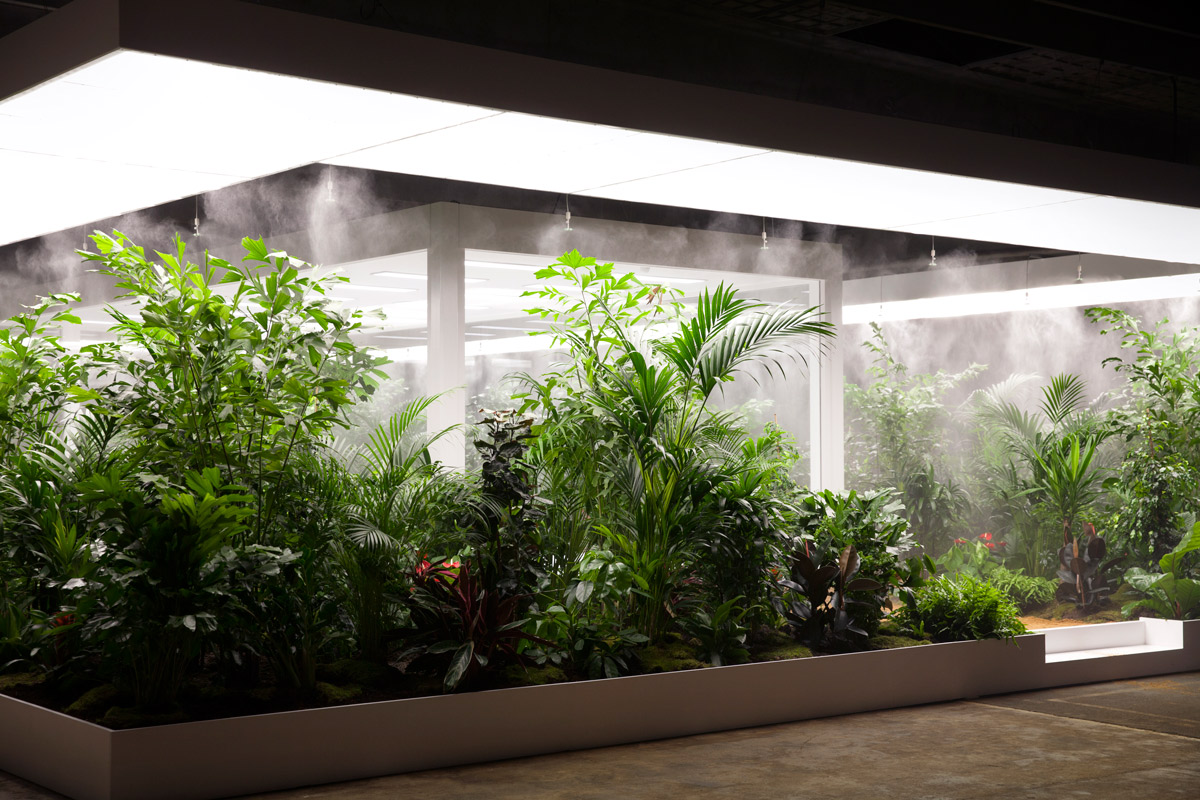 Aitken wants people to come along and destroy the sterile environment, and has fitted bulletproof glass so you can go extra ham, smashing the tables, chairs, cabinets and lights. Fight Club, with furniture as your enemy, and all filmed and livestreamed. The installation is there for eight weeks, before touring the world.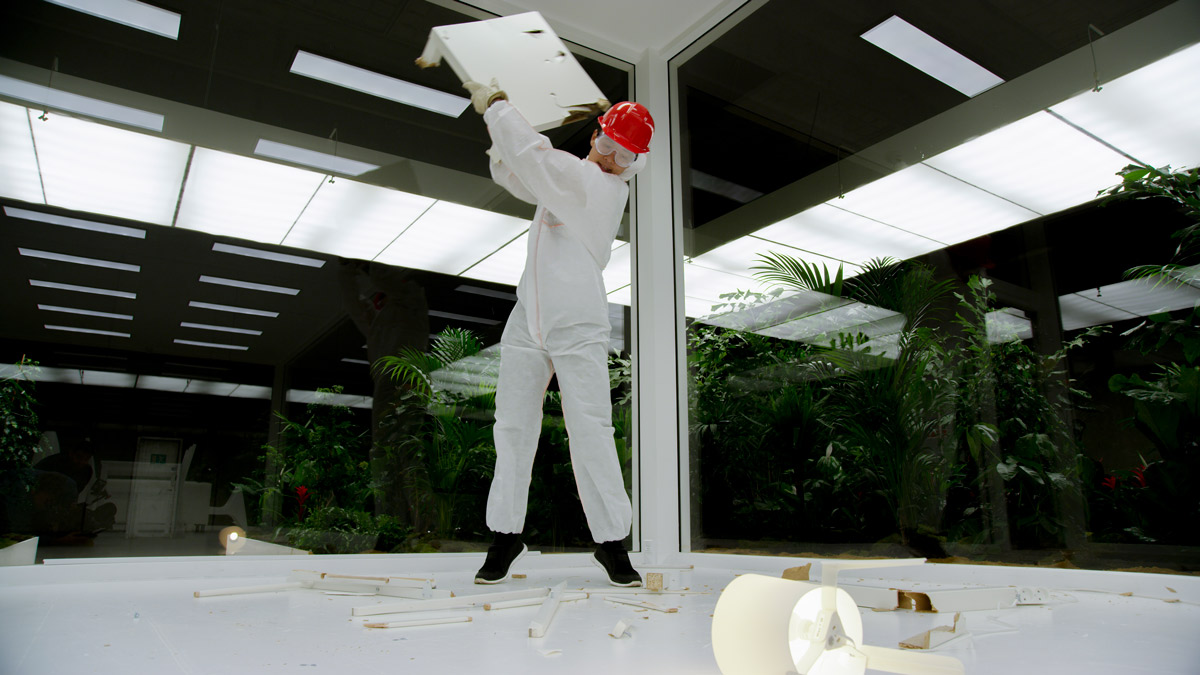 The Garden is on at Aros Triennial, Aarhus, Denmark until 30th July. aros.dk