If gazing from the portholes of a ship during a storm or basking on the deck of a yacht in the sun is your idea of a good time, the creation of THE KRANE could be your next dream destination.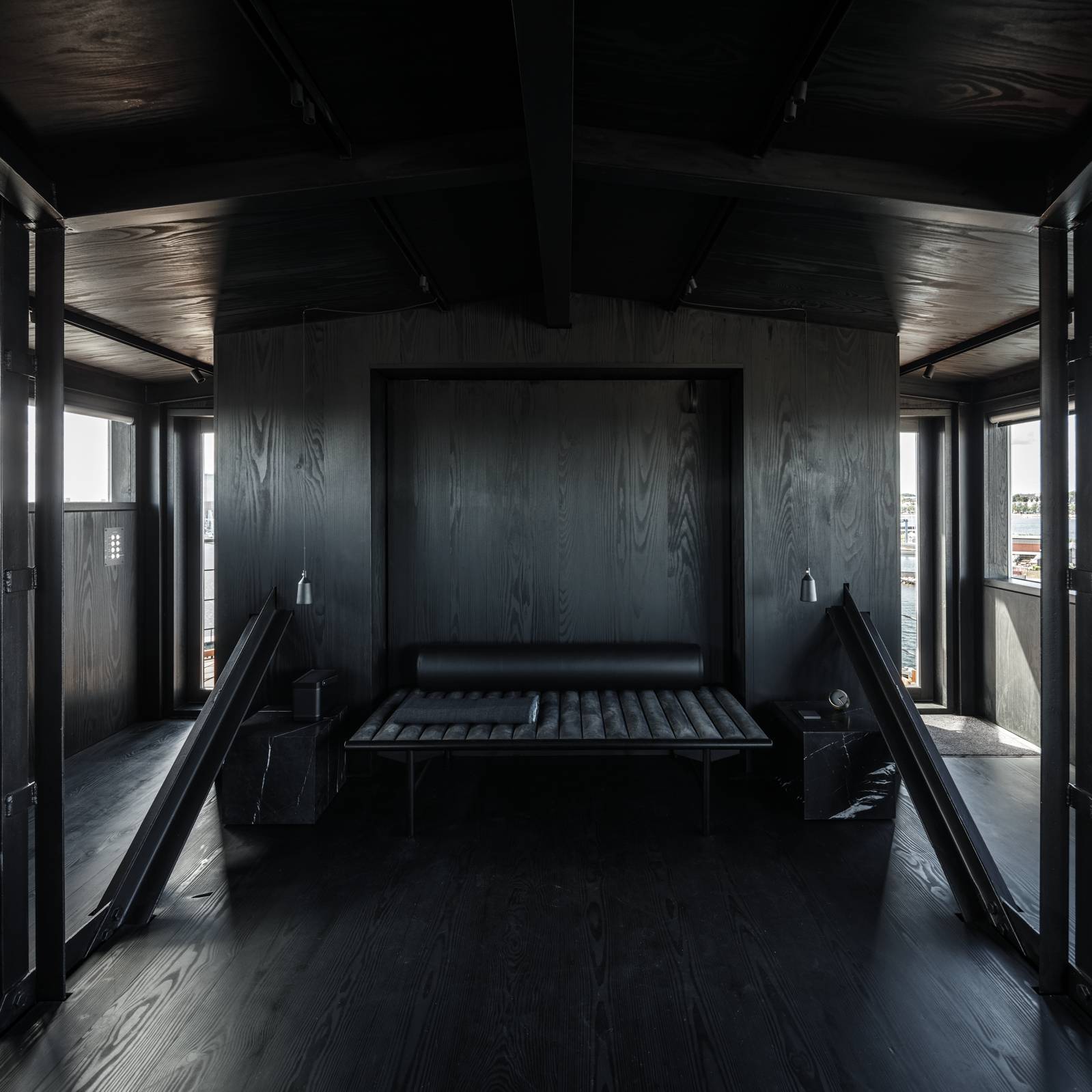 In a dramatic homage to its previous life as a coal crane, a charcoal-coloured steel structure juts up from the tarmac in the desolate neighbourhood of Nordhavnen. Creating a peaceful 360 degree view of the sea, sky and cityscape, this considerate design – a streamlined, beautiful behemoth of steel and glass – is quintessentially Scandinavian and a deliciously moody place (the black theme continues throughout) to kick back and luxuriate in the Danish capital.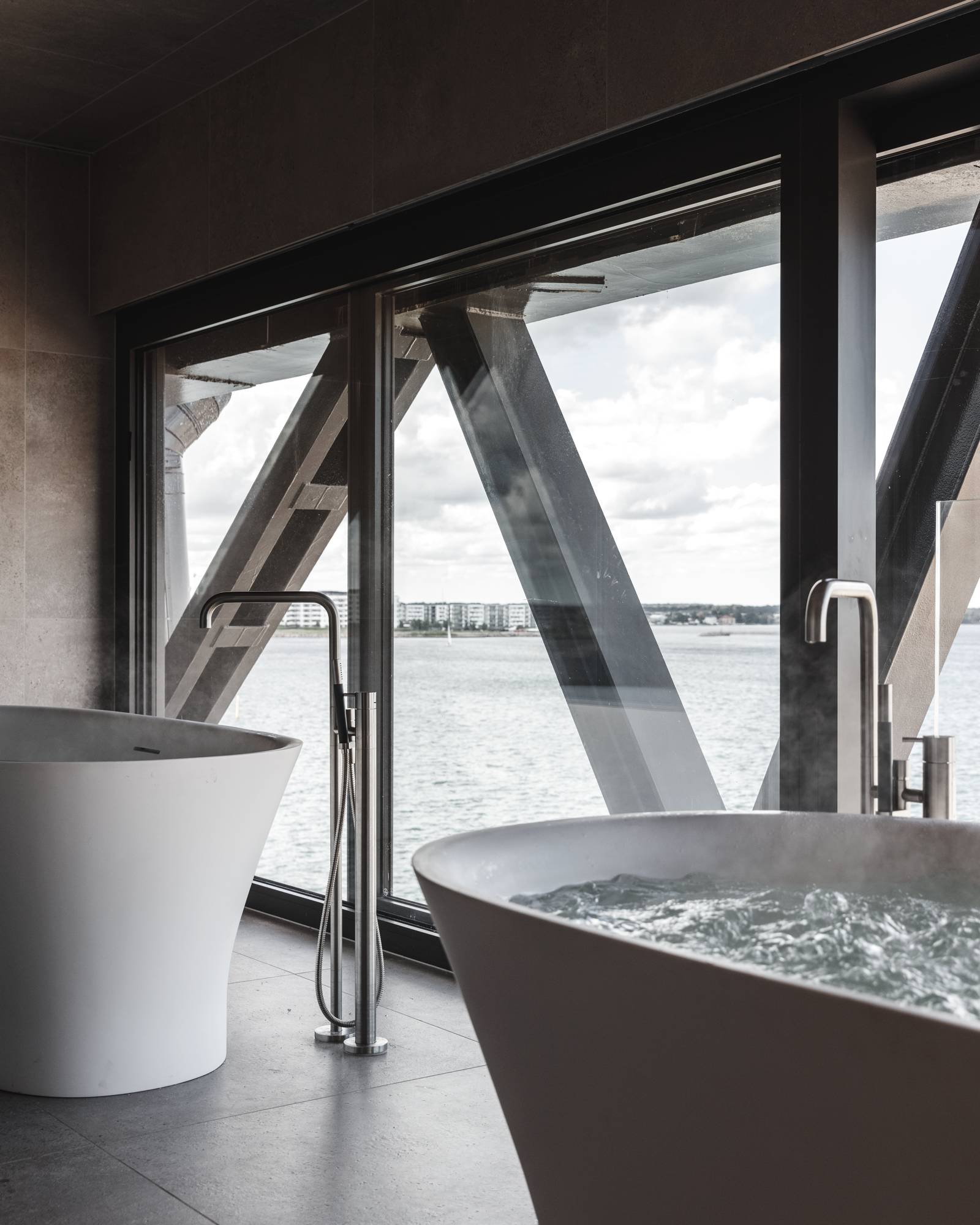 Arcgency, the masterful team behind the city's celebrated projects including the Silo building, Vipp Shelter and the Absalon Church, have mastered the unique project after two abandoned cranes came free. The first was turned into luxury meeting space christened THE SIGNING ROOM, whilst the second stood ominously vacant. Owner Klaus Kastbjerg got together with architect Mads Møller (Arcgency) and together they dreamt up "something contemporary but with soul."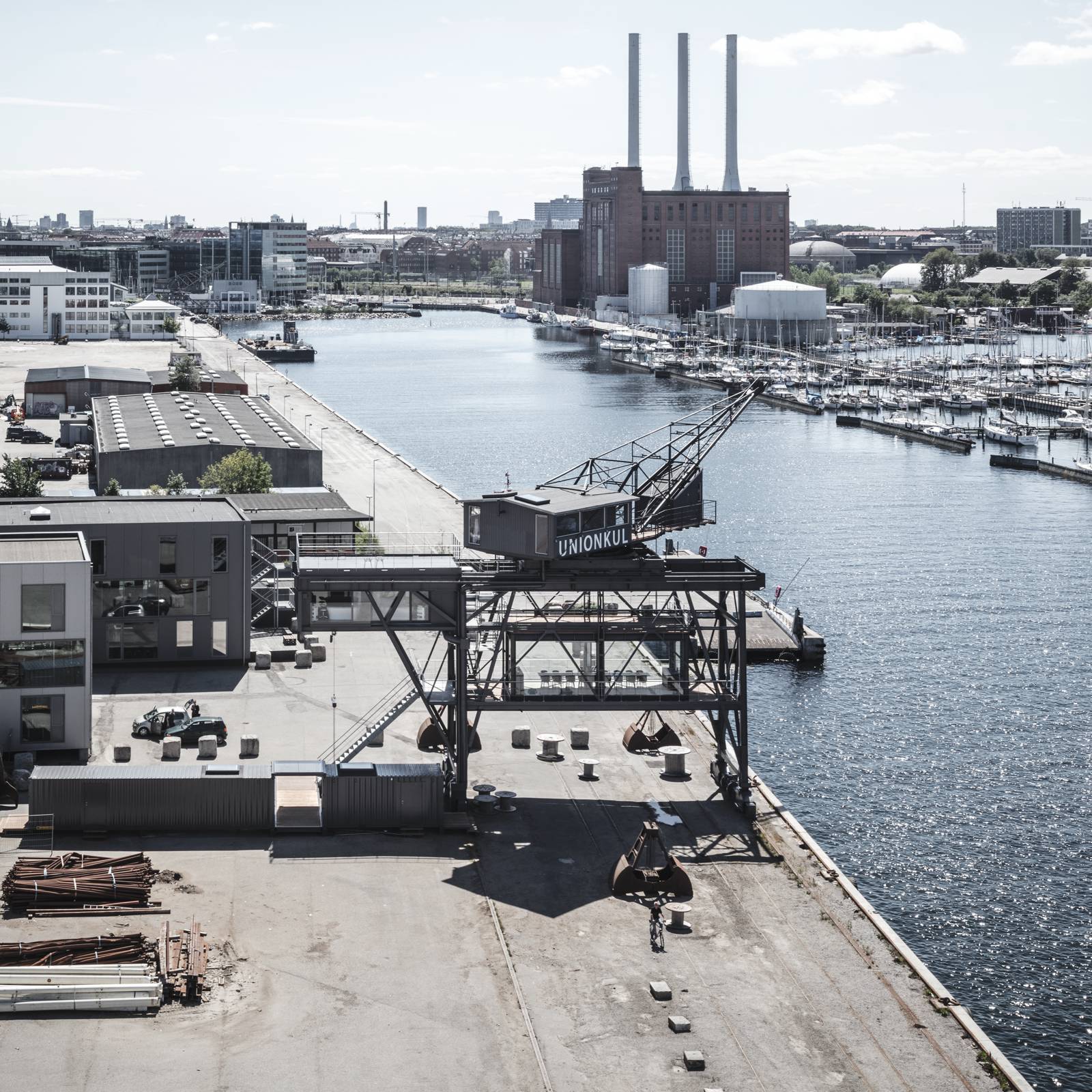 In typical Nordic form, a less is more vibe is exercised throughout, with muted and minimalist interior design of leather, wood and stone curated and accessorised by Jonas Bjerre-Poulsen. Visitors can enjoy an attentive private concierge (the structure holds space for just two guests at any time) who will collect you from the airport and help you ascend the drawbridge-like staircase up to the pod, where you will feel strangely elevated in the pleasingly austere environment.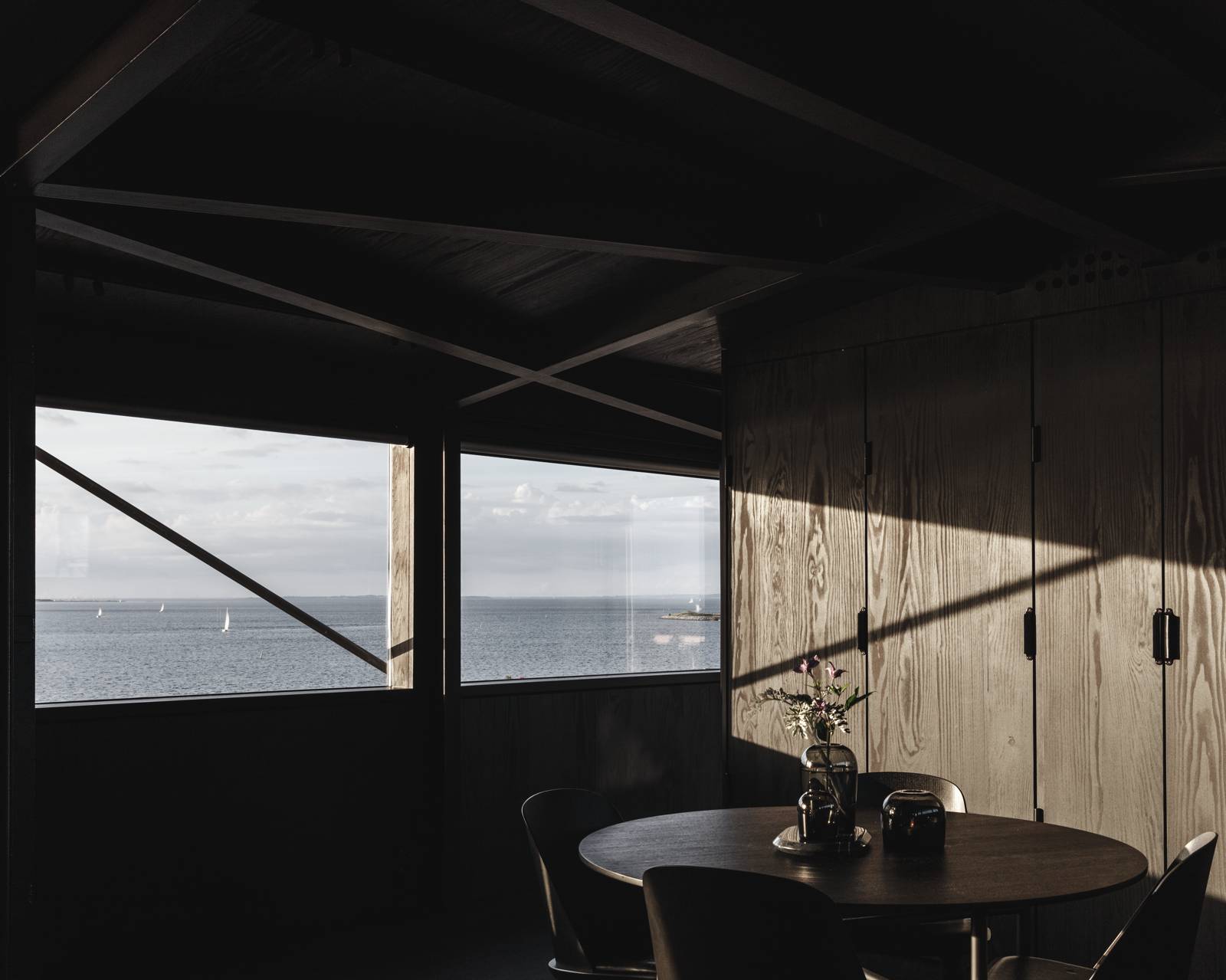 Light and materials come together to create the ideal stemning (Danish for atmosphere.) Outside you'll find a BMW i3 electric car, yours to take for a spin at your leisure – stop by the Chart Art Fair this September, and don't miss the Copenhagen Contemporary. The spa, situated on the middle tier, offers sustainable products and treatments in an ambient setting that pumps out Beethoven.
Prices are from around £2,200 a night. thekrane.dk