Being from London, and before that Portsmouth on the south coast, my experience of driving has been pretty much confined to two lane roads, inner city traffic and the M25. But driving in America is a totally different thing altogether; those cliché images of American road trips in books and movies are all clichés for a reason.
Unlike the pastoral British countryside, or the sprawling, bountiful geography that makes up most of Europe, the American desert – and the desert is the most American of landscapes – is vast, imposing and seemingly impossible to scale. It's a landscape that conjures up an ambivalent appeal in everyone. As humans we have this need to escape into nature and feel at one with it, while simultaneously needing to conquer it with cars and roads we can drive them on.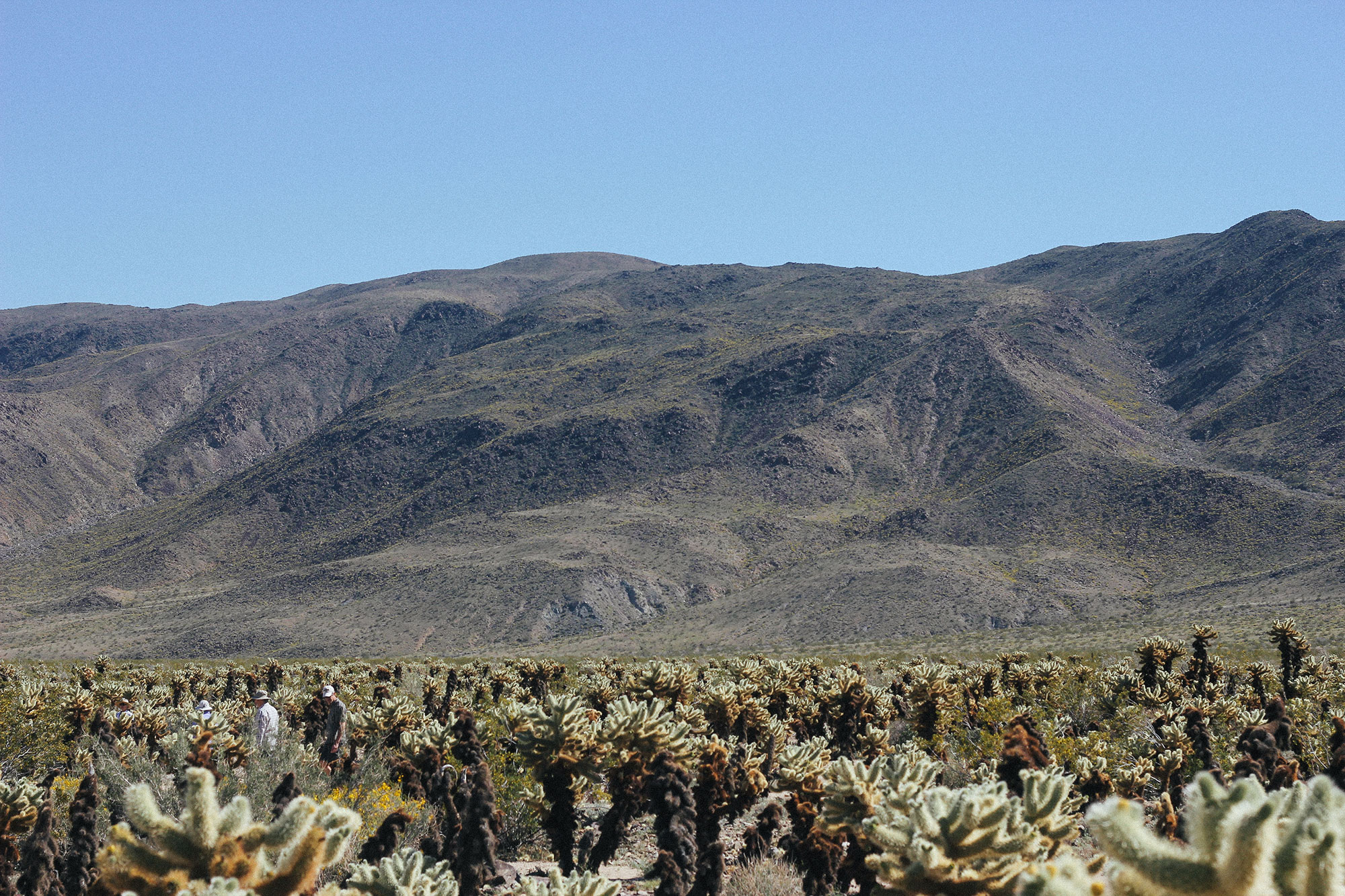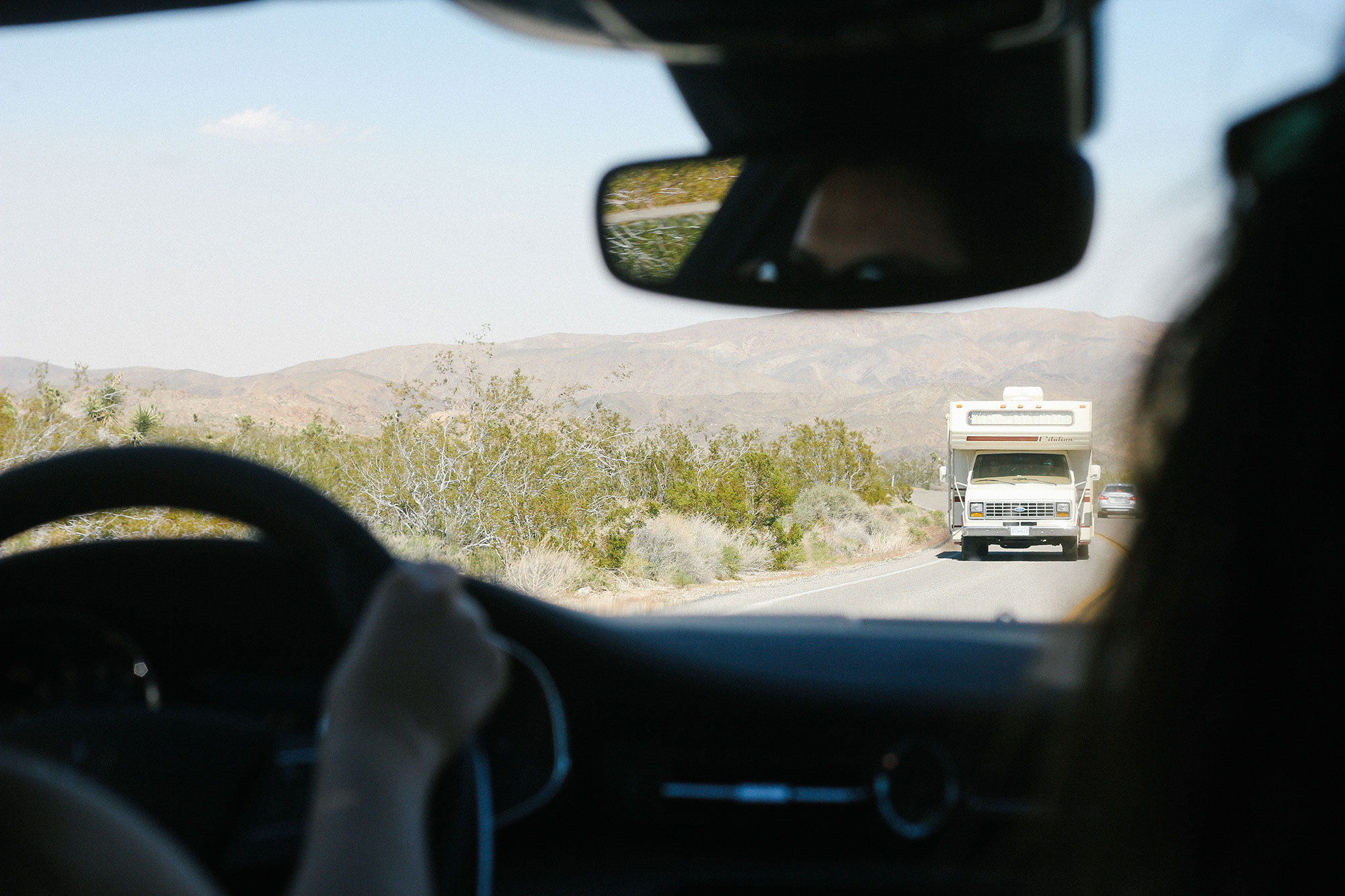 Driving out of LA south on Interstate 10 – past The Badlands, San Gorgonio and Mt San Jacinto – you'll feel like you're shrinking with the rising mountains around you. When you get to Joshua Tree you're totally surrounded by them – and in this dust bowl you can feel like you've been imprisoned in nature, despite being in a landscape that seemingly embodies the opposite state of being. Something about the stark panorama creates this silent and static-less scenery.
Joshua Tree is the town that sits at the mouth of one of California's most famous national parks, which also goes by the same name. Named after the Joshua trees native to the land area, it's nearly 800,000 acres of wilderness that sits on the Mojave desert to the north and the Colorado desert to the south.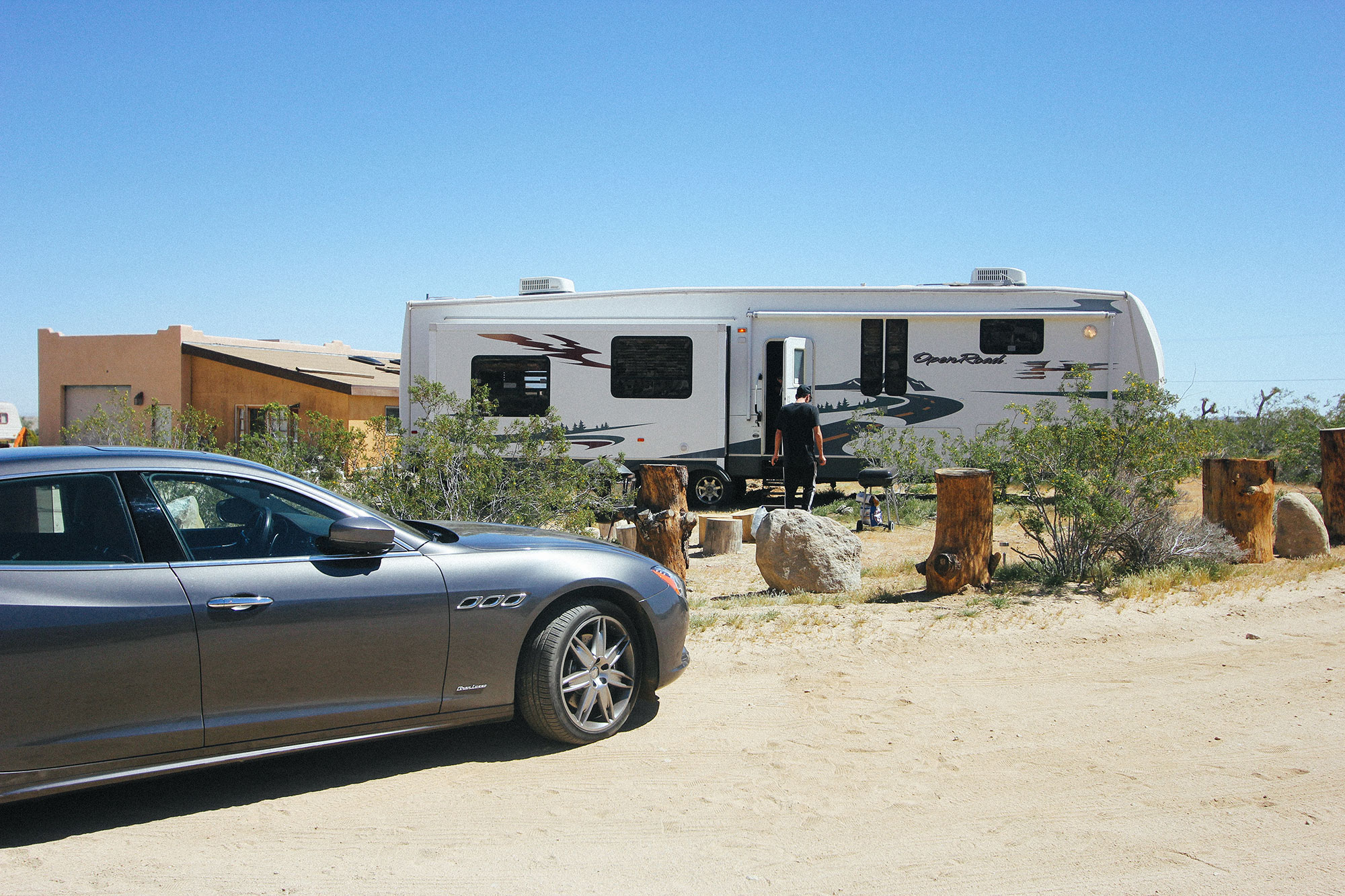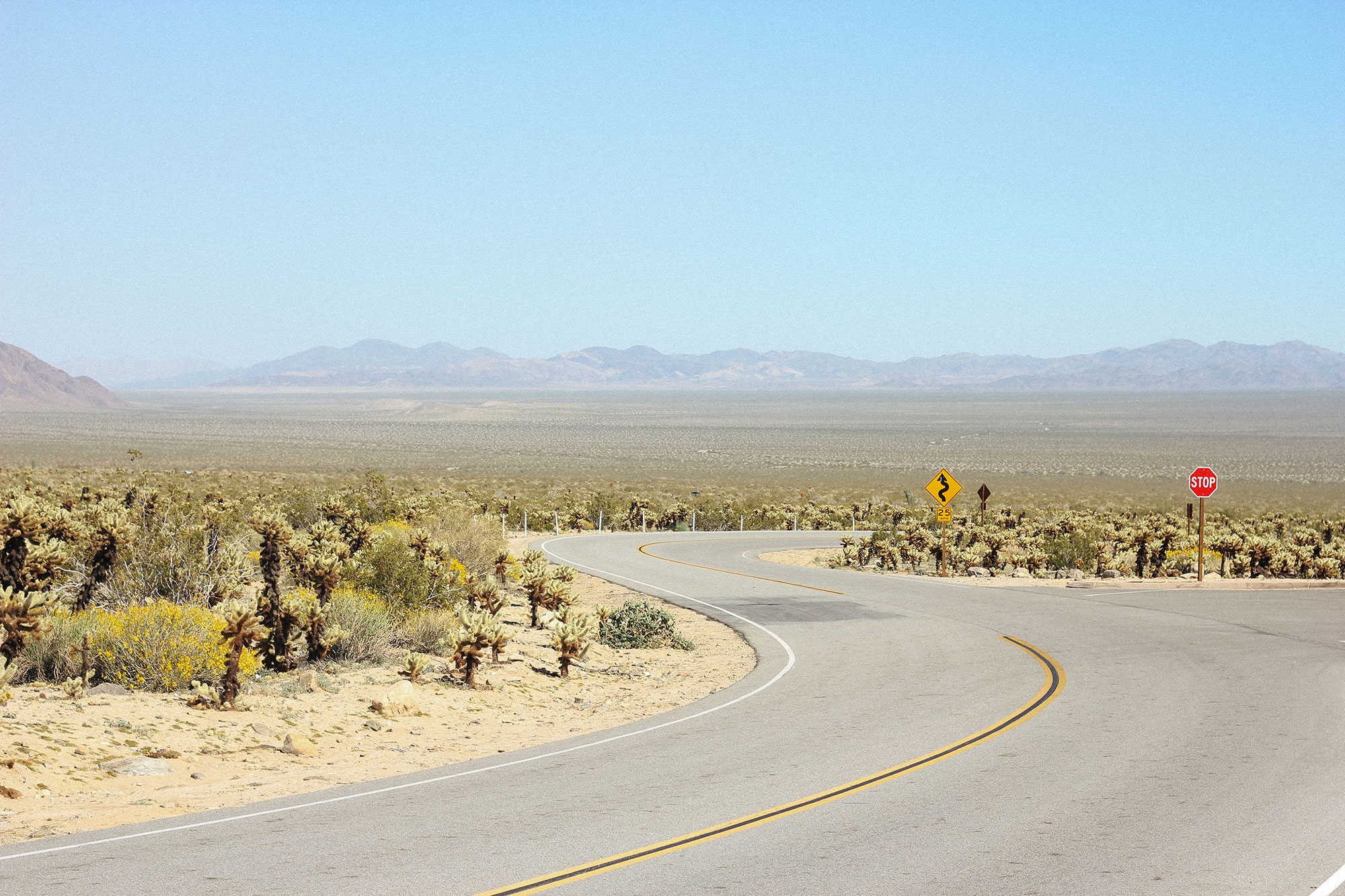 Other than the classic 'Americana' joint, Pappy and Harriet's (in Pioneertown), the options for sleeping out in Joshua Tree are thin. So if you're not into camping – thankfully the concept of glamping hasn't made it this far south – then renting an RV just outside the main town is the best way to stay out here. Plus you'll be far enough away from passing cars and people to fully live the Hunter S. Thompson dream and micro-dose LSD under the stars.
You need a whole day and a car to explore the park. Start north of the park on Twentynine Palms Highway, then drive south through the park until you get to the Jurassic rock formations that date back 100 million years. Keep heading southeast for a detour into the cholla cactus garden – a dense garden full of hundreds of wild cacti sticking out of the earth. It's a feat of nature that beauty like this can survive in miles and miles of arid and nearly lifeless land.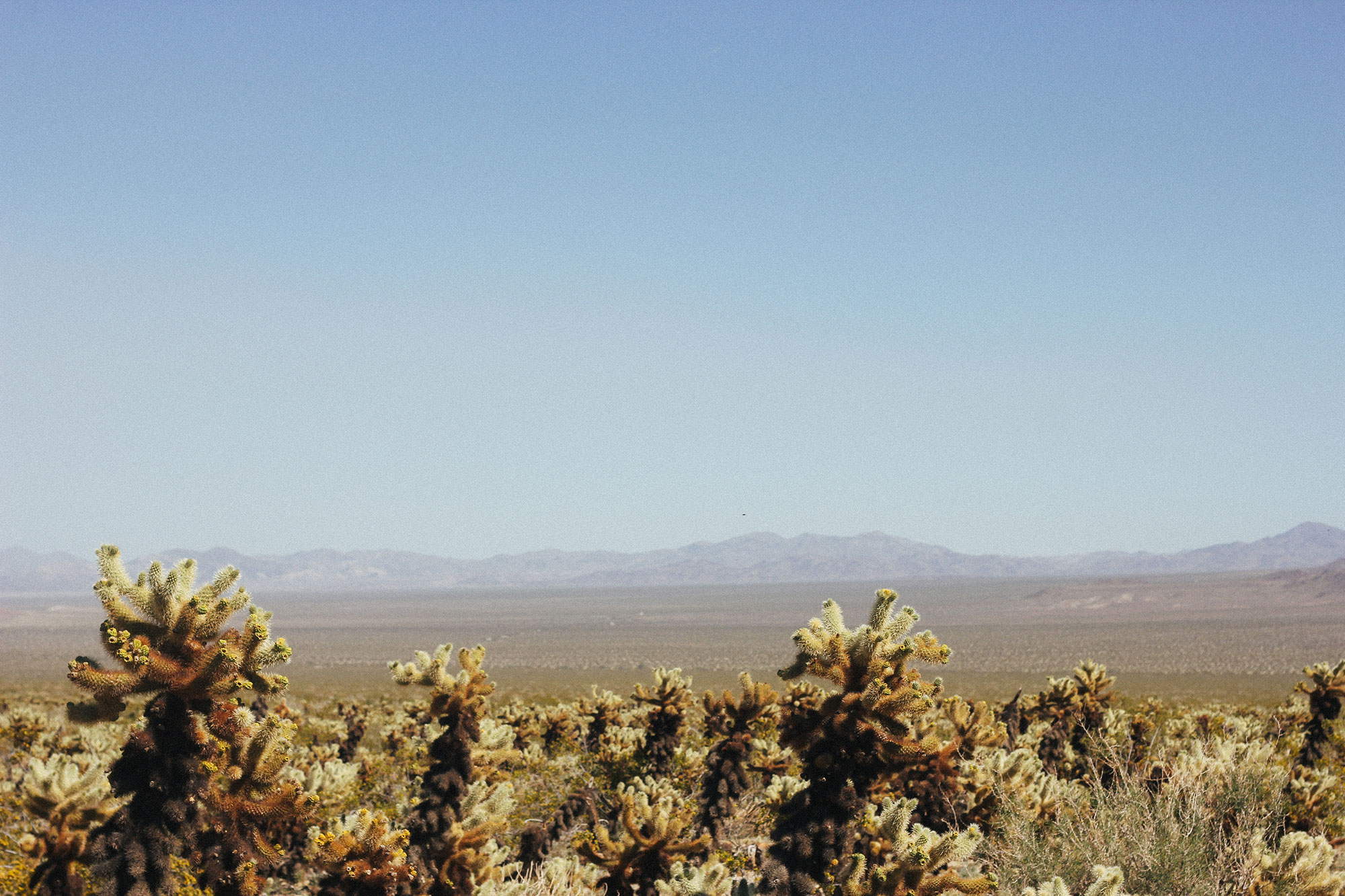 The psychology of being out in these stark, open spaces of the desert is real. Not just because this place is full of otherworldly geology, or the fact that its dark skies and elevation mean you can see some mad astrology, it's that out here life feels sort of fragile. It plays on our human instinct to escape, overcome and somehow understand these wild environments we're in – where the manmade diminishes against the vast backdrop of nature.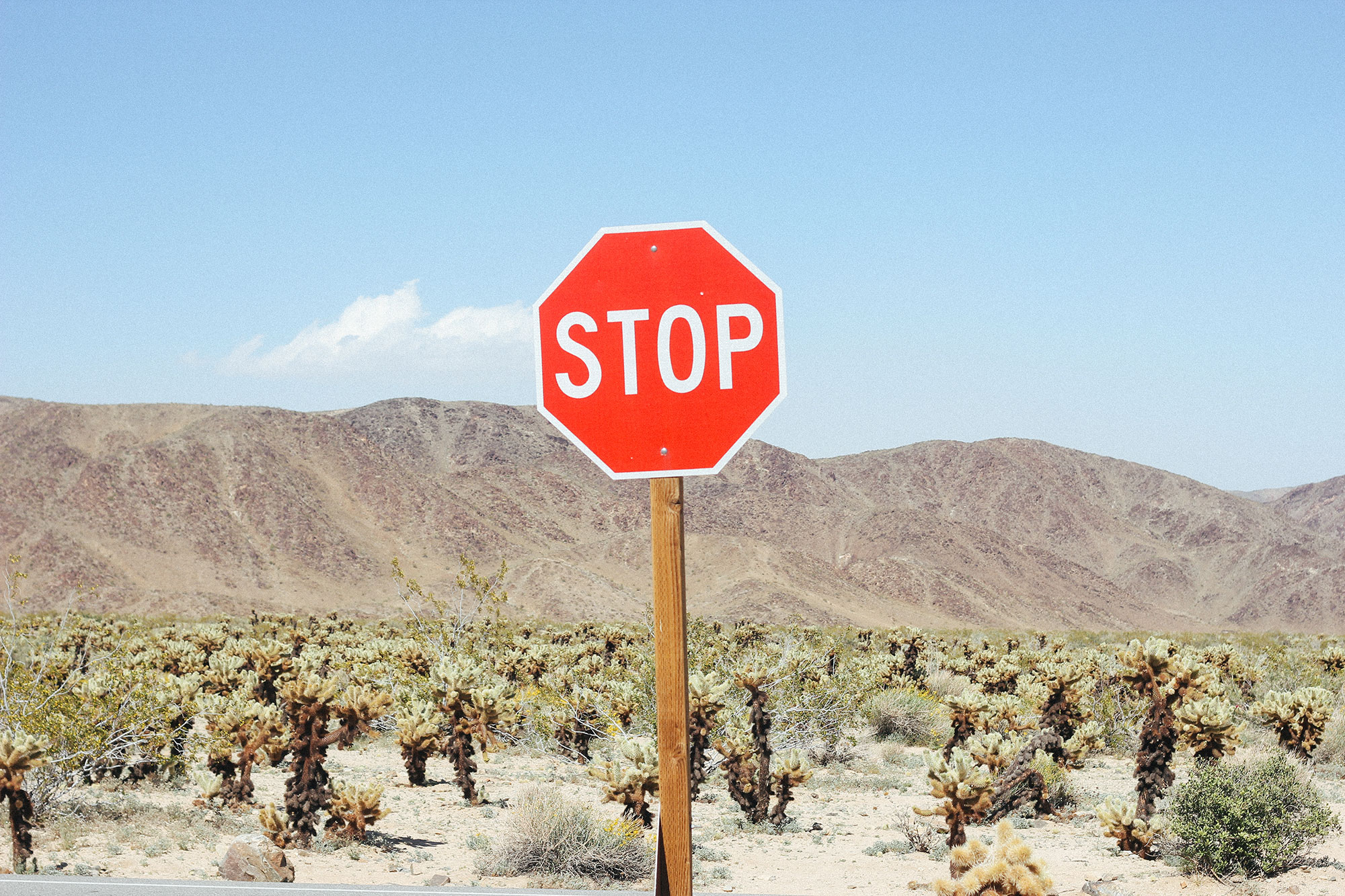 Made possible by Maserati.