Soon after his first mixtape, The God Complex, in 2014, DC rapper Goldlink was already holing up in the studio with legendary producer Rick Rubin for the follow-up, After That, We Didn't Talk. The quick ascent owed everything to his stand-out flow, which moves effortlessly and intelligently from the sexual to the spiritual and draws you into its ambling narratives
Now, at just 23, he's on his third extensive release with features from Kaytranada, Wale and Jazmine Sullivan (as well as introducing nineties/noughties megastar Mya to a new generation). At What Cost? is an ode to his hometown with tracks that are equal parts summer-time mellow and night-time turn-up. And since he raps plenty about ass, prayer, pussy and meditation, we wanted to grill him on such deep matters.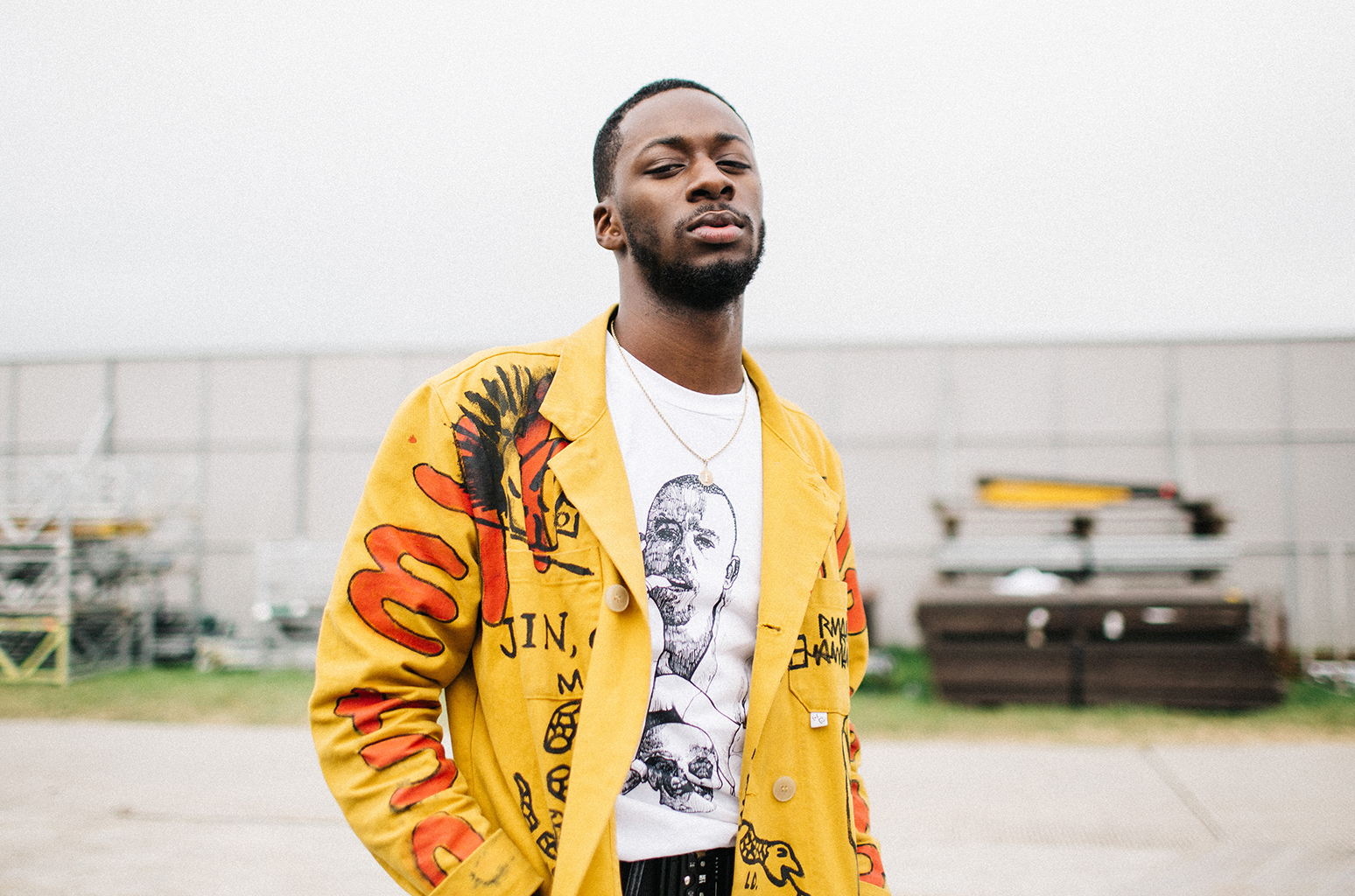 On most of your tracks, lyrically you go from straight-up sex to spirituality. Can you talk about how you move between those two subjects? They're both spiritual experiences in their own ways…
I guess it's a juxtaposition of my life. My mom is a preacher, so I kind of grew up in church. And my dad used to play ball on a Sunday, so I grew up in the streets. So I've always had that and I know a lot of kids who've had that too. I try to deliver that message as raw as possible and speak on spirituality in the purest form, which means that it comes with faults and being imperfect. I try to talk about that and how I try to keep my faith in a very imperfect world.
I liked what you said about Rick Rubin being the "centre of gravity" and "zen". I get the sense that Kaytranada would be quite similar. Are you drawn to those types of people?
I think maybe. That personality type is the type I can connect with on a musical level because I feel like the more reclusive people make the most outlandish things. They're speaking through their art and not really speaking with words.
Do you see yourself as traditionally religious or spiritual in a broader sense?
Both. I definitely believe in God, 150million %. I believe in the Bible as well. So yeah, it's both.
You got the Alvin Ailey company to perform at your music launch in New York and there's also that lyric on Meditation: "In the name of the dancehall, shake the nerves off…" Is dance important to you?
I love to watch it. I'm newly discovering that I love to spectate. I think about it as art. I wrote that lyric off an old black gospel song talking about "shake the devil off." Being black in DC and going to church is just part of the city, just as much as no-go is. So that's just me doing what I see fit for the city. Pray Everyday is religious in a way, but it's not really a gospel song.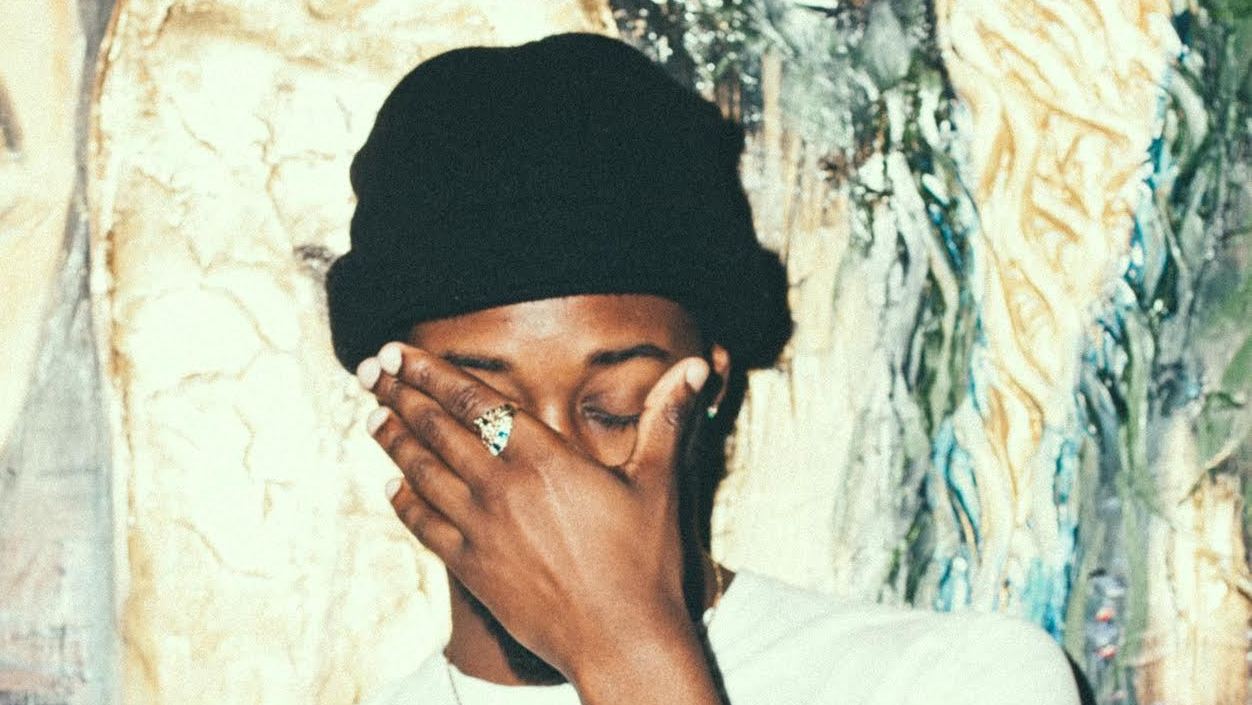 You're touring soon. How are you liking life on the road?
It's draining, but it's cool. It's not my favourite thing to do – I'd rather just stay home all day. New Zealand and Australia are really cool places to go though. I feel like they appreciate music in a different way than we do. Amsterdam was cool. New Zealand was a beautiful place and there were people who really appreciate what I do. That was a crazy time. I love playing in San Francisco. That's my shit. It reminds me of home and they embrace me very well and I respect that.
How do you keep motivated on the road?
I think it's just knowing how much we can do for the city that I'm from. It's really exciting. And seeing what could come out of it and seeing how you can influence the people that come after you. The aftermath is the most motivational part: knowing that when you're old and looking back and seeing how much you contributed to how the world became.
Who's had that same effect on you?
Personally speaking, a lot of drug dealers really changed my mind. Then if we're talking generally, Kanye West definitely, but Jay Z more so. Jay Z birthed artists like Kanye, who could birth artists like Big Sean, who birthed Kid Cudi, who birthed Travis Scott and that changed how we listen to music now. My brother's older than me, so I was into Jay Z since Reasonable Doubt, when I was really young and when nobody in my age bracket knew who that was.
Speaking of the dealer influence, did you see Moonlight? Did you like the depiction of Juan?
Yeah I did because it was so accurate about black upbringing. Talking about how a lot of black households do have absent fathers, so a lot of dudes do look to the streets for guidance. And there are a lot of people that society deems as bad people who are actually great influences over the youth. And the drug dealer guy in the film is a great influence to that kid. That was very accurate. I liked it.
Even though most comments sections online are full of hate, the ones on your recent videos are all love. What do you make of that?
I always hear that everybody's always saying great things about me, but I don't pay attention to it because good or bad, I don't really let other people shape my perspective of myself. My mom says, "People like you!" and I say, "Cool, but I still don't want to be shaped by the perception of somebody else."
At What Cost? is out now