When Alessandro Michele presented Gucci's Resort 17 collection he knew exactly what he was doing by placing plush emerald green velvet pillows on everyone's seats as a keepsake. Besides selfies of Soko and A$AP Rocky at the cloisters at Westminster Abbey, the pillows became a viral sensation in themselves. I mean, who in their right mind wouldn't want a one-off embroidered Gucci pillow?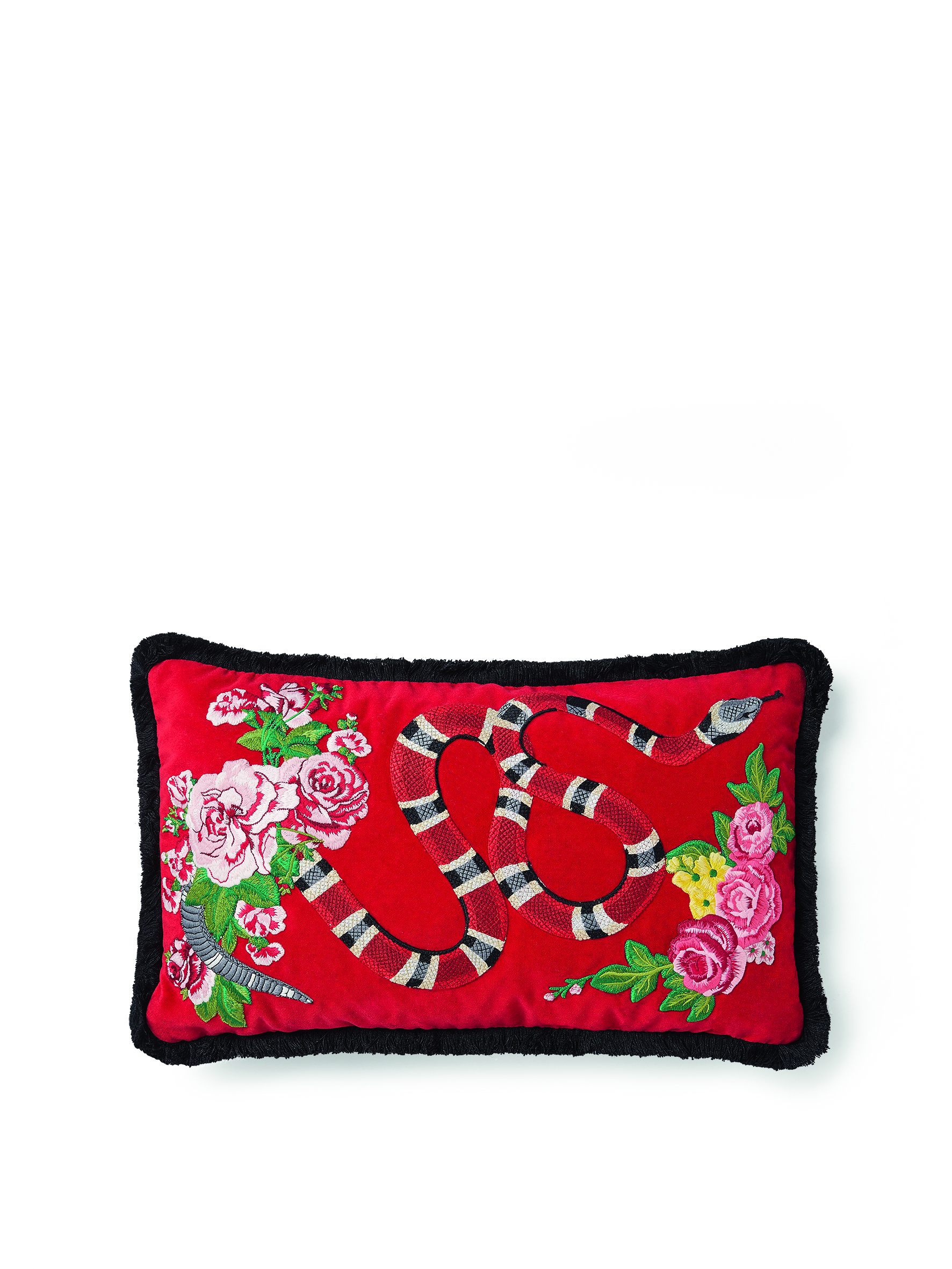 Well now you can have one too. Yesterday Gucci announced the launch of Gucci Décor , "an eclectic collection of items with which customers can dress their own spaces." Applying Creative Director Alessandro Michele's personal DIY philosophy of making everything customisable, the entire collection is designed to personalise the home rather than invade it, inviting buyers to decorate the pieces themselves.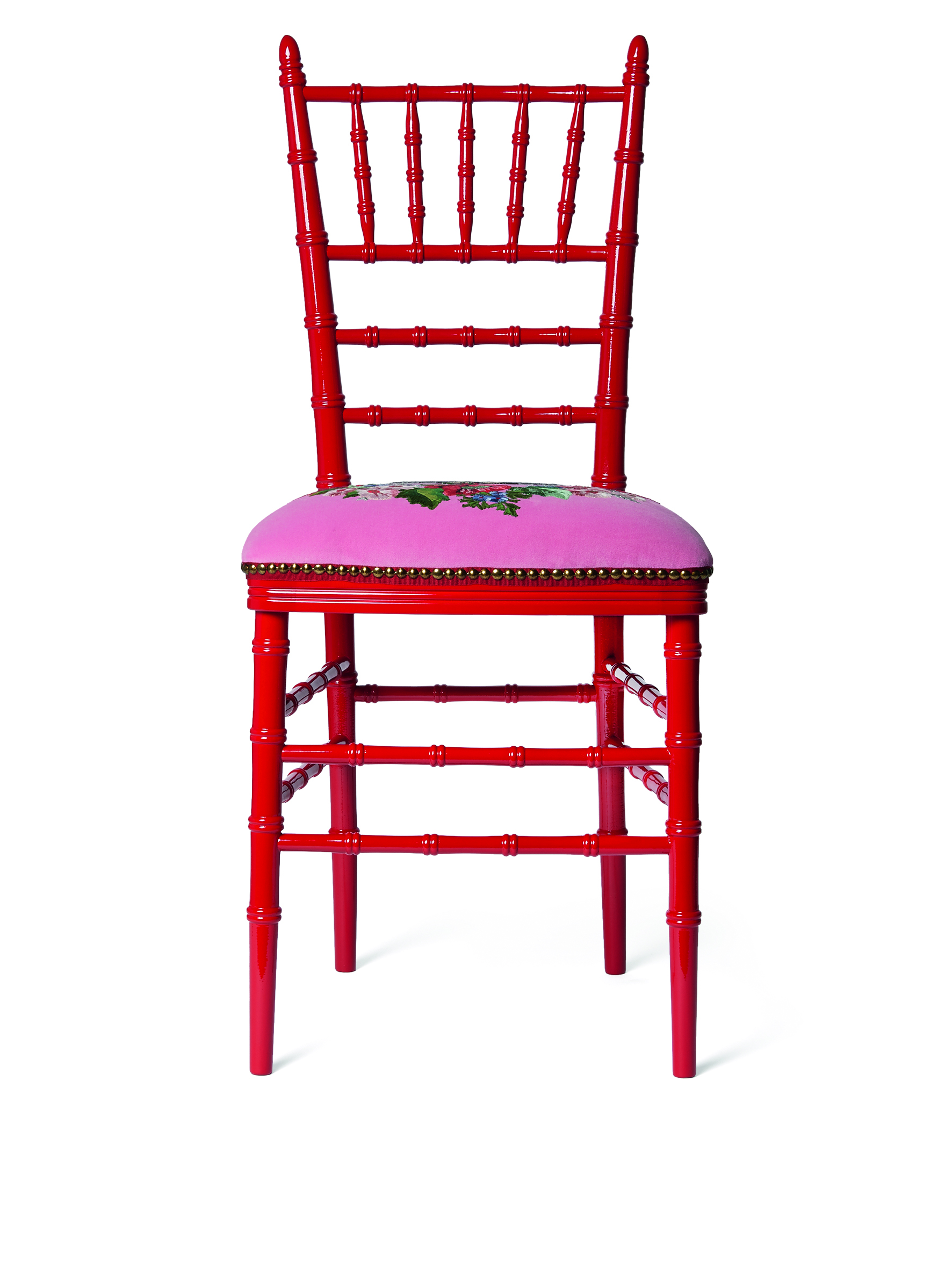 Expect everything from porcelain crockery, candles, incense, metal trays, super-soft velvet cushions and silk wallpapers as well as a jacquard vanity seat – all adorned with the house motifs (the roaring tiger, snake, moth, bee and cat).
Gucci Décor will be launched from September with a progressive global roll-out in Gucci flagship stores, online at gucci.com and selected specialty stores.