Stephane Ashpool just got back from Tokyo, where he opened the first Pigalle store outside of Paris, and is having a little trouble keeping track of time. What was meant to be after work drinks, a cheeky cinq-a-sept, is turning out to be a night of serious drinking.
After falling asleep in a crumped cantaloupe linen suit and cotton espadrilles, he's five hours late. Stephane had "the most amazing sexual dreams," which he's having trouble recollecting now. Jet lag can do strange things.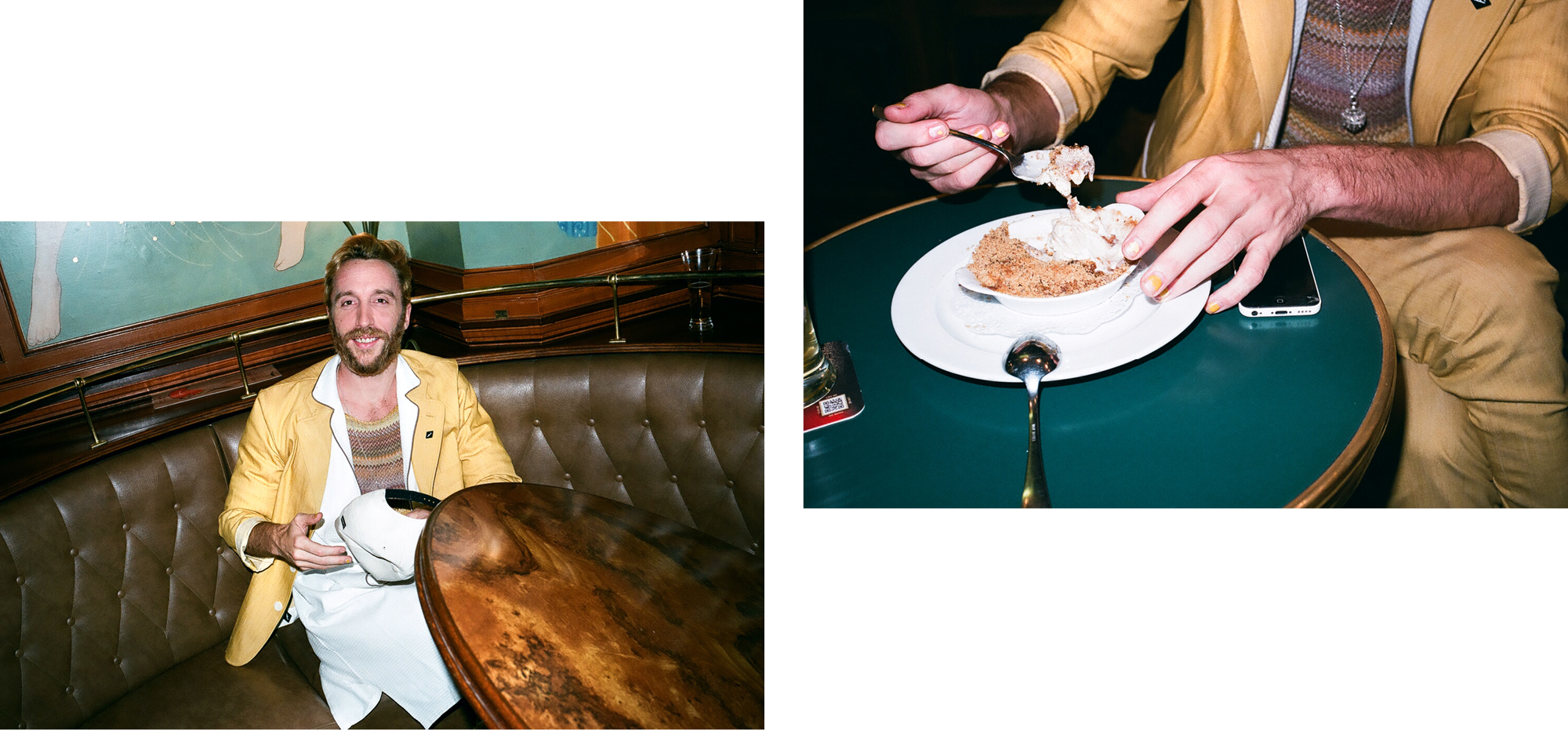 We're at the Brasserie General Lafayette, a few steps away from his apartment and store on Rue Henry Monnier in Pigalle – the area in which he grew up, and also lends its name to the clothing label he set up in 2008. "This place is my local, I've been coming here all my life," he says over a frosty 1664.
"It's the place where I come to for a pepper steak and frites at two in the morning"
He leans over and asks the barman for a shot of something that will wake him up. We get two glasses of a strong spirit. "The name is impossible to translate," the barman tells me. It perks us up. Stephane chases it down with an order for apple pie and vanilla ice cream, and begins to tell me about the new store in Tokyo.
"It's a little shop in Shibuya, next to the love hotels. I'd waited two years for this place; I didn't want anywhere else," he says, shuddering from the aftershock of the mystery shot. "I first discovered it when I was kissing my then girlfriend in the street. I saw it over her shoulder and got in touch with the owner straight away – it reminded me of here, in Pigalle, with the sex shops and late-night bars."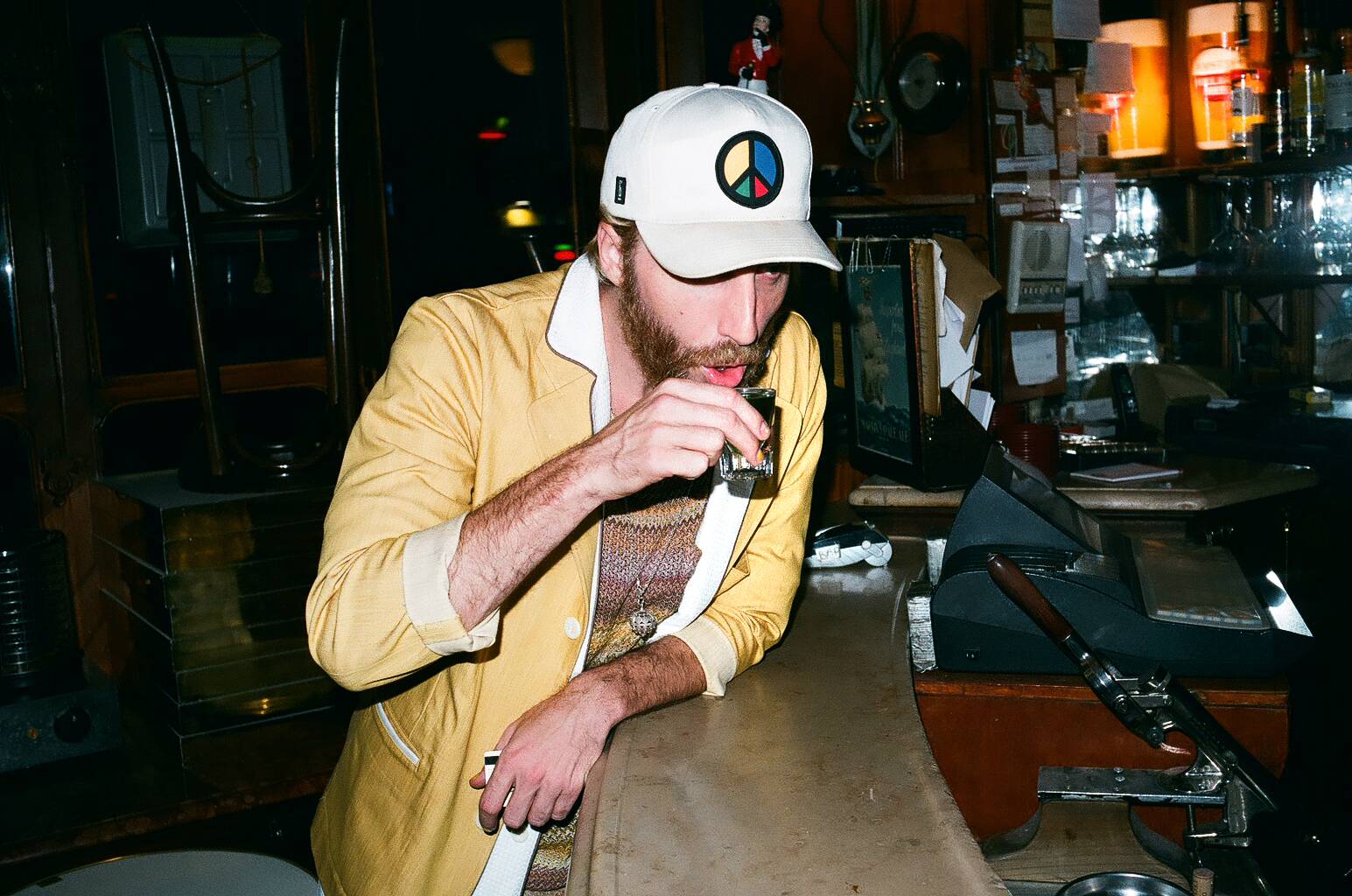 Thanks to the likes of Stephane, Pigalle now has different associations. A decade of gentrification has seen the bourgeois threatening to outnumber the bohemians. Mention Pigalle to any style-savvy twenty-something today, and they'll tell you about a street brand with a monochrome logo they've seen on the backs of A$AP Rocky, Rihanna and Drake.
"The area's always been very diverse, like me and like the label. I'm very flattered to see people proud to wear the t-shirts with the logo in a similar way to how they rock Supreme. But that's just a few things we push out – the fashion stuff I produce with some of the best fabrics around, at factories where all the big French maisons get their stuff made."
"Shibuya reminds me of here, in Pigalle, with the sex shops and late-night bars."
Diverse is a nice way of putting it: Pigalle, the label, has seen Stephane renovate basketball courts in the Philippines with the support of Nike, and coach a youth team Paris. It's also seen him pick up €250,000 from the prestigious Andam award earlier this summer, a prize usually associated with conceptual high fashion. How did he celebrate?
"Going out to Pompom with my friends, of course," the nightclub that recently relocated to Avenue de L'Opera in Paris' premier arrondissement and is run by Charaf Tajer and the PPP collective, which includes the Pain o Chokolat DJ crew, the duo behind Ill Studio, Hami Delimi—who now heads up Nike Energy—and Stephane himself.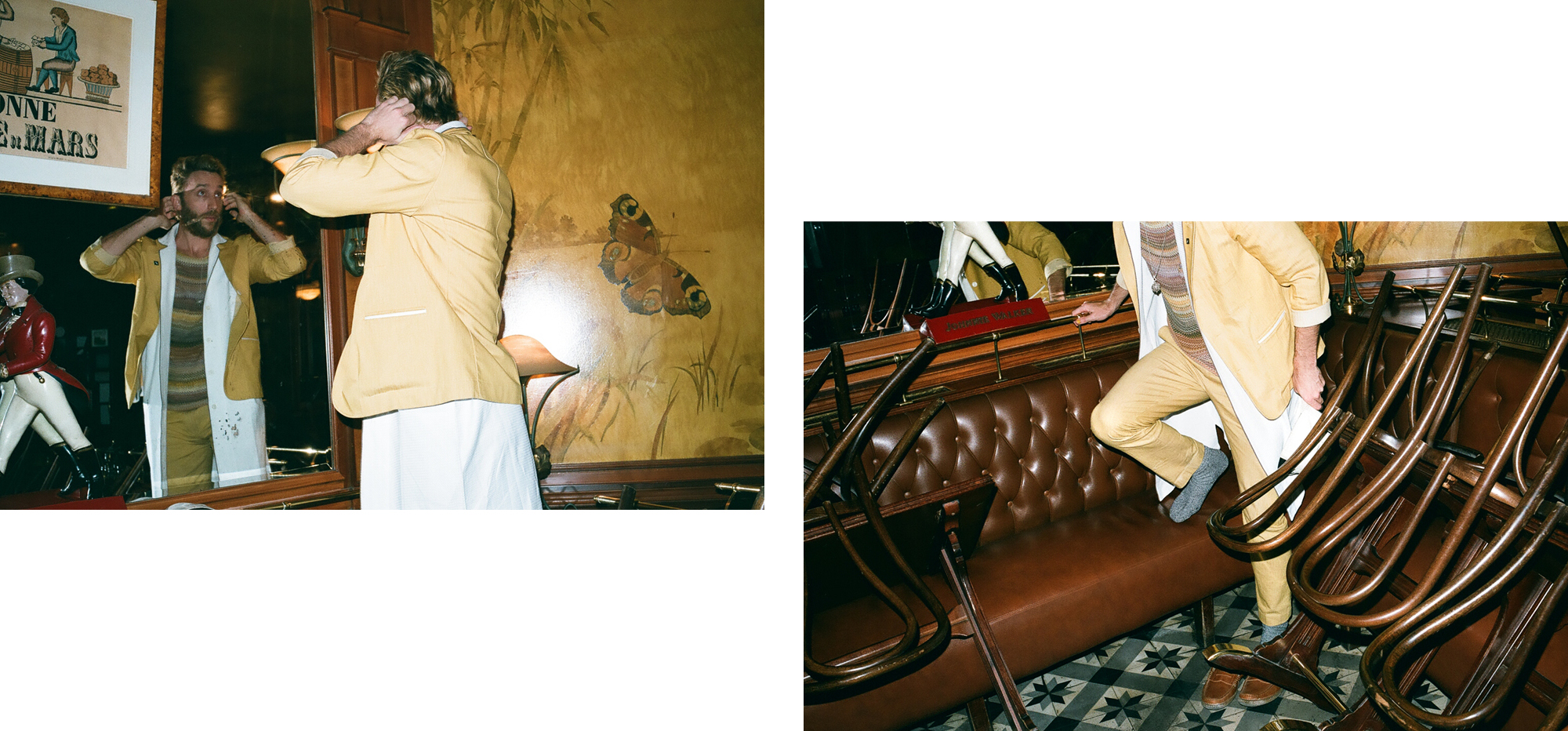 "Then I spent the next five days cycling around and out of Paris on my bicycle, listening to music really loud on my headphones. I have never been happier." He points to the little chrome Eveo he's got folded up outside. "That bike is my favourite possession. Because in the daytimes I have to hustle – but riding my bike is a way of keeping that childish innocence. It washes my mind of the stress of doing business."
"In the daytimes I have to hustle – but riding my bike is a way of keeping that childish innocence."
And on that note, he tells me how he plans to spend the prize money. "I've always wanted to build my own little factory, and that's what I'm doing now. I want to produce 70 percent of our clothes there, working only with the best fabrics."
Over the past year Stephane has already pulled back Pigalle's wholesale businesses in pursuit of a more vertically integrated structure. "I want to cut out the middlemen, just like Chanel, who don't sell their stuff in many other places than their own stores. I want to be able to produce my clothes at the best quality and with the best price for the customer. If you don't, you have to continue hustling or compromising to keep down costs."
We both drink to that. Stephane jumps into the elevator that shifts crates up from the cellar and disappears. It's time to call it a night.