Bali was the setting for the International Stussy Tribe's gathering this year, with some of the world's most influential musicians, DJs, artists, writers and designers descending on the legendary Potato Head Beach Club for a two-day cross-cultural event.
Benji B, No Vacancy Inn, Theophilus London, Jules G, Mild Bunch Sound System, Alex Baby, Siobhan Bell, Guillaume Berg, DJ Soulscape, Patta Soundsystem, Dante Ross and more were there for skate sessions, art workshops, surfing, special installations and music performances. 
Stussy Tribe member, photographer, casting director and menswear style star Jordan Vickors recorded his week in Bali for Amuse and tells us about his love of travel. 
How long were you there and what did you get upto?
I was in Bali for a seven days; I arrived a few days before the actual event so I could experience the island and really immerse myself in the culture and the country. I had never been to South East Asia before, so I aimed to see as much of the island as I could.
My days consisted of riding my moped though the winding roads of the island, exploring the hidden beaches, local markets, villages and seeing the country as the locals would. Throughout the week I learnt how to surf, watched the skate sessions on the mini skate ramp we built on the beach, created some one-of-a-kind t-shirts at the traditional indigo-dyeing workshop, tried the local cuisine, hung out with my friends and soaked up the sun, sea and good vibes. 
Which part of Bali were you in? What were your thoughts on the island?
We stayed at the Katamama Resort located in Kuta Utara. It's a magical island which has a vibrant energy that's full of culture and spiritualism. The local people are so friendly and welcoming which was really humbling and nice to experience. The old traditions and cultures are still very much at the root of the island and of the local people. In general, it was really peaceful and calm, which is a nice change and contrast to London.
What did you love most?
With the beaches, warm blue waters, incredible landscape, roadside shrines and varied volcanic island, Bali delivered on all expectations. On one day we drove up a mountain on our mopeds through winding roads and it opened up to a huge forest overlooking rice fields and local markets. Every morning I would watch the sun rise across the long beaches that were filled with locals getting on with their daily routine and throughout the day surfers would gather to take on the huge waves. It's nice to see how so many different cultures and people from all types of society can co-exist so easily.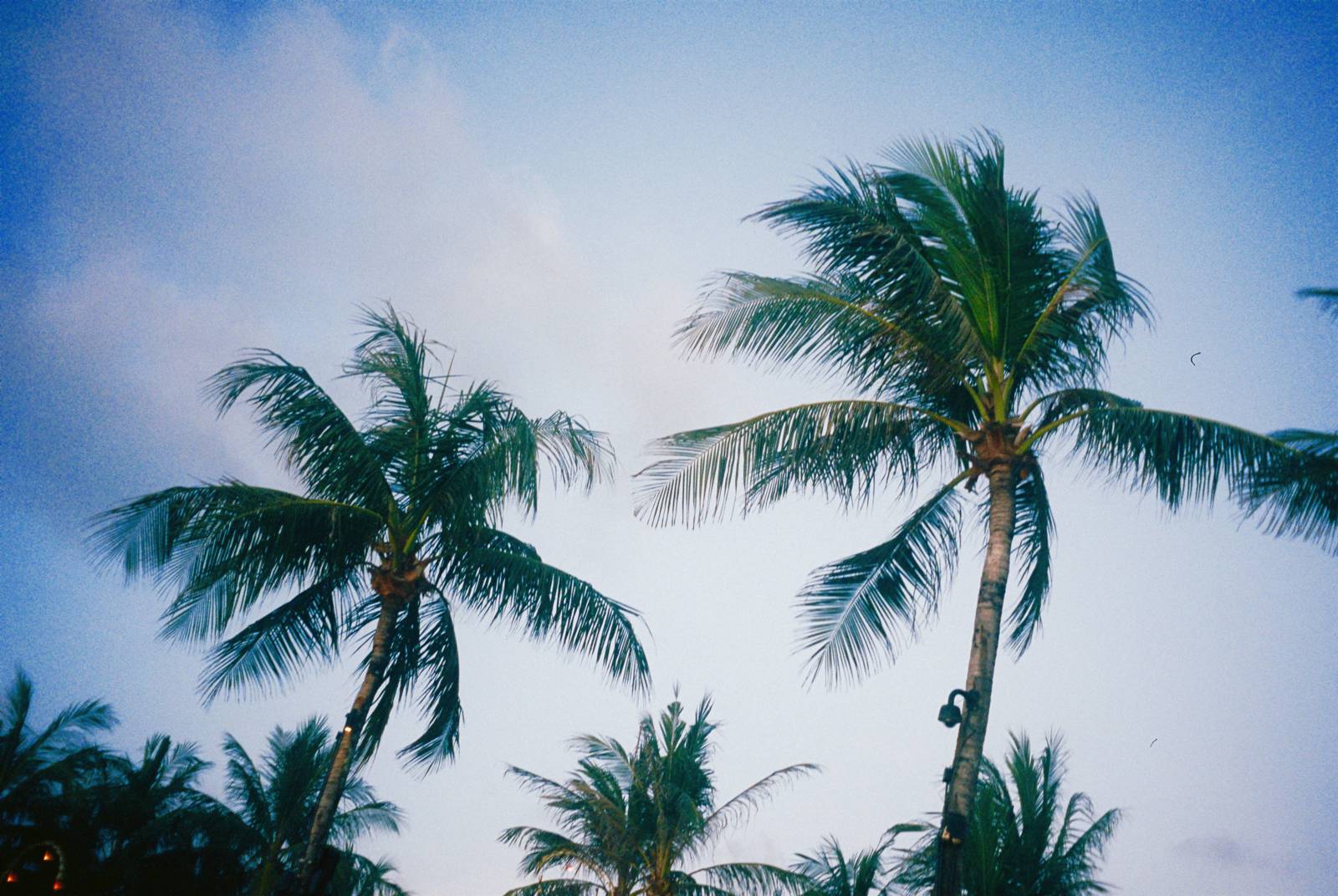 Tell us some tales from the trip?
#FREEACYDE (Acyde got trapped in China)
Can you talk a bit about your travels – where else have you been? What are your favourite places to visit?
I'm always travelling. This year I got to see a lot more of Europe where I travelled to Milan, Rome, Paris, Stockholm, Ibiza, Copenhagen and Amsterdam. I think Copenhagen was my favourite out of them all; everyone has great style there which I loved. I spent most of the start of my summer in LA with friends, working on Stussy lookbooks and upcoming events. I also got to visit Lake Tahoe for a few days with work too, which was incredible.
Where are you desperate to go next?
New York is next for me. I really fell in love with the city earlier this year, as it's dynamic and fast-paced. LA is a little slow for me right now. The next step is Miami in December for Art Basel and then Japan just before the year is out.
Who is the dream travel companion? 
Pharrell.