Puglia made a name for itself in the travel press in the past decade thanks to the guest house-ification of its distinctive trullo, the conical constructions that dot the landscape. But the region (the stiletto heel of the boot of Italy) has way more to offer than these simple, seductive farm buildings.
Take a trip round Salento (the very tip of the heel) and you'll find Baroque towns, Caribbean-coloured waters, gay scenes, white sands, "devil" caves, contemporary restaurants and ancient olive groves.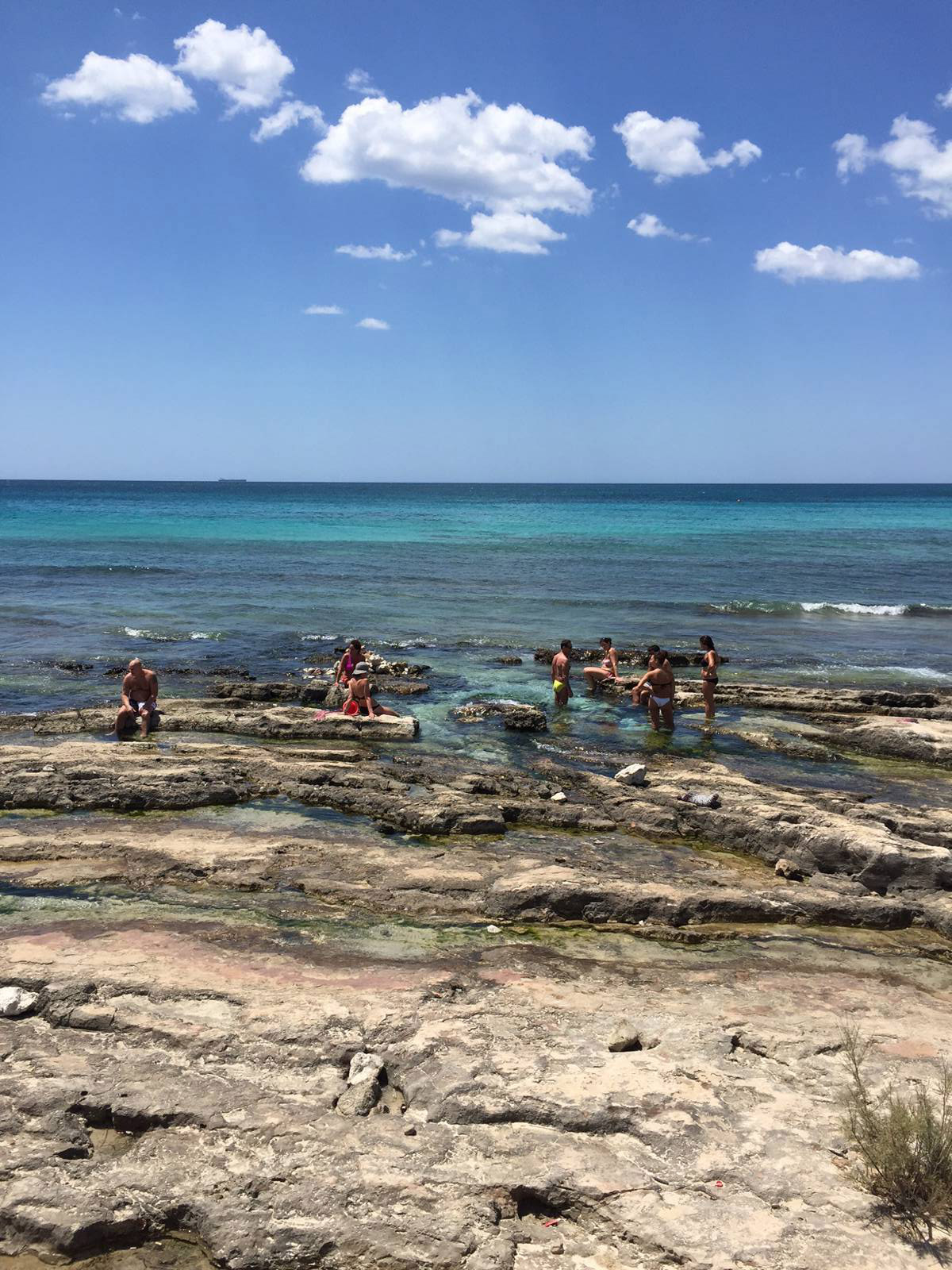 Most people heading to the region hit up Ostuni, Monopoli and Polignano a Mare, but from Brindisi airport, we headed down to Torre Sud, where the beautifully designed Masseria Pugliese is a perfect base from which to discover the diverse south-west coast and the Ionian Sea.
As well as the white-washed buildings, cocciopesto floors, beautifully flowering grounds and organic infinity pool, the food here is incredible. Breakfast revolves around endless varieties of cakes and pastries (apple, chocolate, custard), eggs and home-cured bacon. Lunch is the creamiest Burrata, plates of local meats and bowls of fresh tomatoes with onions and capers. Dinner could be anything from spaghetti vongole to breaded, fresh-caught swordfish, with a spoonful of salted caramel to round things off.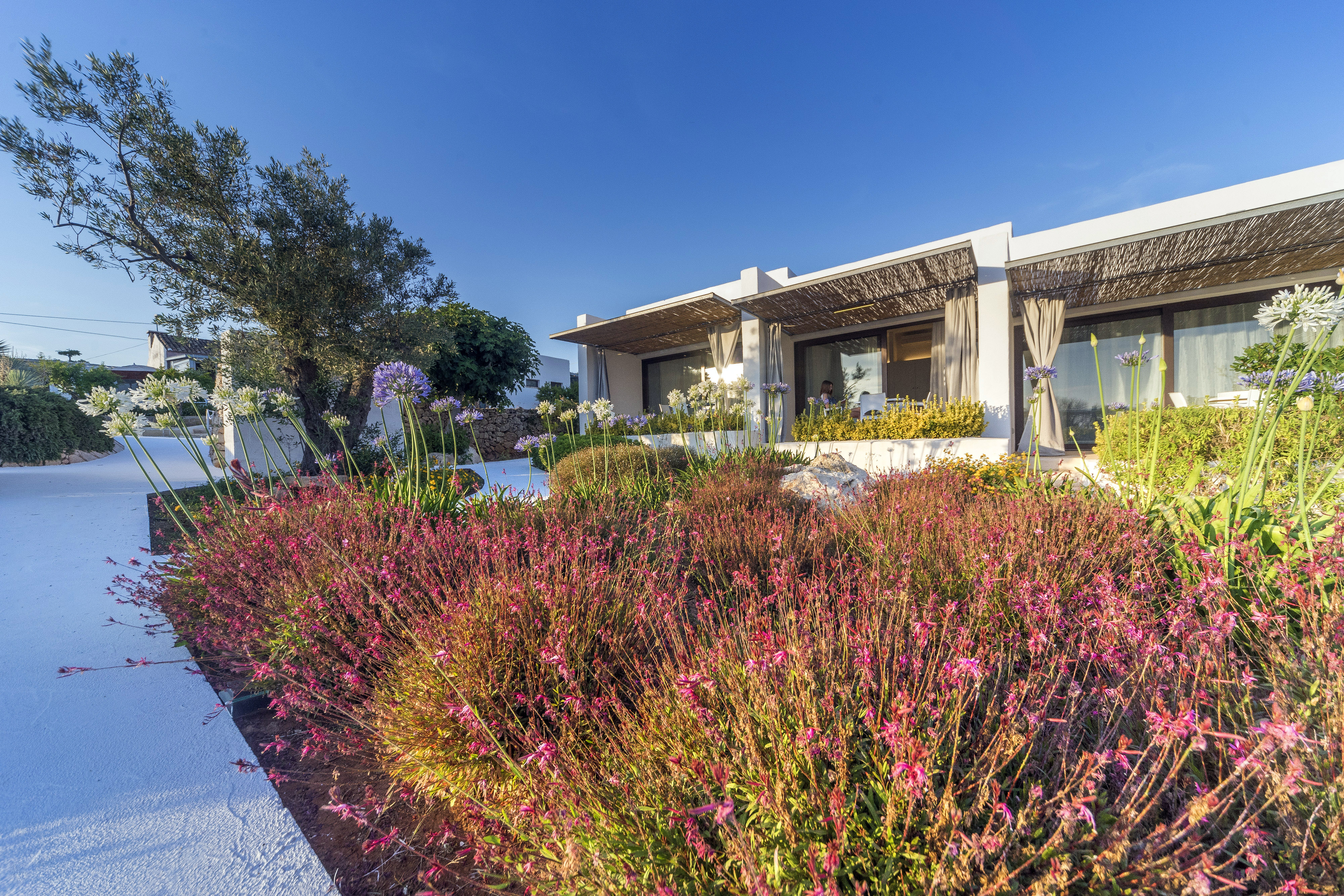 From Massiere Pugliese, walk to the nearby beaches, where cute young locals and sweet old nonnas lounge on jagged rocks and swim in turquoise coves. If you can't handle relaxing on a bed of spiky outcrops, then Solatio Costa Jonica or Mahja beach bars have luxey day beds where you can sup your iced coffees (with the super sweet latte di mandorle), Prosecco, orange San P's or Aperol Spritz between dips.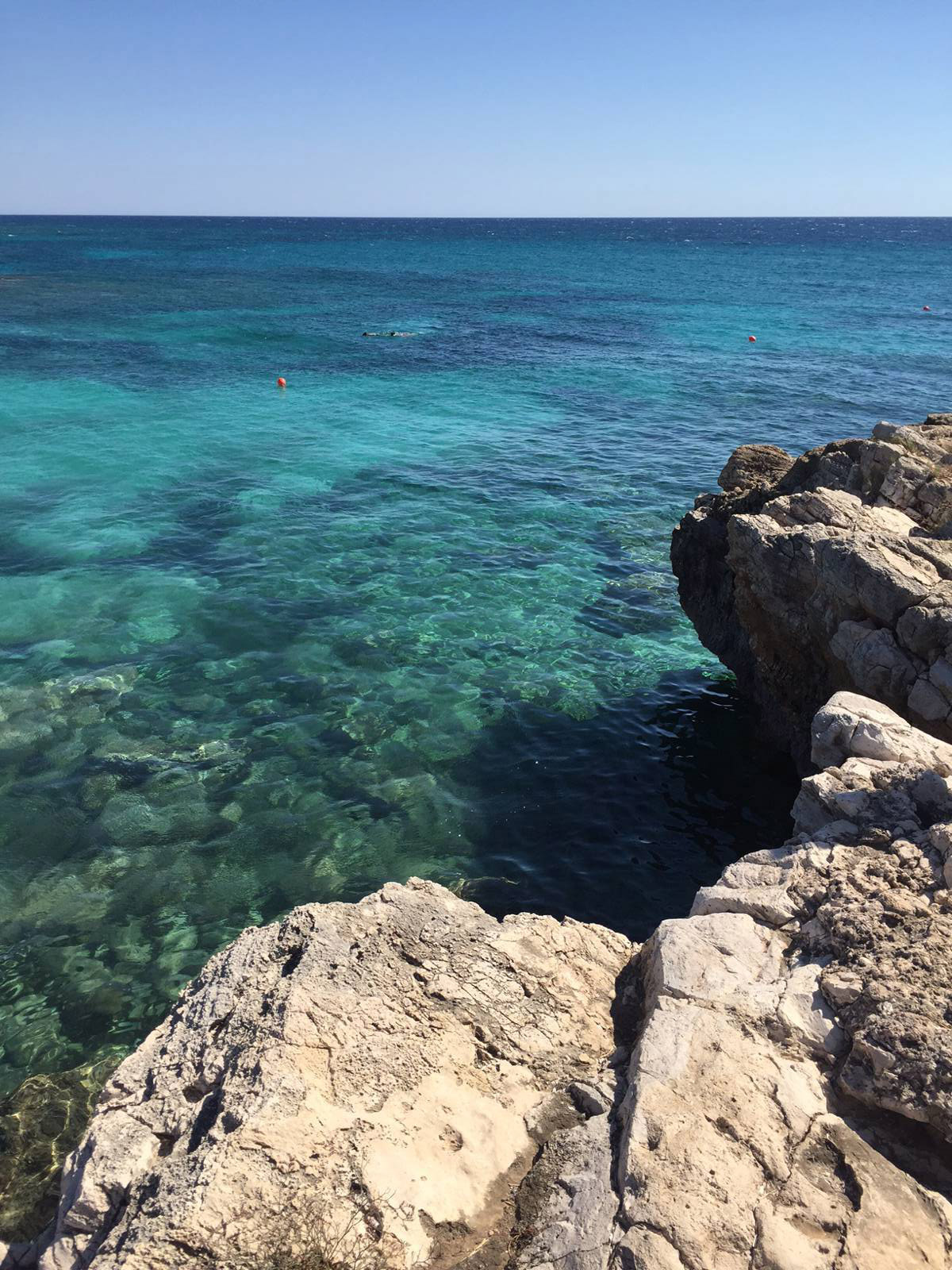 Go beyond the easy option of the nearby spots and head to beaches including Lido Pizzo (set within a nature reserve and with views across the bay to Gallipoli), the whole stretch known as The Maldives of Salento (trashy touristy in parts, but fully, authentically, family Italian), Marina di Felloniche, Lido Marinelli ("bellissima!" according to Masseria Pugliese's owner, Mauro), Porto Cesareo (for the whitest sands and the clearest waters) and Capo Santa Maria di Leuca (to say you've reached the most southern point of Puglia and to explore the incredible caves, including Grotta del Diavolo).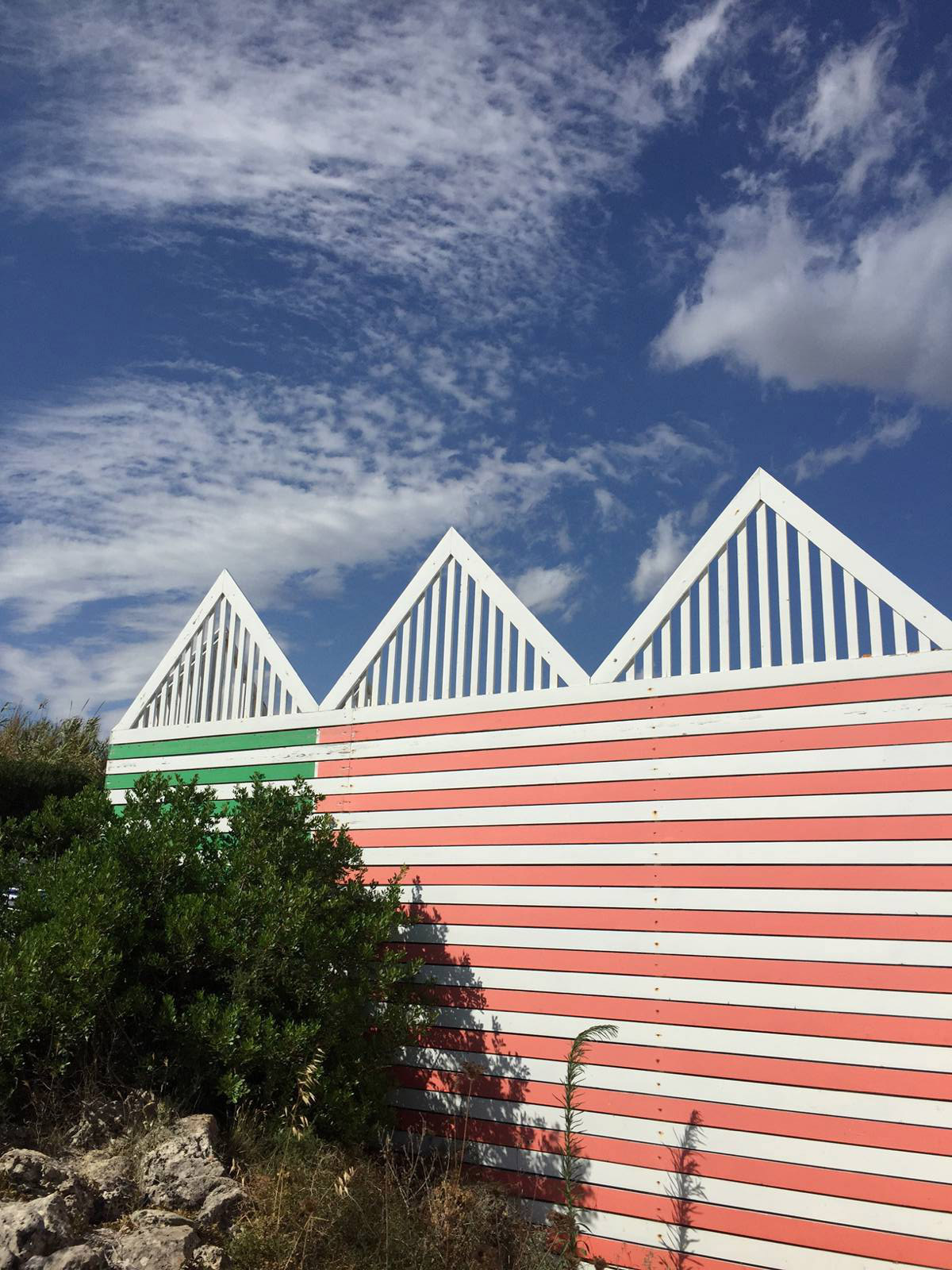 At night, venture into Gallipoli, but try swerve the tourists and head to the quieter streets in the old town, grab dinner in the fortress walls at Il Bastione, or check out the small, but lively gay bar scene. For a far more chill experience, head instead to Felline, a cute village with great dining and drinking at Il Mulino di Alcantara or Antico Monastero Trattoria and the other spots near the old monastery.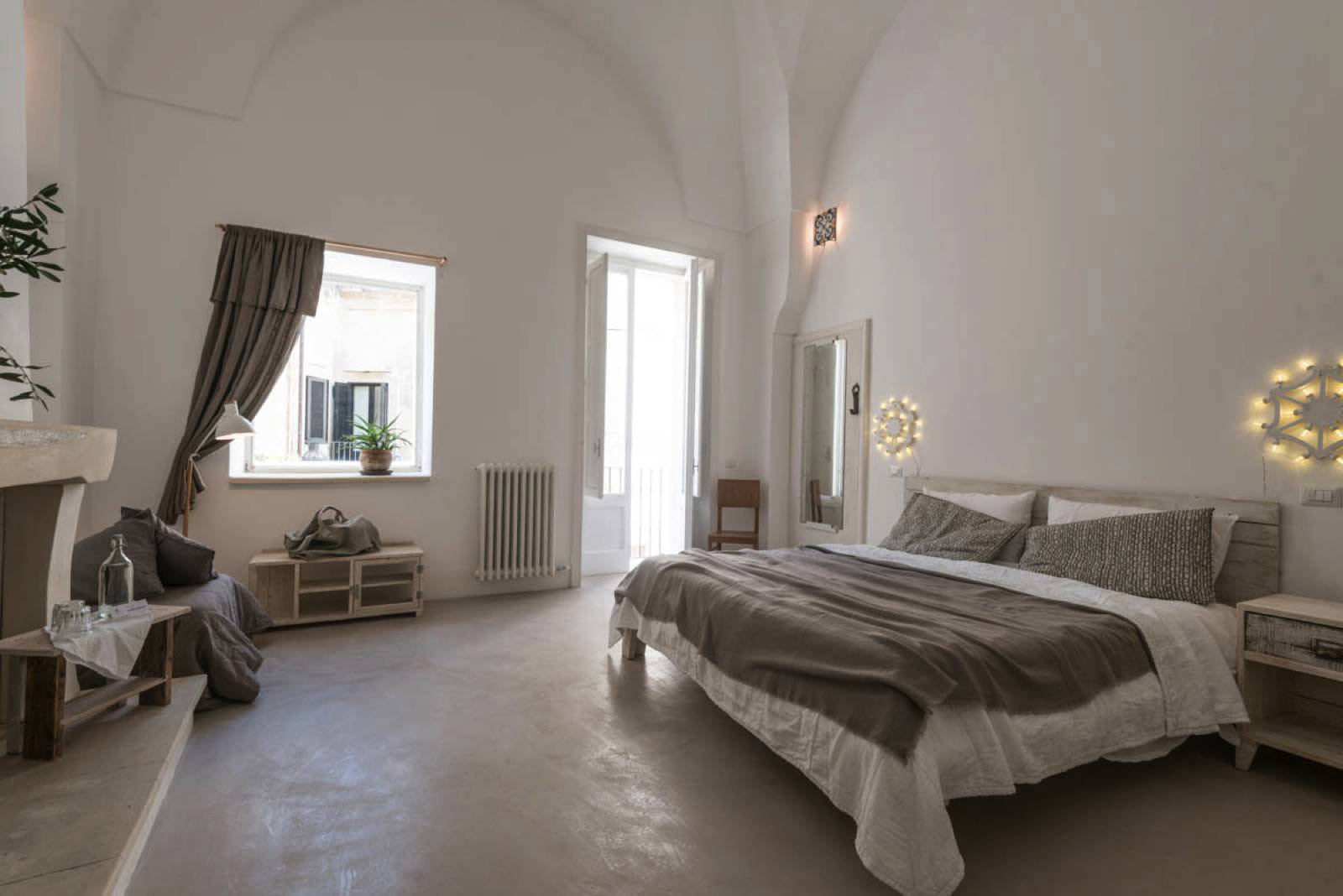 Be sure to spend a couple of nights in Lecce, "The Florence of the South", where there are Baroque churches at every turn and buildings are made from the beautiful, bright local limestone. If you're staying here and are four or less, don't hesitate to stay at the sublimely tasteful B&B, La Signura. With heavenly minimal interiors, organic breakfasts and a series of terraces with views across the city's rooftops, this place can't be beaten.
As well as checking out the 2,000 year-old city (which has been in the hands of Greeks, Romans, Saracens, Lombards, Hungarians, Slavs and Normans), you can head to the coast on the Adriatic Sea. Frigole is a popular local beach, but better still are Le Cesine and the Parco Naturale Regionale Bosco e Paludi di Rauccio, which are both part of pine-scented nature reserves.