Back in 2015, two '90s Britpack fashion heavyweights, Luella Bartley and Katie Hillier, came together to set up a label for the post-party generation, Hillier Bartley. This Thursday, for the second time, they'll launch a range of basics that bring a touch of meta to their otherwise lavish line.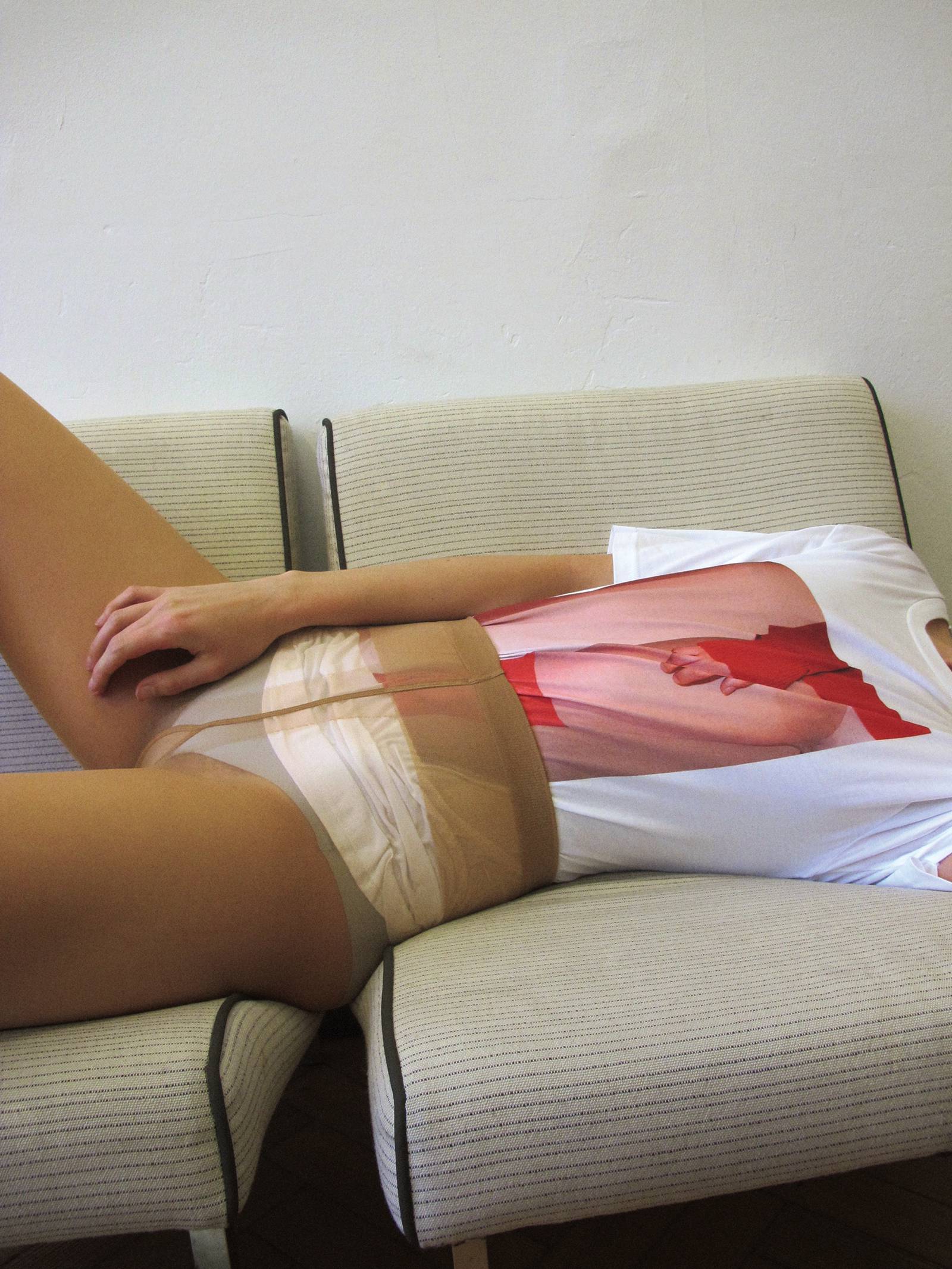 Sweatshirts, t-shirts, water bottles and tote bags for both men and women will be available exclusively on their site. They'll boast images taken from their SS18 campaign, shot by Bartley's husband, legendary photographer David Sims. The lo-fi prints are a range of close-ups, celebrating both the Hillier Bartley designs and the female form, moving beyond the male gaze. Subtly sexy, postbox red stockings are juxtaposed with wooly fingerless gloves and their signature bunny clutch is caught up in fishnet.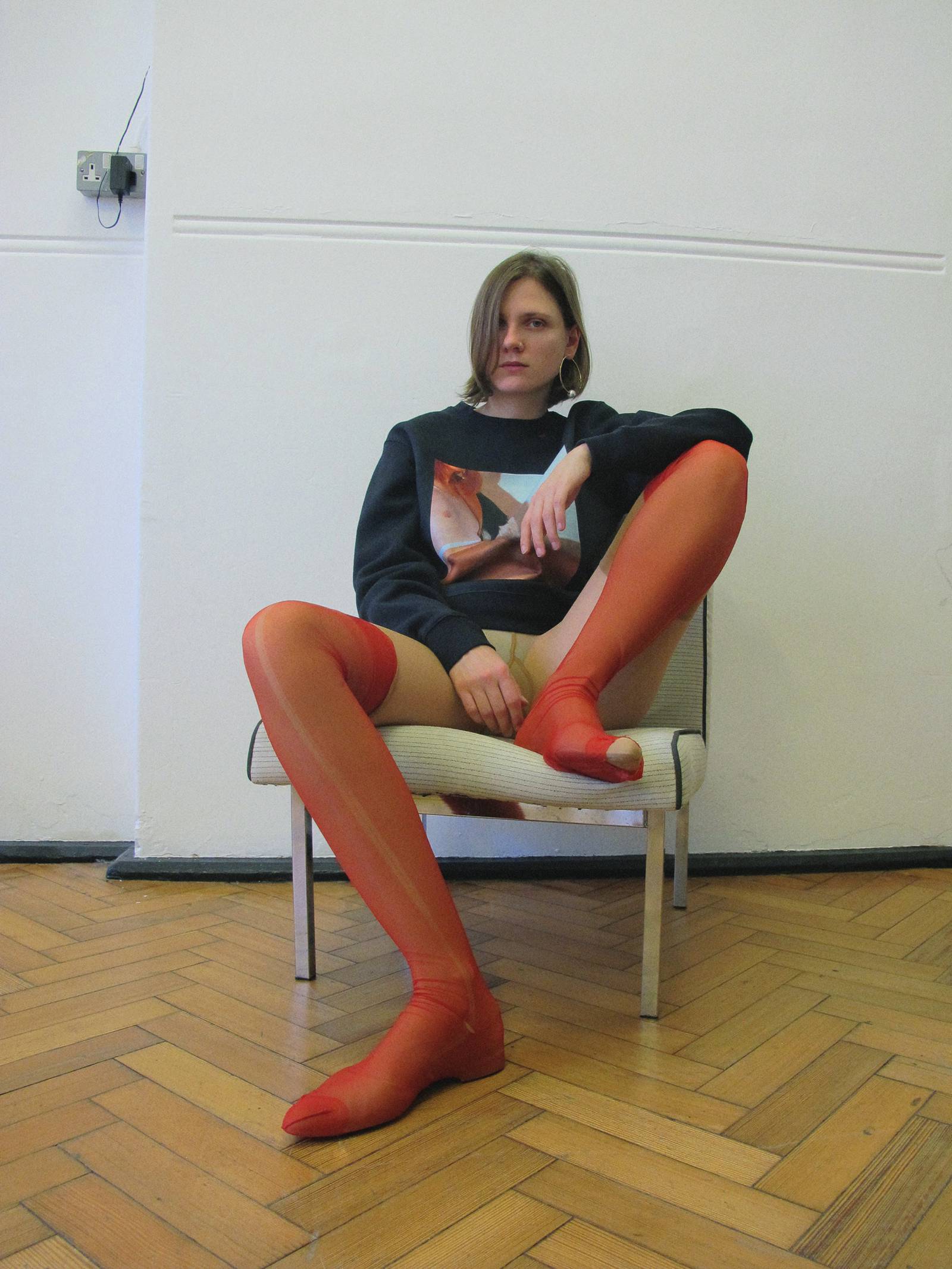 "What appeals is the idea of adding an extra layer," they explain. "Putting these images that play with sexual identity on casual, everyday pieces – the clash of cultures." In their first basics collection they paid homage to the work of Sarah Lucas and the way that her infamous bunnies challenged "gender stereotypes and play on conventions of representation."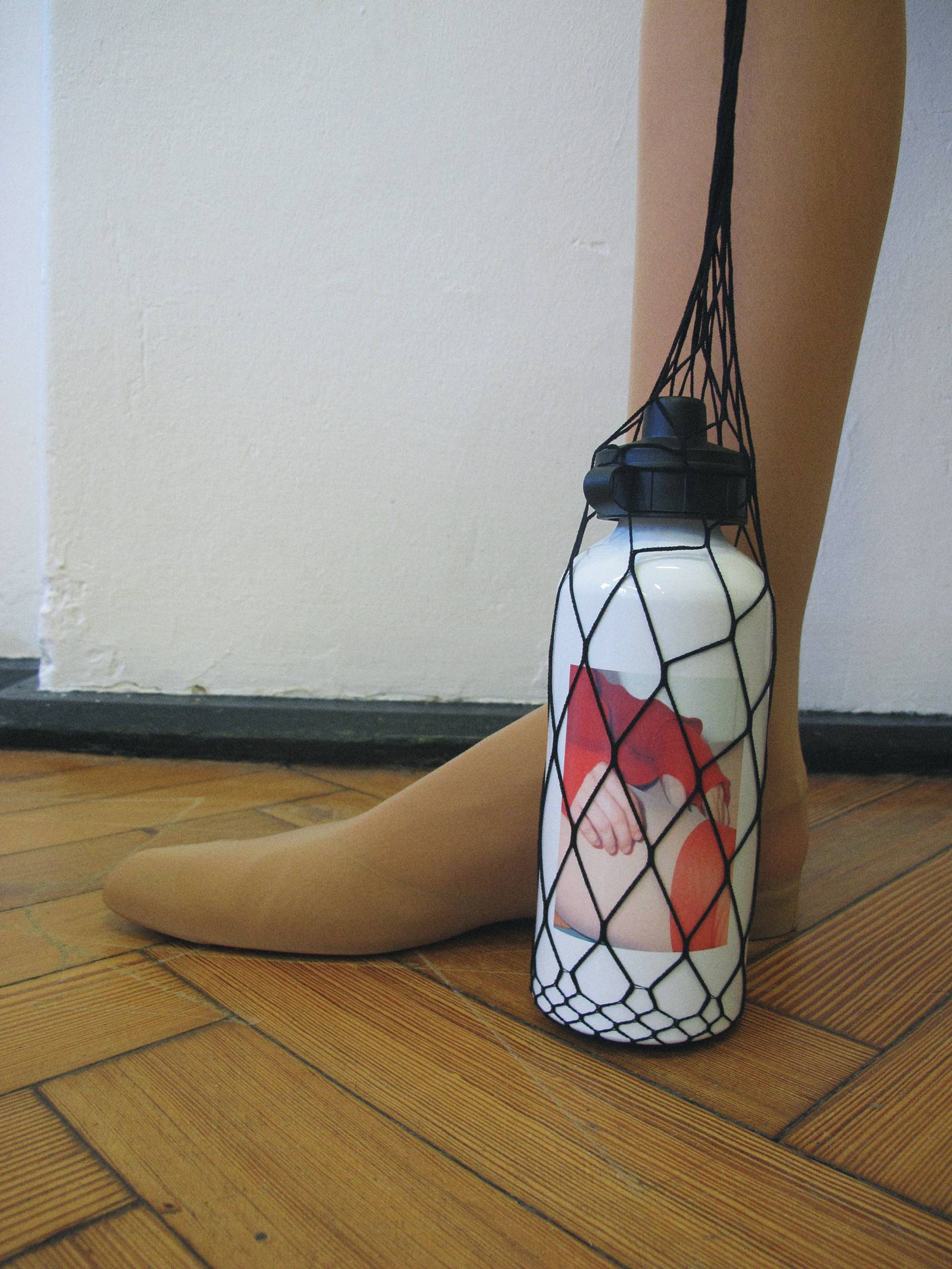 The duo have been friends since the late '90s when Hillier became Bartley's right-hand woman at her Luella label. Since then they've had a stint running things as Creative and Design Directors over at Marc by Marc Jacobs. At each and every turn of their fashion world reinventions they've enjoyed playing with notions of gender stereotyping in clothes. Prices start from £35 and peak at £145.