When Pauline Fisher opens up her shop, MAP, one Wednesday morning in Provincetown, John Waters is already waiting across the street. The iconic director is neither frenzied nor eager. There is no pressing fashion emergency. He hasn't just arrived in the tiny vacation town. Waters visits MAP all the time.
"I'm the store detective," he tells me, proudly. "I come in and sign books, make sure people aren't stealing, and try to keep my mouth shut when they ask opinions. 'Does this make me look fat?'. I always want to say, 'Yes!' or 'But you look good fat!'"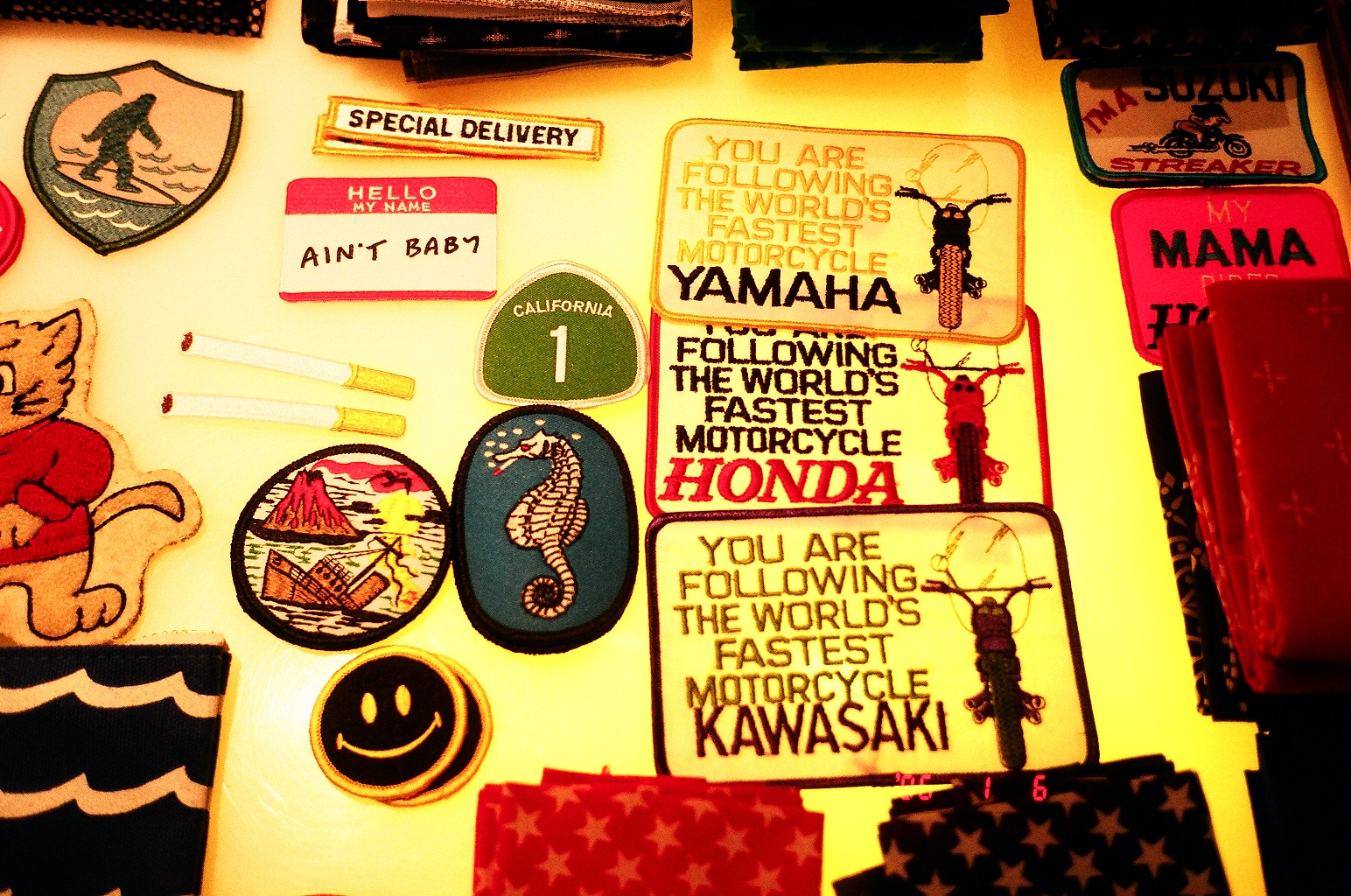 "John is the funniest person I know," Fisher laughs. He's likely her best customer, too. MAP has been a beloved fixture on Commercial Street (Provincetown's main drag) since it first opened in 1994. It offers an eclectic yet precise selection of clothing, books, jewellery, and artwork. Her influences are wide, but everything shares a kind of outlaw sensibility. Right now, you can pick up a skateboard-shaped mirror, a Mexican souvenir ring from the 1950s, or a series of Danny Lyon postcards.
"It's an incredibly well-curated shop, and everyone who comes in can find something they like," Waters says. He praises Fisher's selection of socks and scarves. "Every time I do a photoshoot for a magazine, Pauline looks at the pictures and points out what I'm wearing that she sold me," Waters laughs.
Waters has spent the past 53 summers in Provincetown. He first hitchhiked to the tip of Cape Cod in 1964 because someone told him it was a weird place. Before him, Tennessee Williams (and before him, The Mayflower and its Pilgrims). There's colourful cultural history in local haunts like Spiritus Pizza and the A-House, and MAP, too, has developed its own kind of cult crowd. "Anyone cool in town comes in here," Waters assures. "It's the best place to cruise."
Here Fisher talks about her love of America, rebellion and men with long hair.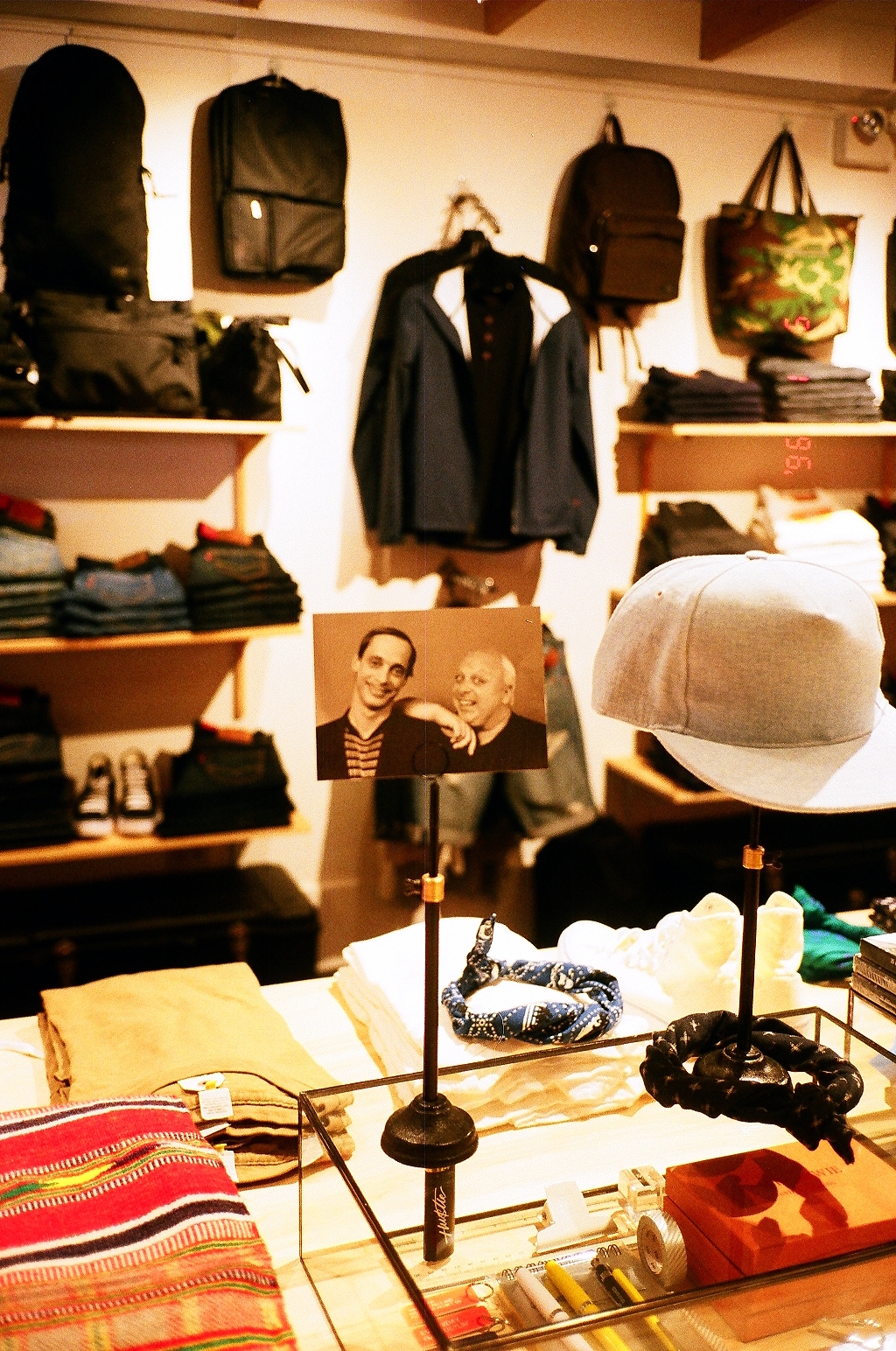 You're from Dublin. What was the city like when you were growing up?
It was a great place to be a student. We had maybe two TV channels at the time; mostly news and farmer's reports. But going to the movies, that's when you'd get to see the outside world. The commercials at that time were for things like Coca-Cola and Marlboro — these kinds of iconic American products. I think my love of America kind of grew from that, honestly. Just watching a Coca-Cola commercial where the guys had long hair and open flannel shirts flowing in the wind set to the Bellamy Brothers' Let Your Love Flow. I just thought, 'Where is that world?'. Nobody looked like that in Ireland.
When did you first come to America? Do you remember what it was like?
Immediately, I loved it. Everything was so glamorous. I had some distant family relations in Andover. They were so lovely, and took me on all these little trips to show me America. I might have just finished high school when they brought me to Provincetown one August afternoon. I'm walking down the street, and here's these gorgeous guys in open flannel shirts and in Daisy Dukes with long hair on rollerblades. I was like, "Oh my god, I'm in the Coca-Cola commercial!" Something kind of hit me then, like "This is where it is." I didn't know anything about it, I just knew it was alive.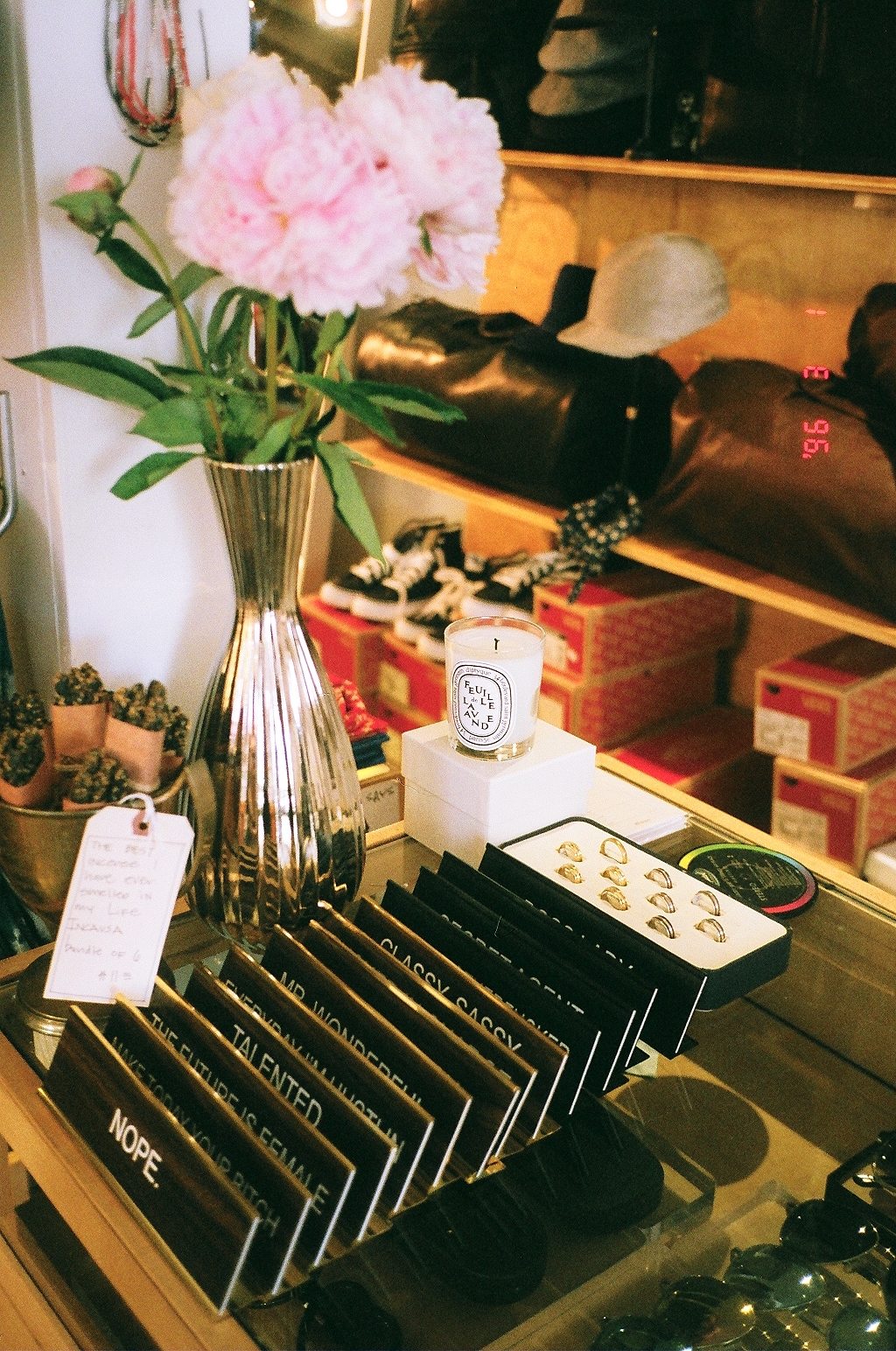 Did you live in New York before you moved to P-Town?
Yes. I started off at a little company called Charles Goodnight. They made amazing pyjamas. I ended up merchandising and making prints for them. I lived in SoHo on Sullivan Street between Prince and Spring. It was just all independent stores: the original Dean & DeLuca, Tootsi Plohound was a great shoe shop, the Vesuvio Bakery owned by the Vesuvio family. I was there for about five years before I moved here, and I set up shop straight away.
How do you pick what you want to buy for MAP?
A lot of times, it's just a certain slant on inspiration. I'm horrible at putting it into words! I studied visual communication in college, so in a way, I think the store is my language. Sarah from Colette said it best: "The products do the talking, the magic is in the mix." I love that.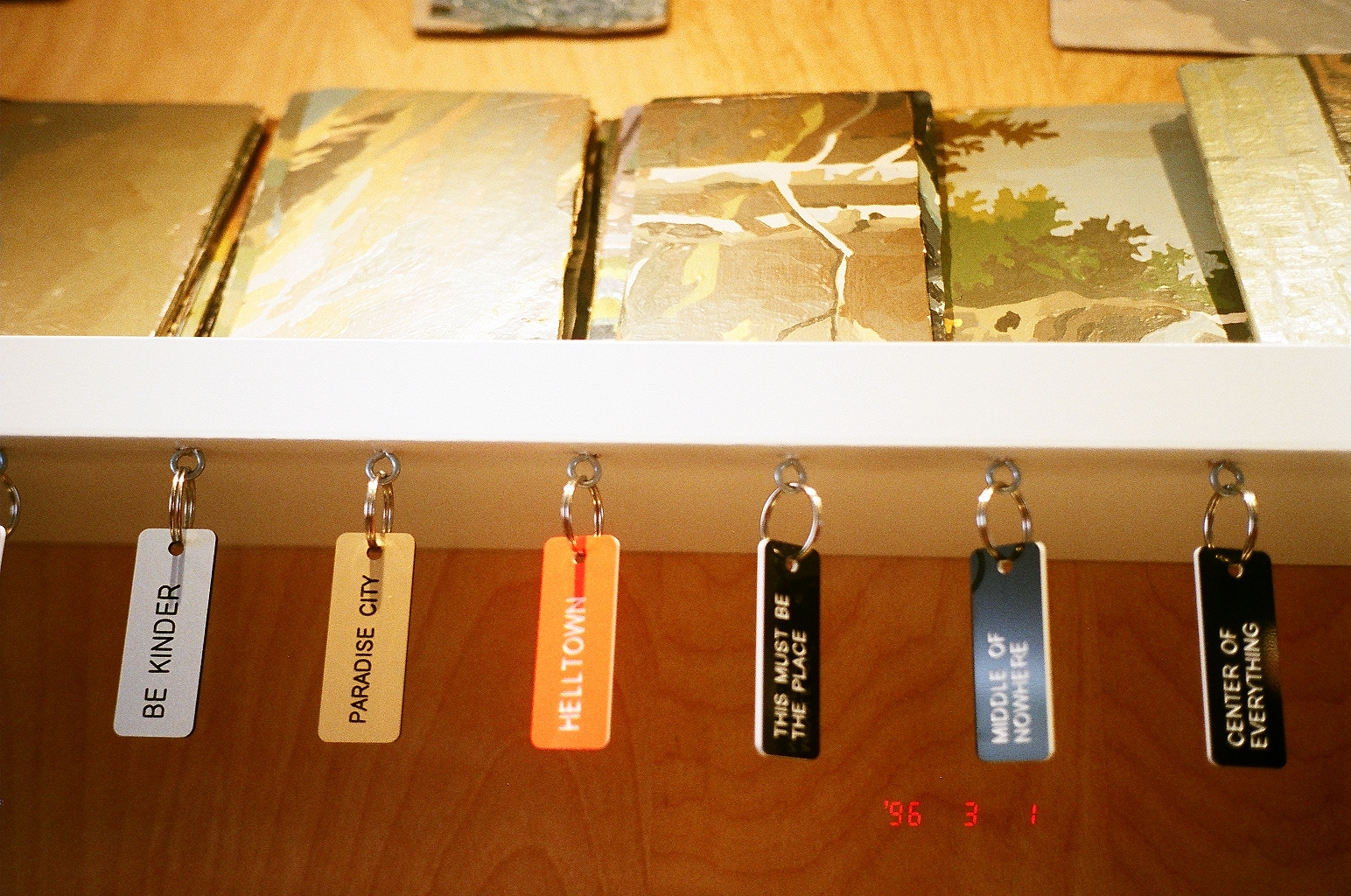 How do you pass your time in the winter? Are you out searching for stuff?
I base myself in Miami in the winter because it's such a great place to travel in and out of. I go to as many trade shows as I can find. For me, that's what it's about. I don't really go on the internet, I like to talk to the people. The nicest thing to find is that passion.
Do you have favorite stores?
I've always loved Dover Street Market, but the places that I really seek out are usually book stores or museums. I love Printed Matter, McNally Jackson, and the New Museum.
Speaking of art, MAP was the first place I ever saw David Shrigley's work. How did you discover him?
In London, where he was coming up once he finished college. I just loved everything about his style and sense of humor. I was an instant fan! It's wonderful to see an artist of that stature doing merch. Those little mugs, the bike bells, the frisbee, come on!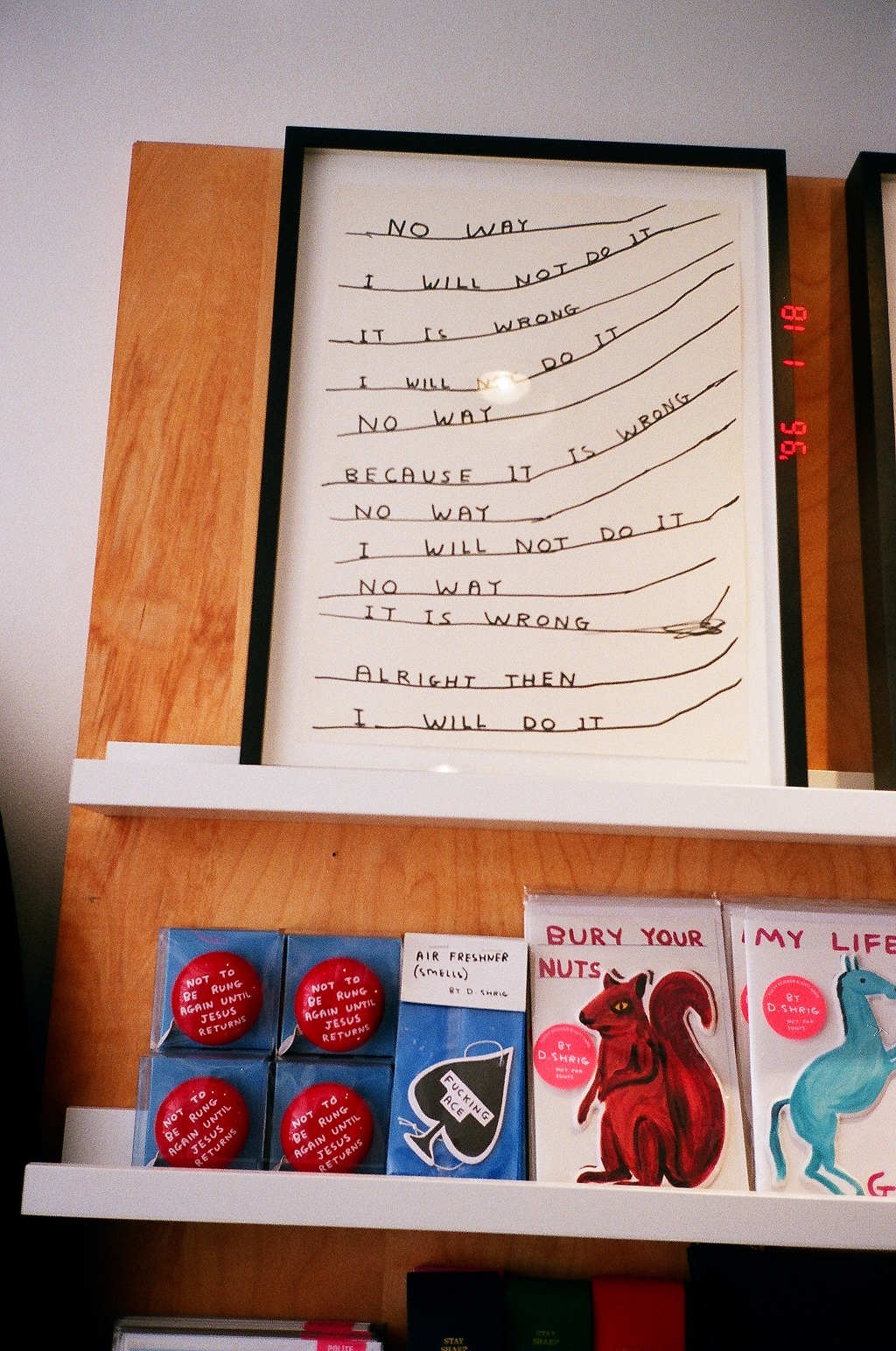 I also first learned about Karlheinz Weinberger at your store. Which I think is fitting, because you carry all the things that might appear in or inspire a Karlheinz Weinberger picture.
John wrote the foreward to Rebel Youth, and has spoken beautifully about the Halbstark subculture in interviews, so he's the expert! Basically: Weinberger photographed this very small group of Swiss kids in dirty jeans and giant homemade belts. They truly were such rebels. Everything they did was inspired by American culture, especially by Elvis and rock 'n' roll. And of course rebellion was happening in America, too. After [World War II], the government said: "Get a house, get a picket fence, settle down." A lot of people came back and were like, "To hell with that." They started riding motorcycles, and kind of reclaiming the joy of living after going through that war.
I guess to answer how I'd describe what I've got in the store: it's that. The kids in the Karlheinz Weinberger pictures — that's joy. Classic style, white t-shirts, jeans, riding bikes on the PCH down to Mexico. I'm inspired by those people, and the kind of joy they create.
MAP is located at 220 Commercial St., Provincetown, MA. More information here.