He was up for a Turner Prize two years ago and will be representing Wales at next year's Venice Biennale, but for now, James Richards is busy taking over all of the galleries of London's ICA in a audio-visual solo show in partnership with Bergen Kunsthall and Kestnergesellschaft, Hannover.
Requests and Antisongs is at times dense, at others playful, combining footage from a wide range of sources including erotic Venetian balls and medical research documentaries. As well as his more familiar, spliced film work, there's Crumb Mahogany 2, an audio installation that has speakers spreading a 20-minute soundscape of vocals, rhythmic passages, birdsong and roaring city streets. It's a cinematic sensorial experience. Amuse caught up with James at the opening.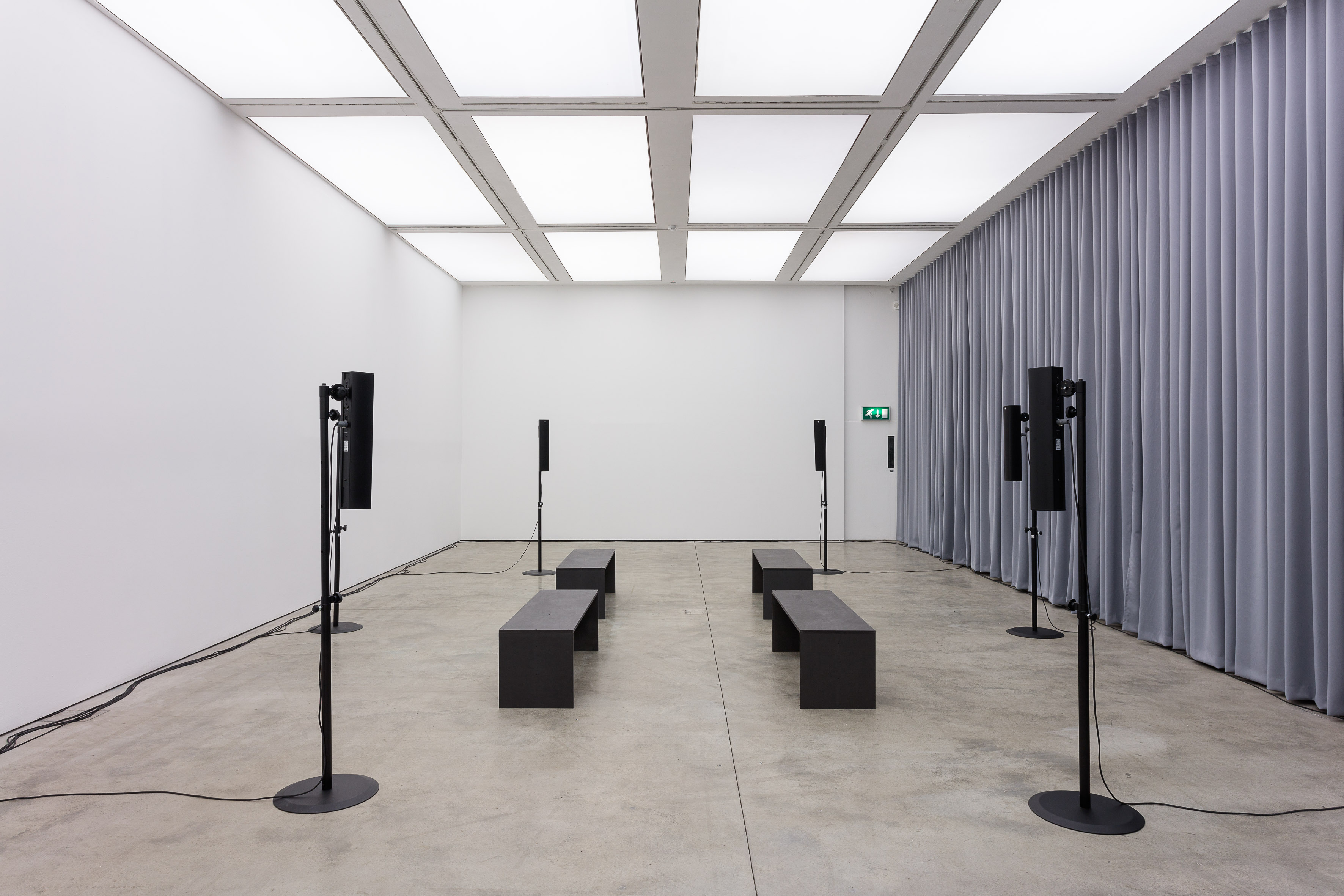 The scale of things has changed for you with the Turner Prize nomination, this ICA show and then the Welsh pavilion at the Venice Biennale next year. How's that affected your work?
One really positive thing that's changed is the practical stuff, like not doing a full-time job any more. Now there's the opportunity to think about space and exhibition-making in a more constant way. It lets me experiment with what an exhibition can be, rather than making work quite privately on the computer.
It's always intriguing to think where you've found your footage and sounds. Where do you?
Some bits I record with musicians, I sample things from records and television and generate stuff electronically. I sift through things until I find something strong – a sound or an image or an atmosphere and then I can riff or build off that. Visually it's quite stark, but it's actually organic and about letting a piece come together and find its own form. I'll get a particular camera and explore it for a month and see what images I can get from it. Or I'll buy a second hand video and watch a lot of horror films. I'll often go into a genre or a technology and see what I can get from it, then in the final piece, it'll get combined with material from other periods. That's what gives them this odd shifting quality.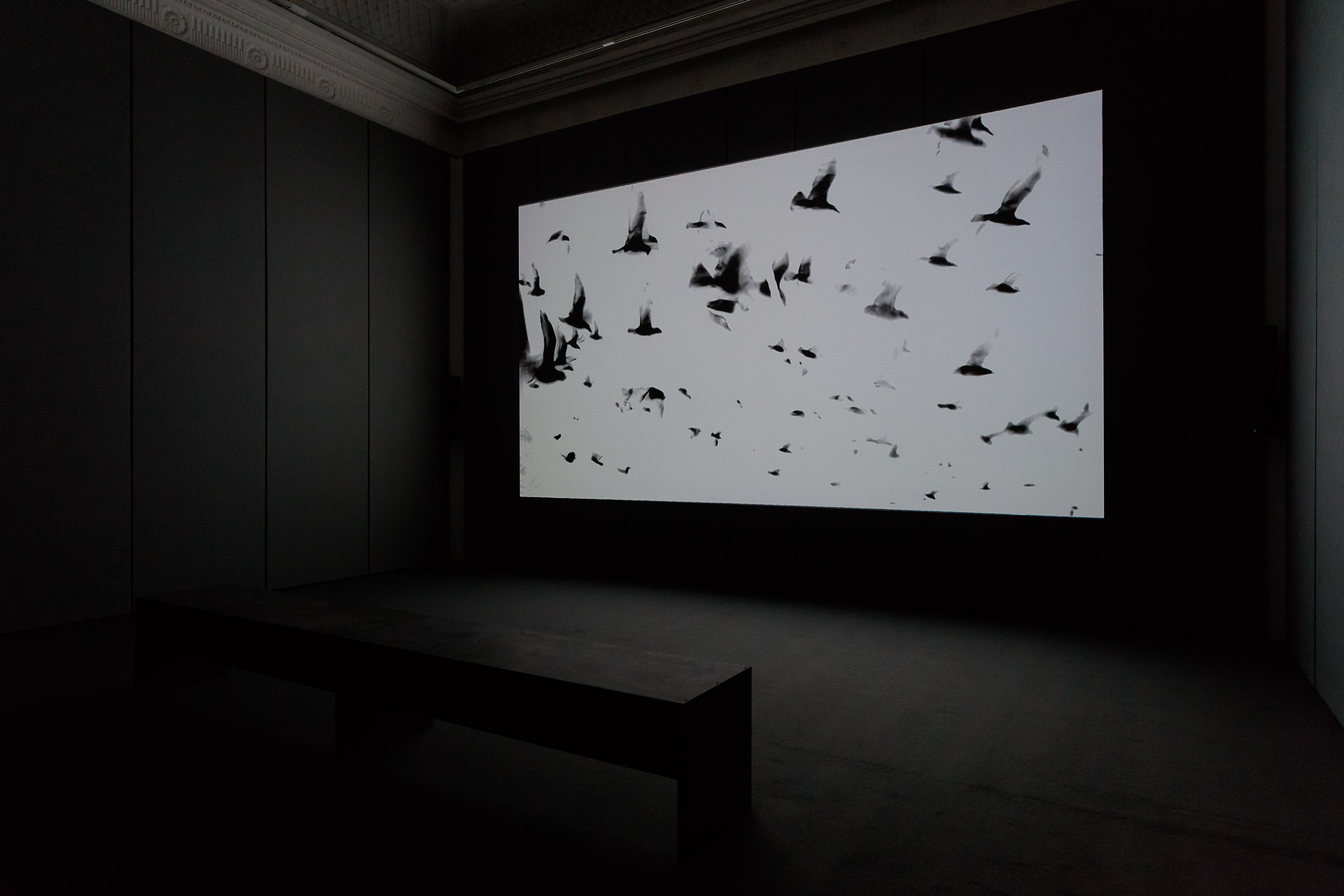 Where is the amazing ballroom footage from?
It's from a French erotica company. It's a film back from the days when films like that were shown in porn cinemas. It's the opening credits and I think it's set in Venice – a series of Venetian orgies. It's almost melancholy. They're not pretty somehow. There's a strange darkness and fragility about them. I wanted to combine them with these clinical, medical elements and this crisp landscape material. Then I put this grid over the top, which gives a military or machine vision.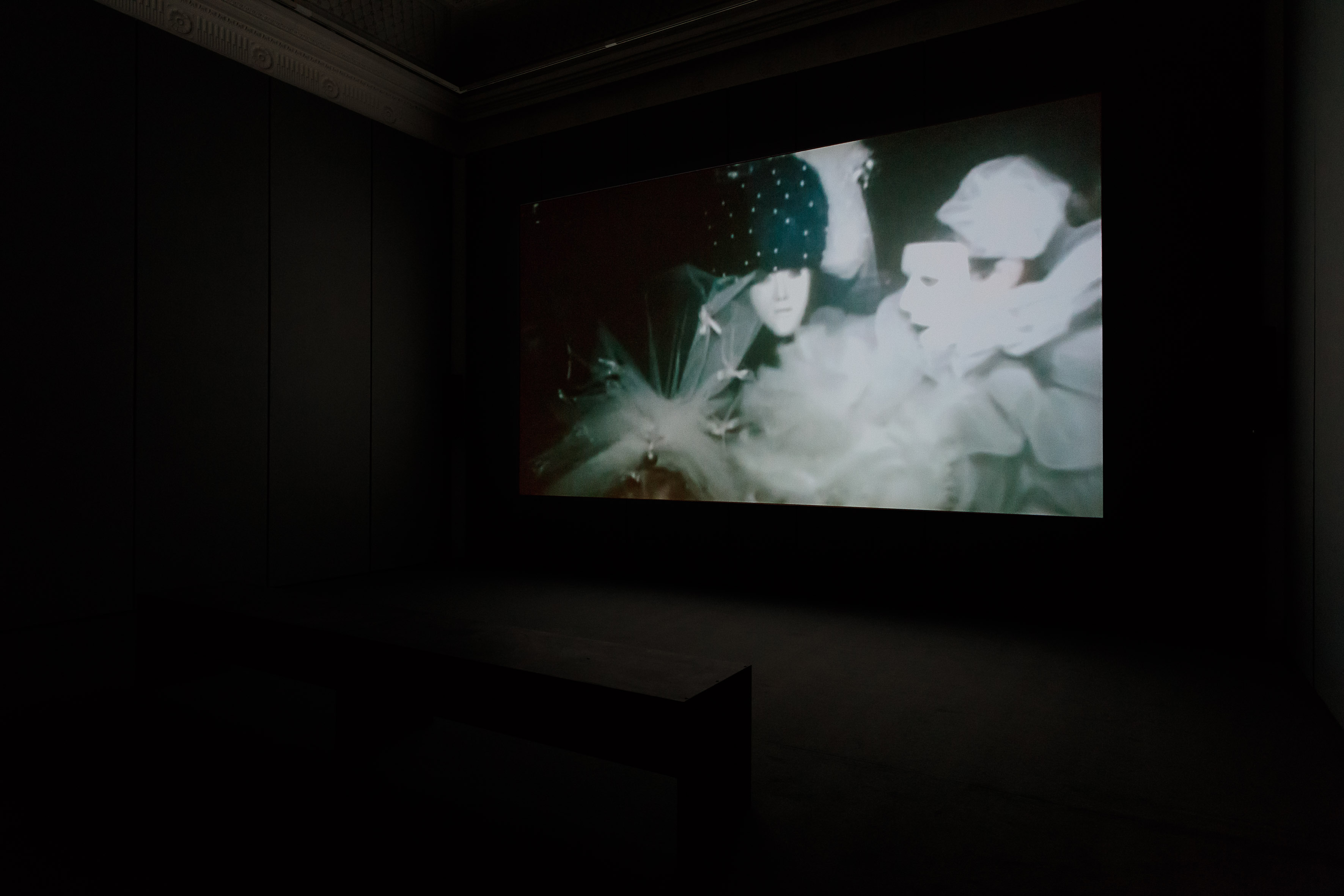 There are lots of close-ups of open eyes in one of the pieces. I kept expecting a Buñuel eye-slashing moment.
The eye is a basic shorthand to the soul. That's actually from a medical film from the '60s, about an eye condition where people's eyes twitched left to right, so it's recording this neurological damage. It speaks to the whole film, which is about different types of vision.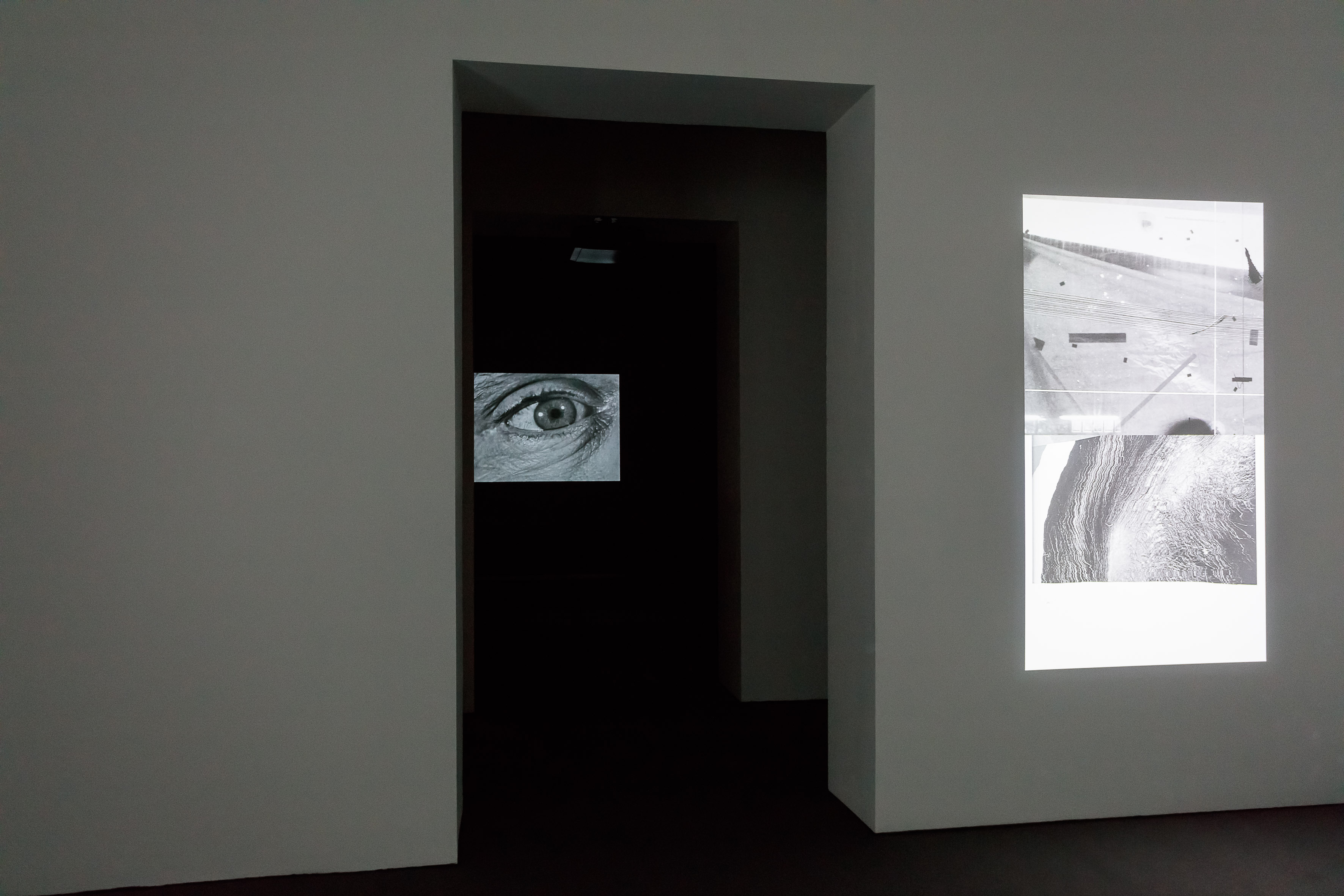 How is life in Berlin?
I've been there three or four years, but I still spend a lot of time and work a lot in the UK. You can live super well there and have a studio. I've been listening to a lot of electronic music there – like everybody! – and I think that's informed some of the sincerity of the work. There's very little irony or kitsch there and the palette is often intense. There's not room for things like nostalgia – even though this show is full of nostalgia – that's informed what I do. I like the gay scene there and I've made a lot of good friends. And at a time when here it feels like things are shrinking in London, people move there for the clubs.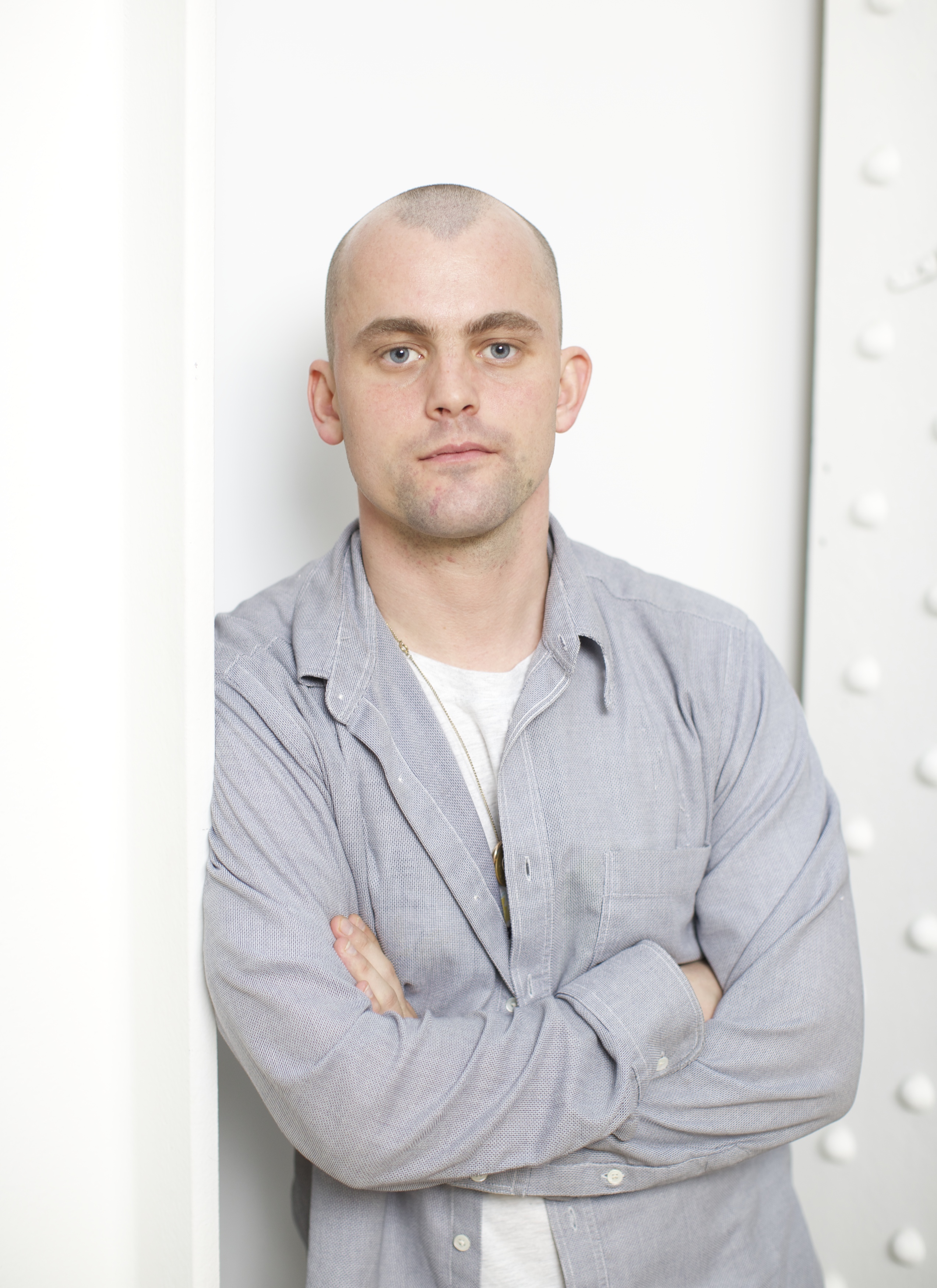 Does living there make you realise how tough or stifling London is for artists?
Yeah, because if the work you have to do to pay the rent is less, then you've got more time for other things. But then there can also be quite a hippy-ness and a sort of chilled-ness there and actually there can be something quite nice about a speedy, competitive city. If everyone is on it and busy, that really catches on.
James Richards: Requests and Antisongs is on at the ICA until 13 November.
Credits:
Main image: Ric Bower
Installation images: Mark Blower